Paddington 2 Review: Cinema Gold for Children & Adults

Paddington 2 (StudioCanal)
Building on the success of the first film from 2014, Paddington 2 delivers an even more impressive celebration of pure decency and kindness breaking down evil.
---

Hugh Bonneville (Downton Abbey), Jim Broadbent (Hot Fuzz, Cloud Atlas), Hugh Grant (Notting Hill, Love Actually): the British whimsey present in Paddington 2 might, on the surface, seem like too much to bear (pun most definitely intended). Add in the titular character Paddington – a Peruvian national but a Brit too in all but name – who is continually polite, adorably bumbling and voiced by the soft-spoken Ben Whishaw (Brideshead Revisited, Little Joe), and you have one of the most quintessentially British films of the 2010s. But this is no bad thing. The charm is never overwhelming or nauseating and instead culminates to form a touching, kind-hearted film with dynamic direction, gorgeous cinematography in the mould of Wes Anderson (Moonrise Kingdom, The Grand Budapest Hotel), a twinkling original score and some stellar acting and voice work. Children, adults, any age, anywhere; Paddington 2 will fill you with joy and warmth like very few other films (spoiler: it may also spark a desire to eat marmalade, and lots of it).
Paddington bear is a character who first appeared in Michael Bond's 1958 children's book, "A Bear Called Paddington", before going on to appear in more than twenty books in total by the same author. Originally from Peru and living as a cub with his Aunt Lucy and Uncle Pastuzo, he eventually finds his way to England – and London Paddington station to be exact – before being adopted by the human Brown family. This backstory is given more depth in the first film in the series, 2014's Paddington, and so whilst characters like Aunt Lucy still figure in its 2017 sequel, more time is given here to drawing a vivid picture of Paddington's new life in London.
And what a vivid, vibrant, vivacious picture it is. Windsor Gardens, where the Browns live, is a living, breathing hub of the capital, with a spectacular ensemble of characters living in the street: Peter Capaldi, Ben Miller, Sanjeev Bhaskar and Jessica Hynes are just some of the hugely recognisable supporting cast members who deliver lines of gold and create that feeling of community and connection that is so important to the film and to Paddington himself. But before long, disaster strikes – as it needs to for the good to shine through – as we see Paddington wrongfully accused of theft and sent to prison.
Such is the strength of the acting in Paddington 2, it is a testament to the actors that stand out, namely Brendan Gleeson (In Bruges, Harry Potter series) and Grant as Knuckles McGinty and Phoenix Buchanan respectively. Even the names of these characters highlight the sheer imagination and creativity on show in Paddington 2. Knuckles is the short-tempered prison cook who Paddington meets whilst inside, a man feared by all the other prisoners who in turn don't tell him how much they hate his cooking. Paddington's desire to find the good in people, which is clearly somewhere inside Knuckles, allows one of the most fruitful and enjoyable friendships of Paddington 2 to transpire. One of the best scenes of the film involves Paddington and Knuckles making a vat of marmalade together for the other prisoners, a condiment-based breakfast which sparks a psychological (as well as food-based) revolution inside the prison walls. The brightness that sheds through the dreary halls and cells and into the men (prisoners and guards alike) is so charmingly pure that it is impossible not to feel a warm glow inside upon observing it.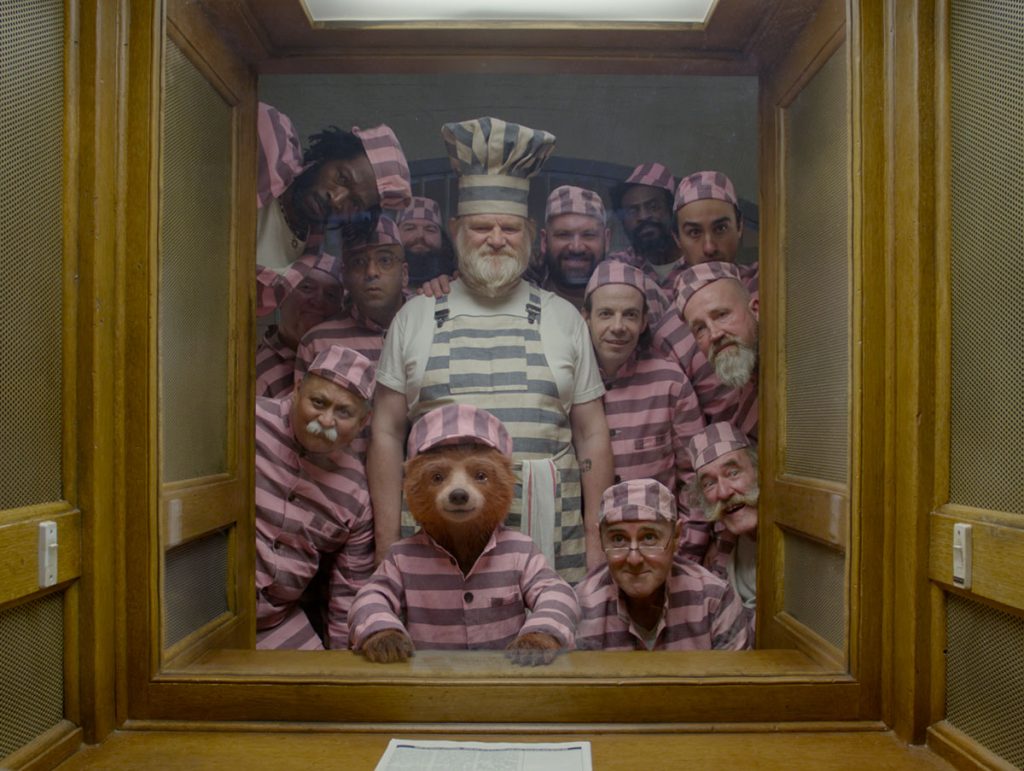 And then there is Phoenix Buchanan, a narcissistic actor far past the peak of the career and the main villain of Paddington 2. And yet as evil as his actions are, this is the delightfully light Paddington 2 and so you still adore the character for his eccentricity and comedy, even whilst rooting against him. Hugh Grant's performance is one of the highlights of his career, as he plays host to a vast range of voices and accents, expressive facial movements and perfect one-liners (the best a shootout between Phoenix referring to his buttocks as 'Mr and Mrs Bottycheeks' or crossing his fingers and exclaiming 'Fingers, fingers, fingers!'). Paddington 2's razor-sharp wit is owed as much to the acting as it is to Paul King (Bunny and the Bull, Paddington) and Simon Farnaby's (Mindhorn, Detectorists) screenplay, so full of dynamism and friendliness that it is impossible not to relate to. And aside from the humour, they manage to instil the very nature of Paddington into the film, even more impressively than in 2014. Some of the best films ever made pit good against evil (Seven Samurai, Star Wars series, The Lord of the Rings trilogy) with the inevitability that, even with sacrifice along the way, the former will triumph (another spoiler: there is no frightening sacrifice in Paddington 2, human or bear).
See Also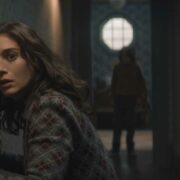 Bond's original story of the bear from Peru can very much be read as an allegory for the immigration experience. Paddington 2 does not tackle this theme or others of racism and discrimination with full force – it would be a very different film if it did – but still works very adeptly in conveying the need to celebrate multiculturalism and immigration in not just Britain but countries all around the world. Perhaps the most obvious symbolism of xenophobia and nationalism is in Peter Capaldi's (The Thick of It, In the Loop, Doctor Who) Mr. Curry, a busybody neighbour living in Windsor Gardens. His distrust of and hatred toward Paddington is without reason and can be read for no other fact than the bear's origins and bigoted misinterpretation as an 'outsider'. As Paddington 2 reaches its climax, one of the most emotive and powerful scenes is that of the residents of Windsor Gardens banding together to push the Browns' stuttering car to start, all whilst Mr. Curry implores them to abandon Paddington. It is community and acceptance pushing back against discrimination: simplistic, probably, but no less effective and no less needed.
Paddington 2 is one of those films that will stand the test of time. At the turn of the next decade, it will still be up there with the best from the century, a triumphant, unashamedly well-meaning tale that boasts one of the most well-loved fictional characters around. King's direction and Erik Wilson's (Submarine, Tyrannosaur) cinematography add the gloss to an already stellar production, bringing the further zip and verve the film needs with visuals akin to The Grand Budapest Hotel (2014) but still never being derivative of Anderson's masterpiece and always maintaining their own, unique whimsical charm. There is a lot to learn from Paddington 2 and its titular character. In the powerful French film La Haine (1995), a standout quote is "hatred breeds hatred". Switch the word 'hatred' for 'decency', 'kindness' or 'love', and you have Paddington 2 in a glowing, marmalade-coated nutshell.
---