2023 Berlin Film Festival: 20 Films to Watch

2023 Berlin Film Festival (© Internationale Filmfestspiele Berlin / Claudia Schramke, Berlin)
2023 Berlin Film Festival: Our writers recommend 20 films to watch at the Berlinale, from anticipated movies to hidden gems!
---
The 2023 Berlin Film Festival is approaching, and our writers are headed to the Berlinale for the first time this year! The festival will take place on February 16-26, and if you're looking for a list of films to watch, you're in the right place! Our staff recommended 20 great movies you shouldn't miss at the 2023 Berlinale, from hidden gems to highly anticipated releases!
Come back soon for our reviews, scroll till the end for a link to the Berlinale 's booking page, and if you're going to be at the festival, don't forget to say hi to us on our socials! We'll also be posting exclusive news from Berlin and live tweets from the Premieres.
---
AFIRE (ROTER HIMMEL)

COMPETITION
Director: Christian Petzold
Starring: Thomas Schubert, Paula Beer, Langston Uibel, Enno Trebs, Matthias Brandt
Country: Germany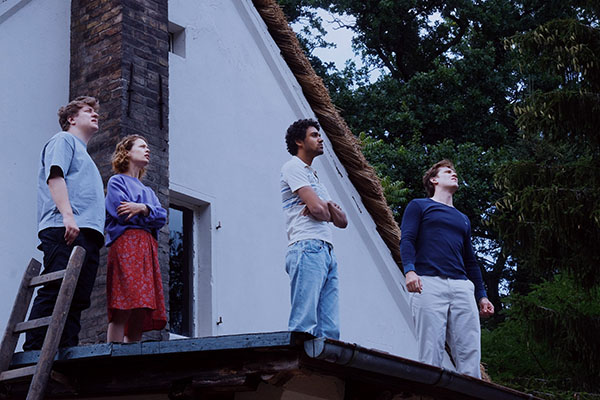 The second part of Christian Petzold's trilogy, which begun in 2020 with Undine, promises to be as magical and symbolic as his best films, whilst still being firmly planted in the realms of realism. Like Undine, Roter Himmel stars Paula Beer, who won the Silver Bear for Best Actress in 2020, andwill compete for the Golden Bear award.
A group of four friends find themselves in a holiday home on the Baltic coast, with dramatic tensions bubbling under the surface before the forest around them ignites in a blaze, taking Roter Himmel in a seemingly new and fresh direction. Expect evocative, dreamy visuals, top acting performances, and complex relationships – but most of all, expect the unexpected. Petzold has continually impressed with his unpredictability as a director and writer, taking realistic or seemingly normal situations and injecting them with inventive and original angles. Clouded in this same mystery, Roter Himmel will surely be one of the standout films at Berlinale 2023. (W.S.)
---
AUTOBIO-PAMPHLET (AATMAPAMPHLET)

GENERATION 14PLUS
Director: Ashish Avinash Bende
Starring: Om Bendkhale, Pranjali Shrikant, Chetan Wagh, Manas Tondwalkar, Khushi Hajare
Country: India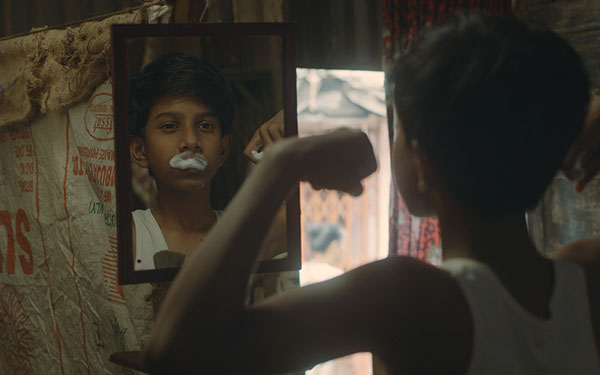 At a time when the world is rife with war, pain and anguish, Ashish Avinash Bende's debut film is looking to spread some joy with a touching story about first and unrequited loves. By playing with the aesthetics of Bollywood cinema, Aatmapamphet tells the story of a young boy in 1990s India who falls in love with a classmate. But as the socio-political landscape around them changes, the film aims to transcend all obstacles and prove that, while first loves might be fleeting, the power of friendship runs much deeper. Bende's film is an antidote to the chaos and violence that permeates society, and hopes to make you laugh. (C.F.)
---
AND, TOWARDS HAPPY ALLEYS

PANORAMA DOKUMENTE
Director: Sreemoyee Singh
Cast: Jafar Panahi, Nasrin Soutodeh, Jinous Nazokkar, Farhad Kheradmand, Aida Mohammadkhani.
Country: India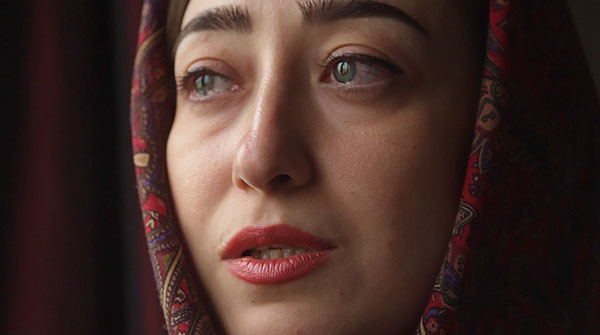 As news cycles move on, the fight for equality in Iran continues. In And, Towards Happy Alleys, Sreemoyee Singh delivers an unflinching look at the societal realities for women and filmmakers in a society that seeks to severely punish them for expressing their creativity, daring to criticise the brutality of the regime and for bringing a voice to the voiceless. It's a documentary compiled over six years, with contributions from celebrated filmmaker Jafar Panahi, who was recently released from prison, as well as fellow director Mohammad Shirvani and human rights activist Nasrin Sotudeh.
Singh is declaring a love for the cinema and poetry of Iran, but also highlighting the realities of a country in the midst of a courageous uprising against omnipresent censorship and authoritarian rule. It's sure to be a must see for anyone keen to understand and support the women, people and filmmakers of Iran's right to express themselves and live in a world without unjust fear. (C.F.)
---
ALL THE COLOURS OF THE WORLD ARE BETWEEN BLACK AND WHITE

PANORAMA
Director: Babatunde Apalowo
Cast: Tope Tedela, Riyo David, Martha Ehinome Orihiere, Uchechika Elumela, Floyd Anekwe.
Country: Nigeria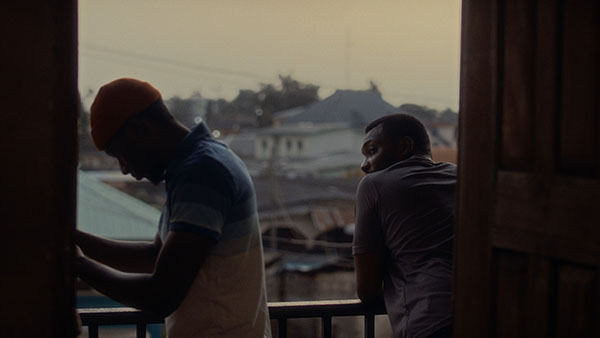 In his debut film, Babatunde Apalowo delivers a powerful and poignant film about unexpected love. Bambino (Tope Tedela) is content enough. He's single, employed as a delivery driver and fortunate enough to be able to help others who are struggling. After rebuffing the advances of his female neighbour, Bambino meets photographer Bawa (Riyo David), and the pair quickly form a friendship. As they spend more time together for one of Bawa's projects, there may be something more than friendship between the pair. And that's especially dangerous, considering in Nigeria homosexuality is punishable by up to 15 years imprisonment. Apalowo's film is showcasing a tender, sensual and restrained love story set in a country and society that refuses to accept it, and it's sure to be a film that resonates deeply. (C.F.)
---
THE BURDENED (AL MURHAQOON)

PANORAMA
Director: Amr Gamal
Starring: Khaled Hamdan, Abeer Mohammed, Samah Alamrani, Awsam Abdulrahman, Shahd Algonfedy
Country: Yemen, Sudan, Saudi Arabia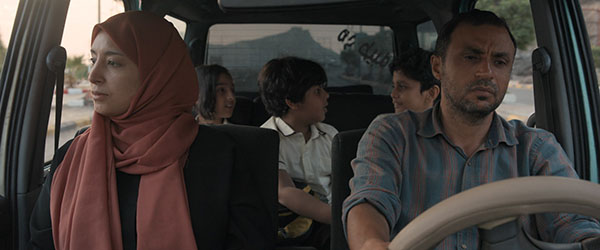 Tackling a subject that's not only taboo in his native Yemen, Amr Gamal's abortion drama Al Murhaqoon is sadly based on the real life struggle of an unnamed friend. The film itself tells the story of Isra'a (Abeer Mohammed) and her husband Ahmed (Khaled Hamdan), who find themselves unexpectedly expecting a fourth baby. Their lives are complicated with the harsh realities of a civil war and so, knowing they cannot financially cope with another child, they begin the dangerous task of seeking out an abortion. Gamal is keen to highlight the people of Yemen, a country known primarily for its violence, and utilises the universal medium of cinema to tell a powerful story of resilience, survival and sacrifice. (C.F.)
---
DANCING QUEEN

GENERATION KPLUS
Director: Aurora Gossé
Starring: Liv Elvira Kippersund Larsson, Cengiz Al, Viljar Knutsen Bjaadal, Anne Marit Jacobsen, Anders Baasmo
Country: Norway
Dancing Queen is a Norwegian comedy that follows 12-year-old Mina (Liv Elvira Kippersund Larsson), a nerdy teenager, who is desperate to fit in amongst her peers. But when she falls in love with a famous dancer who moves to her town, Mina will do anything to impress him, even if it means standing out. From the mind of director Aurora Gossé and writer Silje Holtet, Dancing Queen mixes comedy with themes of self-doubt and body-image as a young girl uses dance to face her fears head on. With the trailer giving off strong Welcome to the Dollhouse (1995) energy, we can't wait to be thoroughly entertained. (O.S.)
---
DRIFTER

PANORAMA
Director: Hannes Hirsch
Starring: Lorenz Hochhuth, Cino Djavid, Gustav Schmidt, Oscar Hoppe, Marie Tragousti
Countries: Germany
Hannes Hirsch's debut feature is so promising that it has already drawn the attention of multiple film festivals, and it has just been announced as BFI Flare's Closing Night Gala as well. Drifter tells the story of a 22-year-old man named Moritz (Lorenz Hochhuth) who follows his boyfriend to Berlin only to see his relationship end. On his own, Moritz begins to discover Berlin's party scene, in a journey of kinks, transformations, and self-discovery. Not only does Drifter sound like an enthralling watch, but it also happens to be set in Berlin, which makes it the perfect film to watch at the Berlinale. (S.S.)
---
THE ECHO (EL ECO)

ENCOUNTERS
Director: Tatiana Huezo
Starring: Montserrat Hernández Hernández, María de los Ángeles Pacheco Tapia, Luz María Vázquez González, Sarahí Rojas Hernández, William Antonio Vázquez González
Countries: Mexico, Germany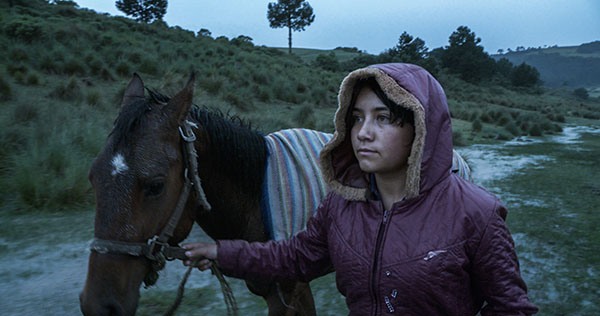 With El eco (The Echo), Tatiana Huezo transitions back to the world of documentaries after her fantastic, unforgettable foray into fiction with Noche de fuego (Prayers for the Stolen) (2021). Based on the Salvadoran Mexican filmmaker's previous work in the documentary genre, El eco should be a graceful vision of great compassion, with Berlinale 2023 showing the film in its world premiere.
Set in El Eco, a remote village in Northern Mexico, Huezo's film focusses on the children of this world. Across three families within the village, Huezo seems to have crafted a tender film of innocence, childhood wonder, nature, and womanhood. In El eco, there are bound to be haunting and striking visuals, incise commentaries, moments of great poeticism, and, perhaps most of all, a stripped-back portrayal of humans and all of their beauties and complexities. (W.S.)
---
ELAHA

PERSPEKTIVE DEUTSCHES KINO
Director: Milena Aboyan
Starring: Bayan Layla, Armin Wahedi, Derya Dilber, Derya Durmaz, Cansu Leyan
Country: Germany
At a time when the rights of women and girls are under threat, Milena Aboyan's Elaha is championing bodily autonomy. Elaha's (Bayan Layla) wedding to Nasim (Armin Wahedi) is but weeks away, and on a night out with friends, the talk turns to the expectation of innocent – aka virginal – brides and how, horrifically, some in-laws even expect medical proof from a doctor. This is a problem for Elaha, who has had sex previously, and so her options include a surgically reconstructed hymen – which she cannot pay for – or capsules of fake blood to simulate it 'breaking'. But then Elaha begins to question these expectations, these 'rules', and questions the validity of 'virginity' in modern society. Elaha is Aboyan's debut film, her graduation film from Filmakademie Baden-Württemberg, and feels like a personal and powerful exploration of the antiquated idea of virginity, sexual self-determination, the misogynistic expectations placed on women and the idea of altered 'values' before and after sex. (C.F.)
---
FEMME

PANORAMA
Directors: Sam H. Freeman & Ng Choon Ping
Starring: George MacKay, Nathan Stewart-Jarrett
Country: United Kingdom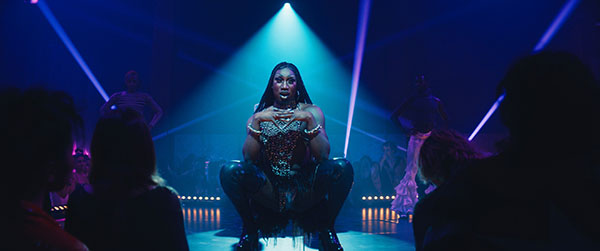 Sam H. Freeman and Ng Choon Ping's Femme was adapted into a feature film from their BAFTA-nominated short of the same name. The 2021 short was received very well at various festivals (take a look at Femme's reviews on Letterboxd – and since you're there, don't forget to follow us too!), and this makes us even more excited for the feature film.
Femme is about a drag artist named Jules (Nathan Stewart-Jarrett) who lives in London. One night, he's brutally attacked after a performance, and this traumatises him to the point that he completely withdraws into himself. But one day, the past comes back to haunt him, as Jules happens to recgnise the man who assaulted him in a gay sauna. And so, our protagonist begins an affair with him, all while plotting his revenge. Also starring George MacKay (1917), this timely revenge thriller gives us Promising Young Woman vibes and definitely sounds like a film you don't want to miss. (S.S.)
---
IN WATER (MUL-AN-E-SEO)

ENCOUNTERS
Director: Hong Sangsoo
Starring: Shin Seokho, Ha Seongguk, Kim Seungyun
Country: South Korea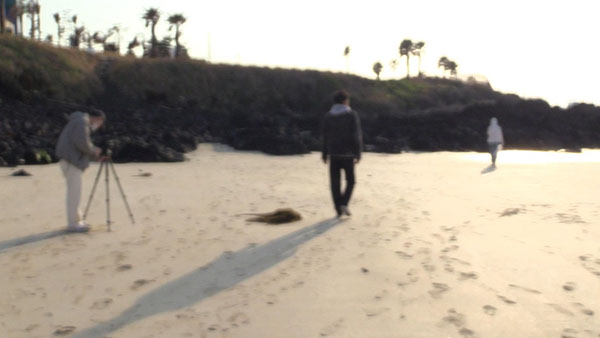 Hong Sang-soo returns to the Berlinale's 73rd edition with mul-an-e-seo (in water). Running at only 61 minutes, the prolific filmmaker's latest is minimalist even by his standards. The first trailer for the film spends much of its time hovering above a small body of water, fish swimming freely as sunlight flickers off of the surface. The homemade textures and stationary camerawork so intrinsic to Hong are seemingly apparent in full force in mul-an-e-seo, as the trailer switches to a grainy, slightly out-of-focus shot of a trio of people shooting a film on a beach.
This small crew arrive on Jeju Island to make a short film, with the actor of the group finding inspiration in past and present experiences. After the world premiere of Soseolgaui Yeonghwa (The Novelist's Film) at last year's Berlinale, this first look at Mul-an-e-seo promises to be another poetic, sensory, and wholly unique experience around the process of creativity – we would expect nothing less from one of South Korea's leading visionaries. (W.S.)
---
THE LOST BOYS (LE PARADIS)

GENERATION KPLUS
Director: Zeno Graton
Writers: Clara Bourreau & Zeno Graton
Starring: Khalil Gharbia, Julien de Saint Jean, Eye Haïdara, Jonathan Couzinié, Samuel Di Napoli
Countries: Belgium, France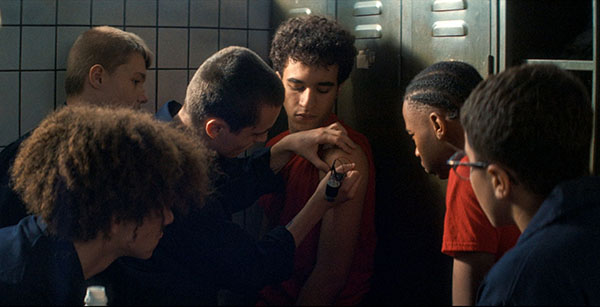 The Lost Boys is a tale of forbidden love, set within the confines of a juvenile reform centre where physical contact is prohibited. Joe (Khalil Ben Gharbia) is preparing for his return to society, but after William's (Julien De Saint Jean) arrival, he finds himself yearning for another type of freedom. So close to his fresh start, will Joe risk it all for love? The Lost Boys seemingly offers the timeless tale of head vs. heart, and we wait in anticipation for it to break us in two. (O.S.)
---
MANODROME

COMPETITION
Writer & Director: John Tengove
Starring: Jesse Eisenberg, Adrien Brody, Odessa Young, Sallieu Sesay, Philip Ettinger
Country: United Kingdom / USA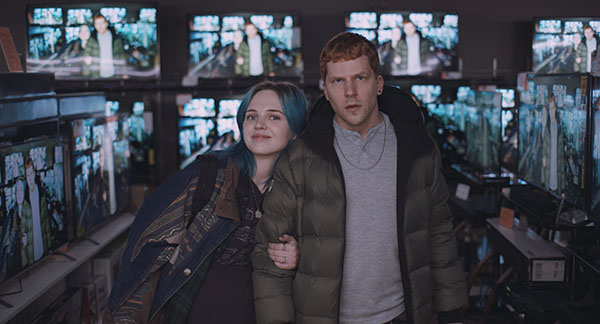 Starring Jesse Eisenberg (The Social Network)as Uber driver and aspiring bodybuilder Ralphie, Manodrome follows him as his life spirals out of control. Conflicted about his girlfriend's pregnancy, Ralphie finds himself inducted into a libertarian masculinity cult. From here, Ralphie's repressed desires are awakened as he completely loses grip on reality. It's a far cry from his roles in the Zombieland and Now You See Me franchises. Will Eisenberg deliver in a film of promised absurdity and chaos?(O.S.)
---
PASSAGES

PANORAMA
Director: Ira Sachs
Starring: Franz Rogowski, Ben Whishaw, Adèle Exarchopoulous
Country: France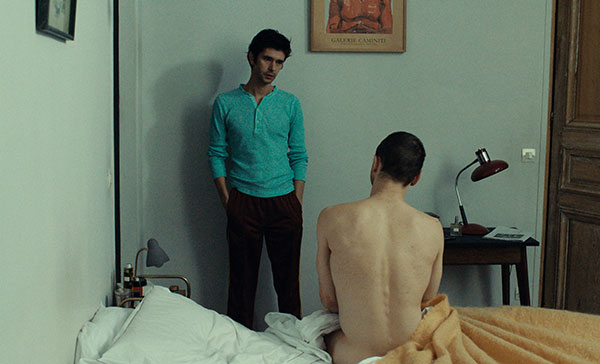 After an explosive World Premiere at Sundance last month, Ira Sachs' Passages is coming to the Berlin Film Festival, and we wouldn't miss it for the world. The film revolves around a film director named Tomas (Franz Rogowski, of Freaks Out and Great Freedom) who has been married with his husband Martin (Ben Whishaw, of This Is Going to Hurt) for a long time. One day, while finishing a shoot in Paris, Tomas sleeps with a woman named Agathe (Adèle Exarchopoulous, of The White Crow), and this marks the beginning of a passionate, but also narcissistic and toxic, relationship between the three of them. The Sundance reviews have been praising Franz Rogowski for his performance in the film, and we can't wait to watch him share the screen with the rest of Passages' talented cast and find out more. (S.S.)
See Also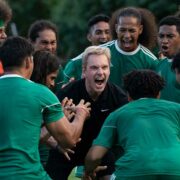 ---
PAST LIVES

COMPETITION
Director: Celine Song
Starring: Greta Lee, Teo Yoo, John Magaro
Country: USA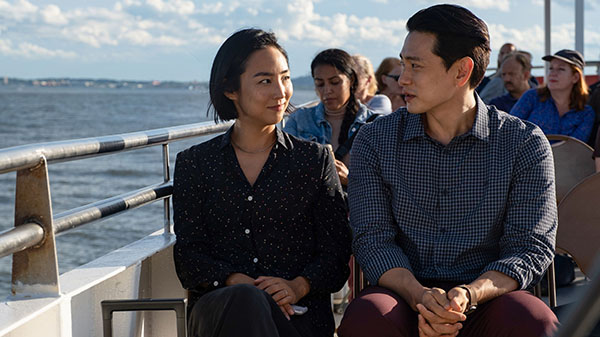 Popular Sundance film Past Lives will have its European premiere at Berlinale 2023, and it looks to be another very strong addition to the A24 roster. Celine Song's feature film directorial debut wowed audiences at last month's Sundance festival thanks to its strong resonance and intelligent complexity, which spring from its themes of destiny and love.
Two childhood friends, Nora (Greta Lee, Russian Doll) and Hae Sung (Teo Yoo, Decision to Leave), are separated from one another when Nora's family moves away from South Korea. The two of them don't see each other again until two decades later in New York. Their lives may have moved in different directions, but their complex tapestry of feelings don't seem to have wilted. A modern romance grounded in realism but still rife with a transportive aura, Past Lives promises to impress more viewers at Berlinale 2023, whilst Song's announcement on the filmic stage as a director and writer already looks like it could be one of the breakout moments of the year. (W.S.)
---
SENECA – ON THE CREATION OF EARTHQUAKES

BERLINALE SPECIAL GALA
Director: Robert Schwentke
Starring: John Malkovich, Tom Xander, Geraldine Chaplin, Louis Hofmann, Lilith Stangenberg
Country: Germany
When it comes to film festivals, there's always at least one film that sounds so bizarre that you can be absolutely certain you'll remember it for a long time. Seneca – On The Creation of Earthquakes sounds like it might be that film, and judging by the talent involved, it might also turn out to be a great one. The movie is set in Rome, 65 AD, and begins with Emperor Nero (Tom Xander), who wrongly believes that his teacher Seneca (John Malkovich) has been trying to assassinate him, ordering the philosopher to take his own life. Should Seneca not comply with these orders, Nero and his guards will come for him the following morning.
Seneca has every intention of obeying. And so, the philosopher gathers his friends to share his life's philosophy with them, and proceeds to end his own life. Except, he doesn't die. His multiple attempts fail for no comprehensible reason, no matter how inventive he becomes. Seneca – On The Creation of Earthquakes is a comedy that sounds a lot like a theatre play, and that ultimately examines the immortality of language and thought. We are intrigued. (S.S.)
---
SEVEN WINTERS IN TEHRAN

PERSPEKTIVE DEUTSCHES KINO
Director: Steffi Niederzoll
With: Reyhaneh Jabbari, Shole Pakravan, Fereydoon Jabbari, Shahrzad Jabbari, Sharare Jabbari
Country: Germany / France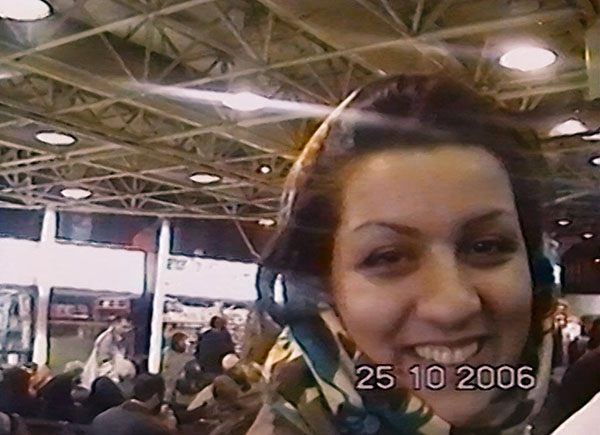 After a business meeting in Tehran, July 2007, 19-year-old Reyhaneh Jabbari is arrested for murder. Her new client tried to rape her, and she stabbed him in self-defence. Now she faces the death penalty. In Seven Winters in Tehran, director Steffi Niederzoll collates video recordings provided by Reyhaneh's family, their testimonies and the letters written by Reyhaneh in prison. Promising to be a tough watch, it is also one of upmost importance. Beyond the borders of Iran, Seven Winters in Tehran is the story of a brave woman who symbolises women's rights and resistance.(O.S.)
---
SILVER HAZE

PANORAMA
Writer & Director: Sacha Polak
Starring: Vicky Knight, Esmé Creed-Miles, Charlotte Knight, Archie Brigden, Angela Bruce
Country: Netherlands, United Kingdom
Burdened by a traumatic event that happened 15 years ago, 23-year-old Franky (Vicky Knight) is unable to form any lasting relationships. That is until, during her day job as a nurse, she meets Florence (Esme Creed-Miles). Silver Haze chronicles their love story, where they escape to the coast and Florence introduces Franky to her family. In this film about social origins and belonging, will Franky be able to come to terms with the past? From the little we've seen of Silver Haze for far, we see a story akin to Andrea Arnold's social realist work (Fish Tank and Red Road) that centres on class structures and the female psyche, which is enough to make Silver Haze one of our more anticipated watches of the festival.(O.S.)
---
SUZUME

COMPETITION
Director: Makoto Shinkai
With: Nanoka Hara, Hokuto Matsumura, Eri Fukatsu, Shota Sometani, Sairi Ito
Country: Japan
How do you follow up one of the greatest animated films of all time? Suzume is Makoto Shinkai's second stab at answering this question, after Weathering with You (2019) failed to live up to the groundbreaking nature of Your Name (2016), despite having plush visuals and a compelling narrative. Some of the criticism aimed at Shinkai's 2019 release was how similar it was to Your Name, so an initial intrigue has already set in around how his seventh feature film, Suzume, will play out – but mainly, the feeling is just pure, unbridled excitement for this one.
Set in a small Japanese town on the island of Kyushu, Suzume follows a teenager of the same name who has lived with her aunt ever since her mother passed away many years ago. Shinkai's latest looks epic but intimate, fantastical but grounded in humanistic realism. If the trailer is anything to go by, Suzume promises to be as visually triumphant as Shinkai's previous works. Widely released in Japan in November 2022, Suzume is having its European premiere at Berlinale 2023, and is included in the Competition section. If Shinkai can get anywhere close to the legendary magic of Your Name, it may just be taking home that coveted Golden Bear. (W.S.)
---
WHITE PLASTIC SKY (MŰANYAG ÉGBOLT)

ENCOUNTERS
Directors: Tibor Bánóczki & Sarolta Szabó
Starring: Tamás Keresztes, Zsófia Szamosi, Géza Hegedűs D., Judit Schell, István Znamenák
Country: Hungary, Slovakia
Directors and animators Tibor Bánóczki and Sarolta Szabó's White Plastic Sky takes place in the future, in a world where only a few humans are still alive and live under a plastic dome. But even these survivals can only live till they're 50 years old: after that, they've all agreed to be implanted with a seed that turns them into a tree that will give the community the oxygen they need. Because White Plastic Sky is a world where no animals or plants are left, and resources are scarce.
One day, a woman named Nóra (Zsófia Szamosi) decides to undergo voluntary implantation before her time, and her husband Stefan (Tamás Keresztes), who, up till that point, had agreed to that system, decides that he needs to save her at all costs. And so, a journey begins for our protagonist, in a film that tackles our deepest fears while also serving as an environmental warning, as it has been developed with the help of geologists, botanists and meteorologists. We can't wait to watch the film at the Berlin Film Festival. (S.S.)

---
2023 BERLIN FILM FESTIVAL: 20 MORE FILMS TO WATCH:
---
The 2023 Berlin Film Festival will take place on February 16 – 26 in Berlin. Tickets are currently being released every day at 10am. Follow us on our socials for more Berlinale updates!