2023 BFI Flare: 15 Films to Watch

BFI Flare 2023 (British Film Institute)
2023 BFI Flare: Our writers recommend 15 films to watch at London's LGBTQIA+ film festival! Read the list for great queer movies!
---
2023 BFI Flare is about to begin, and London is getting ready to celebrate queer cinema! The LGBTQIA+ film festival will take place on 15-26 March 2023 at BFI Southbank and on BFI Player, and our writers Daniel, Laney and William are here to help with a list of 15 films to watch! From special presentations to various strands, there are great queer movies for everyone at BFI Flare. Find them below!
Keep checking our homepage for our reviews, scroll till the end for a link to the BFI's programme and tickets, and we'd love to hear from you on our socials if you're going to be at the festival! Enjoy BFI Flare, and happy watching!
---
ALL THE BEAUTY AND THE BLOODSHED

BEST OF YEAR
Director: Laura Poitras
Country: USA
Full Review: All the Beauty and the Bloodshed: Film Review
In this gripping documentary, director Laura Poitras follows the life of artist Nan Goldin and her battle against the Sackler family – which eventually led to their downfall. The Sackler family were the pharmaceutical dynasty who were responsible for the opioid epidemic's unfathomable death toll. Nan Goldin's story of the journey from being an artist to becoming an activist is bound to be insightful and captivating, and after the success of her raw and honest documentary Citizenfour, we have been eager to see what the next Poitras documentary would reveal. (L.G.)
---
BLUE JEAN

BEST OF YEAR
Director: Georgia Oakley
Cast: Rosy McEwen, Kerrie Hayes, Lucy Halliday, Lydia Page
Country: United Kingdom
Full Review: Blue Jean (LFF Review): An Exceptional Debut Film
As part of their 'Best of Year' collection, BFI Flare is showing one of the best films of last year in Blue Jean. The BAFTA-nominated debut of writer-director Georgia Oakley, the film is set in 1980s Northern England, as the Conservative government sought to introduce the controversial Section 28. PE teacher Jean (a phenomenal Rosy McEwen) is a closeted lesbian, spending her nights at an underground bar with her friends and partner Viv (Kerrie Hayes). But when new student Lois (Lucy Halliday) visits that spot, Jean's two worlds start to collide. A captivating drama with a timeless feel to its look and story, Blue Jean is a must-watch. (D.A.)
---
BODIES BODIES BODIES

BEST OF YEAR
Director: Halina Reijin
Cast: Amandla Stenberg, Maria Bakalova, Rachel Sennott
Country: USA
Full Review: Bodies Bodies Bodies: Film Review
This modern horror puts a group of overly 'gen-Z' 20-something-year-olds front and centre when they are forced to shelter from a storm inside an isolated mansion. With no lights, electricity or wifi, the group opt for a party game that turns sour – as their secrets spill out, the friendships are put to the test when they discover a dead body and turn on one another. Bodies Bodies Bodies has solidified itself as an iconic film both within the horror community, but also for the LGBTQ+ community as multiple main characters are openly queer, and we can't wait to see the chemistry between this ensemble cast. (L.G.)
---
BREAD AND SALT

BODIES
Director: Damian Kocur
Cast: Tymoteusz Bies, Jacek Bies, Dawid Piejko
Country: Poland
Damian Kocur's feature film debut was awarded the Special Jury Prize in the Orrizonti section at last year's Venice Film Festival; it sits as one of our most anticipated films playing at the upcoming BFI Flare. With a social realist style, non-professional actors, and story based on true events, Bread and Salt will undoubtedly be a challenging watch, as it depicts racism looming large in Poland.
Upon returning home for the summer from the Warsaw Academy of Music, Tymek (Tymoteusz Bies) spends these sunny days hanging out in the local kebab shop with his brother and friends. The group clash with the Arab staff at the establishment, and despite Tymek trying to befriend one of the employees, the hostility and violence stemming from racism threatens to explode. Just like at Venice, Bread and Salt could prove to be a real success at BFI Flare. (W.S.)
---
THE CHAMBERMAID

HEARTS
Director: Mariana Cengel-Solcanská
Cast: Dana Droppová, Radka Caldová, Vica Kerekes
Countries: Slovakia, Czech Republic
Fans of The Handmaiden might like this lesbian period drama from Mariana Cengel-Solcanská that is inspired by a true story. Anke (Dana Droppová) is a young and poor Slovakian who is sent to work for a wealthy Austrian family in Prague. Attending to the recently married Resi (Radka Caldová), she quickly forms a romantic bond with her despite their opposing class standings. Set during the collapse of the Austria-Hungary empire during WWI, The Chambermaid is a bold drama that spans the social hierarchy of this house and places the perspective firmly on the women residing in it. (D.A.)
---
DRIFTER

CLOSING NIGHT GALA
Director: Hannes Hirsch
Cast: Lorenz Hochhuth, Cino Djavid, Gustav Schmidt, Oscar Hoppe
Country: Germany
Full Review: Drifter: Film Review
Fresh from its premiere at the Berlin International Film Festival, Hannes Hirsch's Drifter arrives here to close out Flare 2023. Newcomer Lorenz Hochhuth plays Moritz, a 22-year-old who follows his boyfriend to Berlin only to see the relationship end. So Mortiz ventures into the city's party scene alone, experiencing a variety of different sexual encounters on this journey of self-discovery. Drifter is set to be a confident and enthralling end to the festival. (D.A.)
---
EGGHEAD & TWINKIE

HEARTS
Director: Sarah Kambe Holland
Cast: Sabrina Jie-A-Fa, Louis Tomeo, Asahi Hirano
Country: USA
This coming-of-age comedy is the feature-length adaptation of the 2019 short of the same name directed by Sarah Kambe Holland, starring Louis Tomeo and Sabrina Jie-A-Fa. Teenager Twinkie finds herself on a journey after coming out of the closet to her parents before travelling across the country to meet her online crush, bringing her best-friend Egghead along for the ride. However, this journey puts both teenagers to the test as Egghead attempts to navigate his feelings towards Twinkie, who is surprised to find out that her crush, BP, may not be everything she appeared to be online. The heartfelt indie film has been met with rave reviews as it's been premiering at film festivals around the world, and we can't wait to meet this loveable duo. (L.G.)
---
THE FIVE DEVILS

BODIES
Director: Léa Mysius
Cast: Adèle Exarchopoulos, Sally Dramé, Swala Emati
Country: France
Full Review: The Five Devils: Film Review
Adèle Exarchopoulos' breakout role was ten years ago in Blue is the Warmest Colour (2013), but the early 2020s could prove to be the time when the 29-year-old cemented her status as a star. She was the lead in Zero Fucks Given in 2022, captivates alongside Ben Whishaw and Franz Rogowski in the soon-to-be-released relationship drama Passages, and plays a major role in queer fantasy drama The Five Devils.
Vicky (Sally Dramé) has a gift: she can smell and reproduce any scent of her choosing, which she collects in jars. She lives with her mother, Exarchopoulos' Joanne, but their lives are upended when Vicky's aunt returns. Powerful personalities clash and secrets come forth in what promises to be a visually resplendent, consistently beguiling thriller, one which received unanimous praise at last year's Cannes festival. The Five Devils is Léa Mysius' second feature film after 2017's Ava, and promises to be a highlight of BFI Flare this year. (W.S.)
---
HORSEPLAY

BODIES
Director: Marco Berger
Cast: Bruno Giganti, Augustin Machta, Fernando De Simone
Country: Argentina
The success of Marco Berger's provocative chamber piece, Horseplay, largely rests on two aspects: its script and ensemble performance. Artur (Iván Masliah) gathers at his luxury family villa with his all-male friends, and away from the responsibilities of everyday life, they idle away the days with chit chat and pranks, with homoerotic currents always bubbling close to the surface. As their hijinks and happiness are threatened by weak personal boundaries and insecurities, this group becomes a hotspot for toxic masculinity and sexual misconduct.
Horseplay is definitely one of the more intriguing films playing at BFI Flare this year. Whether it can pull off the very difficult task of successfully juggling all of these themes within a confined setting remains to be seen, but we can't wait to see Berger's latest. (W.S.)
---
IT'S ONLY LIFE AFTER ALL

MINDS
Director: Alexandria Bombach
Country: USA
Music documentaries are always a big part of BFI Flare. For instance, last year saw films ranging from Sirens and the powerful The Sound of Scars to Charli XCX: Alone Together. This year, one of the highlights of BFI Flare will be this music doc about the Indigo Girls. Directed by Alexandria Bombach (On Her Shoulders), It's Only Life After All provides an intimate look at the influential folk-rock duo and their influence using archive material and footage shot by band member Emily Saliers. (D.A.)
See Also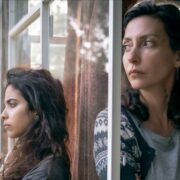 ---
KOKOMO CITY

BODIES
Director: D. Smith
Cast: Daniella Carter, Koko Da Doll, Liyah Mitchell
Country: USA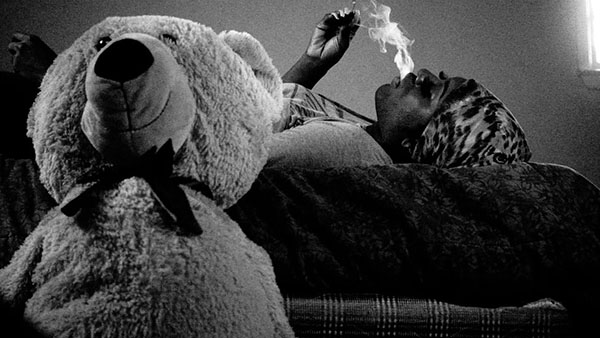 Another film that has received festival praise already, Sundance hit Kokomo City looks to be an educative, frank and utterly vital documentary. In her directorial debut, D. Smith spotlights the lives of four Black transgender sex workers in America, combining moments of sharp wit with an overarching bravery. With its swift 73-minute runtime and deeply relevant commentaries, Kokomo City has been hailed for its swift and unerring depiction of this world and the people who live in it. The documentary has also been praised for its humour, as opposed to not just portraying the suffering of its marginalised characters.
BFI Flare is one of the best festivals in the United Kingdom for celebrating the LGBTQIA+ community and highlighting important societal issues. Kokomo City may well prove to be one of the most quintessential films of the festival in this regard. Graphic discussions of what it means to be a Black trans woman working in the sex industry alongside opinions of cis men who make up the clientele marks D. Smith's documentary as one of the major films at this year's festival. (W.S.)
---
SOMETHING YOU SAID LAST NIGHT

BODIES
Director: Luis De Filippis
Cast: Carmen Madonia, Ramona Milano, Paige Evans
Countries: Canada, Switzerland
Full Review: Something You Said Last Night: Film Review
In this feature debut by Luis De Filippis, Carmen Madonia stars as Ren, a 20-something millennial who is fighting for a sense of independence. Hesitantly, Ren joins her parents and younger sister on a vacation that puts all of their relationships to the test. From overly nostalgic and protective parents to daughters who long for freedom, this film promises relatability and comfort. Ren's parents only want the best for their children, but have a hard time giving them space to grow up and enjoy the vacation as adults. The film celebrates the highs and lows of what it means to be a family, and if it is anything like Luis De Filippis' 2017 short For Nonna Anna, we can definitely be expecting a heartfelt, beautifully shot story that will allow us to feel every single emotion. (L.G.)
---
THE STROLL

OPENING NIGHT GALA
Directors: Kristen Lovell & Zackary Drucker
Country: USA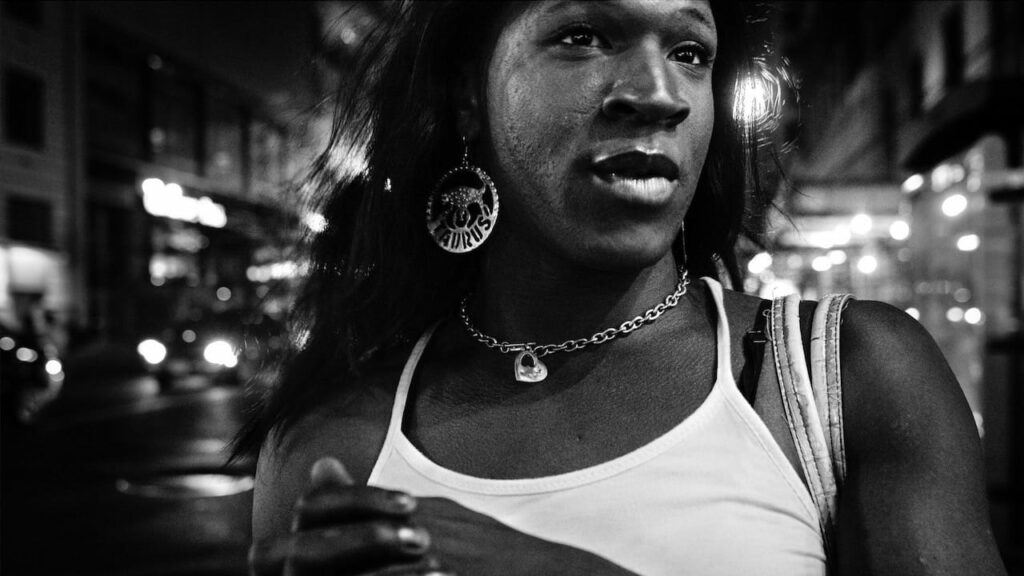 Winner of a Documentary Special Jury award at Sundance (where it was picked up by HBO Max), The Stroll is the film opening this year's festival. Here, directors Kristen Lovell and Zackary Drucker tell the story of New York City's Meatpacking District, where trans women of colour worked as sex workers. They soon formed a community, tried to fight the gentrification of 'The Stroll' and ultimately lead a movement for transgender rights. Lovell uses her experience of the area to provide insight alongside interviews with key figures. And together with Drucker, she looks to paint a caring picture of an invaluable part of New York's LGBTQ+ history. (D.A.)
---
WINTER BOY

BODIES
Director: Christophe Honoré
Cast: Paul Kircher, Vincent Lacoste, Juliette Binoche
Country: France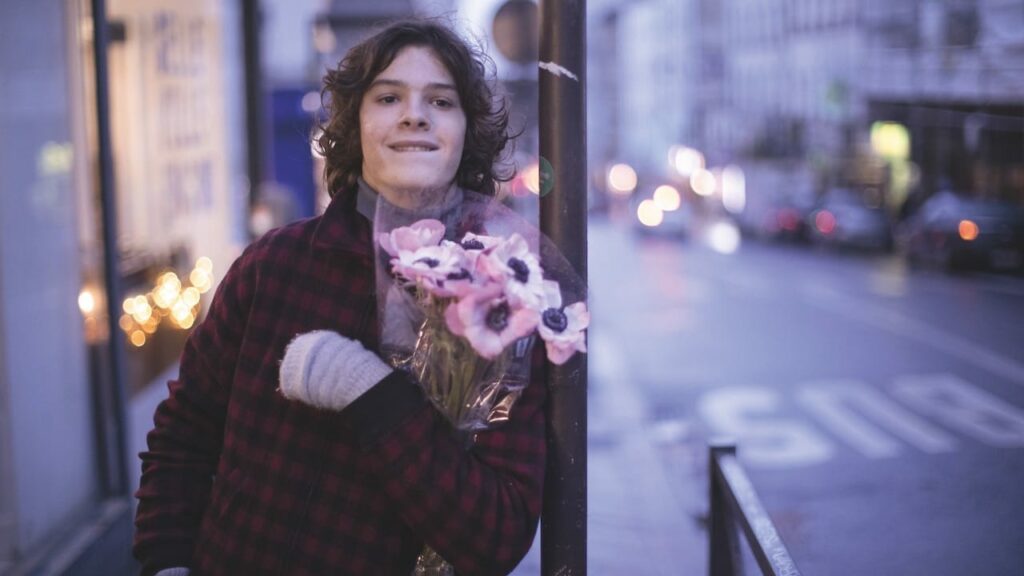 Christophe Honoré's Winter Boy might sound like a somewhat generic coming-of-age story, but early reactions have noted the film's extremely raw, personal angle and cliche-free tone. Drawing on his own experiences, Honoré tells the story of 17-year-old Lucas who, struggling to deal with grief, goes to stay with his older brother in Paris for a short time. Here, he finds freedom in casual sex, which sparks a gorgeous journey of self-discovery.
Winter Boy should be a compelling, richly textured drama told with compassion. In his films such as Love Songs (2007) and Sorry Angel (2018), Honoré has always shown a keen eye for honing in on the minute inner workings of his characters, and Winter Boy looks to be no different. (W.S.)
---
WOLF AND DOG

BODIES
Director: Cláudia Varejão
Cast: Ana Cabral, Ruben Pimenta, Cristiana Branquinho
Countries: Portugal, France
In this charming ode to a small island's queer community, Wolf and Dog follows Ana, the young woman whose life until this point was ruled by religion and traditions, but when Ana begins to question the world that has been promised to her, she embarks on a journey in the hopes that it will take her beyond the horizon. Reflecting on friendships, identities, religion, and youth, this heartfelt film has been met with immense praise and we are eager to learn more about Ana's journey and relationships. (L.G.)
---
2023 BFI FLARE: 15 MORE FILMS TO WATCH
100 Ways to Cross the Border
Big Boys
Chrissy Judy
The Dream Songs
Golden Delicious
How to Tell a Secret
Kenyatta
Little Richard: I Am Everything
Loving Highsmith
Monica
Polarized
Swallowed
---
BFI Flare will take place on 15-26 March 2023 at BFI Southbank and on BFI Player. Click here for BFI Flare tickets and the full programme, and follow us on our socials for more festival updates!