Something You Said Last Night: Film Review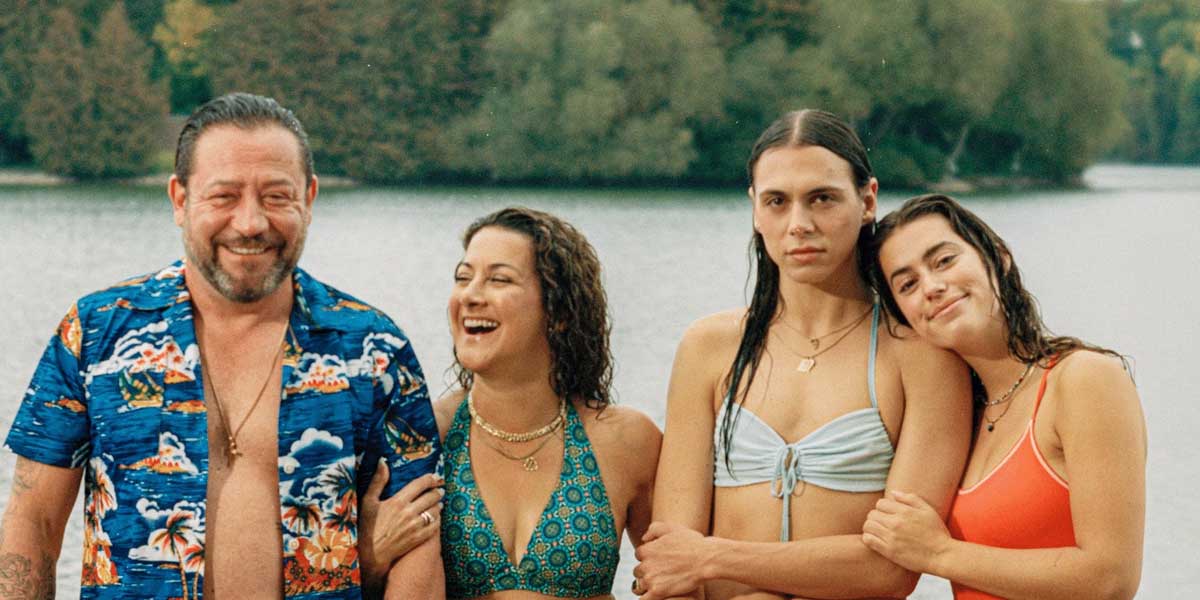 Something You Said Last Night tackles the struggles of a millennial trans woman with a nuance and introspectiveness that many new adults will value.
---

After winning the Special Jury Prize at the 2018 Sundance Film Festival for her short For Nonna Anna, Luis De Filippis is back with her debut feature Something You Said Last Night. The film follows trans woman Ren (Carmen Madonia), who, after being fired from her job, embarks on a family holiday with sister Siena (Paige Evans), mother Mona (Ramona Milano) and father Guido (Joey Parro). Confined in a holiday home with her loved ones, Ren grapples with finding the perfect balance between independence and being taken care of. Something You Said Last Night is an evocative debut feature from Filippis that eloquently explores the reality of not only being a trans woman, but of being a sister, and a daughter.
Something You Said Last Night deals with its subject matter in an understated way, Filippis opting for a show-don't-tell way of filmmaking, like that of Kogonada's Columbus (2018) and Sofia Coppola's Lost in Translation (2003). Although there are explosive arguments throughout the film, the most important things are said when nothing is said at all. What comes as a result is a quiet, introspective film that places itself firmly in our reality. By being shot on 35mm, the intimacy is only enhanced and the added pressure of capturing the action of film adds to the rawness.
Lead Carmen Madonia completely encapsulates this authenticity with her performance. When watching her bring Ren to life, it's hard to believe that Madonia landed the role after being spotted at a local supermarket with no previous acting experience. Although, it has been proved by such performances as Katie Jarvis in Fish Tank (2009) and Bria Vinaite in The Florida Project (2018), that newcomers give the best results in pieces of realist cinema, as they bring a certain type of grit that seasoned actors rarely possess.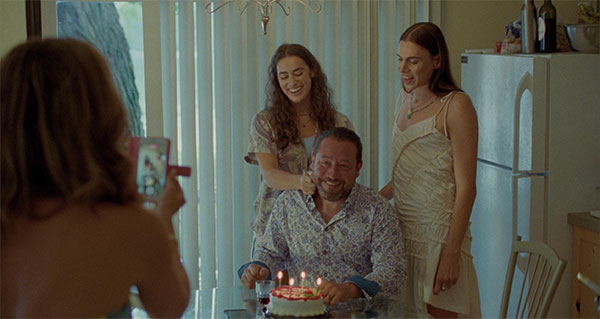 Madonia is joined on-screen by Paige Evans, who plays rebellious sister Siena. Although it feels like Evans needed a little more direction, the two effectively portray the ups and downs of sisterhood. Their on-screen parents are headstrong Mona (Ramona Milano), who tries tirelessly to keep her sometimes wayward daughters in check, and Guido (Joey Parro), who fills the role of the stereotypical passive husband. Together, the four of them creative a believable family dynamic that is sure to mirror the familial relationships you have in your own life, even in only a small way.
The most commendable element of Something You Said Last Night is Filippis' refreshing exploration of transgender representation. Ren's characterisations and interactions are absent of stereotypes, leaving us with a realistic, nuanced trans lead who struggles with the societal pressures that any woman faces. Although Ren's transgender identity is by no means erased, Something You Said Last Night focuses more on the transition into adulthood, the reality of being a millennial, and strenuous family dynamics.
See Also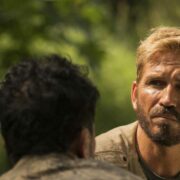 Something You Said Last Night perhaps suffers from a few pacing issues. Of course, it is a character-study film that is driven by the interactions between the family and is not motivated by plot. However, the repetitive nature of the scenes, to which Ren is walking from A to B, tapping away on her phone and sucking on her vape pen, can become monotonous. Her absentness to real-life in favour of a virtual reality, which has become a millennial stereotype, makes it hard at times to reach out and connect with the character. Unfortunately, it doesn't feel as though this is quite counter balanced enough with the interactions with her family. When scenes of tension do arrive, they act as a good change of pace although can seem oddly positioned amongst lengthy stretches of Ren's passivity. Filippis' vision is clear, but the execution is not quite there, and it hinders the overall emotional impact of the film.
This is a strong debut feature from Luis De Filippis, who introduces a promising performer with Carmen Madonia. Although Something You Said Last Night is not perfect, Filippis is one to watch.
---
Something You Said Last Night was screened at the San Sebastián Film Festival on September 21-23, 2022. The film will be released at The Quad (NYC) on September 22 and at The Culver Theater (LA) on September 29, 2023.