10 Best Hidden Gems Of 2022 (So Far…)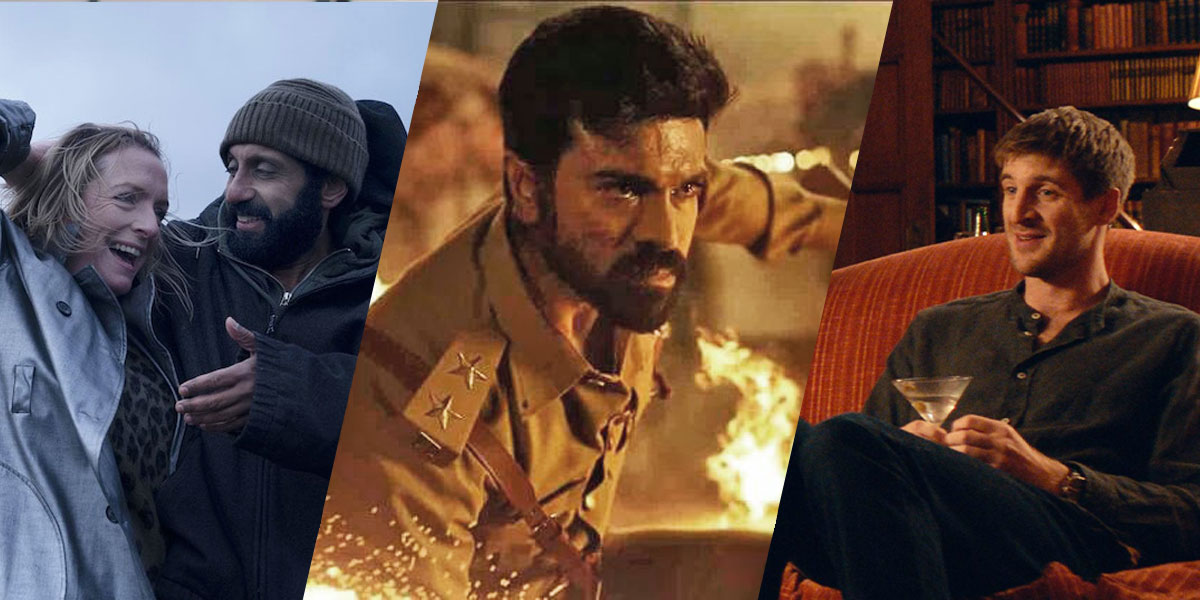 Ali & Ava, RRR, All My Friends Hate Me (Altitude Films, DVV Entertainment, Super LTD)
2022 has been a surprisingly strong year for movies so far, so here are our thoughts on the 10 best hidden gems that more people should be talking about.
---
Though we're only in August, 2022 is already shaping up to be one of the most impressive and exciting years for movies in recent memory; from summer blockbusters like Top Gun: Maverick to indie powerhouses like Everything Everywhere All At Once, the number of films that have broken records and entertained audiences this year has been unrivalled. But still, as with any year, 2022 has also provided plenty of amazing films that have gone unnoticed by mainstream audiences despite their artistic creativity and filmmaking prowess – which is where this list comes in.
Whilst there have been better films this year, these are the 10 best hidden gems so far, whose critical and commercial performance hasn't been anywhere near what they deserve.
---
10. ALI & AVA
Director: Clio Bernard
Starring: Adeel Akhtar, Claire Rushbrook, Natalie Gavin
Full Review: Ali & Ava (Review): Bradford-Based Romance is a Delight
Stories that manage to capture this level of tenderness and raw human connection don't come around very often, but Ali & Ava proves that they're worth the wait. The film navigates the everyday difficulties of life in working-class England from the varying perspectives of its two protagonists, Ali (Adeel Akhtar) and Ava (Claire Rushbrook). Despite their contrasting situations and ideologies, the two manage to learn from each other and overcome their long-repressed traumas and tribulations. It's an extremely optimistic film, presenting a crucial message about the importance of relationships in our own individual journeys through life.
---
9. OFFICIAL COMPETITION
Directors: Gaston Duprat & Mariano Cohn
Starring: Penelope Cruz, Antonio Banderas, Oscar Martinez
Full Review: Official Competition: SXSW Review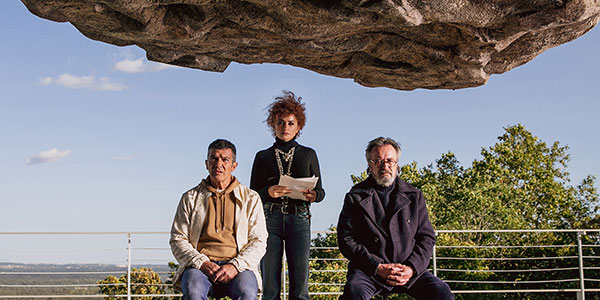 Both Penélope Cruz and Antonio Banderas provide two of the funniest and most entertaining performances of the year in Official Competition, starring together as the cast and crew of a prestigious film. The film, which riffs off their dynamic in plenty of hilarious ways, has plenty to say about the superficial nature of film festivals, 'elevated' arts and the concept of prestige in general. It's both funny and eye-opening, but the real magic of the film lies in its hilariously witty dialogue. Almost every line can be read on multiple levels, which gives the film a rich subtext that very few comedies manage to achieve. Official Competition probably won't go on to win any of the awards that it so eloquently mocks, but it certainly deserves to.
---
8. CRIMES OF THE FUTURE
Director: David Cronenberg
Starring: Viggo Mortensen, Léa Seydoux, Kristen Stewart
Full Review: Crimes of the Future (Review): Cronenberg's Cinematic Comeback Divides
Crimes of the Future premiered to fairly mixed reviews from the Cannes Film Festival this year, but no amount of well-meaning criticism could prevent this from being Cronenberg's best film in a long time. Filled to the brim with disturbing imagery and body horror, Crimes of the Future tells the story of a dystopian future where mankind has unlocked the ability to mutate their body's internal organs in accordance with the synthetic environment they live in. The first half of the film is spent setting the foundations of this unique world, before the film's slow-burn mystery begins and disturbing secrets about mankind come to light. It's unlike anything else that's been released this year, and will surely please anybody looking for a healthy dose of neo-gothic mystery.
---
7. THE OUTFIT
Director: Graham Moore
Starring: Mark Rylance, Zoey Deutch, Dylan O'Brien
Full Review: The Outfit (Review): Refreshingly Sophisticated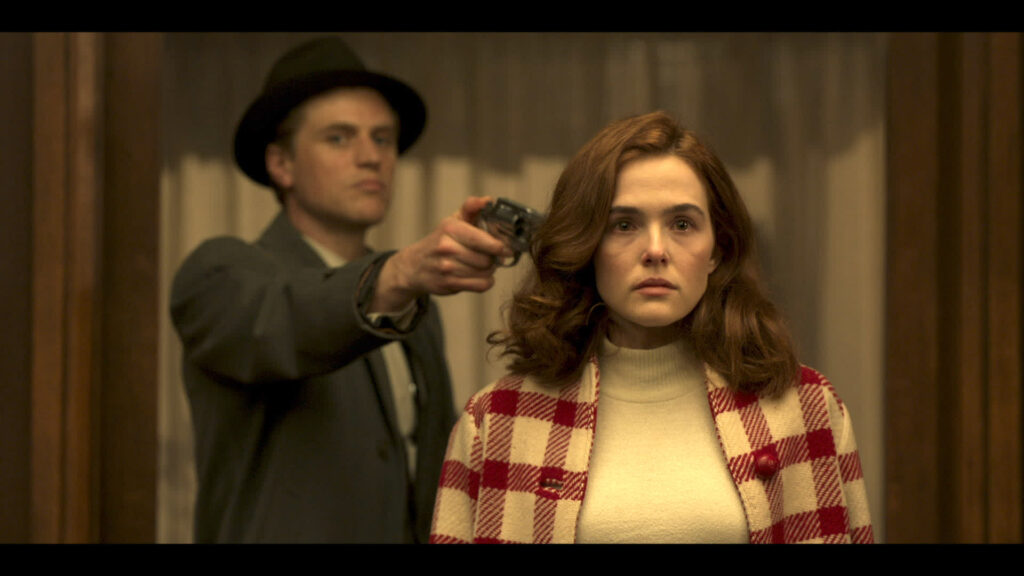 The Outfit takes the concept of a confined thriller to the extreme, taking place entirely inside an old tailor's shop on London's Savile Row. But when Mr. Burling (Mark Rylance) finds two lowlife gangsters hiding in his office, the tailor's shop becomes home to some unspeakable crimes – and Burling finds himself caught up in a deadly game of deceit with some of London's most dangerous mobsters. It's a thrilling story from start to finish, and the single-location style elevates the tension in every single scene. At just 105 minutes, the film never overstays its welcome, telling its story quickly and efficiently with as many unpredictable twists as possible. It might not quite stick the landing, but it certainly makes for one of the most exciting viewing experiences this year.
---
6. PLEASURE
Director: Nynja Thyberg
Starring: Tom Stourton, Georgina Campbell, Charly Clive
Full Review: Pleasure (Review): A Powerful and Humanistic Exposition on Porn
Pleasure's brutally honest and repulsively untamed depiction of the adult film industry definitely won't be for everybody, but it's hard to look past the level of raw humanity that's on display in Thyberg's emotional screenplay. The film follows a young woman named Belly Cherry (played unbelievably well by Sofia Kappel), who leaves her home town in Sweden for the bright lights of Los Angeles on a quest to become America's next great adult video star – but things quickly turn south as she begins to unearth the corruption and toxicity within the industry. Pleasure is a scathing condemnation of media exploitation and misogyny – and whilst it might be difficult to watch, it's one of this year's most important films so far.
---
5. ALL MY FRIENDS HATE ME
Director: Andrew Gaynord
Starring: Tom Stourton, Georgina Campbell, Charly Clive
Full Review: All My Friends Hate Me (Review): Great Horror-Comedy for the Socially Anxious
Of all the films released this year, All My Friends Hate Me might just be the most painfully relatable one yet. There's an ineffable sense of dread that lingers throughout the whole story, which follows a recent university graduate named Pete on his birthday weekend at an old English manor. Pete certainly isn't your typical movie protagonist – he's shy, awkward and suffers an increasingly suffocating pressure to 'fit in' – and let's just say, his friends' birthday celebrations don't exactly cater to his sensitive personality. All My Friends Hate Me is a dizzying comedy of errors that will appear as lighthearted entertainment to some, and a chilling reflection of reality for others.
---
4. NAVALNY
Director: Daniel Roher
Starring: Alexei Navalny, Yulia Navalnaya, Dasha Navalnaya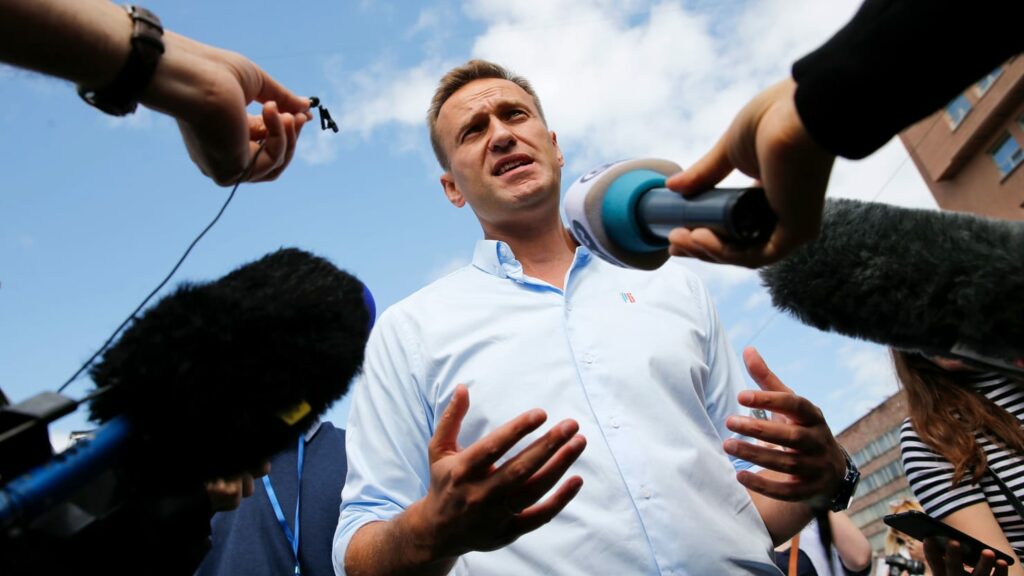 There are two primary factors that a documentary needs to get right in order to be successful: an interesting topic, and a well-crafted execution. And without a shadow of a doubt, Navalny absolutely nails both of these things. The film tells the story of Alexei Navalny, a Russian politician who suffered a near-fatal assassination attempt at the hands of his own government, forcing him into hiding and setting him out on a quest to uncover the truth and reveal his country's corruption to the public. It might sound like the plot of some far-fetched thriller, but every ounce of this documentary is grounded in the truth. Navalny is one of the most eye-opening documentaries out there, and it's constructed in a way that draws every ounce of tension and apprehension out of the audience.
---
3. ON THE COUNT OF THREE
Director: Jerrod Carmichael
Starring: Jerrod Carmichael, Christopher Abbott, Tiffany Haddish
Full Review: On the Count of Three (Review): A Tense, Exciting Black Comedy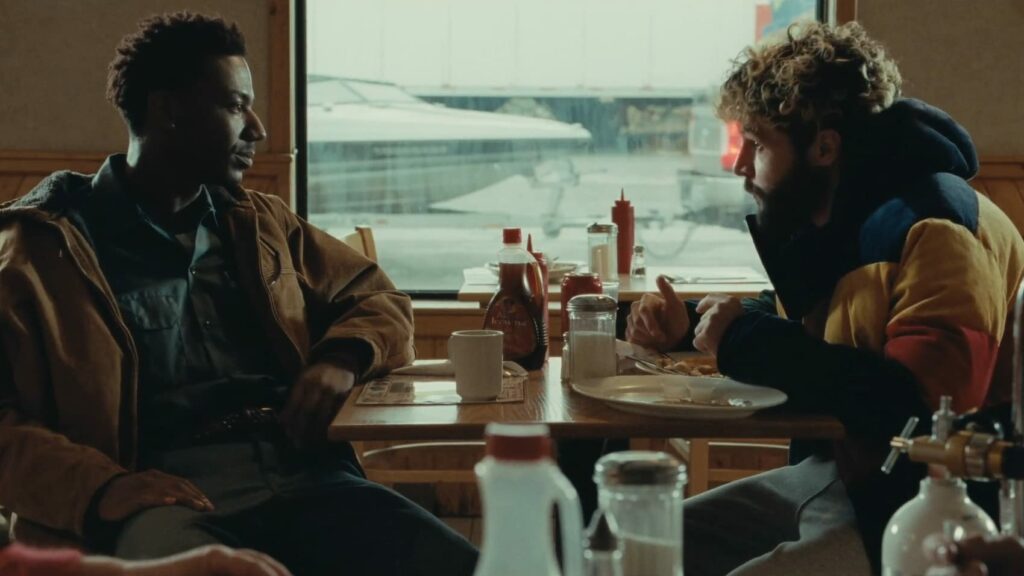 On The Count Of Three's uniquely dark comedy certainly won't be for everybody, but when it works, it works really well. The story centers around two struggling friends whose suicide pact gets interrupted, leaving them to spend the remaining day settling unfinished business before their next attempt. The story obviously doesn't sound like a comedy at first, but Carmichael's screenplay knows exactly how to navigate this morally ambiguous tale in a way that's constantly engaging and funny, in spite of the high stakes and sensitive topic. Abbott also delivers an unbelievably raw performance that meshes perfectly with Carmichael's writing and gives the film an unforgettable conclusion.
---
2. CHA CHA REAL SMOOTH
Director: Cooper Raiff
Starring: Cooper Raiff, Dakota Johnson, Vanessa Burghardt
Full Review: Cha Cha Real Smooth (Review): The Standout of Sundance 2022
Interview with director and cast: Cha Cha Real Smooth at SXSW: Red Carpet Interview
Anybody in search of a film that will make them truly feel something needs to look no further than Cooper Raiff's Cha Cha Real Smooth, which tells the story of a struggling party host who strikes up an unlikely friendship with a young mother and her daughter. Active movie fans may recognise Raiff's name from his recent directorial debut, Shithouse – and whilst his previous film was praised for its painfully relatable screenplay, his latest outing shines brighter through its inspired direction and refined performances. It's a much more well-rounded film, expanding his horizons as a filmmaker into a much sharper and more detailed examination of young adulthood.
---
1. RRR
Director: S. S. Rajamouli
Starring: N.T. Rama Rao Jr, Ram Charan, Alia Bhatt
Full Review: RRR (Film Review): Blockbuster Cinema Is Back
The fact that RRR was so unceremoniously dumped on Netflix without a trace of fanfare or marketing is one of the biggest movie tragedies of the year – because Rajamouli's action-packed musical epic is one of the most ambitious, creative and unforgettable cinematic experiences of recent memory. Not only does it feature some of the most inventive action sequences put to film, but it also tells its emotional story in a completely unique way that you'd never, ever find in a traditional Hollywood movie. The film blends genres in a way that most audiences will never have seen before, switching from a bloody battle scene to an intricate dance number without missing a single beat. This is the kind of film that will make people want to make movies.