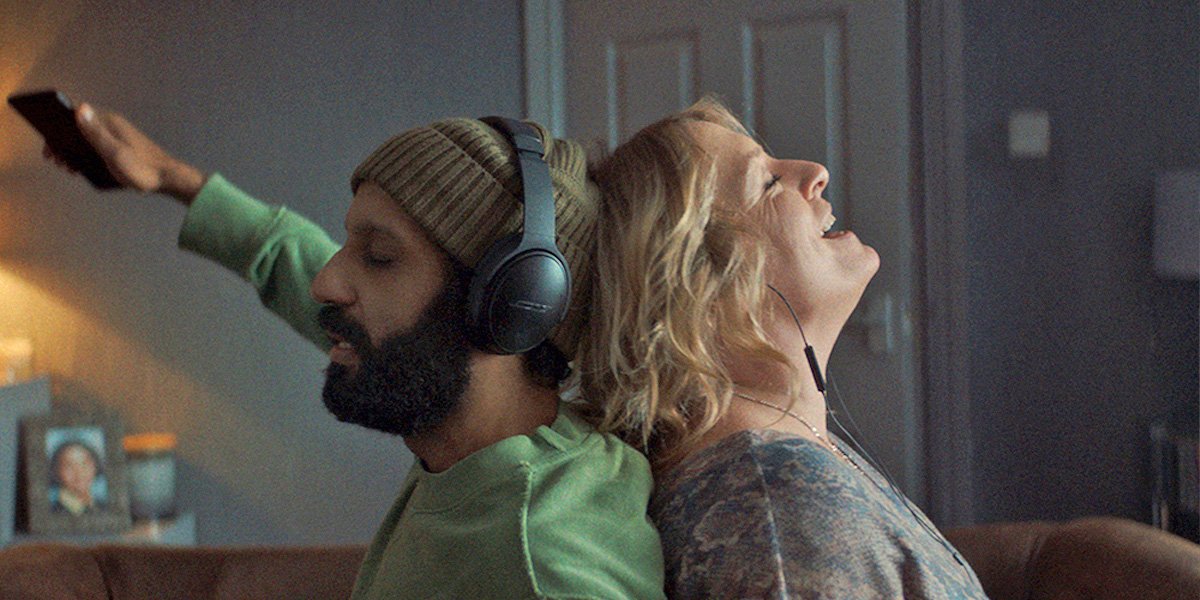 Ali & Ava (Altitude Films)
Ali & Ava might feel thematically slight, but this comforting drama warms the heart and soul with its central romantic relationship.
---

Chances are you'll be smiling wide every time Ali and Ava are onscreen at the same time, which is a good thing considering they're together a lot in Ali & Ava. Clio Barnard's latest is a lovely, little romance which puts considerable effort into shaping its central coupling, one which ultimately bursts with warmth, hope and a general sweetness. The director stays true to her previous work such as and The Arbor (2010) and The Selfish Giant (2013) with another respectful portrayal of working-class lives in Britain, but Ali & Ava is undoubtedly her most joyous film yet. Sweet but never twee, romantic but never soppy, this is a love story done right.
Ali & Ava starts with the former – played by an irresistibly charming Adeel Akhtar – standing on the roof of his car in a field, surrounded by fog, headphones on. The drumbeat of Sylvan Esso's 'Radio' plays as Ali blows off steam and boogies solo. Instantly opening the door to his inner emotional turmoil and showing what makes him tick, this choice curtain raiser also establishes music as a strong driving force behind the film's two central characters. Whilst Ali loves dance music, Claire Rushbrook's Ava prefers soft country music (initially, much to Ali's amusing dismay). Throughout the film, music has a transportive effect on its scenes and characters, strengthening connection where simple dialogue can't. One of Ali and Ava's first romantic moments together sees the two of them listening to music on their own headphones, dancing in silence but with the different songs swirling around in their heads: they might be adults, but at this moment, they are just giddy schoolkids falling in love.
The world and characters shaped onscreen in Ali & Ava are intricately carved out. Bradford is vividly rendered as a backdrop to their lives thanks to Ole Bratt Birkeland's (Four Lions, American Animals) masterful cinematography. His landscape shots of the Northern city in the early morning hours are not only beautiful but provide a lived-in, detailed tone to the film. Shots of characters reflected in windows situate these people into this humming, breathing place; it might sound surprising, but in these moments Ali & Ava feels akin to watching an Edward Yang film, who also captures cities – particularly Taipei – in a similarly organic way. But the world of Bradford ultimately acts as a backdrop, albeit a glorious one, to the characters, servicing their complex stories.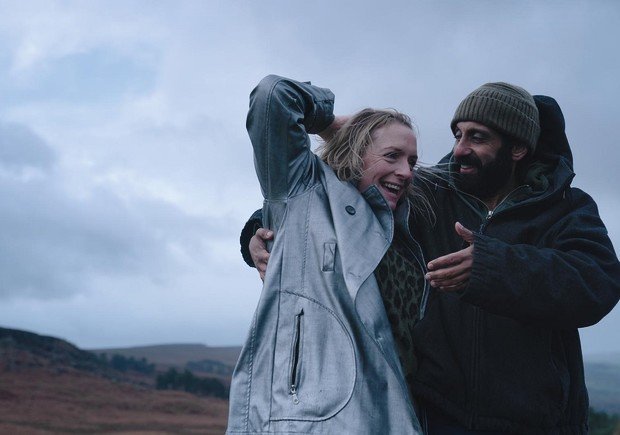 It's hard to think of a better, more believable onscreen couple from the past year of film than Ali and Ava. Akhtar and Rushbrook are, on their own, captivating, but together their magnetism amplifies to an almost unbelievable level. Their dialogues together fizz and sparkle around the screen, their relationship growing from initially awkward (especially from Ava and her more nervous disposition) into something rather beautiful. Barnard's talent as a screenwriter in these scenes is about as clear as you can get. Ali and Ava are the perfect foil for each other, proving that opposites do definitely, undoubtedly attract; the former is lively and wear his emotions on his sleeve, whilst the latter is more reserved and considered.
Both are also at emotional crossroads in their lives. Ali is separated from his wife but still living with her, driven to do so by fear of ostracization from his family and the local Muslim community. Ava is divorced and lives alone, her home a place with an open invitation for her children and grandchildren. The emotional lows are here in Ali & Ava as much as the highs, with both Akhtar and Rushbrook flitting effortlessly from humour and happiness to sadness and distress.
See Also

Their romance is sweet and simple. It isn't anything grand or epic, and it works. But where Ali & Ava falls short of being a resounding, overarching success is in its light and underdeveloped treatment of multiculturalism in Bradford and, more widely, in Britain. Ali is a Bengal-British Muslim whilst Ava is of Irish descent, and their cultural intersections are treated with a respect and understanding by Barnard. Her screenplay falters slightly in its treatment of Ava's ex-husband, a violent Islamophobe, with this backstory feeling too rushed in its conclusion. Ava's son shows hints of loyalty to his father through his wary treatment of Ali, which is influenced by racism, but despite the effective build-up, it all concludes too easily. Barnard may not have wanted to press the interracial issues too hard – to do this would detract from the romance and make Ali & Ava a completely different film – but her reference to it feels frustrating when it concludes in such a hurried way.
At 95 minutes, Ali & Ava almost feels too fleeting in its runtime. There could be more depth to a lot of it, but ultimately Barnard's focus is on the romance, and how love will ride out the winner if you just give it a chance. Her screenplay, whilst lacking in some parts, remains a joyful and very funny ride; the banter between Ali and Ava is consistently delightful. Ali & Ava could have been a morose, kitchen-sink drama, but instead it's a joyful representation of communities co-existing. Its portrayal of Bradford is an exquisitely, and that impressive realism applies to the titular Ali and Ava too. This is a grounded tale of two charming, affable people finding love, providing a much-needed jolt of happiness to the onscreen world of the British working-class.
---
Ali & Ava is now available to watch on digital and on demand.