Where the Crawdads Sing (Review): A Mesmerizing Mystery at the Marsh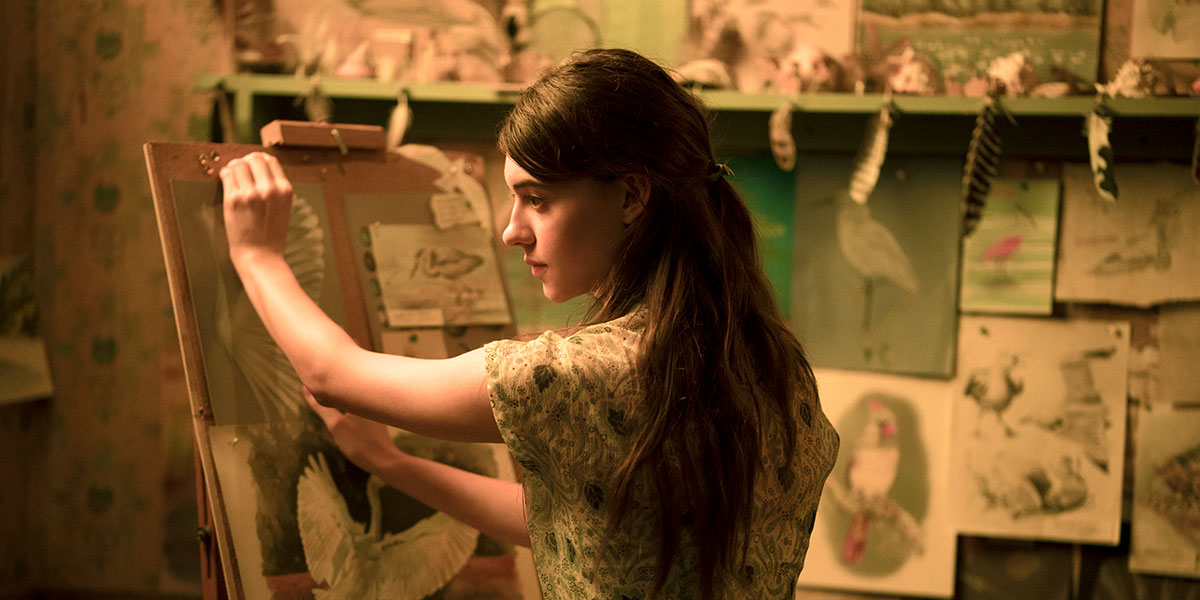 Daisy Edgar-Jones in Columbia Pictures' Where the Crawdads Sing (Michele K Short, © 2022 CTMG, Inc. All Rights Reserved.)
Where the Crawdads Sing does its source material justice with an affecting adaptation delicately directed by Olivia Newman and dutifully led by Daisy Edgar-Jones.
---

12 million copies later, the film adaptation of literary sensation Where the Crawdads Sing is finally set to hit theaters this summer, after amassing millions of fans since its release four years ago. Produced by Reese Witherspoon through her production company Hello Sunshine (after previously selecting the book for her Hello Sunshine Book Club in September 2018), the adaptation seems practically scientifically engineered to replicate the success of its source material, casting hot new stars Daisy Edgar-Jones (Normal People, Fresh, Under the Banner of Heaven) and Harris Dickinson (The King's Man, Triangle of Sadness, See How They Run) in lead roles and even featuring an original song from the "Queen of Pop" herself, Taylor Swift. However, while some adaptations of beloved books do indeed "break big" (hell, Hello Sunshine has even been behind a few, such as Big Little Lies and Little Fires Everywhere), there are others that fall short, failing to capture the power of what's on the page in cinematic form. Thankfully, Where the Crawdads Sing is no such adaptation, retaining its source material's resonance and featuring yet another powerhouse performance from Daisy Edgar-Jones, solidifying her as one of the strongest talents of her generation.
Our story starts in 1969, when the dead body of the wealthy Chase Matthews (Dickinson) is found beneath the fire tower in Barkley Cove, with the town's "marsh girl," Catherine "Kya" Clark (Edgar-Jones) becoming the prime suspect, on account of the town's already potent prejudice against her due to her status as an outsider, and the fact that she grew up on her own in the North Carolina marsh after she was abandoned by her parents and older siblings in the early 1950s. As we traverse between two timelines – the past and the present – we see the events that led up to Chase's death, starting with Kya's childhood, which then leads into her teenage romance with her best friend Tate Walker (Taylor John Smith, of Sharp Objects), and, subsequently, her dark dalliance with Mr. Matthews. And soon, we realize that this mystery isn't as clear-cut as many in Barkley Cove assume – or wish – it to be.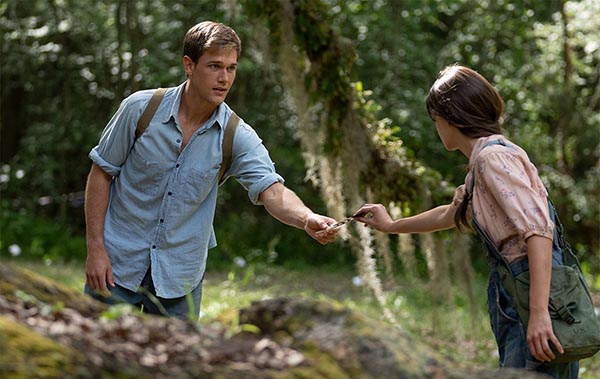 When adapting a novel for the silver screen, it always helps if the source material is already, y'know, solid. Thankfully, screenwriter Lucy Alibar (Beasts of the Southern Wild) is taking on a fairly sturdy story here, as author Delia Owens has not only crafted a moving and mesmerizing mystery, but also fashioned an emotional and enlightening exploration of the female experience – one that tackles an overwhelming number of timely themes (abuse, rape, prejudice, etc.) and still somehow manages to do justice to almost all of them, with Alibar's adaptation just as elegiac and empathetic as Owens' original novel. Women are this film's focus first and foremost, both in front of (Edgar-Jones) and behind the camera (director Olivia Newman, screenwriter Alibar, producers Witherspoon and Lauren Neustadter), and you can feel that feminine honesty in every frame, with all artists here working in tandem to make Kya's journey as affecting and authentic as it is on the page and please fans by doing right by one of the most memorable female protagonists in literature in the last decade – and they succeed.
Newman's naturalistic direction is also a significant strength for the film, with the delicate way in which she depicts the marsh and Kya's daily routines showcasing the setting in all its sumptuous – but still potentially perilous – glory, immersing us in this environment right alongside her. Paired with wholly involving sound work (even if we don't actually get to hear those crawdads sing), Newman strives to make this story as "cinematic" as possible, and the film flourishes as a result. Said direction is actually what gives Where the Crawdads Sing a jolt of life heading into the second act as well, as, after a somewhat rushed first act (which speeds through Kya's backstory a bit too quickly), the movie moves from capturing Kya's childhood melodrama to the majesty of the marsh, setting this adventure apart from similar romantic dramas due the omnipresence of this original and richly designed location.
However, it's undeniable that the star of the show here is the dynamite Daisy Edgar-Jones, giving fans of the book as perfect a cinematic interpretation of a fan-favorite fictional female character as possible, cut from the same cloth as Emma Watson's Hermione Granger and Jennifer Lawrence's Katniss Everdeen. Edgar-Jones' Kya is ferociously fierce but also full of feeling, stubborn yet sincere, and a warm presence who is simultaneously wise beyond her years, always two steps ahead of you no matter how smart you think you may be. And just as Aliber refrains from writing her as a "Mary Sue" who can do or say whatever she pleases, Edgar-Jones too dives deeper and deeper into Kya's complexities and insecurities in every single scene, never deifying her or making her more than what she is: a scared girl forced to find a way to survive on her own when left to her own devices, but still lacking – and yearning for – love from others.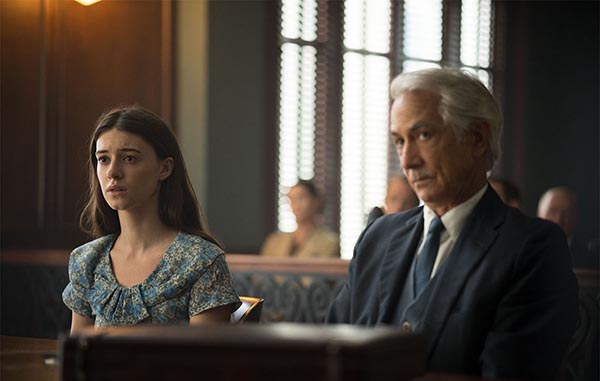 The rest of the supporting cast is quite strong too – David Strathairn (Nomadland, Nightmare Alley) stands out as a sympathetic lawyer who takes on Kya's case, Taylor John Smith is a stud with a perfect smile as Kya's childhood sweetheart, and Harris Dickinson has the "smarmy asshole" schtick down to a science after this and Triangle of Sadness – but this is Edgar-Jones' show through and through, and everyone knows it. Whether Where the Crawdads Sing is something that'll satisfy every audience member is up for debate (it unabashedly embraces YA tropes – including a torrid love triangle – and expects its audience to find no fault with fantastical melodrama), but the one thing everyone will agree on is that Daisy Edgar-Jones is a Star-with-a-capital-S, through and through, and she'll stay that way for years to come.
---
Where the Crawdads Sing will open exclusively in movie theaters in the US and Canada on Friday, July 15, 2022. The film will be released in the UK and Ireland on July 22 and globally throughout August and September.