Tribeca 2023: 15 Films to Watch at the Festival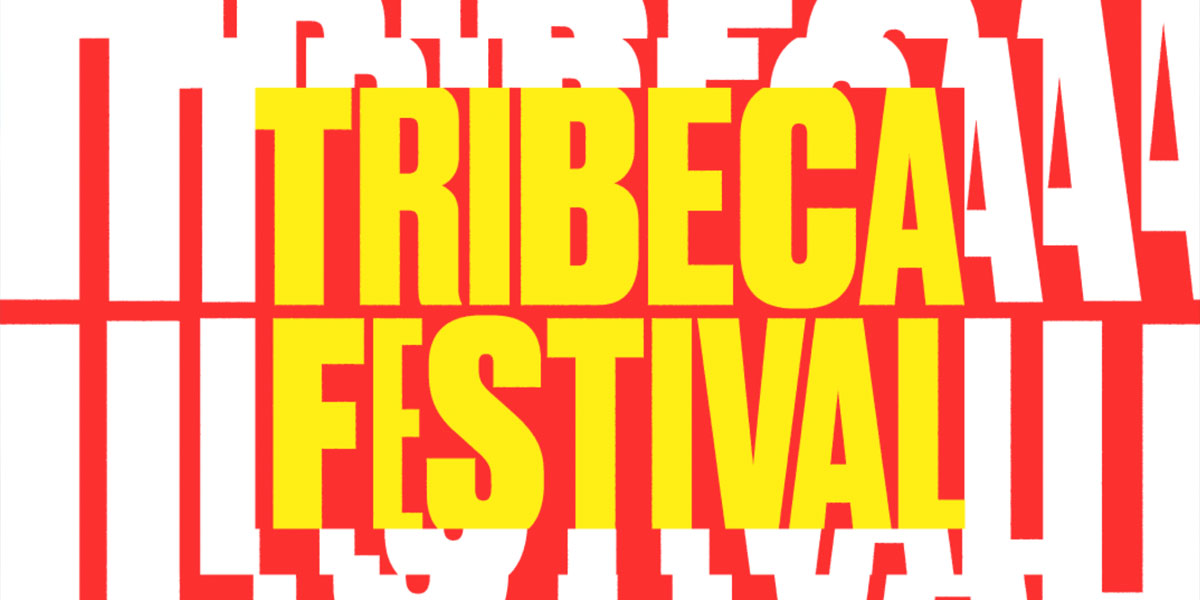 2023 Tribeca Film Festival
Tribeca 2023 is happening this month! Our writers made a list of 15 great films to watch at the festival in person and online on June 7-18.
---
The 2023 Tribeca Film Festival is happening on June 7-18, and this year's lineup is great! As always, you'll be able to watch films in person and online, and there's a huge selection to choose from. If you're wondering which movies to add to your watchlist, and if there are any hidden gems or anticipated releases at this year's festival, we have you covered!
To help you decide which screenings to attend, we made a list of 15 films to watch at Tribeca 2023, recommended by our staff writers.
Find the 15 movies below, and don't forget to follow us on our socials for our exclusive updates and live tweets from the 2023 Tribeca Film Festival:
---
BAD LIKE BROOKLYN DANCEHALL
SPOTLIGHT+
Directors: Ben DiGiacomo & Dutty Vannier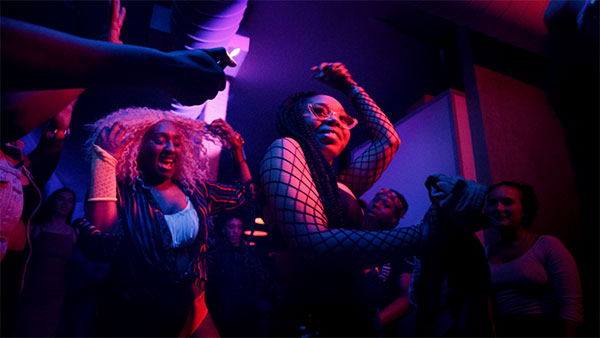 So many films about music are going to be screened at the Tribeca Film Festival this year, reflecting New York City's eclectic music scene! The film that really got my attention is Bad Like Brooklyn Dancehall, a Jamaican production from directors Ben DiGiacomo and Dutty Vannier, executive produced by Shaggy and starring Sean Paul, Ding Dong, and many more musicians.
New York City was nicknamed the 15th Parish of Jamaica back in the 80s and 90s, when Jamaican immigrants brought their sound to the city, and an influential movement began that blended dancehall with hip-hop, originating in NYC and eventually spreading across the country. It sounds like the kind of movie that will make us want to dance while also educating about a moment in history we don't know much about. And this places it very high on our list of films to watch at the festival! (Serena Seghedoni)
---
BAD THINGS
US NARRATIVE COMPETITION
Director: Stewart Thorndike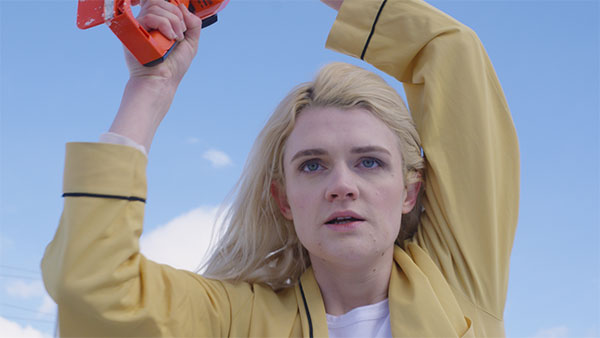 A vacation with friends at a snowy resort seems like the perfect time to reconnect and relax. In truth, this often only brings up undealt problems from the past. Writer and director Stewart Thorndike understands this, as she places her characters in a setting where they're forced to face the ghosts of the past while the group turn on each other in a race to stay alive.
Comparisons ahead of a new release are always unfair. Every film should be given the opportunity to prove itself without any preexistent biases. That said, though, we couldn't help but notice the similarities in plot to A24's Bodies Bodies Bodies. Group of friends reunite for a fun weekend only for things to take a dark turn. And this comparison isn't ill intended. If done well, it can lead to extraordinary character work, and it'll be interesting how Stewart Thorndike executes her vision here. (Edgar Ortega)
---
THE BLACKENING
SPOTLIGHT NARRATIVE
Director: Peter S. Elliot

At a time when horror satires are becoming increasingly popular, The Blackening seems like it will be one of the boldest and most hilarious ones yet. When seven Black friends meet up at a cabin to celebrate Juneteenth, a masked killer arrives and tasks them with a particularly brutal game. They must find out which among them is the Blackest, or else they all die. Horror comedies have recently had some biting cultural commentary, and The Blackening looks like it will have some pretty strong messages. The fact that this is a POC-led genre film has me excited alone, but the film also being based on a viral digital short has me hoping that it will also be one of the funniest films of the year. (Jonathan Vargas)
---
BOCA CHICA
INTERNATIONAL NARRATIVE COMPETITION
Director: Gabriella Moses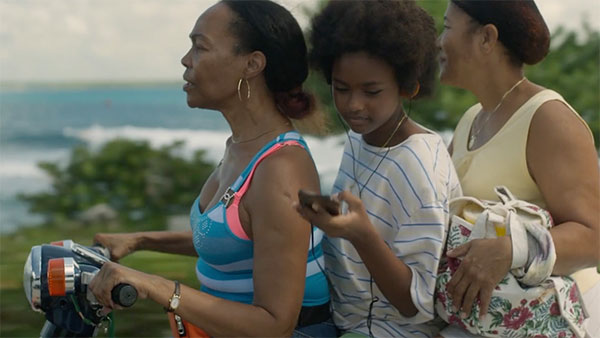 Gabriella A. Moses' directorial debut Boca Chica tells the story of a 12-year-old Dominican named Desi (Scarlet Camilo), who yearns to become a musician. She plays with a local all-girls choir, but she wants more from life. Desi aspires to leave her community of Boca Chica to pursue a career as a singer, as do a group of teens she later befriends in her artistic endeavors. In this coming-of-age drama, Moses depicts a girl growing up in a toxic environment as her family's past trauma reemerges with the arrival of cousin Elvis (Richardson Diaz, Cuarencena). He returns to their homeland to marry his wealthy, much older, American fiancée. This leaves Desi's older brother as the only person she can count on to support her dreams.
Coming-of-age stories can be formulaic to the point of being tired and boring. From this synopsis alone, Gabriella A. Moses appears to be bringing an exciting amount of passion to her feature debut, though. Personal, emotional, with a lot of heart, Boca Chica could be making for a surprise little gem out of Tribeca, if pulled off right. (Edgar Ortega)
---
DEEP SEA
VIEWPOINTS
Director: Xiaopeng Tian

Xiaopeng Tian is back with another animated feature after his previous film Monkey King: Hero Is Back broke box-office records in China. Deep Sea follows Shenxiu (Tingwen Wang, Sniper), a little girl who's desperate to connect with her absent mother. In her journey to the bottom of the sea, Shenxiu encounters colorful sea creatures that help her along the way. With Deep Sea, writer and director Xiaopeng Tian hopes to contrast the movie's cheerful and cutting-edge 3D animation style with complex themes of loss, sacrifice, hope, and depression.
It feels like every passing year people open themselves a bit more to foreign cinema, particularly in North America, thanks to platforms such as Netflix and their catalog of international films and TV shows. From watching the trailers, Deep Sea seems like one of those "every frame a painting" kind of movie. Its vivid color palette looks to be injecting a lot of life to what sounds like a deeply human and personal story we can't wait to see unfold. (Edgar Ortega)
---
ELEMENTAL
GALA
Director: Peter Sohn

Pixar's latest film takes place in Element City, where fire, water, earth, and air live together in harmony. During the film, we meet Ember and Wade, two opposite elements who form a unique friendship. Wade's more chill go with the flow approach to life totally contradicts Ember's more tough personality and through this clashing of ideals, they both start to live their lives a little differently. Throughout Pixar's history, there have been very few films that have disappointed me, and from the trailer, this looks like it could be along the lines of Inside Out, one of my favorite movies of all time. Even if Elemental doesn't reach the same heights as Inside Out, I'm sure this will still be an outstanding addition to Pixar's amazing collection of films, and I cannot wait to see it. (Jonathan Vargas)
---
EVERY BODY
SPOTLIGHT DOCUMENTARY
Director: Julie Cohen

Every Body is a documentary about the intersex community, telling the tales of three different people: an actor-screenwriter, a political consultant, and a PhD student. What River Gallo (they/them), Alicia Roth Weigel (she/they), and Sean Saifa Wall (he/him) have in common is that each of them experienced a great deal of trauma in their childhoods, from living in secret to having non-consensual surgeries. But at some point, as adults, they all decided to disregard medical advice and show the world who they were. Which makes Every Body, out in US theaters on June 30, one of the timeliest watches at the festival. (Serena Seghedoni)
---
I.S.S.
SPOTLIGHT NARRATIVE
Director: Gabriela Cowperthwaite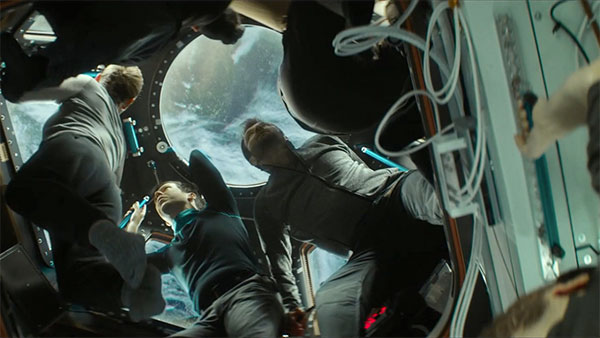 From director Gabriela Cowperthwaite, I.S.S. takes place at the International Space Station where teams of scientists are doing research to help society. Back down on earth, a major conflict arises. With little to no information provided, each of the scientists are tasked with taking over the space station by any means necessary. My favorite genre of film is thrillers, and this sounds like it could be one of the most stressful watches of the festival. This film stars Ariana DeBose in her first film after West Side Story and Chris Messina, fresh off his scene-stealing performance in Air. A space thriller with two great performers sounds like a film written just for me, so I couldn't be more excited. (Jonathan Vargas)
---
MAGGIE MOORE(S)
SPOTLIGHT NARRATIVE
Director: John Slattery

A film directed by Roger Sterling starring the one and only Don Draper as a chief of police? Count us in! And if you've never seen Mad Men and you have no idea of who those characters are, do not despair: the synopsis alone will absolutely make you want to watch this. Maggie Moore(s) revolves around a small-town police chief (Jon Hamm, of Top Gun: Maverick) who's working on a case, as two women with the same name have been murdered one after the other.
But chief Sanders soon finds himself having to deal with a series of individuals – from cheating husbands to nosy neighbors and even actual killers – that make it even harder for him to solve the case. Also starring 30 Rock's Tina Fey and Ted Lasso's Nick Mohammed, among others, Maggie Moore(s) is John Slattery's (Spotlight, Avengers: Endgame) second directorial effort after God's Pocket (2014), and it definitely has our interest. (Serena Seghedoni)
---
OUR SON
SPOTLIGHT NARRATIVE
Director: Bill Oliver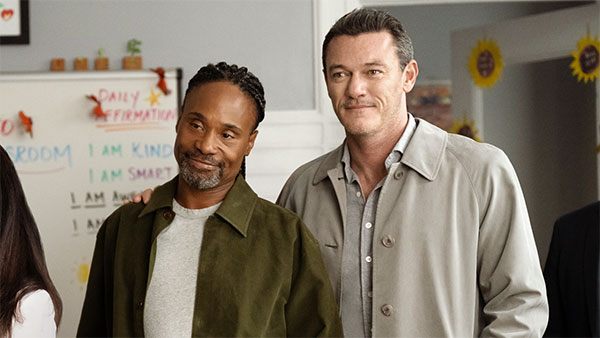 This queer gem stars Billy Porter and Luke Evans as Gabriel and Nicky, partners of thirteen years. As the two of them try to raise their young son while dealing with their own issues – the former struggling to have a career as an artist and the latter blinded by ambition – their relationship crumbles, and the time comes to get a divorce. But what comes next is yet another challenge: breaking the news to their friends and families. But they might just find themselves again in the process.
These past few years have seen the release of some great queer rom-coms, such as Bros and Fire Island, but Our Soon seems to deliver something we haven't seen as much: a drama about gay men that begins when the relationship is over, and deals with the complications of raising a son while also dealing with the judgement and expectations of others. We can't wait! (Serena Seghedoni)
---
PERPETRATOR
MIDNIGHT
Director: Jennifer Reeder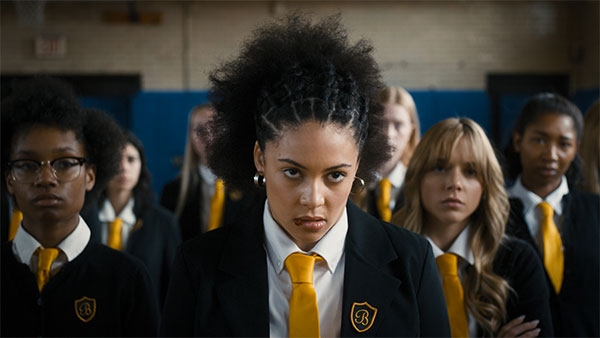 Alicia Silverstone in a horror movie? Sign me up! Perpetrator follows Jonny, who gains supernatural powers around the same time that girls from her new school start to go missing. Utilizing her new powers, she takes matters into her own hands attempting to solve the mystery herself. Perpetrator is labeled as a feminist genre film and from the images on Tribeca's website, it looks like it will be quite terrifying. Anytime a horror film attempts to give audiences a totally unique experience, it is best to see it with as big a crowd as possible, so this should be a perfect festival experience. (Jonathan Vargas)
---
SOMEWHERE QUIET
US NARRATIVE COMPETITION
Director: Olivia West Lloyd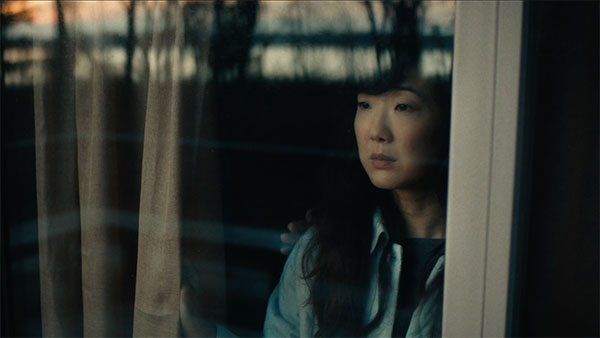 In another feature debut, Olivia West Lloyd tackles themes of perception and gaslighting in her film Somewhere Quiet. When Meg (Jennifer Kim, Lisey's Story) tries to retake her old life after being involved in an abduction, she takes a trip upstate with her husband Scott (Kentucker Audley, She Dies Tomorrow) to visit his wealthy family's countryside compound. Just as Meg is settling back to normalcy, Scott's cousin Madeline (Marin Ireland, The Umbrella Academy) arrives to disrupt Meg's peace. The women clash, resulting in Meg questioning her sanity.
Psychological thrillers, especially ones dealing with grounded themes such as gaslighting, are tricky projects to approach. These kinds of films become even tougher to bring to the screen because most of them have been done in the past. With Olivia West Lloyd's Somewhere Quiet, the premise is there to create something special and relatable in an era where people are more paranoid than ever after going through a pandemic and a series of stressful real world scenarios in the past few years. We're curious to see if Lloyd will be tapping into these fears in her debut. (Edgar Ortega)
---
STAN LEE
SPOTLIGHT DOCUMENTARY
Director: David Gelb

You know who he is. He needs no introduction. When the Marvel Comics visionary passed away in November 2018, he didn't just leave a tremendous legacy in pop culture behind. He also left numerous recordings capturing his entire career. From interviews of Stan Lee's closest colleagues, such as Flo Steinberg, to voice recordings and newsreels, director David Gelb unveils the never before seen footage for his fans to see in the documentary Stan Lee. You've seen him cameo in a great number of MCU films; now learn more about the man who helped Marvel become one of the most profitable movie franchises of all time.
The idea of learning more about the life of one of the most influential figures in pop culture should be enough to get you excited about Stan Lee. Documentaries like this can be a bit too manipulative, but the fact that the footage we will be seeing comes from Lee himself will make for a fascinating watch. This approach reminds us of last year's Fire of Love,and if that film is any indicator, Stan Lee could turn out to be something special. (Edgar Ortega)
---
A STRANGE PATH
INTERNATIONAL NARRATIVE COMPETITION
Director: Guto Parente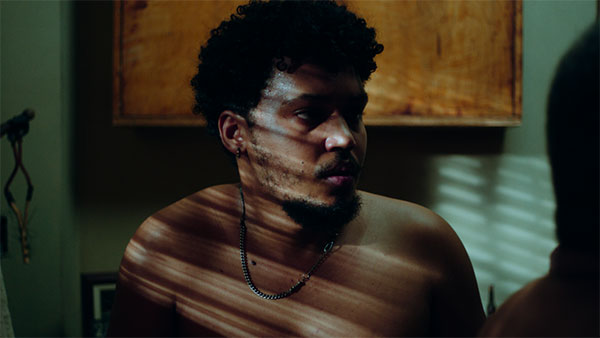 A Strange Path finds David, an experimental filmmaker returning home to Brazil after to premiere his film at a festival. Due to the sudden rise of Covid -19, he ends up getting stuck in Brazil without any resources leading him to seek help from his father who he hasn't seen since he left ten years ago. The film incorporates some experimental elements to show audiences how David is feeling throughout his journey. Both the experimental elements and the inclusion of Covid-19 have made me really curious as to what A Strange Path will look like. Even though the film's plot sounds straightforward, I can't wait to see what this film has to offer as I am sure it will be an extremely unique experience. (Jonathan Vargas)
---
STYLEBENDER
DOCUMENTARY COMPETITION
Director: Zoe McIntosh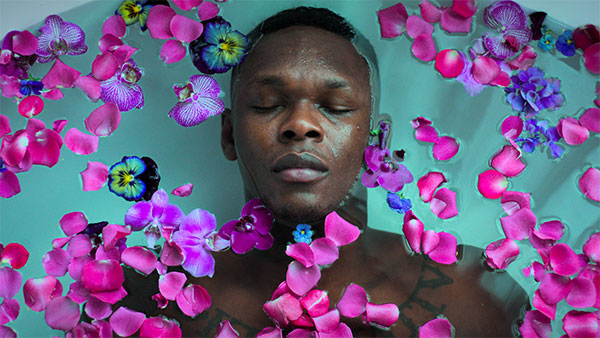 Here's another extremely promising documentary, this time from New Zealand and telling the story of mixed martial artist and UFC champion Israel Adesanya. The film explores his life and career throughout the 2010s, when he rose to fame, with all the glory and responsibilities that came with it. The documentary explores the downfalls of becoming a living legend as well as the training background and inspirations that make Adesanya so unique. Tribeca's Jose Rodriguez describes the film as "a fascinating portrait of the modern athlete," and we can't wait to watch it at the festival. (Serena Seghedoni)
---
15 MORE FILMS TO WATCH AT TRIBECA 2023:
---
The 2023 Tribeca Film Festival will take place on June 7-18, 2023.