Silver Haze (© Viking Film / Berlin Film Festival)
Silver Haze 's central love-story thinly veils a profoundly impactful film about forgiveness, found-family and finding yourself.
---

Silver Haze follows 23-year-old Franky (Vicky Night), who lives at home with her large family in East London when she's not working as a nurse. Burdened by the tragedy that left her physically and emotionally scarred 15 years ago, she is unable to connect to the people around her. That is until she meets Florence (Esme Creed-Miles), one of her patients at the hospital, and everything changes. Although it centres itself around Franky and Florence's love story, Silver Haze also highlights the importance of forgiveness, and the value of found family. With stylistic choices reminiscent of Andrea Arnold's Red Road (2006) and Fish Tank (2009), Silver Haze is a candid exploration of trauma and trust.
Between her day job, caring for an alcoholic mother at home, and tracking down the perpetrators of the pub fire that almost killed her, Franky rarely has time for herself. Instead, she has allowed her identity to become completely entangled with an incident that happened over a decade ago. Gentle at her core, life's troubles appear to taunt her down a toxic path of revenge. That is until, when tending to Florence, a troubled patient at the hospital, Franky starts to see things differently.
Their romance follows the arc expected of two tortured souls – the honeymoon phase, the reality check, and the turbulence that ensues. Through this, Night and Creed-Miles do work together well on screen, presenting themselves as a believable couple. With Florence, Franky can be vulnerable for the first time, and in return, Florence likes to test Franky's loyalty by constantly provoking her. Will Franky leave me, she's saying every time she acts out, like everyone else has?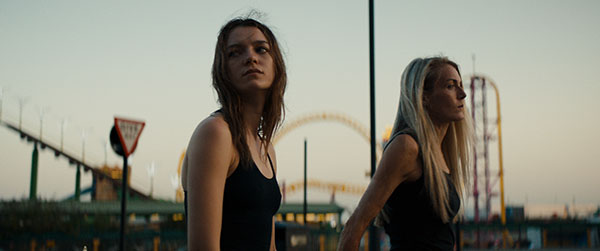 Nevertheless, it is the relationship between the two women that is the most forgettable element of Silver Haze. When they take a trip to South End, Franky is introduced to Florence's grandma Alice (Angela Bruce) and younger brother Jack (Archie Brigden). As their relationship develops, Alice acts as a patient mother figure for Franky to rely on, and with Jack, Franky can exercise her caring nature by helping Jack to navigate his autism whilst also learning a thing or two from him.
It is through Franky's relationships with Florence's family that she can heal, and to finally find her self-worth. Although Esme Creed-Miles is compelling as Florence, her absence is not felt by the viewer, regardless of whether the characters feel it on-screen. This may be disappointing to some viewers, who are looking for a more impactful rapport between the two leads, but Silver Haze more than makes up for it with its interrogation into found family dynamics.
See Also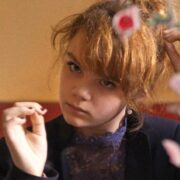 As is characteristic of social realist films, Silver Haze offers a commentary on class. Polak offers a gritty look at East London, a society riddled with crime and homophobia. South End, therefore, appears like a haven with its pebble peaches and its cleansing waters. Also, a guarantee in a film of this genre are morally grey characters, who although at first appear unlikeable, soon their hardened personas have manifested as a way of tolerating their life circumstances. These elements make Silver Haze a perfect match for lovers of Andrea Arnold and Ken Loach, who so perfectly master the social critique.
With Silver Haze, writer and director Sacha Polak creates a multi-layered story that is sure to encourage self-reflection from the viewer. Perfect for fans of realism, the character's humanity, displayed in front of an unrelenting backdrop of an unforgiving Britain, firmly situate Silver Haze within the social realist genre.
---
Silver Haze premiered at the Berlin Film Festival on February 19-25, 2023. Read our Berlin Film Festival reviews!