TIFF 2022: 20 Films to Watch at the Toronto Film Festival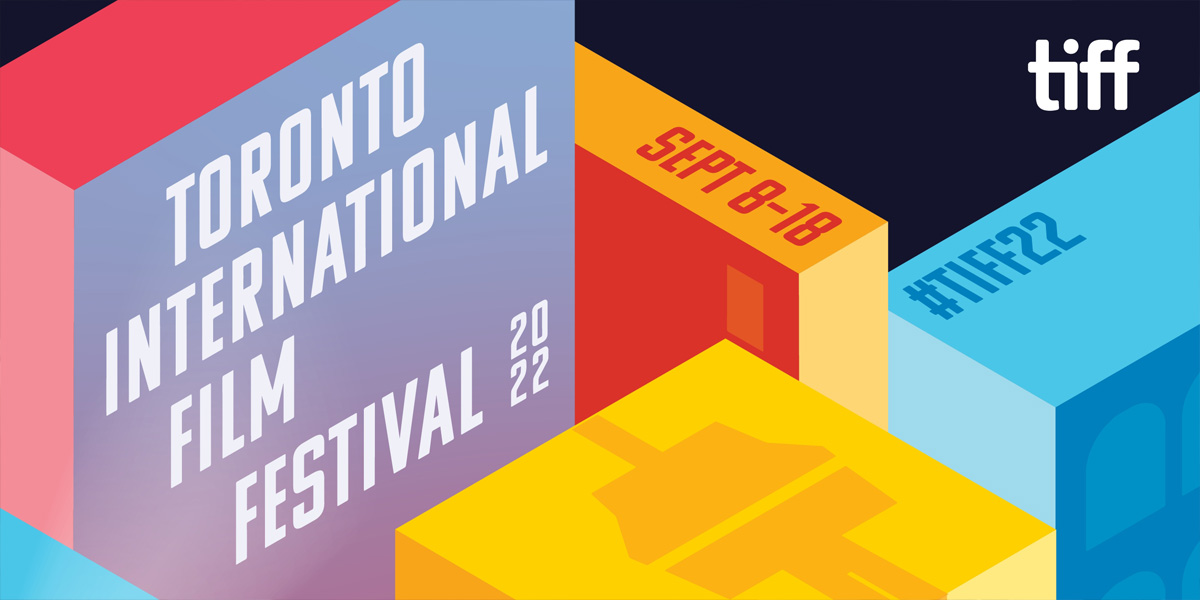 TIFF 2022 less than two weeks away, and here are 20 great films to watch at the Toronto Film Festival on September 8–18.
---
TIFF 2022 is two weeks away, and you know what it means: it's time to take a look at the official film schedule and decide which films to watch at the 47th Toronto Film Festival. The festival will be taking place in person this year, on September 8–18, and, among the movies that will be screened at TIFF, you'll find 18 Galas, 45 Special Presentations, 54 titles in the Discovery, Midnight Madness, and Wavelengths programmes, 22 documentaries from 50 countries, 39 live-action narrative, documentary, and animated shorts, 7 series, and 10 industry selects films. But that's not all: Brendan Fraser will receive the TIFF 2022 Tribute Award for his performance in The Whale on September 11, and a series of "In Conversation With…" sessions will be happening throughout the festival, with Damien Chazelle, Viola Davis & Gina Prince-Bythewood, Lee Jung-Jae & Jung Woo-sung, and Eddie Redmayne in attendance.
Individual ticket sales for the public will go take place on September 5 (with various pre-sales happening August 31-September 4), and if you haven't made up your mind on which movies to add to your watchlists, we have you covered. Here are 20 great films to watch at the Toronto Film Festival this year, recommended by our staff writers. Don't forget to follow us on our socials for our exclusive updates and live tweets from TIFF 2022:
---
ALL THE BEAUTY AND THE BLOODSHED

TIFF DOCS
Director: Laura Poitras
Country: USA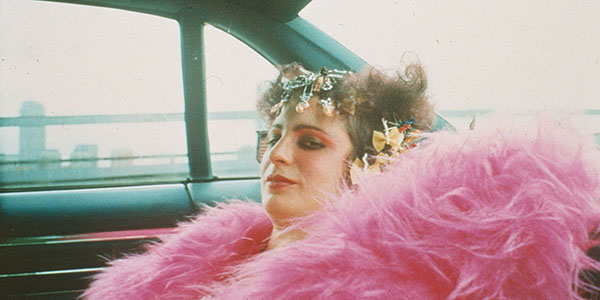 During the pandemic, I started reading about American photographer Nan Goldin, especially her work in The Ballad of Sexual Dependency – the seminal 80s collection that captured the era's lawless bohemianism. Her work is fascinating and essential in the photography world, as she explored LGBT subcultures, the HIV/AIDS crisis, and the moments of intimacy amidst the opioid epidemic. Then, out of the blue, it was announced that Academy Award-winning documentary filmmaker, Laura Poitras (Citizen Four, The Oath), was going to use Goldin as her next subject for her latest project, titled All the Beauty and the Bloodshed – how she fought against the notorious big-pharma Sackler family. With the combination of Poitras' talent behind the camera and her acute research and the fascinatingly rich story of Goldin, this documentary has the potential to be one of the best of the year, one that would make people read more about its subject and go back to revisit some of Poitras past work. (H.A.G.)
---
THE BANSHEES OF INISHERIN

SPECIAL PRESENTATIONS
Writer & director: Martin McDonagh
Countries: Ireland, UK, USA
What we know about the premise of The Banshees of Inisherin is very vague so far, but its cast and director are enough to make it a highly anticipated entry in TIFF. Martin McDonagh, the director of Three Billboards Outside Ebbing, Missouri and In Bruges, reunites with Colin Farrell and Brendan Gleeson for a fable about two lifelong friends who reach some sort of impasse when one abruptly ends their relationship, leading to apparently alarming consequences for both. Though we don't know what's in store beyond that, McDonagh has proven capable of bringing tough, hard-to-watch scenarios to life in unique ways. (J.T.)
---
CAUSEWAY

SPECIAL PRESENTATIONS
Director: Lila Neugebauer
Writers: Otessa Moshfegh, Luke Goebel & Elizabeth Sanders
Country: USA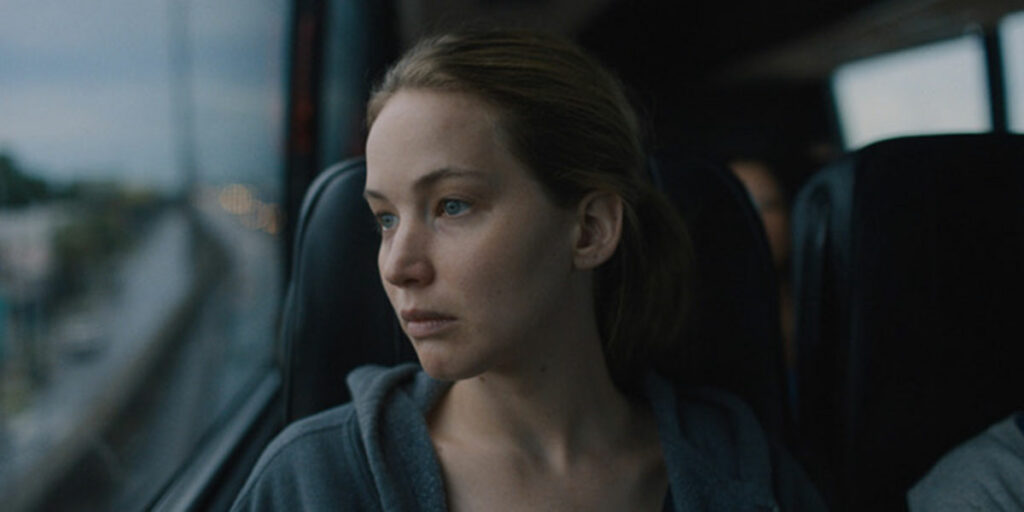 Jennifer Lawrence's comeback started last year with Adam McKay's Don't Look Up, which was utterly intolerable, but her performance was still pretty good, even if it was drowned by a lousy script. Her next stop is in Lila Neugebauer's Causeway (formerly Red, White, and Water). It centers around a US soldier who has suffered a traumatic brain injury while fighting in Afghanistan and the struggles that arise once she gets home. While this might be a vehicle for another outstanding Lawrence performance, what interests me the most about this feature is that one of the writers attached is Ottessa Moshfegh, the writer of the brilliant novel "My Year of Rest and Relaxation". I'm curious to see how her writing style fits with this sort of narrative and if Mosfegh could write another award-worthy role for the previous Oscar winner. (H.A.G.)
---
DECISION TO LEAVE (헤어질 결심)

SPECIAL PRESENTATIONS
Director: Park Chan-Wook
Writers: Chung Seo-kyung & Park Chan-wook
Country: South Korea
Decision to Leave is Park Chan-Wook's first film since 2016's The Handmaiden (his best feature to date), not counting the TV series The Little Drummer Girl. It's always exciting when he has a new film, as we don't know what to expect. One aspect that we can always count on in his features is the multiple layers and scattered symbolism in every frame of his features, which might have probably been one of the reasons he won the Best Director award at this year's Cannes Film Festival. If we consider the Cannes reviews, the detective mystery turned romance story that is Decision to Leave might be one of Chan-Wook's best films to date. (H.A.G.)
---
EMPIRE OF LIGHT

SPECIAL PRESENTATIONS
Writer & director: Sam Mendes
Countries: USA, UK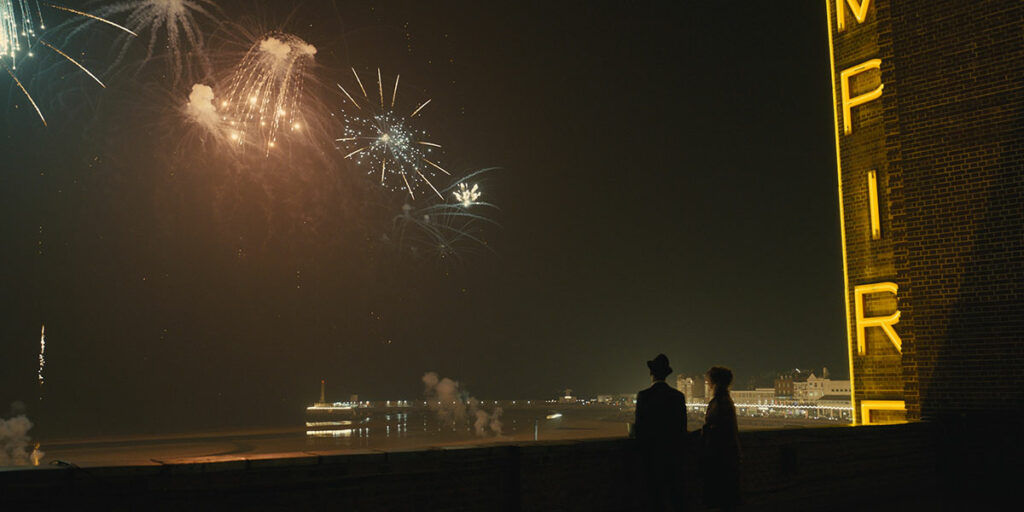 Director Sam Mendes and cinematographer Roger Deakins combined their talents to make one of the greatest films of the 2010s, 1917. Now, that dream duo reassembles for Empire of Light, a love story starring Olivia Colman and Michael Ward, set in and around an old cinema in 1980s Southern England. With these creative forces behind and in front of the camera, a film seemingly about the magic of cinema should be perfect for generating its own movie magic. Hopefully that promise comes through. (J.T.)
---
GLASS ONION: A KNIVES OUT MYSTERY

SPECIAL PRESENTATIONS
Writer & director: Rian Johnson
Country: USA
Read also: Knives Out (Review): Whodunnit Subverts Expectations
Rian Johnson follows up his 2019 hit Knives Out with a new mystery for detective Benoit Blanc (Daniel Craig). Taking place in Greece this time, the film boasts another all-star cast including Edward Norton, Janelle Monáe, Kathryn Hahn, Leslie Odom Jr., Madelyn Cline, Jessica Henwick, Kate Hudson, and Dave Bautista. Knives Out is one of the best films of 2019, and Johnson is one of the most exciting directors working today, so Glass Onion is likely the most anticipated film at TIFF for many people. It's hard to guess how he'll be able to turn the whodunit genre on its head for a second time, but if he's taking this task on at all, there's hope that he's got something great up his sleeve. (J.T.)
---
GODLAND

CONTEMPORARY WORLD CINEMA
Writer & director: Hlynur Pálmason
Countries: Denmark, Iceland, France, Sweden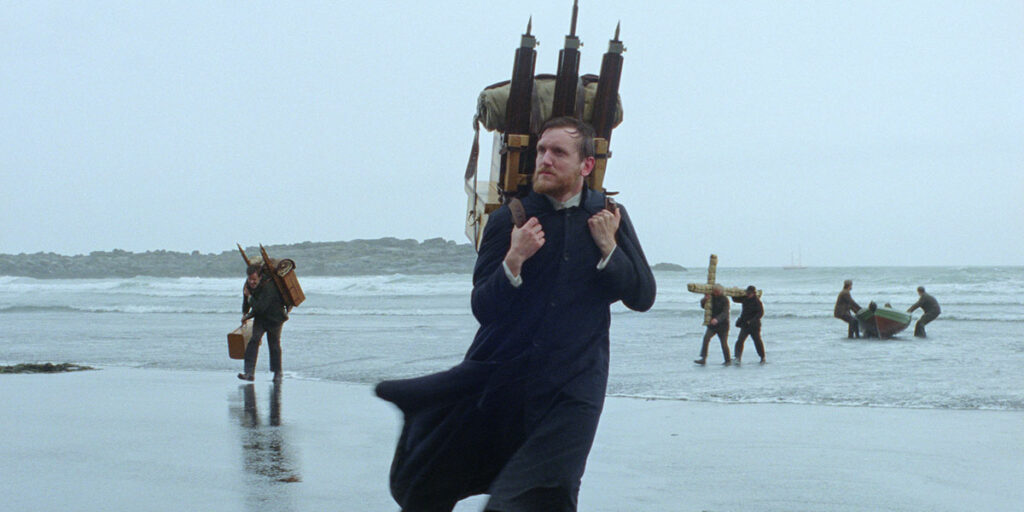 There are plenty of fascinating films in the festival's Contemporary World Cinema selection, but one of them has my utmost attention: Hlynur Pálmason's latest feature, Godland. Why? Because his previous works have some similarities with those of great filmmakers like Werner Herzog, Carlos Reygadas, and Carl Theodor Dreyer, all of them are great company. Although he isn't quite well known in the United States, Pálmason is turning into one of the best foreign acts in the independent market, thanks to his poetic yet austere and occasionally muscular directorial vision. He is a director slowly working his way into creating his masterwork. Will Godland finally be it? We'll wait and see with high anticipation, as the breadth of this work has admiringly impressed me in the past. (H.A.G.)
---
THE GREATEST BEER RUN EVER

GALA PRESENTATIONS
Director: Peter Farrelly
Writers: Peter Farrelly, Brian Currie, Pete Jones
Country: USA
Peter Farrelly reinvented his career as a director with the 2018 Best Picture winner Green Book. Now, he returns with The Greatest Beer Run Ever, based on the book of the same name by Joanna Molloy and John "Chickie" Donohue. Zac Efron and Russell Crowe star in the story of a merchant seaman in 1967, who accepts a bet to deliver a case of beer from New York to his army friends fighting in Vietnam. Despite the potentially heavy subject matter that could come from any involvement with the Vietnam War, The Greatest Beer Run Ever is promoting itself as a more zany, comedic adventure. Though considering Green Book mixed in plenty of genuine human emotion alongside its humor, it's possible Farrelly could do the same thing again here.(J.T.)
---
MOONAGE DAYDREAM

SPECIAL PRESENTATIONS
Writer and director: Brett Morgen
Country: USA
Moonage Daydream, its title is taken from the song of the same name, is the first David Bowie-centered project that has the official stamp by its estate, so that means that the documentarian at the helm, in this case, Brett Morgen (Cobain: Montage of Heck, 2015), will be able to use archive footage, unseen interviews and performances, narrations, and photographs. In the past, Morgen has offered plenty of insight on the subjects his projects center on, treating them with respect and showcasing what made them great via stylish visual aesthetics. And since he has a far more personal connection with the Bowie material, I think we will see something far more fascinating than ever before. I love David Bowie; he's one of my favorite artists of all time, each year loving it more and more, so you can say I'm psyched that at last, somebody got the opportunity to make a film/documentary that would match his persona and class. (H.A.G.)
---
ONE FINE MORNING (UN BEAU MATIN)

SPECIAL PRESENTATIONS
Writer and director: Mia Hansen-Løve
Country: France
Full Review: One Fine Morning (Cannes Review): Finding Unexpected Love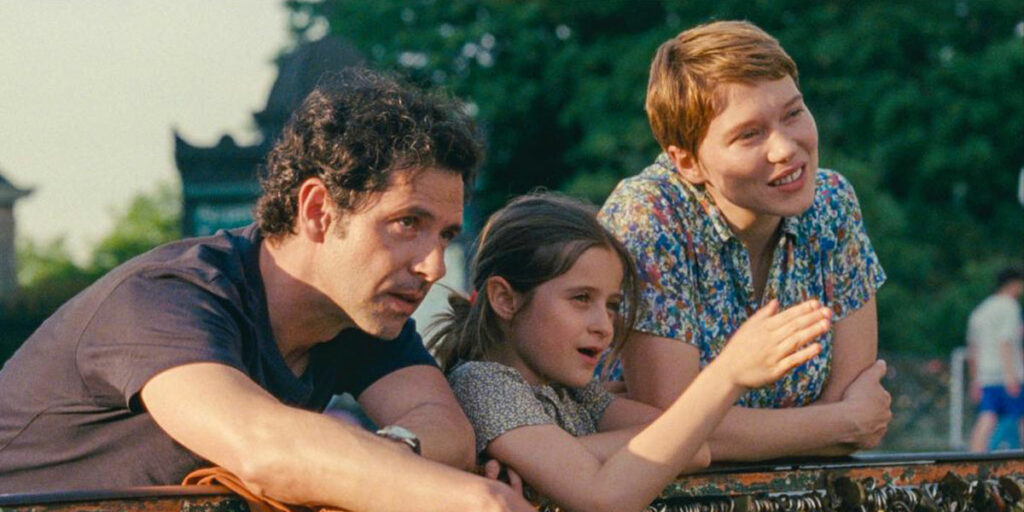 There are some filmmakers you tend to love more and more as you grow up because of your life experiences and understanding of the world. For me, that happened with Mia Hansen-Løve. The way she delicately curates her films with personal touches via different philosophies on love, aging, and passion that don't dwell on the dramatic archetypes (melodrama and sappiness). Last year, Hansen-Løve presented the richly metatextual Bergman Island, which was one of my favorite films of the year. And now she's back to expand her beautiful repertoire into a stronger stature with yet another feature titled One Fine Morning. With a far more personal story and the magnetic presence of Léa Seydoux, this has the potential to be a beautiful and humanistic picture that contains a melancholic hew, which fits right into her forte. (H.A.G.)
---
PACIFICTION

WAVELENGTHS
Director: Albert Serra
Writers: Albert Serra & Baptiste Pinteaux
Countries: France, Spain, Germany, Portugal
The Wavelengths section at the Toronto International Film Festival has daring, visionary, and autonomous voices; this year, they have a few surprises. One of my most anticipated ones is the latest feature from Catalan filmmaker Albert Serra, Pacifiction. Serra uses his fascination with classiness and refinement to test the audience by detangling reality from the known history of the esteemed figures from the past centuries (Louis XIV, Casanova) at the center of his features. However, with Pacifiction, Serra ditches the 17th century to craft a story set in modern times, but still using the elements of his previous works – power, corruption, royalty, and decadence. What fascinates me about his movies, although they might be polarizing to many, is the self-stylized poshness amidst minimalism in his films. It is a strange combination that works very well, so I want to see how that style fits into a modern narrative. (H.A.G.)
---
PEARL

MIDNIGHT MADNESS
Director: Ti West
Writers: Ti West & Mia Goth
Country: USA
It's been a big year for director Ti West. Less than a year after his bloody slasher X premiered at South by Southwest, a prequel to the film will be shown at TIFF. Pearl is set decades before the events of X, with Mia Goth returning to play the titular Pearl, one of the original film's villains. We'll see her as a starry-eyed farm girl with a short fuse and some deadly ambition that will supposedly bring to light what turned her into the psychopath we know her as. X is a great, old-fashioned slasher with a solid modern touch in its themes of generational jealousy, which should carry over very nicely to this prequel. (J.T.)
---
THE SON

GALA PRESENTATIONS
Writer & Director: Florian Zeller
Country: UK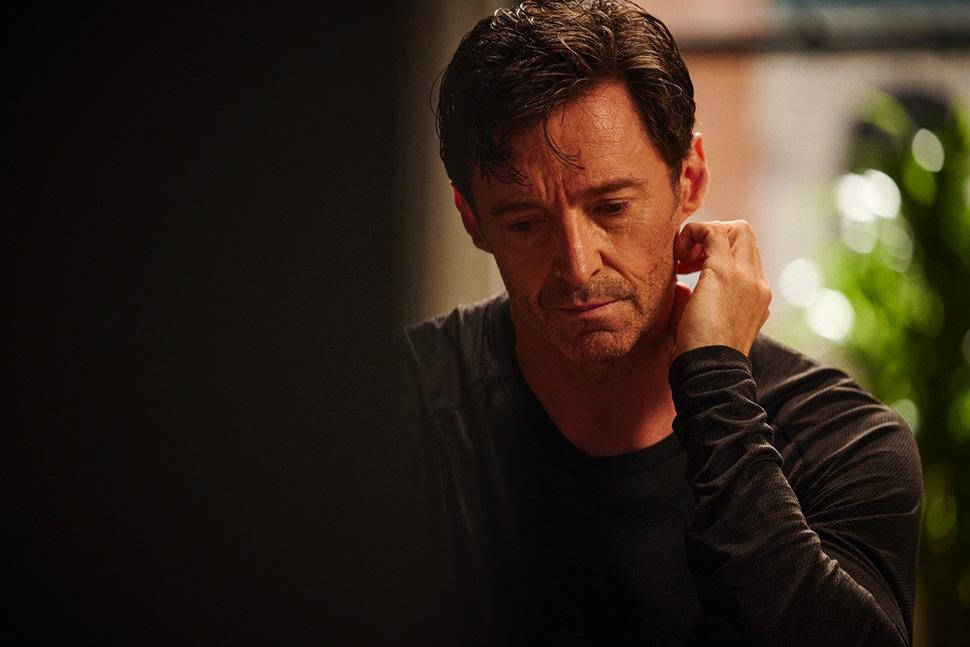 After directing the award-winning 2020 film The Father, Florian Zeller is adapting another entry in the same trilogy of his own plays that The Father is part of. The Son stars Hugh Jackman, Laura Dern, and Anthony Hopkins, and is about a man whose life is thrown into disarray when his ex-wife shows up with their teenage son, Nicholas, who must be supported while in the throes of a mental health crisis. Considering how Zeller translated The Father to film with such a disorienting and discomforting portrayal of dementia, there's no telling how he'll take on other troubles of the mind, particularly those in a far younger character. (J.T.)
---
V/H/S/99

MIDNIGHT MADNESS
Directors: Maggie Levin, Johannes Roberts, Tyler MacIntyre, Flying Lotus, Joseph Winter, Vanessa Winter
Country: USA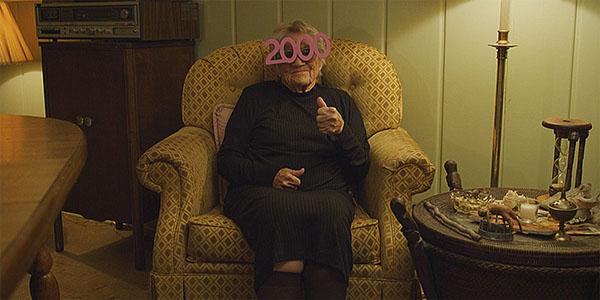 Found footage has proven capable of being one of the most effective subgenres of horror, and while the V/H/S anthology franchise may not have the highest prestige across its multiple entries, it's conceptually the perfect way to present a variety of smaller stories in as minimalist a style as you can get. With its newest entry V/H/S/99 being set in 1999, and with it promising to contain the "most innovative mixtape" of found footage stories yet, it'll be exciting to go in and see if this franchise can find new ways to get a ton of big scares with relatively very little. (J.T.)
---
WEIRD: THE AL YANKOVIC STORY

MIDNIGHT MADNESS
Director: Eric Appel
Writers: Eric Appel & Al Yankovic
Country: USA
Daniel Radcliffe was not at all the expected casting choice to play "Weird Al" Yankovic, but in the best case scenario for Weird: The Al Yankovic Story, that decision will either be surprisingly perfect or part of a great intentional joke that lands for how not perfect it is. Either way, Weird Al's comedy music has delighted millions for decades, and Radcliffe has come into his own as a great actor post-Harry Potter, so it's exciting to see what director Eric Appel will do with a biopic on the singer's life. Especially if the format takes advantage of the comedic nature of Yankovic, which would help the film stand out against other biopics. (J.T.)
---
THE WHALE

SPECIAL PRESENTATIONS
Director: Darren Aronofsky
Writer: Samuel D. Hunter
Country: USA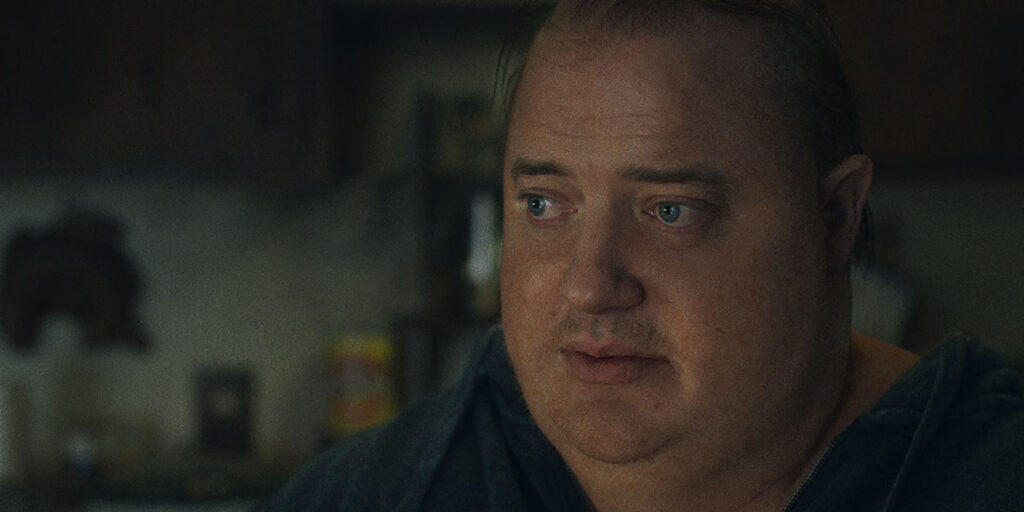 Brendan Fraser has had a bit of a comeback in recent years, which may be cemented in Darren Aronofsky's The Whale. Adapted from the stage play by Samuel D. Hunter, Fraser plays a reclusive English professor struggling with severe obesity who attempts to reconnect with his estranged teenage daughter, in a story about personal relationships, self-acceptance, and redemption. It would be cool to see an actor once thought to be a relic of the past come back into the limelight, and anything directed by Aronofsky, who's made some incredible films of all time like Requiem for a Dream and the highly controversial mother!, is a must-see. (J.T.)
---
THE WOMAN KING

GALA PRESENTATIONS
Director: Gina Prince-Bythewood
Writer: Dana Stevens
Country: USA
Viola Davis leads the story of an all-female military regiment charged with protecting the embattled African Kingdom of Dahomey, based on true events in the 1800s . The Woman King, particularly from its trailer, appears to feature gorgeous cinematography, compelling performances, and an epic, adrenaline-fueled tale of empowerment, specifically for a demographic we hardly see in these kinds of powerful roles. Here's hoping the film brings both the action and the drama that a story like this deserves. (J.T.)
---
WOMEN TALKING

SPECIAL PRESENTATIONS
Writer and director: Sarah Polley
Country: France
Canadian filmmaker Sarah Polley arrived on the scene by crafting her directorial debut, Away From Her – a beautiful yet heartbreaking film about the wandering minds caused by the effects of Alzheimer's disease. This is a tale told quite a few times before, more recently by Gaspar Noé and Florian Zeller, but this one has a more profound sense of delicacy than those other two. She followed it up with a brilliant and deeply personal documentary about some secrets that are related to her mother in Stories We Tell. A decade has passed since she last graced the screen with her directorial presence, but now Polley is back, hopefully, better than ever.
Her highly anticipated follow-up, Women Talking, is one of the many adaptations screening at this year's TIFF. Of course, we already know the strengths of her filmography, which is the delicate tenure of her portrayal of family and love. Still, since she has been away for such a long time, it makes me eager to see what Sarah Polley has in store, especially directing a mega cast of some of the best actors working today (Jessie Buckley, Rooney Mara, Ben Whishaw, Frances McDormand, etc) – if her directorial vision has reached a new height if her work has polished unlike ever before. (H.A.G.)
---
THE WONDER

SPECIAL PRESENTATIONS
Director: Sebastián Lelio
Writers: Emma Donoghue, Sebastián Lelio, Alice Birch
Countries: United Kingdom, Ireland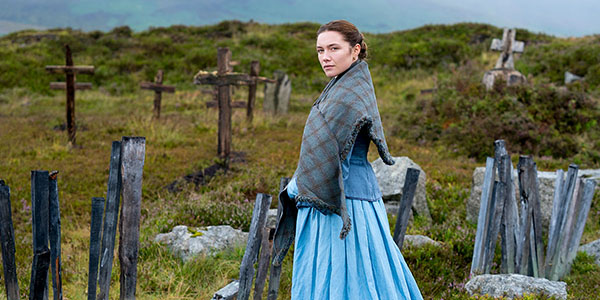 Sebastián Lelio is a fascinating filmmaker who grows with each feature he crafts. Although his last film wasn't up to par with the rest of his catalog (the English-language remake of his own movie, Gloria), there were still glimpses of a clear directorial vision. I don't know what exactly attracts me to his pictures, but I know he has a special gift – one that has been kept on hold during these last four years. Now, Lelio is back with an adaptation of Emma Donoghue's novel, The Wonder. So why does this film crack my most anticipated list? Not only is the director great, but the crew, both in front (Florence Pugh, Tom Burke, Niamh Algar) and behind the camera (Ari Wegner, Odile Dicks-Mireaux, Alice Birch), are equally talented. In addition, the story at hand will have Lelio switching from usual narratives of romantic dramas to a genre in which he hasn't dwelled before, mystery – which could force him to treat it as a sort of ghost story, an element I love if done properly. (H.A.G.)
---
10 MORE FILMS TO WATCH AT TIFF 2022:
---
The 47th Toronto Film Festival Film Festival will take place on September 8 – 18, 2022. Discover the official festival schedule and follow us on our socials for festival updates.