Found Footage: 10 Great Films for The Underrated Subgenre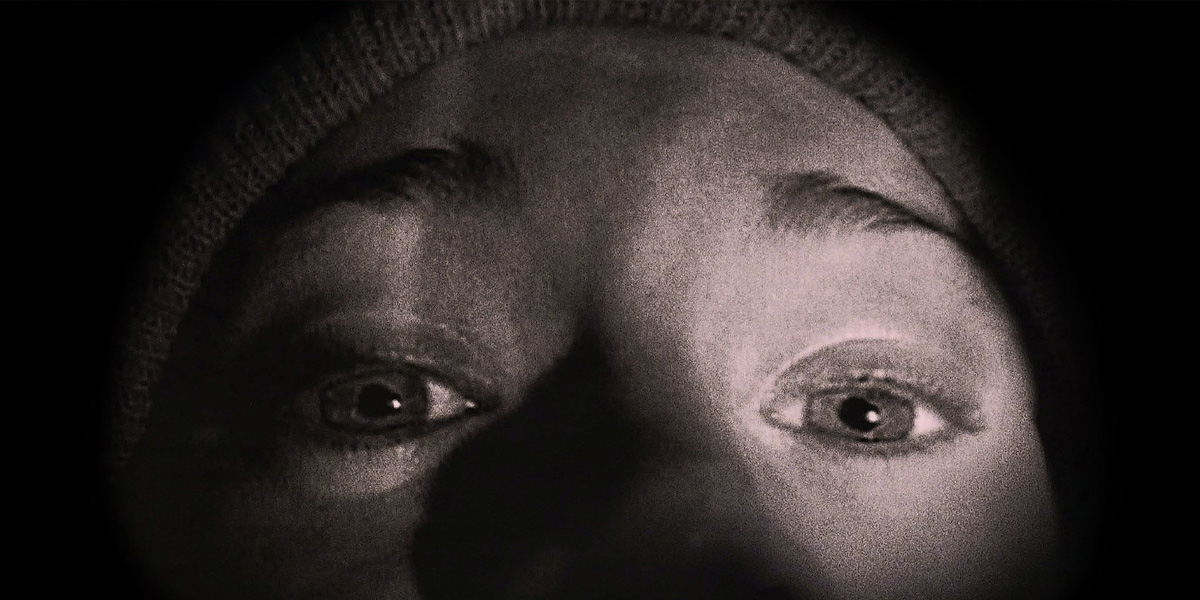 Jack Nicholson in The Shining (Warner Bros. Pictures)
Here are 10 great films to familiarise yourself with found footage, to celebrate the resurgence of the subgenre with Paranormal Activity: Next of Kin and VHS 94.
I've always been a huge defender of the found footage subgenre. For all the problematic and less than stellar titles to be churned out of the formula, there's been quite a large number of highly original and powerful films released over the years that have cemented a legacy in a sea of mediocrity. There's something truly powerful about how found footage can truly blur the line between fiction and reality while also offering a way for filmmakers to flex their creative muscles with a minimal budget. In this list are 10 great films that offer a diverse intro to the found footage subgenre and might even introduce you to an underrated gem waiting to become your next all time favourite.
---
1. GHOSTWATCH
(1992)
Director: Lesley Manning
Writer: Stephen Volk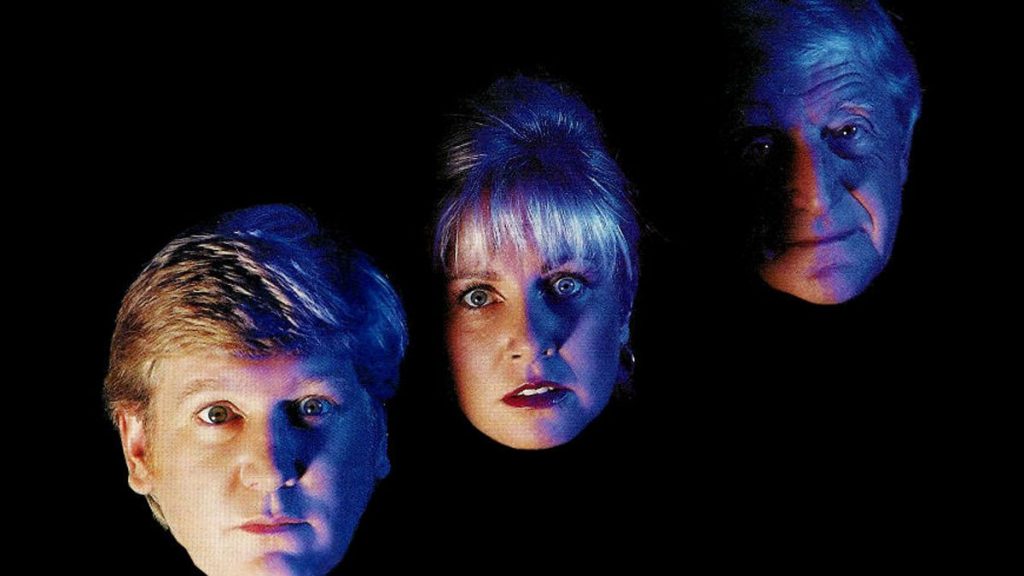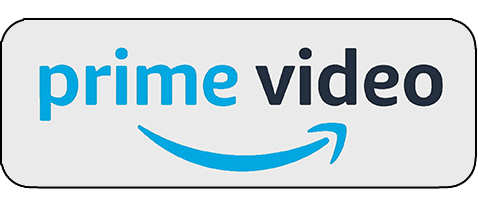 Seven years before three filmmakers in Burkittsville swept the horror genre, the BBC on Halloween 1992 released a pseudo documentary horror film that promised to answer the question of whether or not ghosts really exist. From the first frame, Ghostwatch sets out to be as authentic as possible by including many of the BBC's actual programming presenters in on the act. The film was believable enough to cause a controversy, with many people complaining to the network for the disturbing content and even claims of the film causing PTSD in young children (a first for any form of media to be documented). The film itself is certainly dated in some spots, due to the 90s fashion and cheesy tone, but it still packs a frightening punch thanks to some terrific sequences that showcase how sometimes not showing a thing is enough to cause many sleepless nights.
---
2. THE BLAIR WITCH PROJECT
(1999)
Writers and directors: Daniel Myrick & Eduardo Sánchez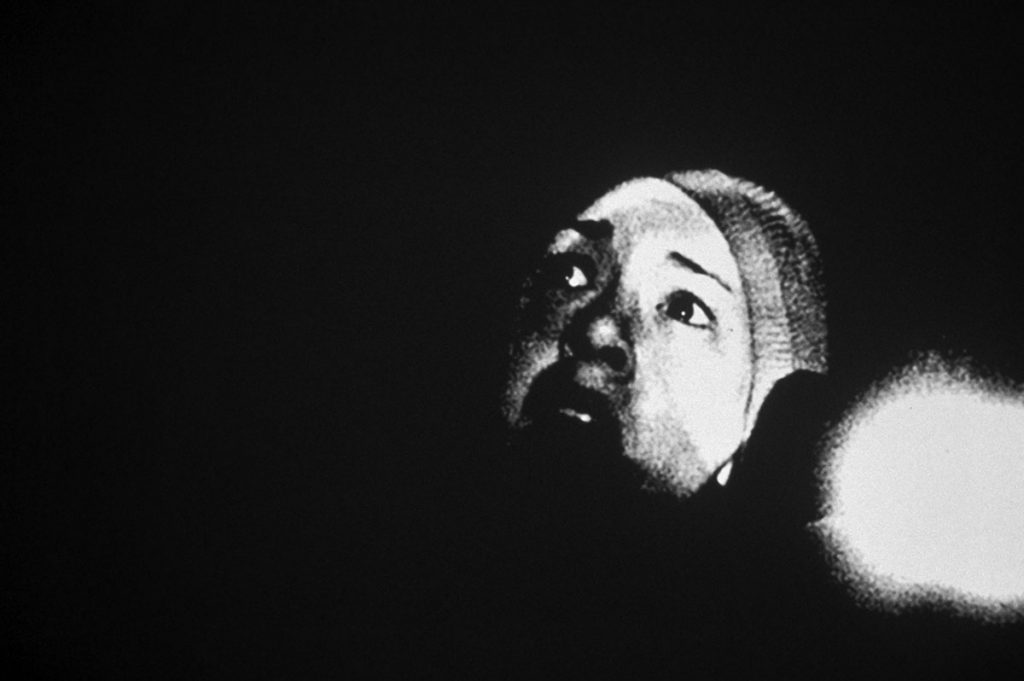 The end result of a massive viral marketing campaign that set out to make this film into a real life phenomenon as well as taking advantage of the rising power of the internet. The Blair Witch Project's simplicity and shoestring budget forced the writers and even the actors to think creatively with how to showcase their scares. What makes the film work so well even to this day is just how deep you are brought into the lives of the central trio of characters. The scares in the film invoke genuine reactions from the cast and make the whole haunting ride feel all the more real. Does the film depict the actual final moments of three people lost in the woods? Not really, but you might believe it does for a little bit.
---
3. EXHIBIT A
(2007)
Director: Dom Rotheroe
Writers: Dom Rotheroe & Darren Bender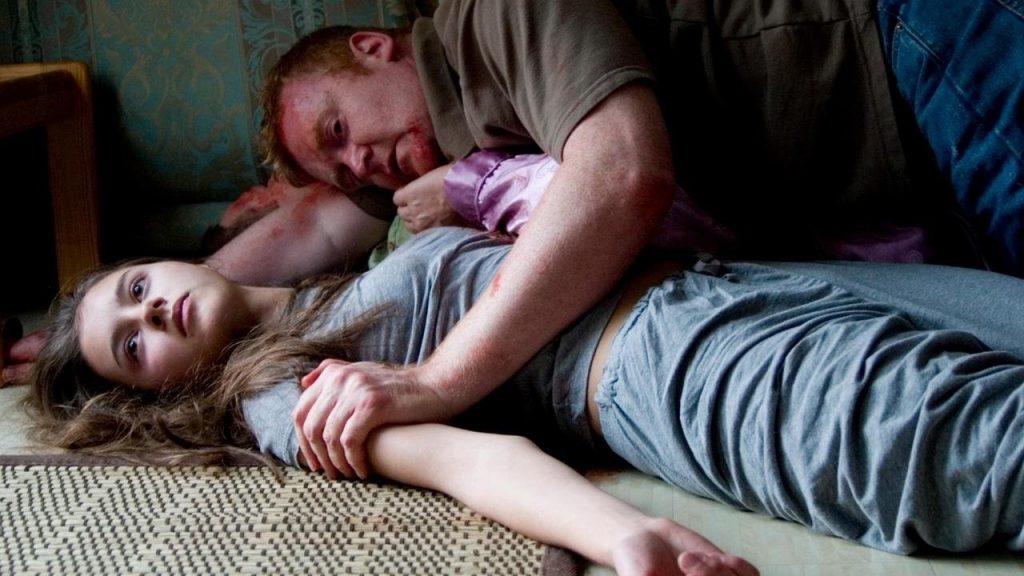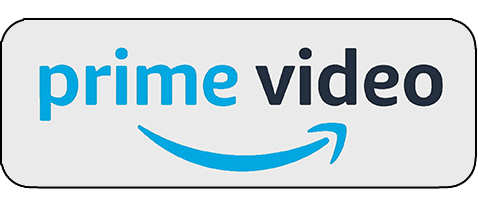 Considering how many avenues you can take found footage narratively, the subgenre often finds itself sticking to familiar territory with groups of people fighting against a sinister threat. Exhibit A goes in a much more different direction. A family is fighting against mounting pressure with bills and other financial problems. We see the downward spiral they take together through the lens of the daughter who films every moment. For all the uniqueness it shows in its execution, Exhibit A still has a sprinkling of horror in the story, except it's not the usual supernatural threat we become used to. It's something real and perhaps even relatable. A found footage film that feels like it came from a British social drama director like Shane Meadows or Ken Loach is a tricky concept to execute, but Exhibit A is unforgettable and certainly one of the most underrated and underseen films out there.
---
4. CLOVERFIELD
(2008)
Director: Matt Reeves
Writer: Drew Goddard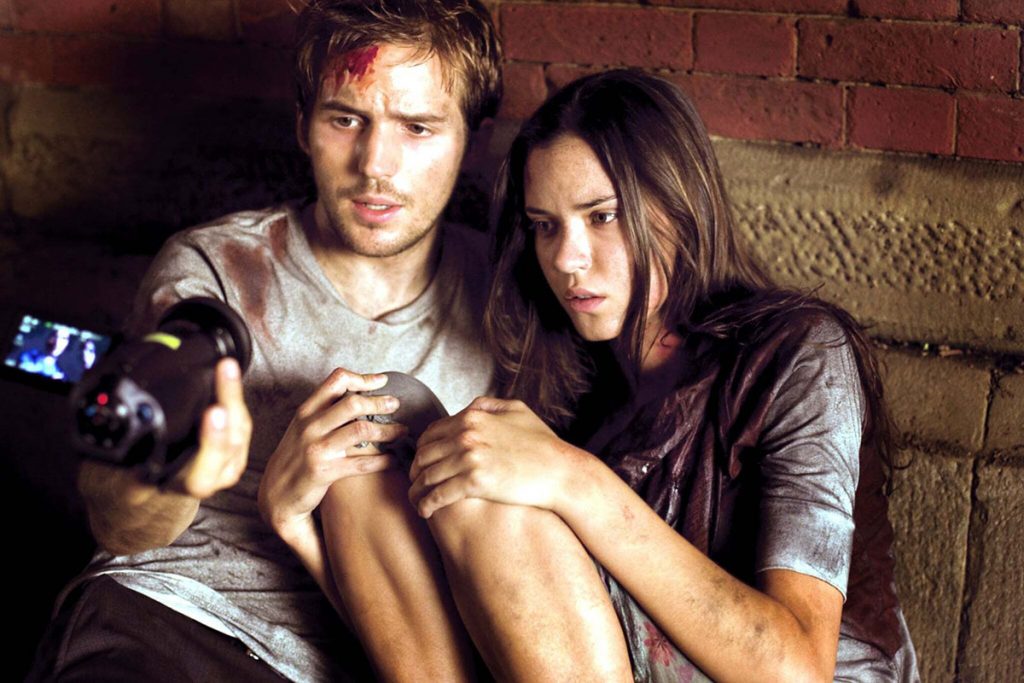 If The Blair Witch Project used the rising power of the internet to its advantage for its marketing, Cloverfield took the same approach with social media. In 2007, a mysterious trailer for the film played before Michael Bay's Transformers and, from there, a game began. Myspace profiles, mysterious websites and hidden messages galore helped turn Cloverfield into a multimedia experience with the film acting more as a piece of a hugely interesting puzzle you could invest in. As strong as the marketing for the film was, there's still a fantastic experience to be had when viewed as a singular piece of cinema. Cloverfield tells a monster story from the lowest level by focusing on a single group of survivors daring to escape, making for a tense and unbelievably impressive thrillride. Before the rise of the monsterverse at WB, this was the western Godzilla/Kaiju movie we were waiting for.
---
5. LAKE MUNGO
(2008)
Writer & Director: Joel Anderson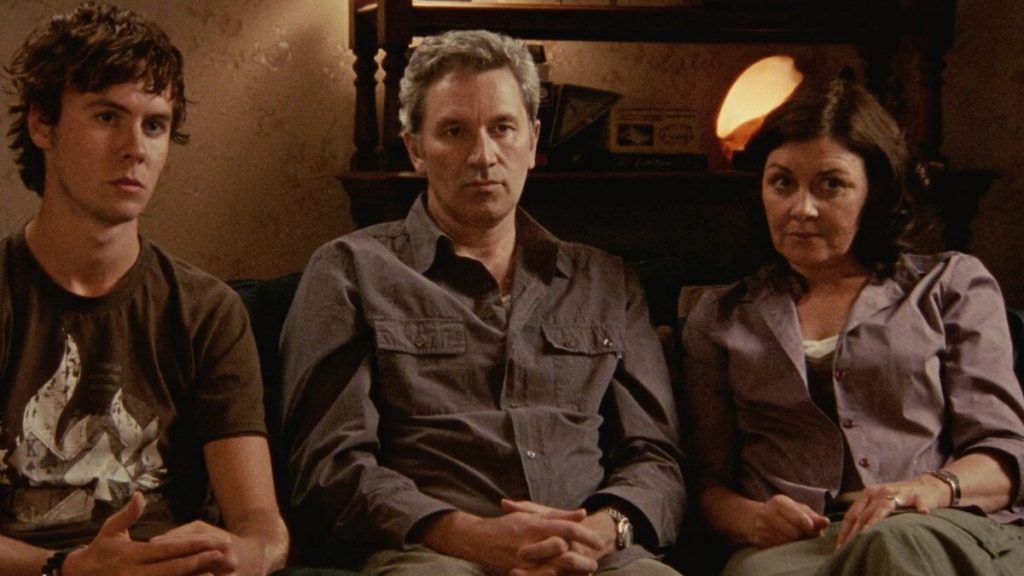 Lake Mungo is a mockumentary that follows a family after the death of their daughter. The family begins to experience strange events and opens the door to a mystery where there was more than meets the eye when it came to their daughter's life. What makes Lake Mungo work is the commitment to authenticity. The central cast were all unknown actors or first timers and the film maintained an improv heavy feel to the scenes to make the documentary scenes feel all the more realistic by having the director act as an interviewer in some scenes. Besides one absolutely frightening scene, Lake Mungo won't make you jump out of your seat, but it does a terrific job at getting right into your head and manages to send consistent chills right through your spine. It's a story that's both terrifying and heartbreaking, and it's guaranteed to linger with you for a long time.
---
6. PARANORMAL ACTIVITY
(2009)
Writer & Director: Oren Peli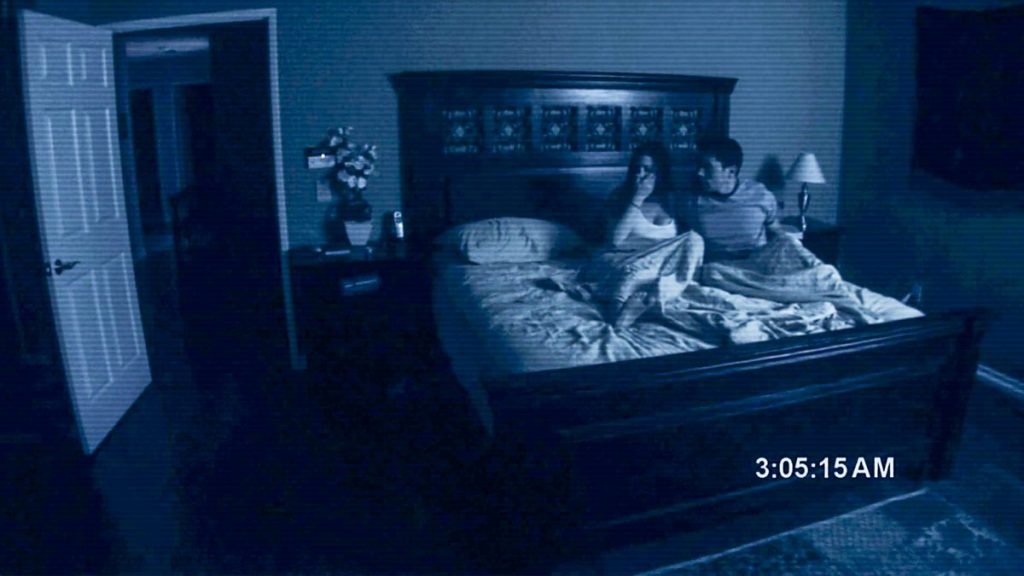 A dive into found footage cinema is going to feel incomplete without mentioning Paranormal Activity. Filmed and shown at festivals in 2007 but not released until 2009, the film experienced two years of anticipation and made millions on a budget of around less than $500,000. The story is a pretty simple one: a couple believe they are being haunted by a supernatural presence and set up cameras in their house to track it down and figure out some answers. Of course, the success of that first film spawned a whole franchise with new yearly installments, and, while those were not quite as well received as the first, a fanbase and legacy was created. Paramount still sees value to the series even to this day, with a new entry having recently been released on the new Paramount+ streaming service.
---
7. THE BORDERLANDS
(2013)
Writer & Director: Elliot Goldner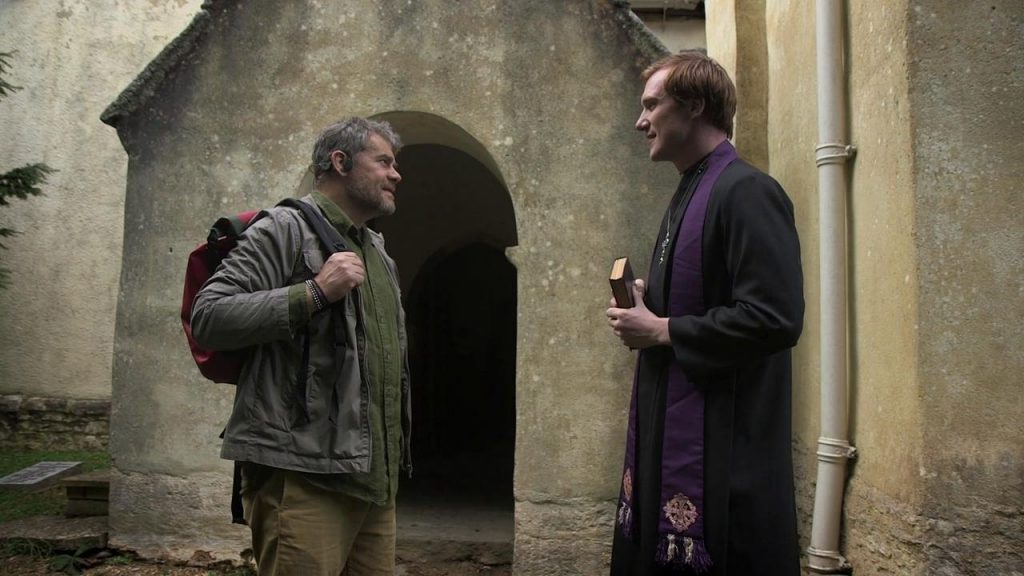 As someone from the UK, I find that British horror films have a tendency to hit a little harder than films from other countries. The Borderlands (or Final Prayer, as it's called in the US) tells the story of two investigators who, by permission of the Vatican, investigate potential "miracles of God". They're sent to an old church in the British countryside and quickly discover that something far more sinister than they expected might be going on. The film is admittedly a slow burn, but it all builds up to an ending that's quite frankly one of the most frightening I've ever personally viewed. Religious horror is always a fascinating subgenre to explore and, when you blend that with found footage, it creates something truly special. Special credit also has to go to Robin Hill and Gordon Kennedy, who are endlessly watchable as the two leads. Watching these two actors as they banter with each other and work together is a delight.
---
8. THE TAKING OF DEBORAH LOGAN
(2014)
Director: Adam Robitel
Writers: Adam Robitel & Gavin Heffernan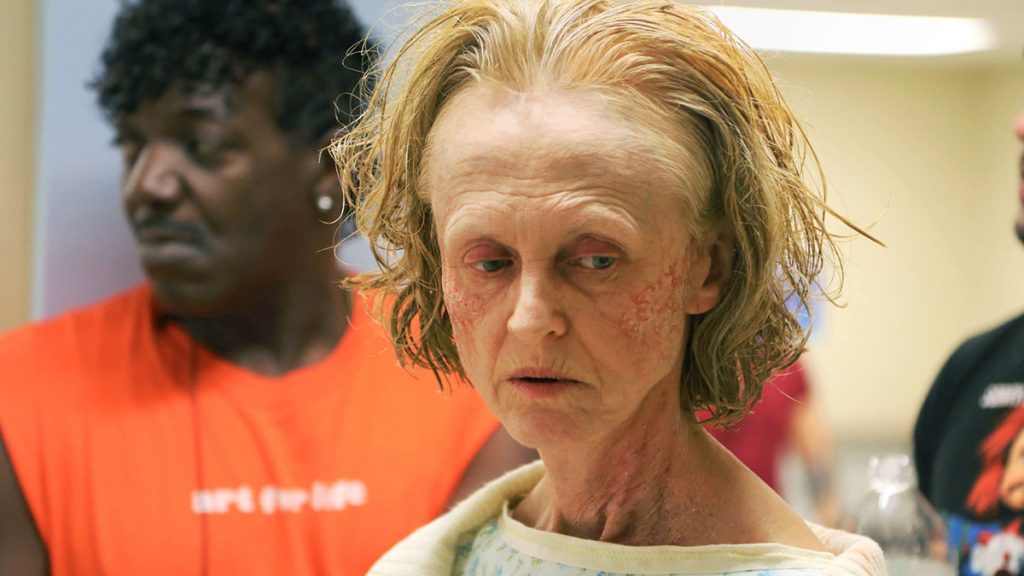 Tackling a subject like Alzheimer's in horror is a tricky one. It's a genre that's taken to its extremes and, when you try to handle a subject with certain care, it's likely to be a challenge. The Taking of Deborah Logan follows a crew who are working on a film about the titular character suffering from Alzheimer's, and her daughter/caregiver struggling to cope. However, they begin to realise that Deborah's illness is something far worse than they could have possibly ever imagined. The depiction of Alzheimer's is surprisingly thoughtful thanks to Jill Larson's fantastic performance, and, as the film goes down the inevitable spooky path, it never loses sight of the real horror that forms around its first two acts. Found footage can be a subgenre where the lines between reality and fiction blur, and this is a film that uses that grey area to its advantage.
---
9. UNFRIENDED
(2014)
Director: Levan Gabriadze
Writer: Nelson Greaves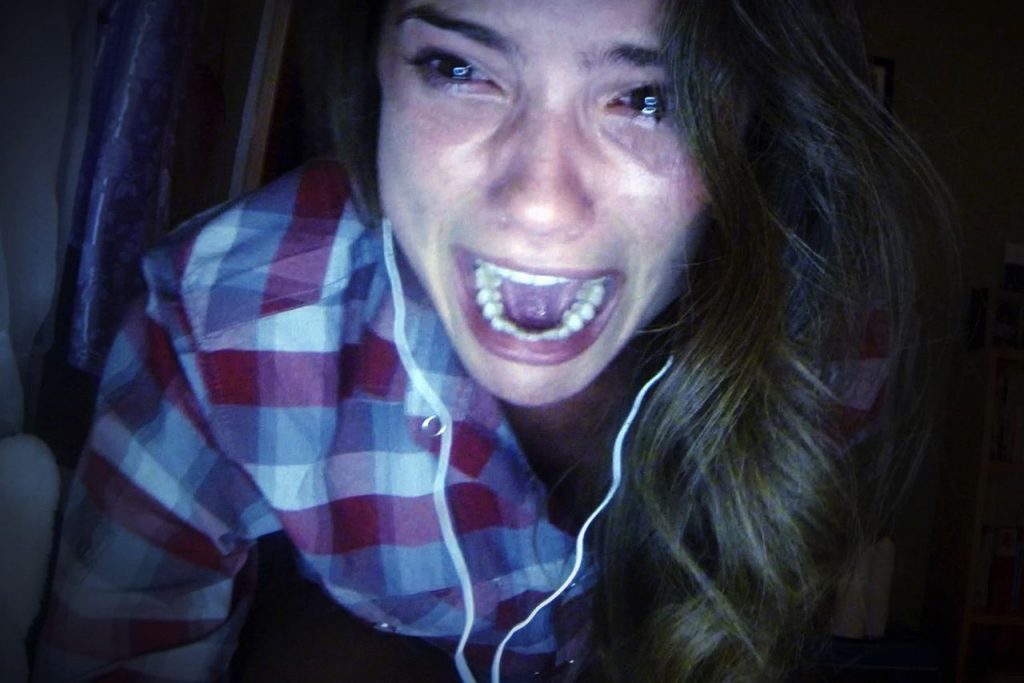 While found footage has decreased in popularity over time, a recent trend we've seen is the rise of the "Screenlife" film. These are films that tell their stories on either one screen or multiple screens, such as laptops, tablets and mobile phones. Whether or not these are found footage is debatable, but one of the strongest arguments for it is found in this 2014 film that kicked off screenlife in the mainstream. The film follows a group of six friends on a Skype call who, one night, find themselves trapped in a call with a strange entity that's taking the form of a classmate who killed themselves a year prior. Unfriended is admittedly goofy in spots, but there's something horrifically fun about watching the chaos of the film unfold. The authenticity of the film, brought by the use of actual web applications and search engines, is a small touch, but one that really helps the film feel like more than just a silly horror film about the evils of the internet. Special mentions are due as well to the "Never Have I Ever" sequence, which left me on the edge of my seat.
---
10. HOST
(2020)
Director: Rob Savage
Writers: Gemma Hurley, Jed Shepherd & Rob Savage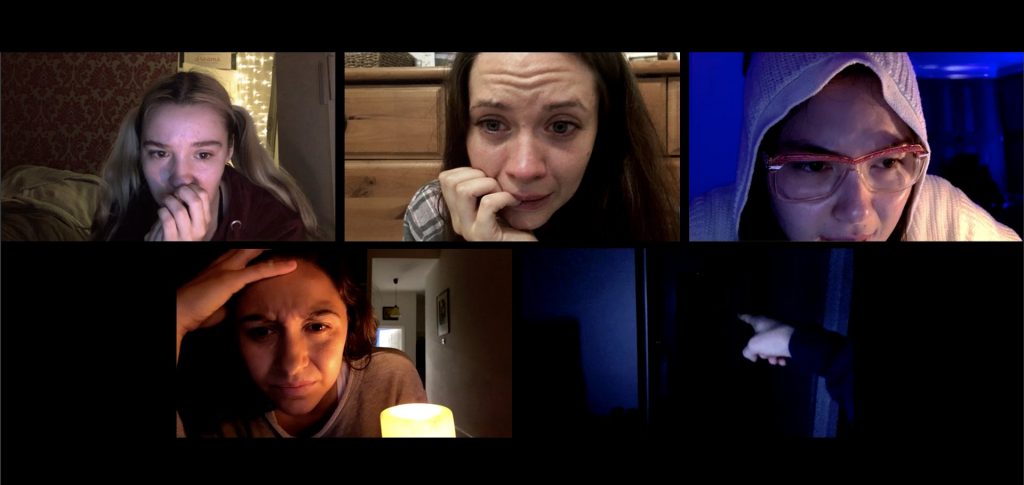 When the COVID-19 lockdown hit in March 2020, the world was at a standstill and films were in a struggle due to the closure of theatres and delays in production. Things were doom and gloom for a long time, but in that moment of global pause, three filmmakers got together and used this standstill to their advantage. Host follows a group of friends on Zoom who hire a medium to conduct a seance. Of course, what starts off as a fun night quickly becomes their worst nightmare as evil spirits come into contact with them. Clocking in at 56 minutes, the film wastes no time to get going. You're introduced to the friends and their dynamics, but, once you get to the seance, the film takes you on an absolutely terrifying thrill ride that's bound to have you covering your eyes in some spots. It's a beautiful piece of creative horror that represents the beauty of this subgenre. It's small and cheap, but oozing with passion.