TIFF 2020: 20 Films to Watch
Benjamin Voisin and Félix Lefebvre in Summer of 85 (Courtesy of TIFF)
From Regina King and Viggo Mortensen's directorial debuts to Chloé Zhao and Spike Lee's new dramas, here are 20 great films to watch at TIFF 2020.
---
On 8th July, the Venice, Toronto, New York and Telluride Film Festival released a joint statement explaining that, this year, they would "move away from competing" and "commit instead to collaboration". The announcement came as a welcome surprise, especially after the cancellation of other major festivals, such as Cannes, earlier this year, due to the ongoing pandemic. One month later, we now know that the Telluride Film Festival, initially scheduled to take place on September 3-7, 2020, is not going to happen anymore. Three festivals remains, and, since the 58th New York Film Festival is still nearly two months away, everyone's attention is on TIFF and Venice, especially since the two festivals have just announced their very exciting line-ups.
Running on September 10-19, 2020, the 45th edition of the Toronto International Film Festival looks very promising indeed, with a lineup of 50 films that include highly anticipated releases (Ammonite, Nomadland), exciting directorial debuts (Halle Berry, Regina King, Suzanne Lindon and Viggo Mortensen's, among others) and gorgeous new releases by acclaimed directors of the likes of Spike Lee, Frederick Wiseman, Chloé Zhao, Miwa Niskikawa and François Ozon.
TIFF 2020 will take place both online and with physical screenings and drive-ins, with virtual red carpets, press conferences, Q&As and industry talks that will still enable the Toronto International Film Festival to mantain its traditional role not only as a glamorous event and as a marketplace for the industry, but also as an important stepping stone for upcoming films.
Here are twenty great films to watch at TIFF 2020.
---

AMMONITE
FRANCIS LEE
Programme: Gala Presentation
Genre: Romance
Cast: Kate Winslet, Saoirse Ronan, Fiona Shaw
Countries: U.K., Australia, U.S.A.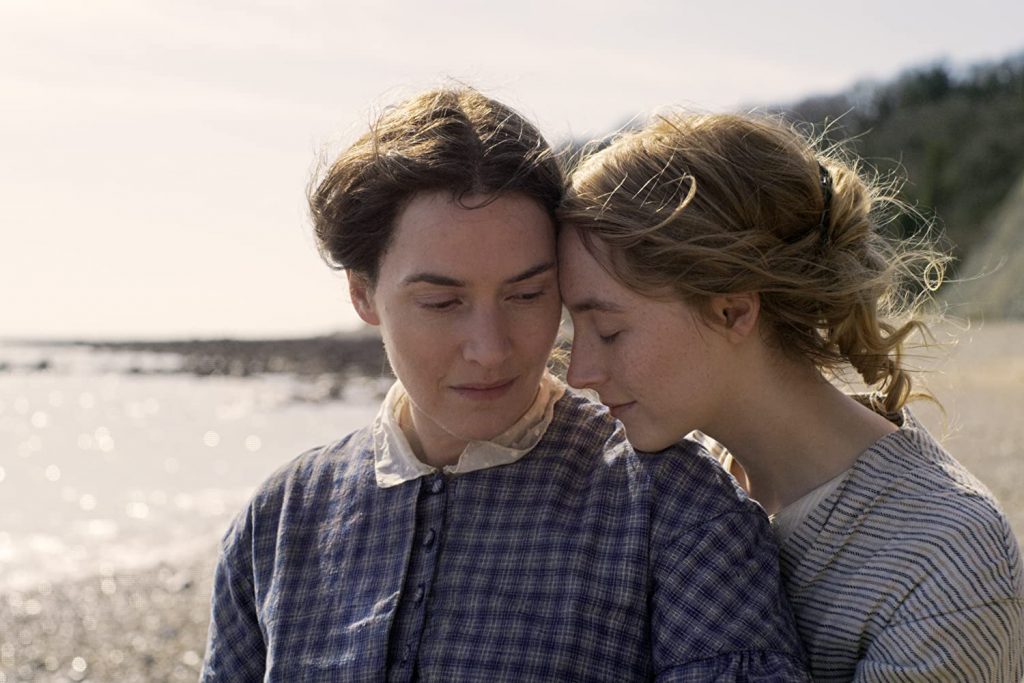 Originally selected for Cannes 2020, Ammonite is set in the 1840s, and stars Kate Winslet as Mary Anning, an acclaimed self-taught palaeontologist who works alone on the wild Southern English coastline of Lyme Regis. Her days of important discoveries long gone, she now supports herself and her widowed mother by selling common fossils to tourists. Roderick Murchison (James McArdle) is one of these tourists, and it is when he entrusts Mary with the care of his young wife Charlotte (Saoirse Ronan), who is recuperating from a personal tragedy, that these two women from very different worlds discover they can each offer what the other has been searching for. A passionate and all-consuming love affair begins between Mary and Charlotte, which will change their lives forever.
Directed by Francis Lee (God's Own Country) and produced by Oscar and BAFTA nominee Fodhla Cronin-O'Reilly (Lady Macbeth, Head Over Heels), Ammonite appears to have been tailor-made for Ronan (Brooklyn) and Winslet (Eternal Sunshine of the Spotless Mind), and we can't wait to watch them play two fierceless women in their first, much anticipated collaboration.
---

ANOTHER ROUND
(DRUK)
THOMAS VINTERBERG
Programme: Special Presentation
Genre: Comedy
Cast: Mads Mikkelsen, Thomas Bo Larsen, Lars Ranthe
Country: Denmark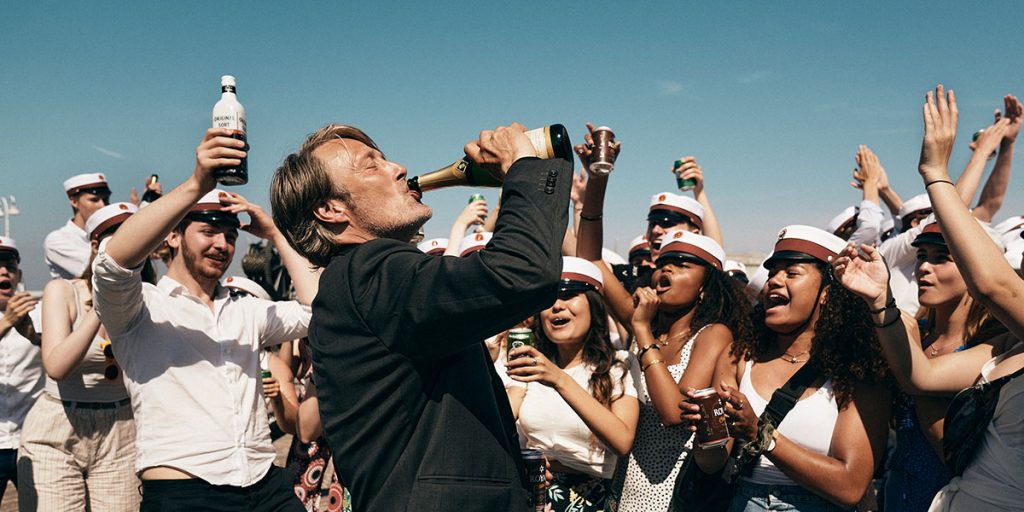 Director Thomas Vinterberg (Far From the Madding Crowd) and actor Mads Mikkelsen are a winning match, as their previous collaboration brought us The Hunt (Jagten), a brave investigation on disturbing social dynamics that earned the director an Oscar nomination for Best Foreign Language Film in 2014. Their latest project revolves around another important theme, as it focuses on four weary high school teachers who embark on an experiment to maintain a constant level of intoxication throughout the workday, sustaining that modest inebriation increases creativity and diminishes problems. Originally scheduled to premiere at Cannes 2020, Another Round (Druk) is a much-needed comedy about male friendship and alcohilism that you don't want to miss.
---

BRUISED
HALLE BERRY
Programme: Gala Presentation
Genre: Drama
Cast: Halle Berry, Adan Canto, Stephen McKinley Henderson
Country: U.S.A.
Halle Berry's directorial debut revolves around Jackie "Justice" (also played by Berry), a former MMA fighter struggling to regain custody of the six-year-old son she walked out on years ago. Though Bruised takes place in the world of MMA fighting, the real fight is Jackie's battle to become a mother once again, which makes Berry's drama a fascinating exploration of motherhood and resiliance.
---

CITY HALL
FREDERICK WISEMAN
Programme: TIFF Docs
Genre: Documentary
Country: U.S.A.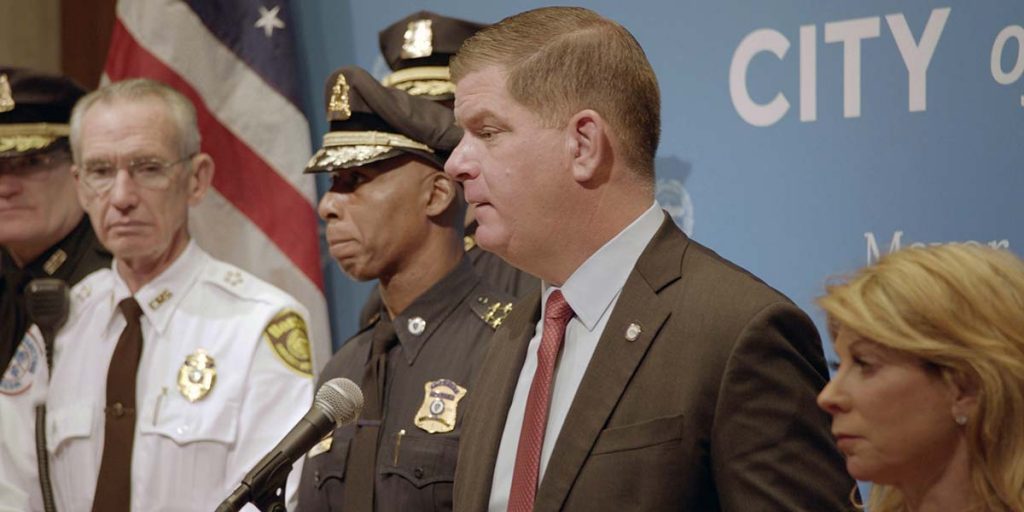 Acclaimed director Frederick Wiseman (Crazy Horse) hasn't failed to deliver excellent documentaries these past few years, with clear examples being Venice Film Festival favourite Ex Libris: New York Public Library (2017) and timely political investigation Monrovia, Indiana (2018). His latest documentary, City Hall, focuses on Boston's government, and, according to TIFF, it explores issues that have to do with racial justice, climate action, housing, and more. Not to be missed.
---

DAVID BYRNE'S AMERICAN UTOPIA
SPIKE LEE
Programme: Gala Presentation
Genre: Documentary / Music
Cast: David Byrne
Country: U.S.A.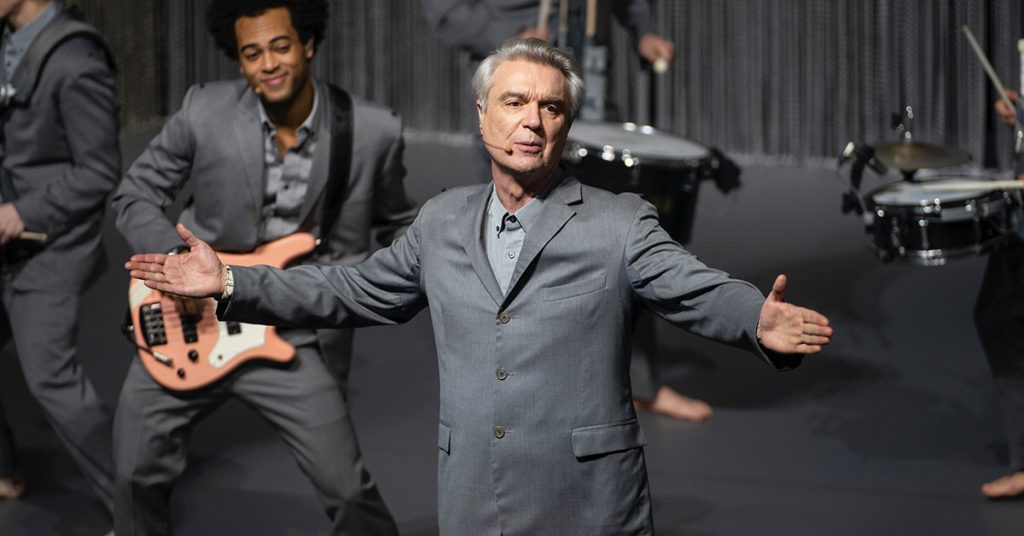 The opening film of this year's Toronto International Film Festival is brought to you by noneother than Spike Lee, and its captivating subject matter is former Talking Heads frontman David Byrne. Though the film substantially differs from the Do The Right Thing director's most popular releases of the decade, such as BlackKklansman and Da 5 Bloods, Spike Lee is no stranger to documenting music performances: a recent example is Bad 25, a multi-award-winning documentary in which he focused on one of Michael Jackson's most iconic albums. American Utopia, which documents David Byrne's acclaimed 2019 Broadway show with the same name, has been described by TIFF's Executive Director and Co-Head, Joana Vicente, as a "joyful film [that] takes audiences on a musical journey about openness, optimism and faith in humanity", which makes it an incredibly appropriate choice as the opening film of this year's festival.
---

FALLING
VIGGO MORTENSEN
Programme: Special Presentation
Genre: Drama
Cast: Lance Henriksen, Viggo Mortensen
Countries: Canada, U.K.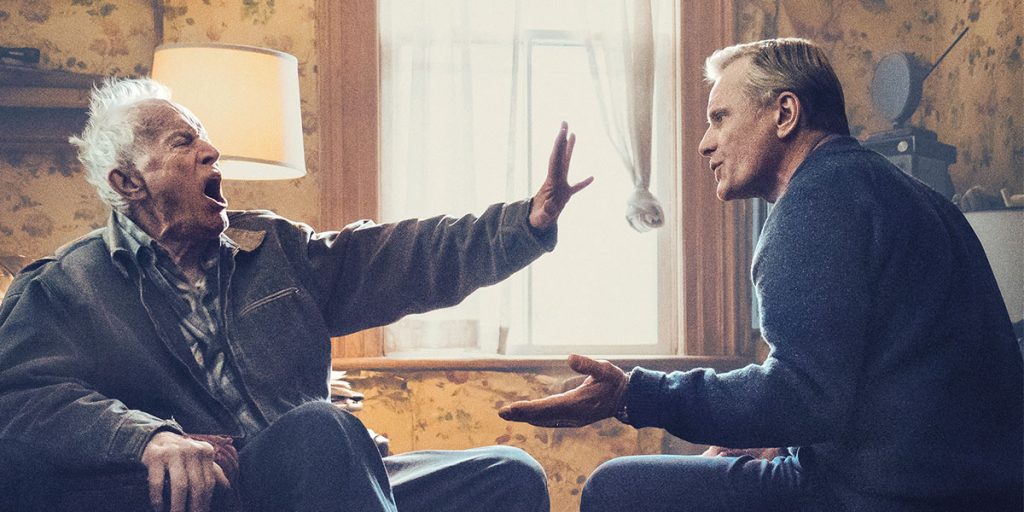 As an actor, Viggo Mortensen has a knack for choosing excellent projects to take part in. Though he is perhaps best known for his role of Aragorn in Peter Jackson's The Lord of the Rings trilogy, his career has been defined by an abundance of really great films belonging to different genres and tackling thought-provoking themes. Not only has he taken part in some of David Cronenberg's most acclaimed work (A History of Violence, Eastern Promises, A Dangerous Method), but he has also given exceptional performances in a variety of films, from beloved dramas such as The Road, Green Book and Captain Fantastic to lesser known gems like David Oelhoffen's Far From Men.
It was only a matter of time before Mortensen turned to directing, and Falling, in which he also stars alongside Lance Henriksen, appears to have all the elements that the actor usually looks for in a film. The film is about a gay man, John (Mortensen) living with his partner, Eric (Terry Chen) and their daughter, in California, and focuses on John's relationship with his ailing, solitary and homophobic father, Willis (Henriksen), who is in the early stages of dementia. Also starring Laura Linney as John's sister, Falling is a personal story for Mortensen, as he developed the idea for the film after his mother's funeral, which prompted him to revisit his childhood. It's bound to be an emotional, meaningful story, and it's certainly a must-watch at the festival.
---

GAZA MON AMOUR
(APOLLO)
TARZAN NASSER & ARAB NASSER
Programme: Discovery
Genre: Drama
Cast: Hiam Abbass, Salim Dau, Majd Eid
Countries: Palestine, France, Germany, Portugal, Qatar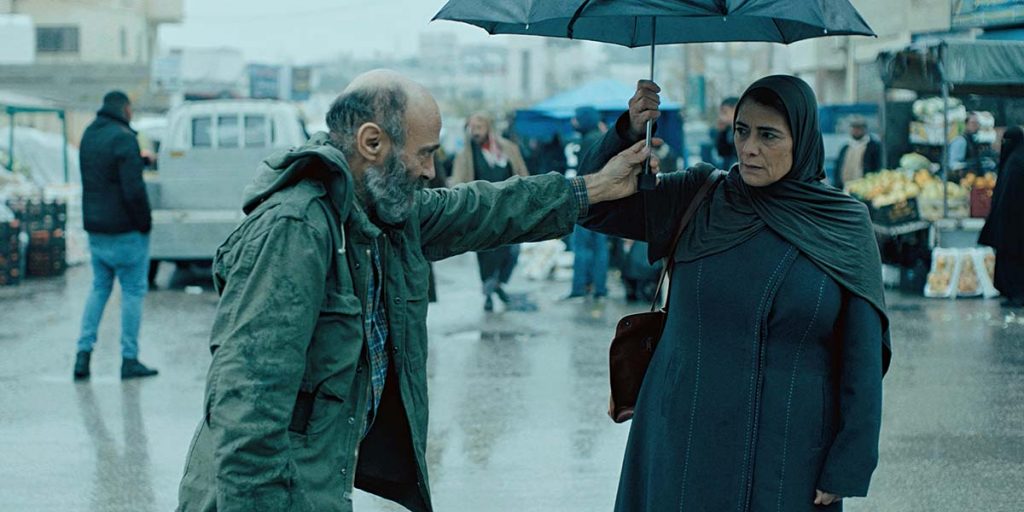 The Nasser brothers are known for telling timely stories that tackle complex social themes with irony, by juxtaposing serious, important issues with absurd, unlikely scenarios. Their previous work includes Cannes favourite Condom Lead (2013), a story of intimacy in a world at war, and Award-winning drama Dégradé (2015), which revolves around a group of hairdressers and customers who are trapped in a beauty salon for a day while the Hamas police fights a gang in the streets. Gaza Mon Amour is also a satire: this time, Tarzan and Arab Nasser tackle love and desire, by telling the story of a sixty-year-old fisherman who is secretly in love with a woman who works at the market.
---

I CARE A LOT
J BLAKESON
Programme: Gala Presentation
Genre: Crime Thriller
Cast: Rosamund Pike, Eiza González, Alicia Witt
Country: U.K.
We don't know much about I Care a Lot yet, but Rosamund Pike and Peter Dinklage are synonymous of excellent acting, and we can't wait to watch them together on the screen. Writer/Director J Blakeson (The Disappearance of Alice Creed)'s new crime drama is about a legal conservator (Pike) who defrauds elderly clients for a living, and revolves around her ongoing feud with a gangster (Dinklage).
---

LIMBO
BEN SHARROCK
Programme: Discovery
Genre: Drama
Cast: Sidse Babett Knudsen, Lewis Gribben, Amir El-Masry
Country: U.K.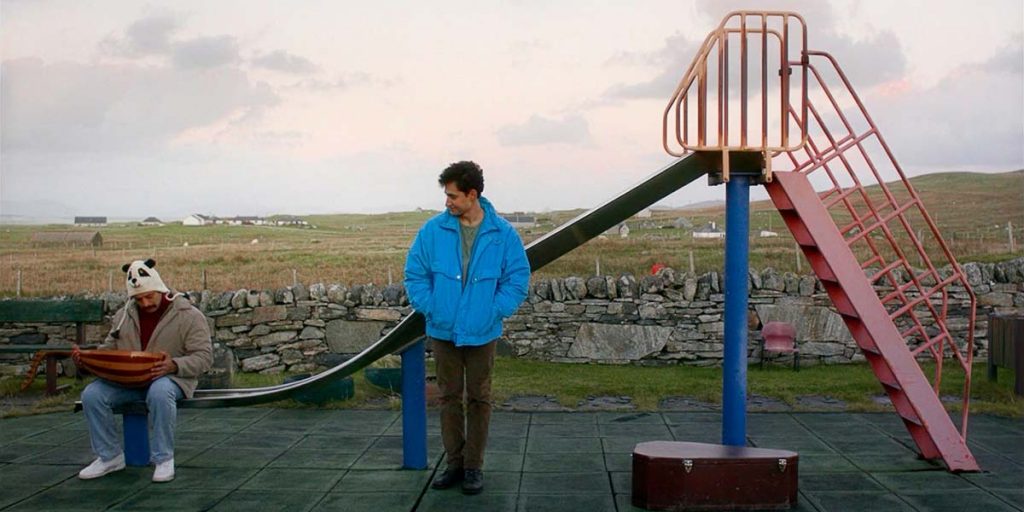 Writer/director Ben Sharrock's first feature-length film was Pikadero, a poignant exploration of the Spanish econimic crisis that won several awards in the 2015 festival circuit, including one for Best British Feature Film at the Edinburgh Film Festival. Sharrock's second feature promises to be just as meaningful, as it is a cross-cultural satire that focuses on another timely issue – the refugee experience.
Limbo revolves around a promising young musician (Amir El-Masry, of Tom Clancy's Jack Ryan) who has been separated from his Syrian family and is stuck on a remote Scottish island while he waits for updates on his asylum request. Since he has a plaster-cast on his arm, Omar cannot play. Instead, he looks for answers while wandering the Scottish landscape, and attends misjudged 'cultural awareness' classes with his new flatmates. Limbo promises to be a timely, ironic reflection on refugee lives, and it's not to be missed.
---

NEW ORDER
(NUEVO ORDEN)
MICHEL FRANCO
Programme: Contemporary World Cinema
Genre: Drama
Starring: Diego Boneta, Naian González Norvind, Dario Yazbek Bernal
Country: Mexico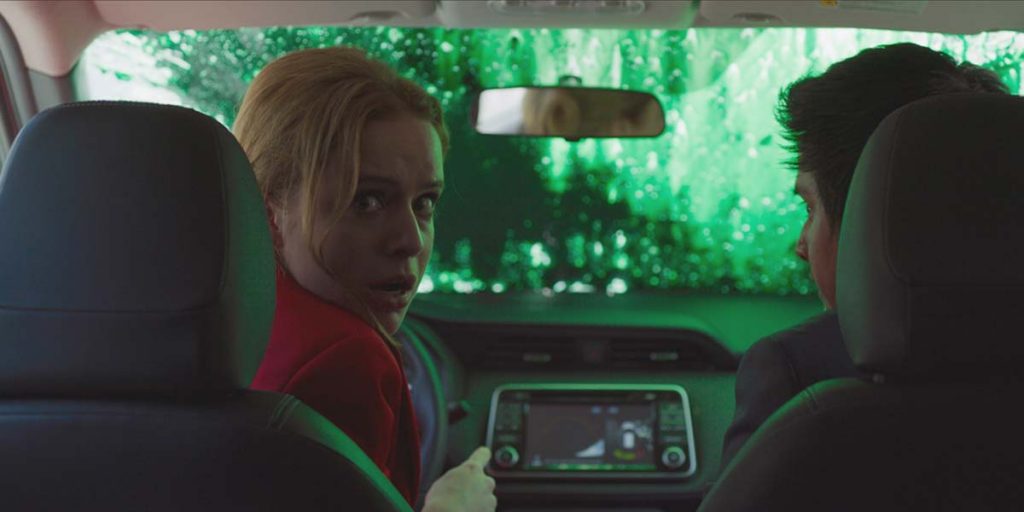 Among the previous work of Mexican director/writer/producer Michel Franco is Chronic, an emotionally intense drama about terminally ill patients starring Tim Roth as an in-home nurse, which won the award for Best Screenplay at Cannes in 2015. This time, Franco brings us a story that is set at a high-society wedding, but also amid a street protest. This analysis of power dynamics and class divide stars Diego Boneta, of Rock of Ages, and Dario Yazbek Bernal, of Daniel & Ana (yes, he's also Gael García Bernal's half brother), and we are intrigued.
---

NOMADLAND
CHLOÉ ZHAO
Programme: Gala Presentation
Genre: Drama
Cast: Frances McDormand, David Strathairn, Linda May
Country: U.S.A.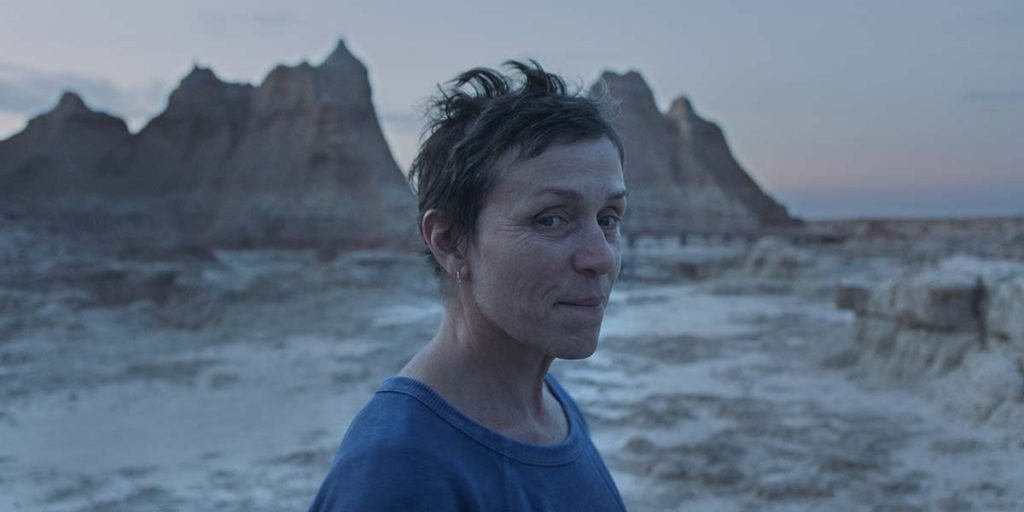 Chloé Zhao is a director to keep an eye on, and it's not only because she directed The Eternals, Marvel's new superhero adventure that is currently set to be released in February 2021. The Beijing-born writer/director has a real talent for crafting authentic stories about imperfect human beings that are trying their best to survive in small-town America. In Songs My Brothers Taught Me (2015), she explored the struggles of a young native man with an absent father and an incarcerated brother, living in an oppressive small town and trying to take care of his family. In The Rider (2017), she wrote about the true story of an injured rodeo rider trying to give his life a purpose. In Nomadland, Zhao tackles the American West, as seen through the eyes of a modern-day nomad – a woman in her sixties (Frances McDormand) who embarks on a journey on her van after losing everything in the Great Recession. Judging by Zhao's screenwriting abilities and McDormand's acting skills, we are in for a treat.
---

ONE NIGHT IN MIAMI
REGINA KING
Programme: Gala Presentation
Genre: Drama
Cast: Kingsley Ben-Adir, Aldis Hodge, Leslie Odom Jr., Lance Reddick
Country: U.S.A.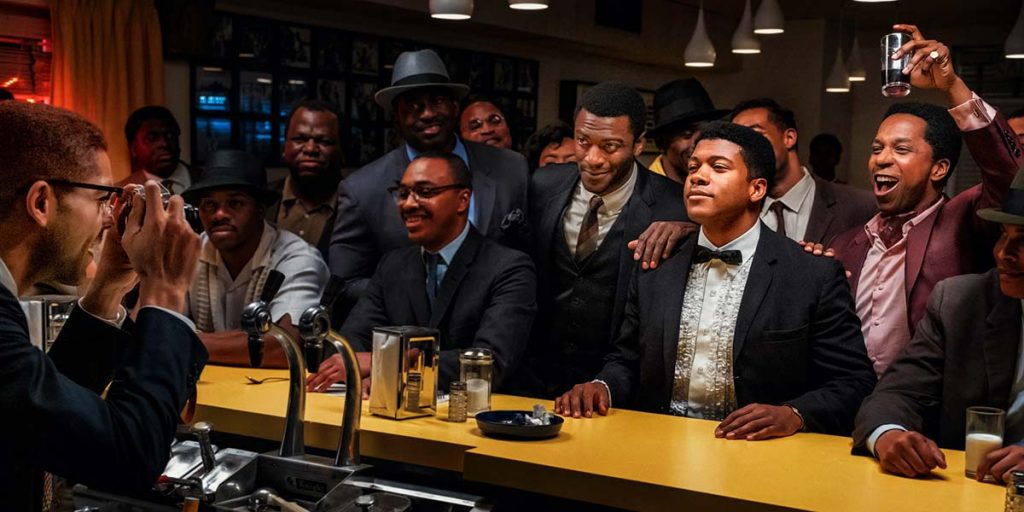 While actor Regina King is best known for her superb performances in acclaimed films (If Beale Street Could Talk) and shows (The Leftovers, American Crime), few know that she has directed several episodes of beloved TV series, from Scandal's "Put a Ring on It" to This is Us's The 20's, as well as a documentary and two TV movies. One Night in Miami is her feature-length directorial debut, and it's based on Kemp Powers' 2013 play with the same name, which is set in 1964. The film is a fictionalized account of a meeting between Malcolm X (Kingsley Ben-Adir, of The OA), Muhammad Ali (Eli Goree, of Godzilla), Sam Cooke (Leslie Odom Jr, of Hamilton) and Jim Brown (Aldis Hodge, of Hidden Figures), who celebrate Cassius Clay's title as a world boxing champion in a hotel room. Judging by the film's intriguing premise and talented cast, as well as King's previous work, we are in for a treat.
---

PENGUIN BLOOM
GLENDYN IVIN
Programme: Special Presentation
Genre: Drama
Cast: Naomi Watts, Andrew Lincoln, Rachel House
Country: Australia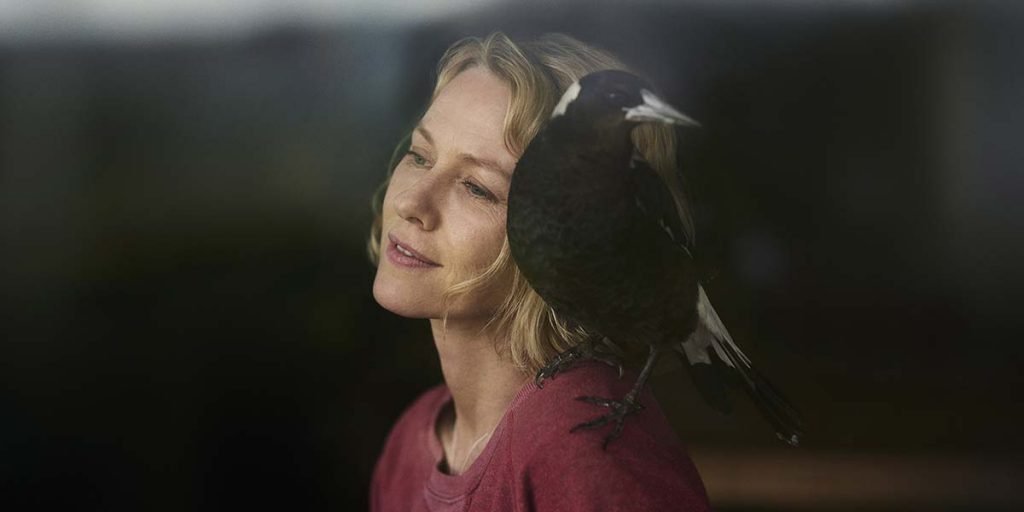 Based on Cameron Bloom's bestselling book of the same name, Penguin Bloom is the story of a young mother, Sam (Naomi Watts), who is left paralyzed by a tragic accident. As Sam tries to come to terms with her new situation, with the help of her husband (Andrew Lincoln), her three young children and her mother (Jacki Weaver), she happens to find an injured baby magpie. The family's decision to keep the bird, whom they name Penguin, will have an impact on Sam's life, who eventually learns how to live again. The role of Sam seems tailor made for Naomi Watts, and we are anticipating an emotionally intense performance supported by a strong screenplay and an excellent supporting cast.


See Also

---

PREPARATIONS TO BE TOGETHER FOR AN UNKNOWN PERIOD OF TIME
LILI HORVÁT
Programme: Contemporary World Cinema
Genre: Drama / Romance
Cast: Natasa Stork, Viktor Bodó, Benett Vilmányi
Country: Hungary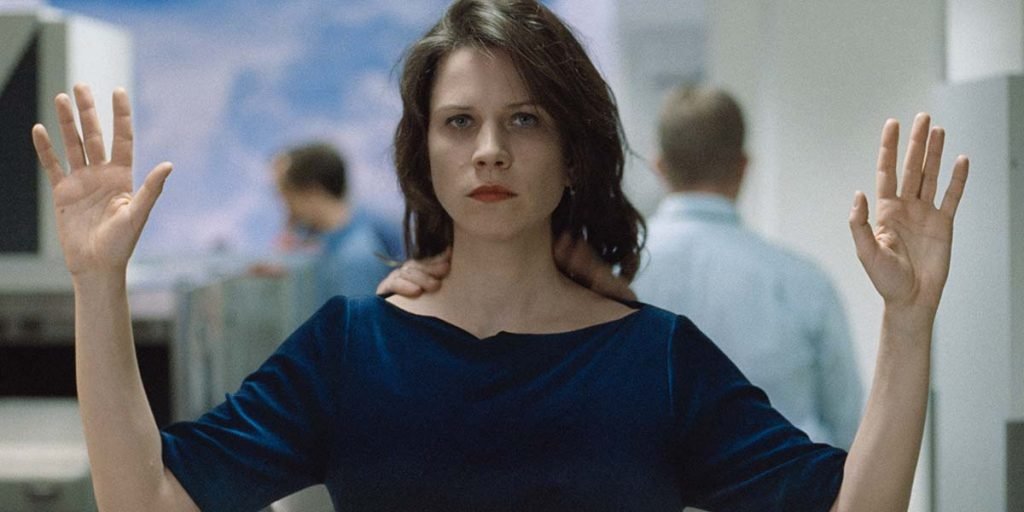 Hungarian writer/director Lili Horvát's first feature-length film was The Wednesday Child (Szerdai Gyerek), a coming-of-age drama that told the story of a motherless woman trying to become a mother herself, and that was incredibly well-received by public and press at several film festivals in 2015. Her second feature, Preparations to be Together for an Unknown Period of Time, tackles another fascinating subject, as it revolves around a brilliant neurosurgeon who returns to Budapest to reunite with the love of her life, who claims that they've never met before. It's a story about sacrifice, loneliness and madness, that comes from Horvát's desire to explore the important role played by our own imagination when we are in love. We cannot wait to find out more.
---

SHADOW IN THE CLOUD
ROSANNE LIANG
Programme: Midnight Madness
Genre: Action / Horror
Cast: Chloë Grace Moretz, Nick Robinson, Callan Mulvey
Countries: U.S.A., New Zealand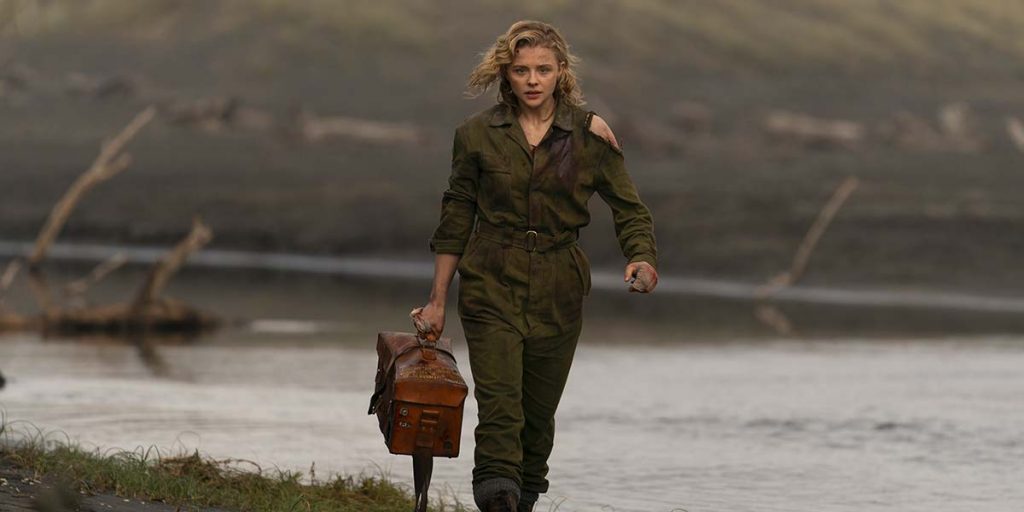 Roseanne Liang (Do No Harm)'s latest action horror film stars Chloë Grace Moretz as a WWII pilot traveling with top secret documents on a B-17 Flying Fortress, and who encounters an evil presence on the flight. It's one of the three horror films in TIFF 2020's Midnight Madness section, and it's not to be missed.
---

SUMMER OF 85
FRANÇOIS OZON
Programme: Special Presentation
Genre: Drama
Starring: Félix Lefebvre, Benjamin Voisin, Philippine Velge
Country: France
In 1985, a seventeen year old boy read Aidan Chambers' 1982 young adult novel "Dance on My Grave", and fell in love with its playful and inventive approach to storytelling. Thirty years later, that boy – now an acclaimed director – decides to turn that novel into a movie. The result is a compelling drama that somehow encompasses the director's entire career, bringing his previous films together: from A Summer Dress's cross-dressing and In the House's relationship with a professor to Under the Sand and Frantz's scenes at the cemetery and the morgue, much of François Ozon (Swimming Pool)'s work has been influenced by "Dance on My Grave", even when he was unaware of it. Years later, Ozon is finally ready to tackle the novel, and he does it with a 1980s period piece that reflects the novel's scrapbook-style and tells the story of an intense love affair between two sixteen-year-old boys who meet at a seaside resort in Normandy. It's a story of self-discovery, growth and identity that we'll be keeping an eye on.

---

THE BEST IS YET TO COME
(BU ZHI BU XIU)
JING WANG
Programme: Discovery
Genre: Drama
Cast: Bai-Ke, Kesi Fu, Zhangke Jia
Country: China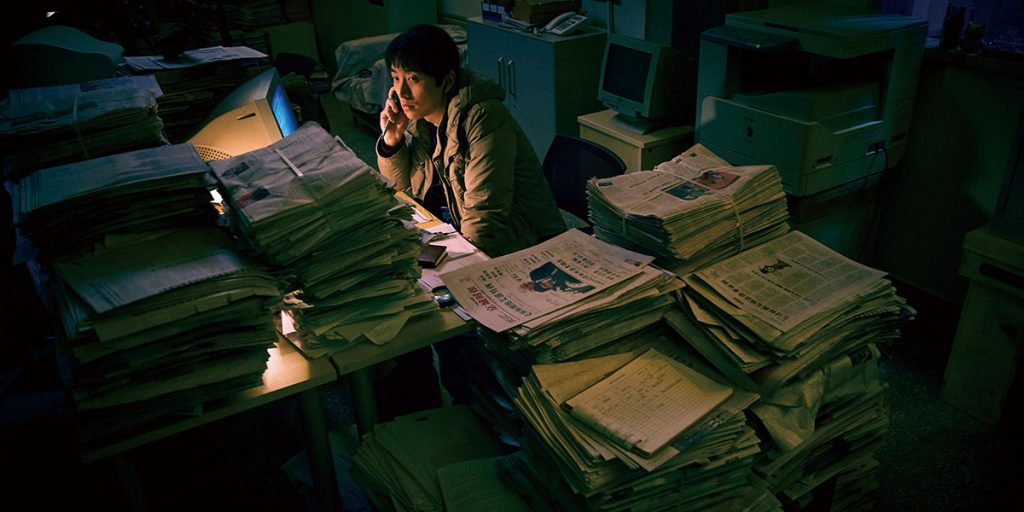 Acclaimed documentarian Jia Zhang-ke's assistant director Wang Jing's directorial debut is a story set in Beijing, in 2003 – an era in which, as the film's official synopsys reads, "The Internet has yet to take over. Newspaper is king". Inspired by true events, The Best is Yet To Come revolves around a 26-year-old middle school dropout who begins an internship as a journalist and throws himself into an independent investigation, as she discovers that Hepatitis B carriers are illegally hiring stand-ins for health screenings. With her investigation, teenager Han Dong defended the rights of 120 million people, also uncovering the truth on the kind of discrimination that forced these carriers on this path in the first place. This intelligent, compelling drama is bound to make an impact on viewers, and it's one of the most thought-provoking directorial debuts at the festival.
---

THE THIRD DAY
MARC MUNDEN & PHILIPPA LOWTHORPE
Programme: Primetime
Genre: Drama / Mystery (Episodic)
Starring: Jude Law, Naomie Harris, Katherine Waterston, Emily Watson
Country: U.K.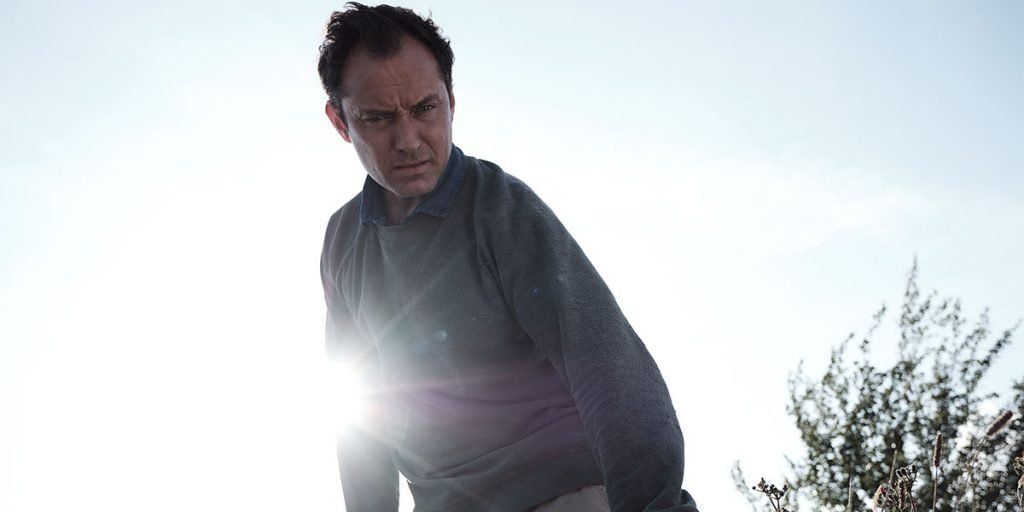 Out of the three TV shows premiering at TIFF 2020, The Third Day seems to be the miniseries with the most intriguing plot. Starring Jude Law and Naomie Harris, Marc Munden (Utopia) and Philippa Lowthorpe (Misbehaviour)'s six-part psychological thriller chronicles the individual journeys of a man and woman who arrive on a mysterious island at different times, and explores its citizens' uncanny rituals.
---

TRUE MOTHERS
NAOMI KAWASE
Programme: Special Presentation
Genre: Drama
Cast: Arata Iura, Taketo Tanaka, Hiromi Nagasaku
Country: Japan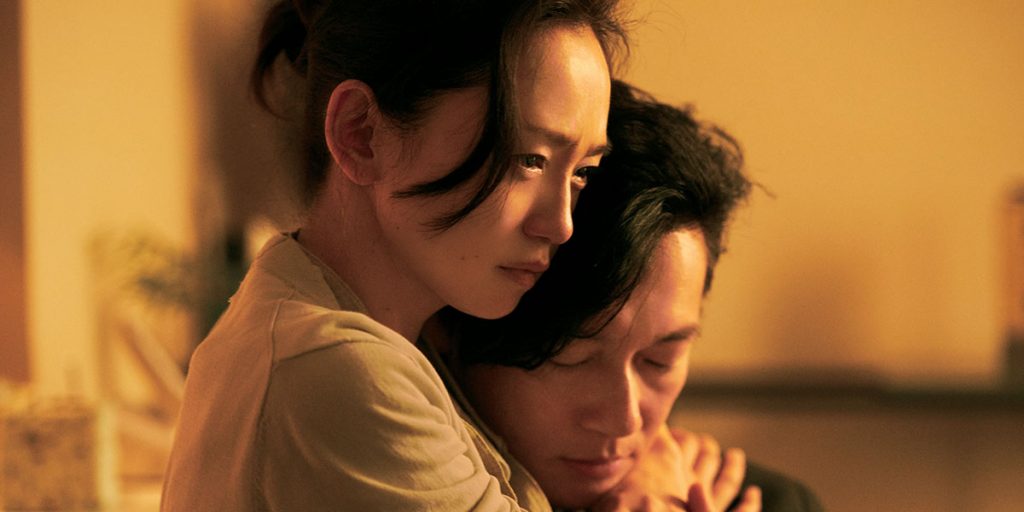 Acclaimed Japanese director Naomi Kawase (Sweet Bean, Still The Water)'s new drama True Mothers (Asa Ga Kuru) is the story of a woman with an adopted child who is unexpectedly contacted by the child's birth mother. Described by TIFF as "a touching family story of love and adoption", it's not to be missed.
---

UNDER THE OPEN SKY
(SUBARASHIKISEKAI)
MIWA NISHIKAWA
Programme: Contemporary World Cinema
Genre: Crime
Cast: Taiga Nakano, Kôji Yakusho
Country: Japan
The latest crime drama by acclaimed Hiroshima-born director Miwa Nishikawa (Dear Doctor) follows a middle-aged former yakuza (Koji Yakusho) who is released from prison, having been convicted for murder thirteen years earlier. Outside of prison, he struggles to adapt to his new life as a free man, occupied by his need to find a job, his difficulties in communicating with others, and also a quest to find his estranged mother. Under the Open Sky is a timely drama about self-discovery and human connection that is bound to spark a conversation.


---
The 45th edition of the Toronto International Film Festival will run on September 10-19, 2020, with digital screenings, physical screenings and drive-ins across Canada and the US, virtual red carpets, press conferences and industry talks. Read the complete TIFF 2020 program on the festival's website.