The Films of Sofia Coppola, Ranked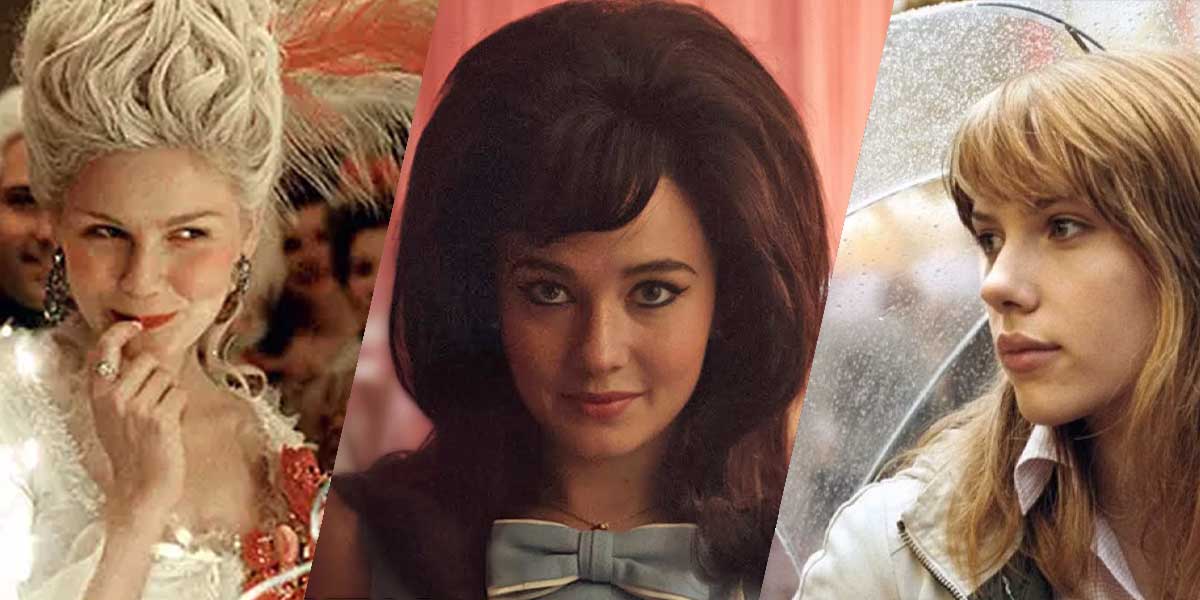 With Sofia Coppola's Priscilla on the horizon, we have ranked all of the delightful films that the director and writer has gifted us with over the years, from worst to best.
---
Celebrating Sofia Coppola's work is something we do ever so often whenever the director releases a new film. Coppola may have an extremely famous father, who directed one of the most acclaimed films of all time, but she deserves praise as a stand-alone filmmaker. If you need a reminder, her father is Francis Ford Coppola who directed the likes of The Godfather and Apocalypse Now. The term nepo-baby is thrown around the internet on a daily basis, but Sofia has proven time and time again that she is deserving of continuous love regardless of the family she's been born into. This list is a ranked list of all of Coppola's films, from worst to best. Although, there really isn't a bad Coppola film in her entire filmography.
---
8. Somewhere
(2010)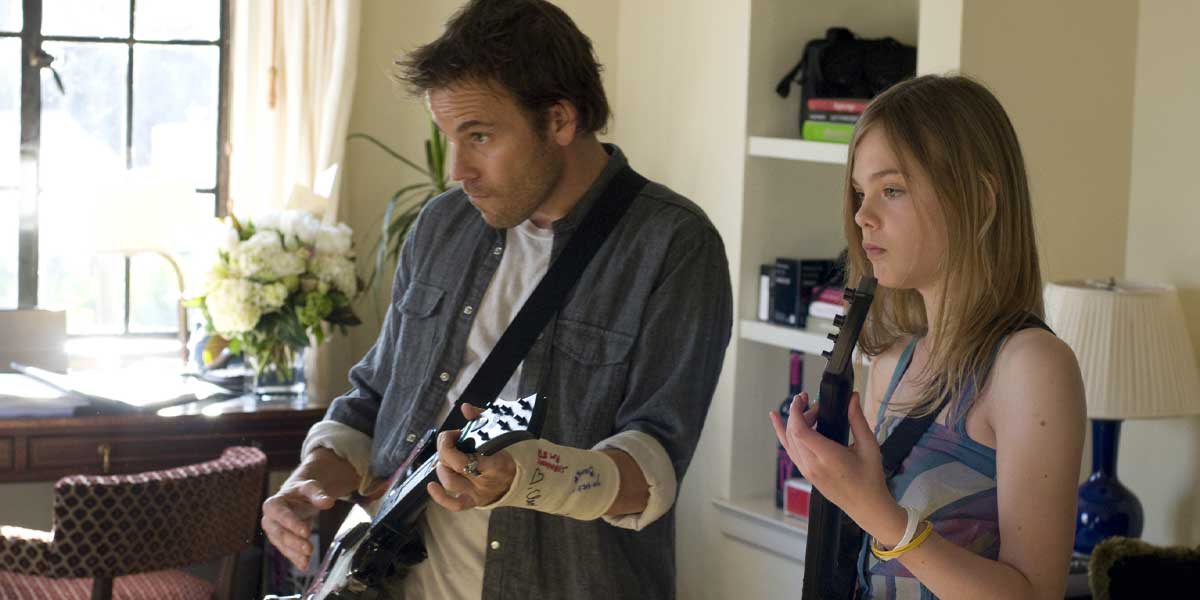 Somewhere stars Stephen Dorff as Johnny, a distant father to 11 year-old Cleo (Elle Fanning). When Cleo surprises her dad, he's spending his days being a womaniser in an LA hotel, regularly visiting casinos, drinking away all of his money due to his new found fame as a Hollywood actor. The two have a rocky relationship, but the more time they spend together, the more Johnny realises his lifestyle needs to change.
Somewhere is melancholic. Through stays in high-end hotel rooms chatting the night away, swimming in lavish indoor pools, and showing an 11 year-old what it's like to endure fame, Coppola captures a father-daughter relationship many can find parallels in. Maybe not so much the fame aspect, but the aloof father figure after a divorce.
---
7. On the Rocks
(2020)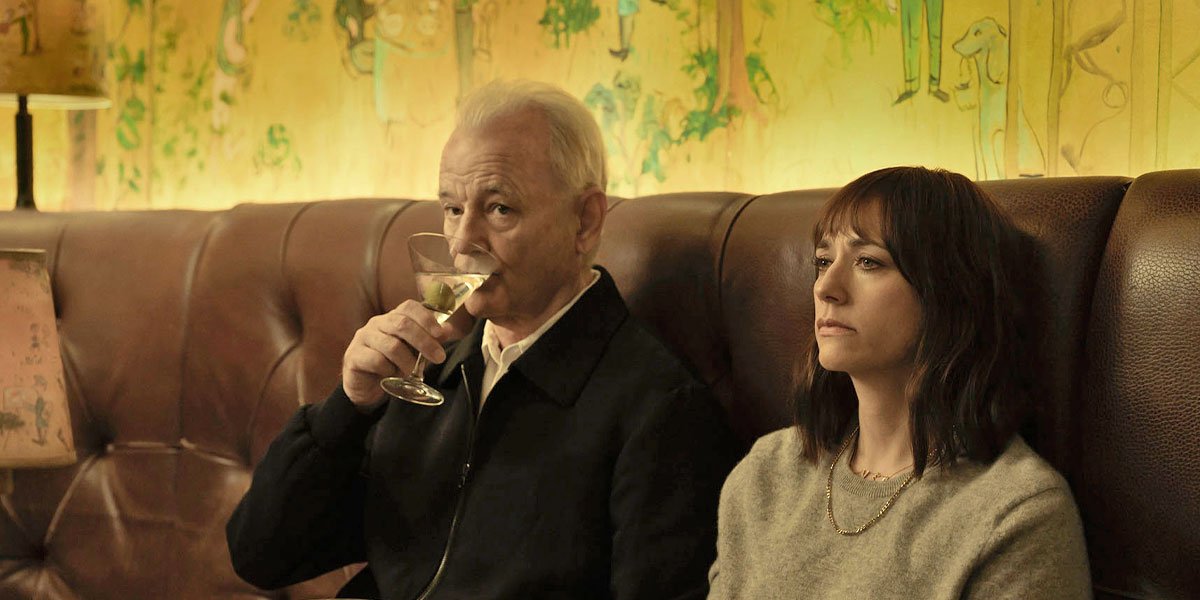 Bill Murray and Rashida Jones star in On the Rocks, a New York set drama comedy centred around a father-daughter relationship, which is quite different to Somewhere. Laura (Jones) is in doubt about her marriage with Dean (Marlon Wayans) so calls up her dad, Felix (Murray), to uncover if there's anything she should be worried about. Felix has convinced Laura that Dean must be cheating on her, and when Dean books a trip to Mexico, the two follow to catch him in the act.
With Coppola repeatedly providing us with meaningful but sometimes distressing features, On the Rocks is a laid-back and fun 96 minutes. Whilst it's nothing revolutionary, On the Rocks is delightful, keeping you curious to see how the events will play out. You can never go wrong when Jones is in a leading role, which should be more often as she always seems to be a supporting character.
---
6. The Virgin Suicides
(1999)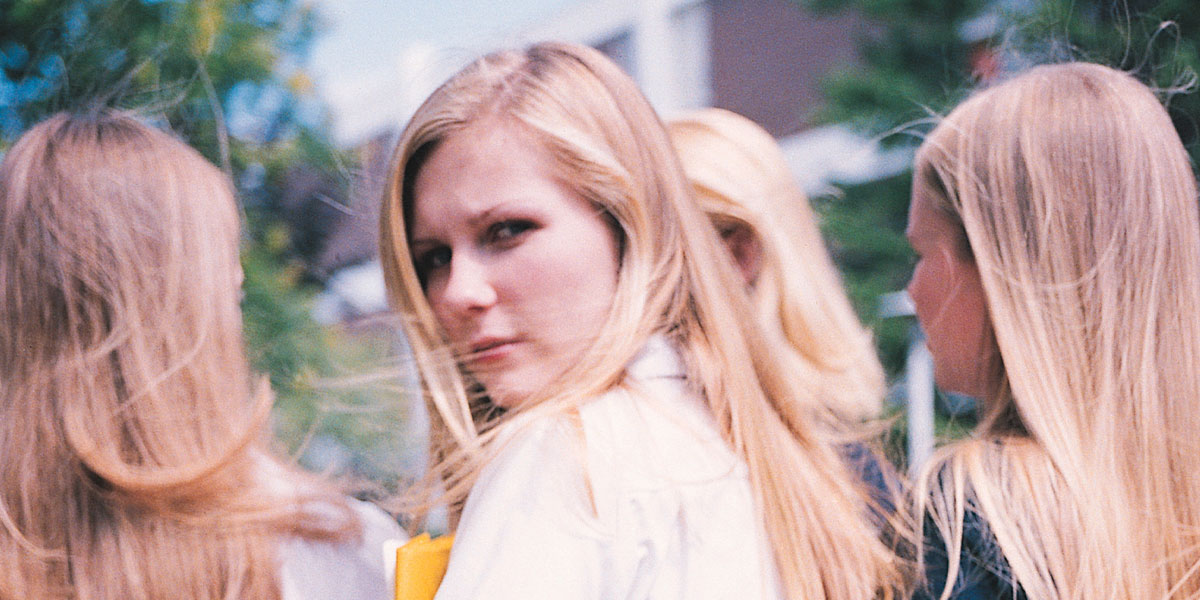 At just 16, Kirsten Dunst's partership with Coppola began with her role as Lux Lisbon in The Virgin Suicides. Often cited as one of the best coming of age films of the 90's, The Virgin Suicides follows the Lisbon sisters, five siblings aged 13-17, as they navigate their teenage years in America, 1975. The Lisbon sisters are raised by strict Catholic parents, kept away from the "fun" activities of the outside world like parties or even hanging out with boys. When the youngest of the sisters, Cecilia (Hanna Hall) tries to commit suicide, her parents, along with a therapist, decide it's best to expose the sisters to more people their own age, particularly boys, and even attend a party.
What lies in store for all of the Lisbon sisters is a reflection of the cruel world in which we live. The desolation of the sisters is a tough watch, but is visually imposing. Each and every shot is composed divinely, despite the cold subject matter. Whilst The Virgin Suicides isn't my favourite Coppola, it's an admirable film which I still hold a lot of love for.
---
5. The Bling Ring
(2013)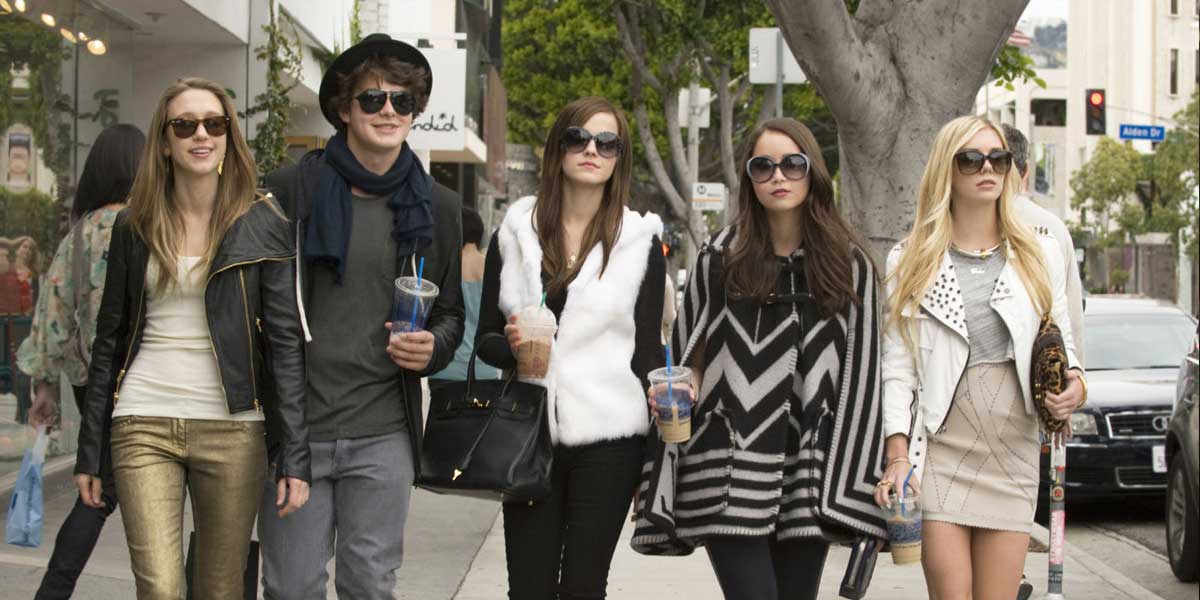 The article "The Suspects Wore Louboutins" was written by Nancy Jo Sales and published in Vanity Fair in 2010. In 2013, Coppola turned the article into the feature length film The Bling Ring. The factual article by Sales recounts the events a group of teenagers perpetrated on various celebrities' homes, including Paris Hilton and Lindsey Lohan. Katie Chang, Emma Watson, Claire Julien, Taissa Farmiga and Israel Broussard play the real life teens who burgled homes across the Hollywood Hills.
The teens enjoy being a part of Calabasas's underworld, stealing everything from sunglasses, to drugs left in the glove compartments of open cars. Never for a moment do they think what they're doing is wrong. They get so much thrill out of breaking into Paris Hilton's secret party room, gloating about it all over Facebook. After all, they're just naive kids. The Bling Ring makes for an absolutely perfect late night watch.
---
4. Marie Antoinette
(2006)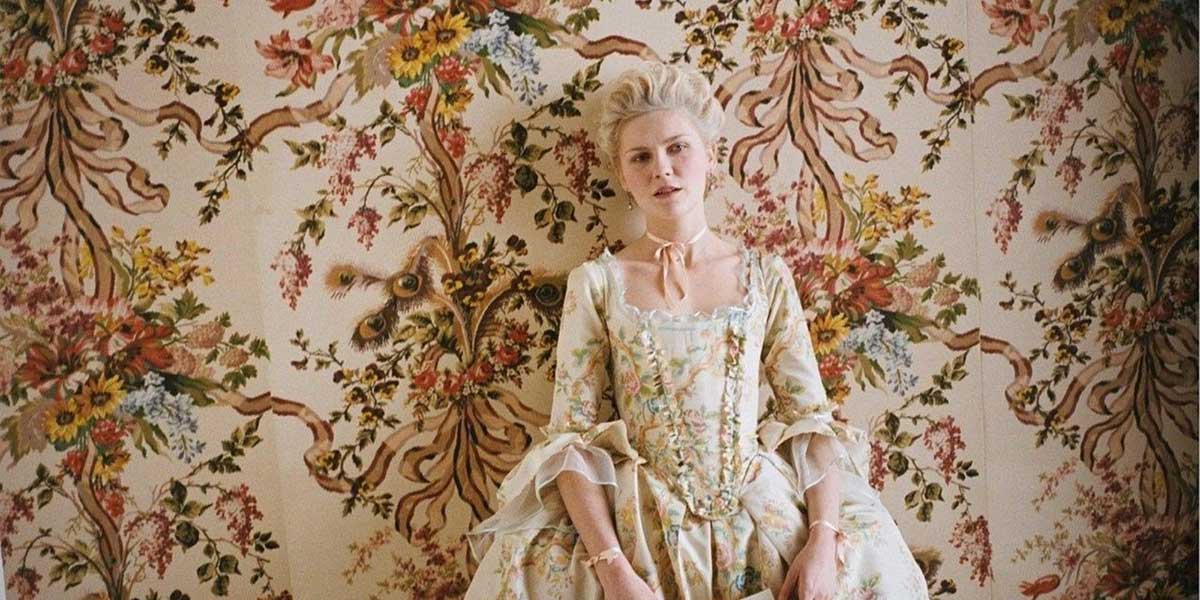 "Let them eat cake! That's such nonsense, I would never say that!"
Well if Marie Antoinette won't say it, I will! Everyone should be able to eat cake! Especially the deliciously good onscreen cakes that appear in Coppola's 2006 reimagining of the real life Queen of France in 1770, Marie Antoinette. Kirsten Dunst stars as Marie Antoinette, an Austrian archduchess, who makes the trip to France to become Queen, cutting every tie with her home soil. She even has to leave her beloved dog behind, but is told she can have as many Austrian puppies as her heart desires.
Perhaps Marie Antoinette is the most visually appealing of all of Coppola's films, although every single one looks remarkable. Cinematographer Lance Acord, known for his work with Spike Jonze on Being John Malkovich, Adaptation and Where the Wild Things Are, does a magnificent job of putting us right on the couch of the Palace of Versailles. We're surrounded by the most striking corsets, stunning wallpapers, and of course, the biggest variety of sweet treats.
---
3. Priscilla
(2023)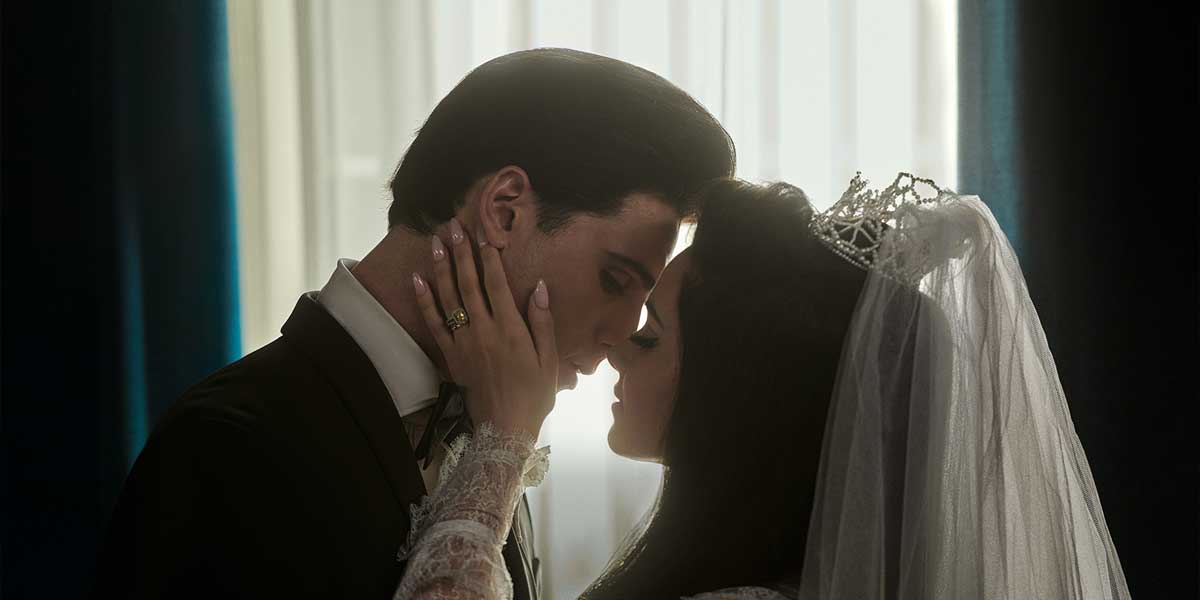 Cailee Spaeny's portrayal of Priscilla Beaulieu, later Priscilla Presley, is one of the most exceptional lead performances of the decade. With cinematographer Philippe Le Sourd, a frequent collaborator with Coppola, there's always something gorgeous to look at. Priscilla is often dressed head-to-toe in the most divine outfits a woman could only dream of wearing. She even wears entrancing outfits to sleep in. Elvis (Jacob Elordi) invariably looks grand, but the attention is always on Priscilla, and rightfully so. We're finally aligned with Prisicilla and the detestable behaviour she was a victim of.
See Also

The story of Elvis Presley is well-known around the world, particularly when it comes to his music career. But his personal history with his wife Priscilla has rarely ever been uncovered on-screen. We follow Priscilla through her various meetings with Elvis, as he continuously invites her back to his to get to know her more. Despite Priscilla being only 14 years old at the time, Elvis didn't mind the problematic 10 year age-gap. Coppola's important yet harrowing depiction of Priscilla's surly relationship with Elvis in Priscilla, based on Priscilla's 1985 biography "Elvis and Me," is one of her most endearing features to-date.
---
2. Lost in Translation
(2004)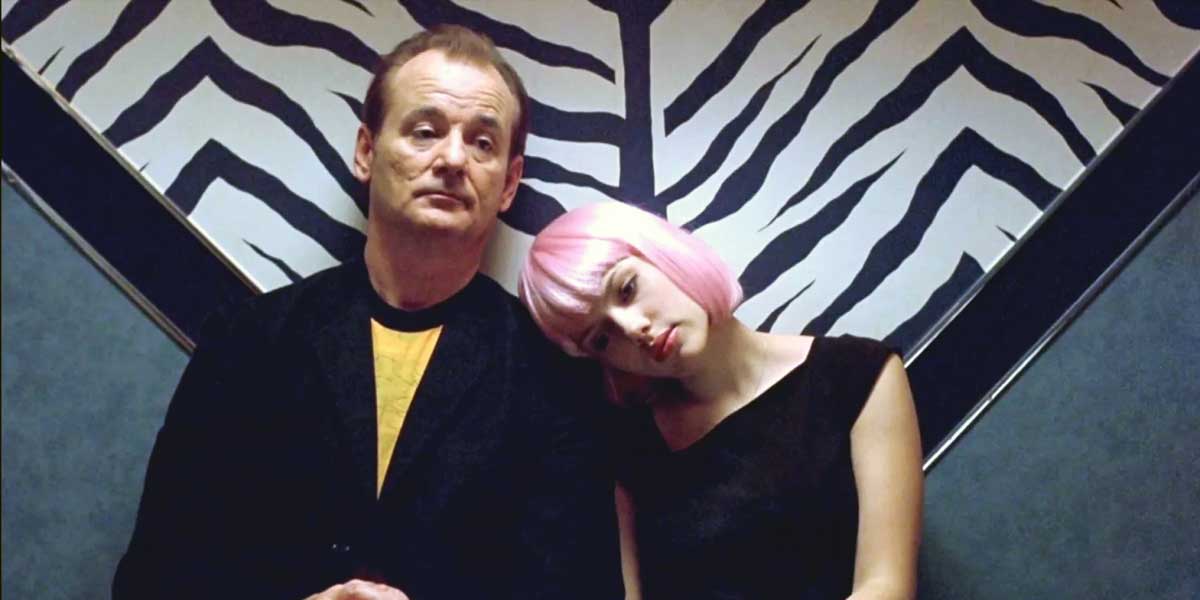 Lost in Translation is possibly the most well-loved of Coppola's works. Back in 2004, it was nominated for four Academy Awards (Best Director, Best Actor, Best Picture and Original Screenplay), where Coppola won her first Oscar for Best Original Screenplay. Lost in Translation captures the feeling of being lonely in a neon city. Bright lights and bustling people are around every corner but you're still alone, wandering the streets waiting to no longer feel solus. In Lost in Translation, our two protagonists are stray souls, hoping something will enter their lives to push them back on track again.
Bob (Bill Murray), an American actor who is losing his ways, is staying in the vibrant city of Tokyo to film a whiskey commercial. In the bar of his hotel, Bob meets Charlotte (Scarlett Johansson), an American contemplating her marriage and life's purpose, feeling isolated on her trip to Tokyo with her husband. The two experience a "romantic melancholy", as Coppola once described it, as they spend their time in Japan with one another. Lost in Translation is a magical, glowing 102 minutes which is a must-see for anyone feeling lost in any stage of their life.
---
1. The Beguiled
(2017)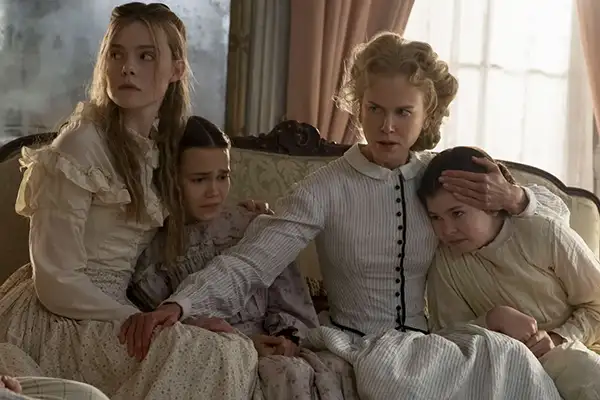 The Beguiled is mesmerising. It may be the second shortest feature in Coppola's filmography, but manages to pack a punch in the 93 minute runtime. The year is 1864, three years into the Civil War. Alicia (Elle Fanning), Amy (Oona Lawrence), Jane (Angourie Rice), Marie (Addison Riecke) and Emily (Emma Howard) are the only five students left at Miss Martha Farnsworth's (Nicole Kidman) girls school in Virginia. The sole teacher at the school is Miss Edwina Morrow (Kirsten Dunst) who teaches the girls everything, ranging from music lessons to practising their French verbs.
One day, whilst collecting mushrooms in the woods, Amy finds an injured man, John McBurney (Colin Farrell), lying against a tree. McBurney is a corporal of the Union Army who has become injured in war and has since abandoned the military. All of the girls become infatuated with McBurney, taking it in turns to care for him. Miss Morrow takes a particular fondness to McBurney, winning him over more and more as he spends time recovering from his wounds at the school. Le Sourd's vision is captivating to watch as the events at the girls school unfold.
Treacherous rivalries are put to the test in The Beguiled, with tension rising around every corner. Who will win the heart of McBurney? Does his heart deserve to be won? It's an often overlooked feature, especially when 2017 was such a prominent year for films. The Beguiled deserves just as much love as Lost in Translation and The Virgin Suicides get.