The Bling Ring: Film Review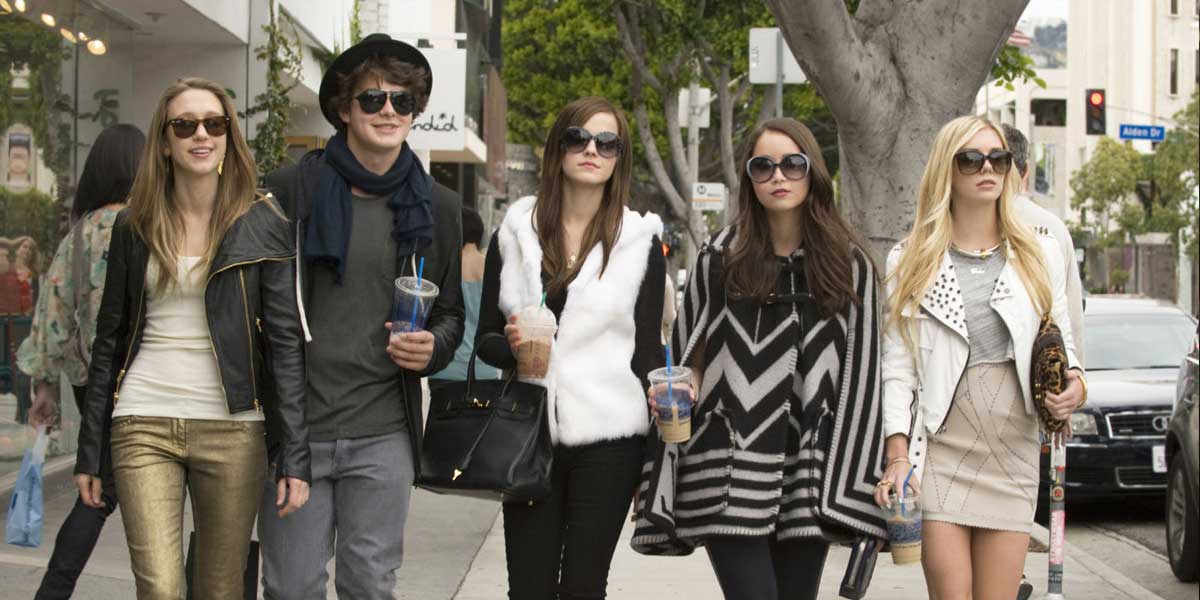 The Bling Ring (A24)
One of Sofia Coppola's most underrated films, The Bling Ring is a staggering portrayal of modern society, one that still rings true 10 years later.
---

In 2013, I watched The Bling Ring in theatres as soon as it came out. It was the first Sofia Coppola film I ever saw and, at the time I probably did not understand the full depth of its commentary on society. But it made for a great introduction to this brilliant director with such a unique style and themes. The Bling Ring has everything Coppola is known for with its themes of exploration of fame, obsession with fashion, and a coming of age tale of young misguided women.  However, it is one of the most underappreciated Coppola movies: while Marie Antoinette (2006) and Lost in Translation (2003) seem to be universally loved, that is not the case with this movie, despite having received generally positive reviews.
Based on a real story, The Bling Ring follows Marc Hall (Israel Broussard), a quiet teenager who has just started going to Indian Hills High School in California. He soon befriends Rebecca Ahn (Katie Chang), a fame-obsessed young woman who is fascinated with luxurious items and celebrity lifestyles. During a party, Rebecca convinces Marc to break into the house of someone they know who is out of town and steal some money and personal effects from them. Soon afterwards, they are joined by their friends Nick (Emma Watson), Sam (Taissa Farmiga), and Chloe  (Claire Julien) as they start targeting celebrities' houses, starting with Paris Hilton's home as they know she will not be in Los Angeles that night.
The Bling Ring feels incredibly real and authentic: the scenes when we see them breaking in and stealing from celebrities have a documentary feel to them as some of them resemble the CCTV footage that will ultimately get the band arrested, thus never letting the audience forget that what we are watching is based on real events. With the use of long shots and tense music, these scenes create a harrowing atmosphere as the tension builds with every robbery that we witness. The realness of the film is also aided by the fact that Coppola actually used some of the celebrity victims' real homes during the filming of the movie and purposively cast actors who were the same age as the real kids the film is based on.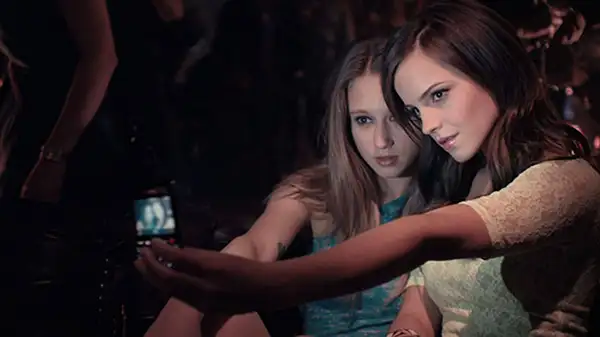 The acting is what truly makes this movie. As a character study, much of the film relies on the actors' performances to be believable and truly engage its audience in the story. Although The Bling Ring has been criticized both by the audience and by the real people it was inspired by for its lack of depth when analysing these teenagers, the acting performances do allow us to delve deeper into these characters and their inner states. In particular, both Broussard and Watson stand out in this film as the former creates an almost sympathetic portrayal of Marc. The latter successfully depicts the hollow and self-centred Nicky and her hunt for fame seemingly effortlessly in a performance that is very similar to the real-life inspiration behind her character.
The film is ultimately an analysis of fame, a theme that is recurrent in Coppola's films. In this one, however, fame is a twofold element. On one hand, The Bling Ring is almost haunted, just like its characters, by celebrities, with photos, videos, and articles on the biggest celebrities of the time being intercut with the main narrative throughout the movie. On the other, the film also analyses the fame that the very protagonists chase and ultimately end up getting after the highly publicized trial for their crimes. In a world where nothing matters more than being famous, how far are you willing to go for the spotlight? Nicky's final scene in the film provides a bleak answer to this question.
See Also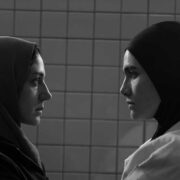 Even ten years later, The Bling Ring remains relevant – perhaps even more than ever – as a commentary on today's society. In a modern era defined by the rise of influencers and a growing obsession with the ownership of material goods as a status symbol, this film feels like something that could very easily have happened now. Is The Bling Ring a perfect movie? Maybe not, but it is an ambitious representation of a very specific culture many still fall victim to, as the smoking mirrors of fame and excess still inevitably draw people in.
---
The Bling Ring is now available to watch on digital and on demand.