The Adam Project (Review): Heartwarming Sci-Fi Nostalgia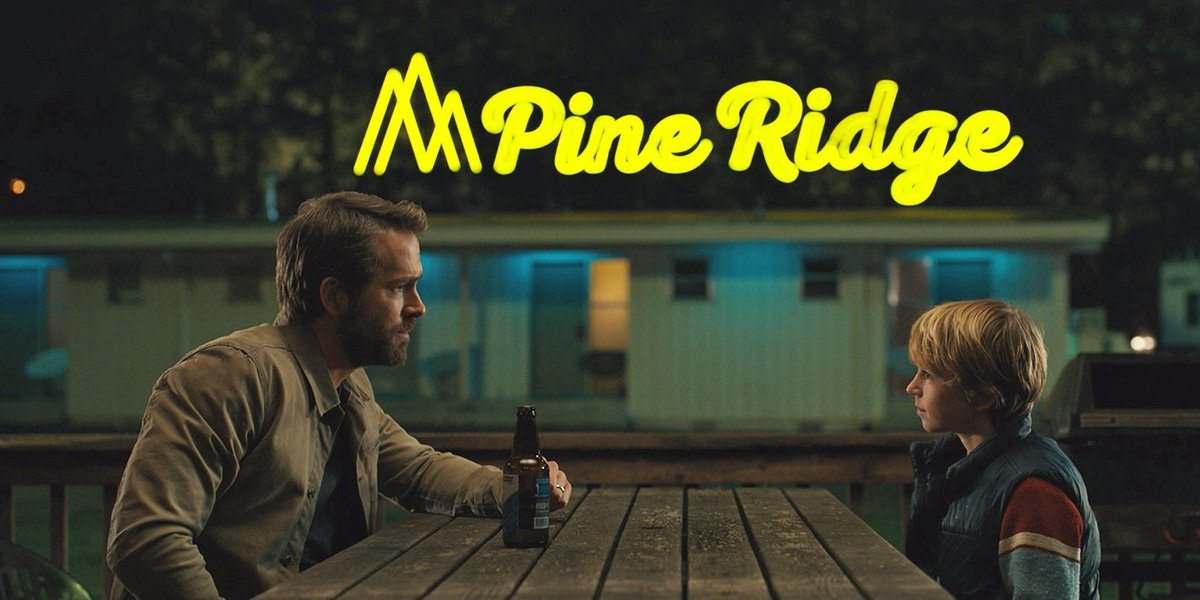 Ryan Reynolds and Walker Scobell in The Adam Project (Netflix © 2021)
Starring Ryan Reynolds as a pilot who teams up with his younger self, The Adam Project is an enjoyable sci-fi adventure about a father and a son.
---

What if you could time-travel to the past and meet your younger self? And what if that younger self was dealing with the recent loss of his father – a loss that you haven't even finished processing yourself? And what if those two versions of yourself had to go further back in time to find your late father and save the future? These are the questions that director Shawn Levy (Free Guy, Stranger Things) and screenwriters Jonathan Tropper, T.S. Nowlin, Jennifer Flackett and Mark Levin ask in The Adam Project, a film that is not only a highly enjoyable, entertaining adventure with a great premise, but also a nostalgic throwback to your favourite sci-fi movies that is first and foremost about a father and a son.
Marking the second collaboration between Shawn Levy and Ryan Reynolds since Free Guy, The Adam Project revolves around a time-traveling pilot named Adam Reed (Reynolds) who steals a jet in the year 2050 and embarks on a mission to save the future, but ends up accidentally crash-landing in 2022 instead of 2018. Unable to undertake another journey right away, Adam heads to his own house, where he meets his younger self (played by Walker Scobell) – a very bright, curious 12-year-old boy with the tendency to talk a little too much, whose life consists of dealing with school bullies and talking back to his mother (Jennifer Garner, of Juno). But "Young Adam" and "Big Adam"'s hilarious banter is interrupted by the arrival of more acquaintances from the future, and the two versions of the same person soon find themselves on another journey through time, hoping to reunite with their father (Mark Ruffalo, of Avengers: Endgame) and prevent a series of events from happening that would have catastrophic consequences on their future.
If you were to focus exclusively on the film's main plot points, it wouldn't be hard to find flaws in its narrative: The Adam Project doesn't really add anything new to the genre, and not only are most of the film's twists pretty predictable, but the world building is not hugely well-developed and the main antagonist is very one dimensional. But all of this doesn't really matter in the end, because what makes the film worth-watching is the pleasure of watching Ryan Reynolds, Walker Scobell and Mark Ruffalo interact with each other and face a series of situations that make them grow and learn a great deal from one another. Even though we don't know exactly how the tiny, asthmatic Adam from 2022 grew to become the confident, muscular pilot from 2050, we can grasp parts of his journey if we pay attention to the details, such as Big Adam choosing not to defend his younger self when he's being bullied because "you don't go from being you to being me without getting your ass kicked," or the pilot asking his 12-year-old self to treat their mother better so as not to have regrets in the future.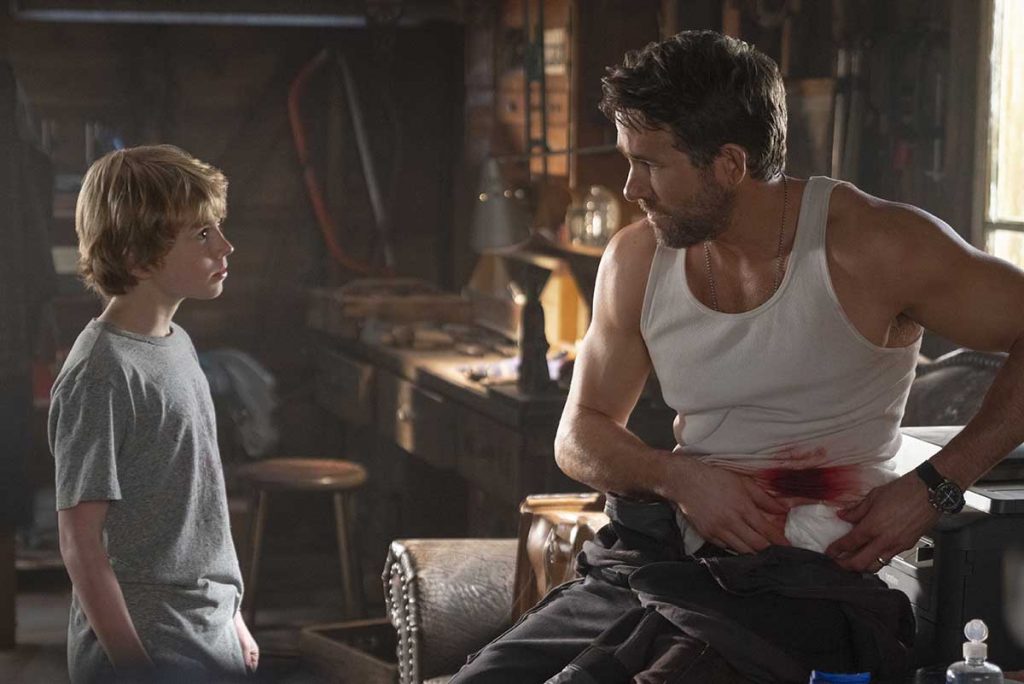 Even though the tone of the film is always lighthearted and fun, there's a lot of raw emotion to be found if one really focuses on the characters, and the film's strength lies in a clever screenplay that never fails to remind us of issues we've faced at some point in our lives, even more so if we've experienced losing a relative: our desire to fix the mistakes we made when we were young and didn't know better, the journey we had to take to make ourselves stronger, and the lies we've had to tell ourselves to be able to deal with our grief. By the time the credits roll, it's not The Adam Project's action scenes and plot twists that you'll remember, but the conversations that ended up moving you a whole lot more than you expected, taking you back to your own childhood and reminding you of the pieces of yourself you lost while growing up.
The Adam Project contains plenty of that Ryan Reynolds signature humour we've come to expect, even more so thanks to Walker Scobell's incredible performance as Young Adam: it's thanks to Scobell that we're always fully convinced that we're watching two versions of same character at different stages of his life, and his chemistry with Reynolds is undeniable. The many hilarious jokes and endearing scenes between the two Adams feel absolutely effortless, and are made even more enjoyable to watch by exciting sci-fi nostalgia that pays homage to cult films like Back to the Future, E.T., Star Wars and Star Trek. Thanks to believable visual effects (Alessandro Ongaro, of Men In Black: International), immersive sound design (Rob Simonsen, of Ghostbusters: Afterlife) and cinematography (Tobias Schliessler, of Ma Rainey's Black Bottom), and a score that includes classics such as The Spencer Davis Group's "Gimme Some Lovin'" and Led Zeppelin's "Good Times Bad Times," the film often feels like a thrilling, epic adventure. But it's The Adam Project's emotional moments that will stay with you the most, surprising you in the best possible way.
The Adam Project is not a perfect film, but it's exactly the kind of film we need right now: a highly enjoyable adventure with the right dose of nostalgia and plenty of heart, that will keep you entertained for its entire duration while also making you think about love, family, and the events that shaped us into who we are today.
---
The Adam Project releases globally on Netflix March 11, 2022.