Ted Lasso Season 2 Episode 3 Review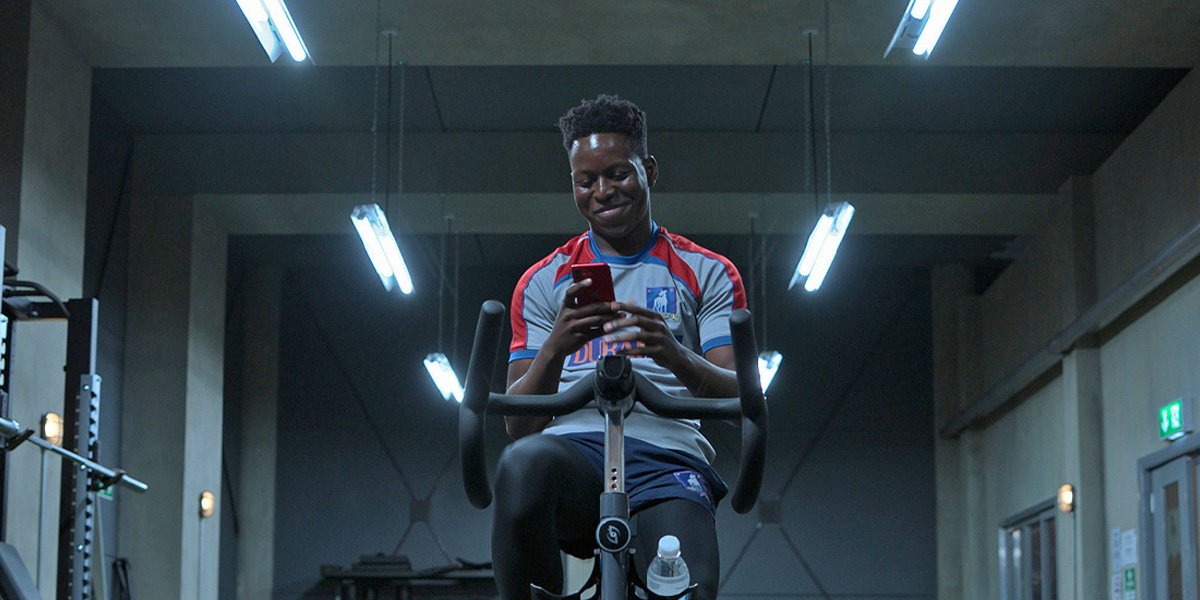 Toheeb Jimoh in "Ted Lasso," Season 2 Episode 3, premiering August 6, 2021 on Apple TV+. (Apple TV+)
Ted Lasso 's Season 2 Episode 3 is a goosebump-worthy episode that sees more than one character make courageous choices, and grow a great deal in the process.
---

Ted Lasso's Season 2 Episode 3 is one of those episodes that start off very slowly but then pick up the pace, surprising you, inspiring you and giving you goosebumps until you come to realise that you've just watched what might just be the best episode of the entire show. If "Do The Right-est Thing" begins with familiar jokes, predictable questions at press conferences, and character dynamics that we've already seen throughout the show's first season and a half, it's when you least expect it that the episode begins to approach more complex, compelling material, and you discover that even its least effective moments have been put there for a reason — to make the best ones all the more affecting on an emotional level.
Once again, Ted Lasso's writers outdo themselves by cleverly veering away from the show's charismatic protagonist, and shifting the focus onto its secondary characters, giving each and every one of them the chance to shine and evolve. And so, Episode 3 is Sam Obisanya's (Toheeb Jimoh) episode, but it's also Jamie Tartt's (Phil Dunster) and Roy Kent's (Brett Goldstein), in a way. As each and every one of our favourite characters deal with life-changing events by making courageous decisions and staying true to themselves, not only do they change a great deal but they also impart meaningful lessons to us, making us want to apply some of that courage to our own lives and make them a little more epic in the process.
Remember Rebecca's (Hannah Waddingham) best friend "Sassy" (Ellie Taylor), mother to Nora, "Stinky" 's estranged, Frozen-loving goddaughter? In Episode 3, we get to meet that goddaughter (played by newcomer Kiki May), who is staying with the AFC Richmond manager while her mother takes a business trip to Brighton. But if "Do The Right-est Thing" initially leads you to believe that you're about to witness more of that "Sassy"/"Stinky" humour you either loved or hated in Season 1 (let's just say I didn't love it), it then takes a completely different direction, showing us a meaningful bond that is only just starting to take shape, and that's made even more effective by how relatable it is.
If Rebecca initially struggles to connect with Nora, as a result of her trying to project an image of herself that she thinks her goddaughter would like, things soon change when Roy comes to the rescue once again, and lets her know that children "just wanna feel like they're part of our lives, the little idiots." Roy's words might seem silly or ironic to the unititiated eye, but, if there's one thing Ted Lasso has taught us, it's that behind Roy Kent's blunt, passive aggressive expressions always lie wisdom and truth. And Roy's heartwarming conversation with Rebecca is only the first of a series of epic, meaningful moments that await us in Episode 3.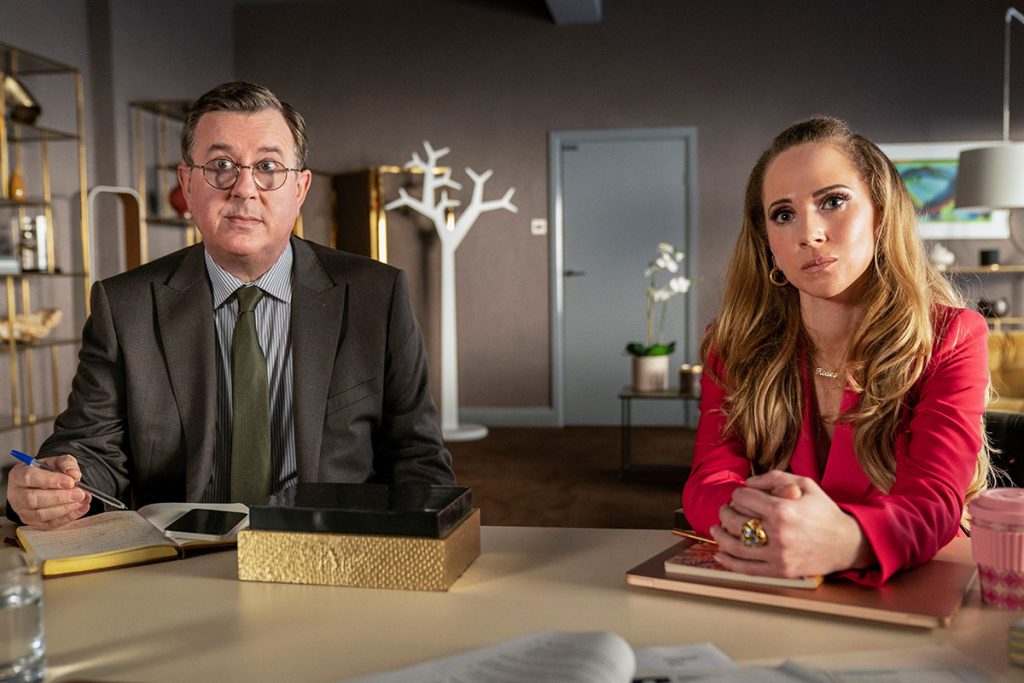 A lot of things happen in "Do The Right-est Thing," starting with a team that still hasn't been able to put an end to its "embarassing streak of draws," and that's facing the double challenge of trying to prepare for a match with Coventry City while having to deal with the fact that "prodigal son Jamie Tartt" has returned. Of course, the football player-turned-reality TV star-turned football player has changed quite a lot in Season 2, acquiring much-needed humility and self-awareness as a result of the many rejections he faced, but that doesn't mean that the rest of the team is ready to welcome him. Jamie's attempts to apologise to his teammates are met with hostility: the bully has become the bullied, even more so when AFC Richmond needs a means to get rid of all the frustration that comes from a seemingly neverending lack of professional achievements.
Of course, this is a challenge for Ted Lasso (Jason Sudeikis) too, who resorts to another one of his unconventional methods to solve the situation, much to Sharon's (Sarah Niles) surprise. But the real surprise of this week's episode comes from Sam Obisanya: perhaps one of the most overlooked players in Season 1, he is finally given room to grow as a character in a way that also highlights his Nigerian background and his values — something Season 1 had only begun to approach, by having the player refuse to accept the toy soldier given to him for his birthday due to his "lack of fondness" for American imperialism.
Here, a lot more is at stake, as Sam is asked to wear a t-shirt that displays the logo of the team's sponsor, Dubai Air — an airline whose oil corporation parent company has had a huge negative impact on Nigeria's environment, at least according to Sam's dad. If Season 1 delved into Jamie's relationship with his demanding father and how it affected him as a player, Season 2 further examines father-son dynamics by showing us a young man who fully embraces his background and identity, perhaps also thanks to a loving, supportive father who has had, and continues to have, a positive influence on his life, even from afar.
It's a difficult decision that Sam has to make in this episode, and he rises to the occasion by displaying unparalleled courage and standing his ground, in one of the strongest scenes not only of Season 2, but also of the entire show. Not only that, but his choice has a domino effect on others around him, calling for even more lessons to be learned, involving, among others, a wise teenager with an odd sense of humour and a knack for business, a precocious, woke little girl, a player who has finally learned how to be part of a team, and a football manager who is slowly beginning to trust her own instincts as a businesswoman, and to believe in herself.
"Sometimes you've got to do the right thing, even if you lose," and Ted Lasso's Season 2 Episode 3 shows us just how empowering and liberating it can be to make the right choice and stand up for one's beliefs, no matter how hard it is or how much courage it requires. Dealing with themes of identity, self-worth, and growth, "Do The Right-est Thing" is a game-changing episode that shows us healthy patterns and dynamics and gives us goosebumps with fierce displays of courage at unexpected moments at just the right time. We can't wait to see more of that throughout the rest of the season.
---
Ted Lasso's Season 2 Episode 3 premieres on Apple TV+ on August 6, 2021.