Stranger Things 4 (Vol. 1) Review: Terror in & Beyond Hawkins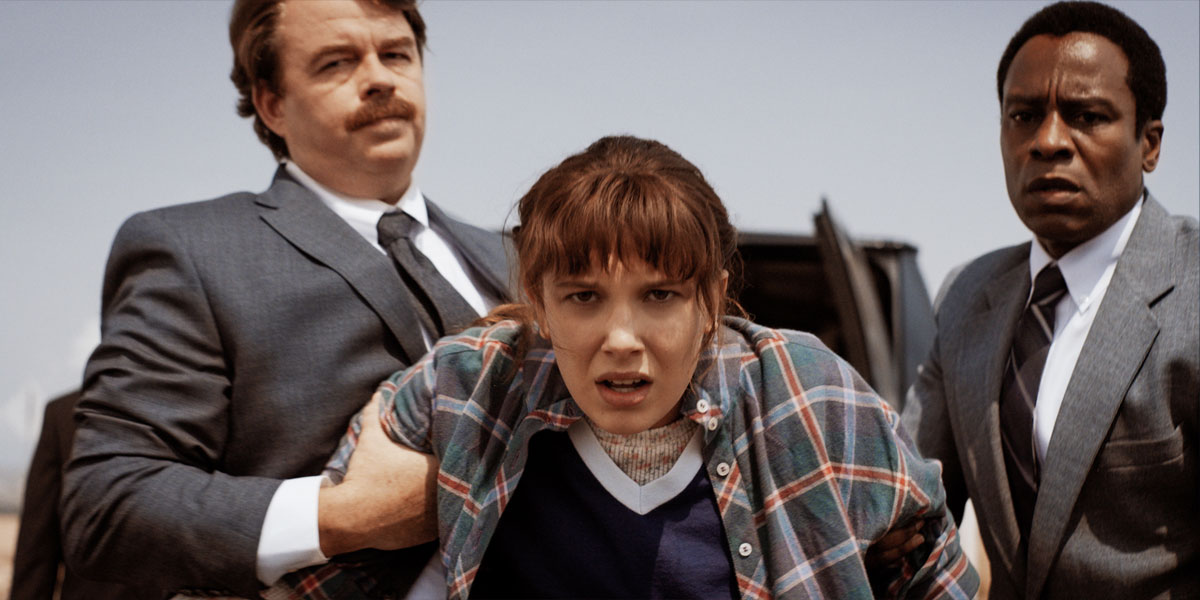 Stranger Things 4 (Vol. 1) (Netflix)
Stranger Things 4 (Vol. 1) features scarier horror, great character moments, and ends on a terrific note, proving the long wait between seasons was worth it.
---

Here's a fun fact: for a long time, I avoided watching Netflix's Stranger Things, condemning it to being an overrated rip off of The Goonies (1985) and various Steven Spielberg films. However, everything changed once Maya Hawke, the daughter of Ethan Hawke and Uma Thurman, joined the cast for Stranger Things 3, the series' third season, as Robin Buckley. I was a tremendous fan of Maya Hawke's performance as Jo March in the 2017 Little Women television miniseries. Her casting was the catalyst I needed to binge the series from the beginning before the July 4th premiere of Season 3.
In short, my condemnation of the series was too much. I quickly fell in love with the nostalgic feel and the dissecting of various 80s movie tropes, and this world created by The Duffer Brothers. Another unexpected surprise was how much I related to Nancy Wheeler (Natalia Dyer), who goes to great lengths to protect those she cares about while also being a multilayered character that has so much more to her than being "Little Miss Perfect" as she appears to be in Season 1. By Stranger Things 3, Nancy has become a reporter intern with The Hawkins Post newspaper, cementing her firmly as my favorite character (especially since I am a journalist myself). I never expected to love this character and Stranger Things as much as I did, and that happened before Maya Hawke's Robin had even appeared.
From what I've gathered, it seems that Stranger Things 3 is the most divisive season of the series to date, but I, for one, enjoyed it. Perhaps the mallrat in me loved seeing Eleven (Millie Bobby Brown) and Max (Sadie Sink) go on a little shopping spree in Starcourt Mall. Maybe it was the debut of Robin, her friendship with Steve Harrington (Joe Keery) and her coming out scene being one of the best and most unexpected I've seen in recent memory. The killer soundtrack could've also been a factor. At the end of the day, I had so much fun watching the 3rd season, and I was dying for Season 4 to come out.
Fast forward a few years, and the world has certainly been through a lot since Stranger Things 3 premiered. I myself have gotten further in my career as a journalist and critic, we've gone through a global pandemic, the Summer of 2019 seems like a distant memory. My excitement levels for Stranger Things 4 never really wavered though, and only increased with each tease released by Netflix. Then came the announcement that Season 4 would be split into two volumes, with Vol. 1 releasing on May 27th and consisting of 7 episodes, and the final 2 episodes set to be released as Vol. 2 on July 1st. To go along with that announcement, Netflix announced that Season 4 would feature the longest episodes of Stranger Things to date. Vol.1's first 6 episodes range in runtime from 1 hour and 3 minutes to 1 hour and 18 minutes. The final episode of Vol. 1 has a staggering 1 hour and 38-minute length. It seems that Netflix and The Duffer Brothers knew how long fans had been waiting and wanted to reward them with supersized episodes. There's also the possibility that the lengths are increased to tell as much story as possible in order to reach the now officially announced end date, as the Duffers plan to conclude the series with the 5th season, Stranger Things 5.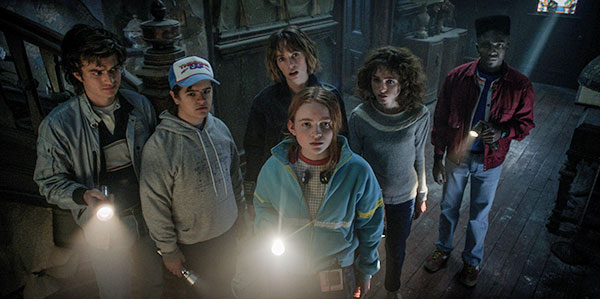 After all this time and hype, combined with the new element of supersized episodes, did Stranger Things 4 (Vol. 1) deliver? The answer, as you can probably guess from my rating, is yes. However, that rating does have a few catches to it, even if I think this latest season is ultimately excellent.
Stranger Things 4 (Vol. 1) picks up six months after The Battle of Starcourt, with Eleven living in California with Joyce (Winona Ryder), Will (Noah Schnapp), and Jonathan Byers (Charlie Heaton). She has been separated from her friends in Hawkins, and her powers still haven't returned. Our young characters are facing their biggest challenge yet: high school, in two different states. As Spring Break approaches, a new supernatural threat emerges in Hawkins, bringing forth a new mystery connected to the Upside Down. Meanwhile, Jim Hopper (David Harbour) is imprisoned in Russia, and will face dangers of his own.
One thing that you may have heard being said in the lead up to the release of Stranger Things 4 (Vol. 1) is that this season would be scarier than earlier installments. Those weren't understatements: the horror in Season 4 of Stranger Things is unlike anything that the earlier seasons have done. From the opening scene on, it's an entirely new ballgame in terms of how far the horror can go. Throughout the season, we're taken to dark places, see brutal kills, and are treated to some visuals that are terrifying and beautiful at the same time. The villain of this season is also pretty menacing in his own right, just based off his look, and the mystery surrounding him only adds to that fear. As a whole, it's a really stressful season and there are moments that will fill you with dread and question if characters will make it out alive.
What impressed me the most, besides the increased horror elements, were the character moments that were offered. In Stranger Things 4 (Vol. 1), not only are most of our main characters given time to grow and shine, but some new and interesting dynamics are showcased. My favorite and perhaps the best of the bunch has to be the journey that Sadie Sink's Max Mayfield goes through. The seeds for Max's arc were planted at the end of Stranger Things 3 and this season does a great job of not only expanding on that ending, but adds to end. The character is in a rough place, her relationship with Lucas (Caleb McLaughlin) is over, and she's dealing with the trauma from The Battle of Starcourt and the death of her stepbrother, Billy Hargrove (Dacre Montgomery). Part of what makes Max's arc so impactful is that we don't just have her being told by other characters that she's been through a lot. We've seen her go through it as viewers, and Season 4 allows us to experience the aftermath, and the Posttraumatic stress that Max has. It's not something that is just handwaved away, it lingers, and is nerve wracking as she works through it. Sadie Sink puts everything she has into Max throughout the season, showing off a wide range of emotions and skills. She's an absolute star, and makes you feel every emotion, whether that be through her tone of voice or facial expressions. Without a doubt, her performance in Episode 4, "Chapter Four: Dear Billy", is the best work done by anyone in the cast this season.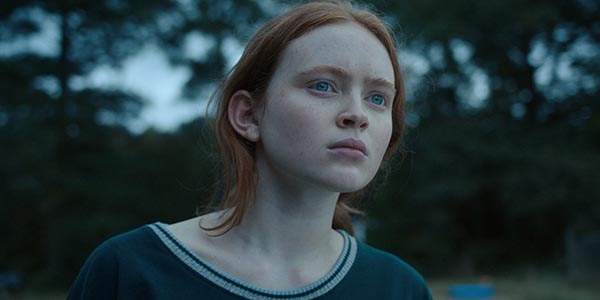 The interesting new dynamics the writers came up with were at times what kept me in the show, especially early on. We get to see Dustin Henderson (Gaten Matarazzo) interact with a new character, Eddie Munson (Joseph Quinn), a student and leader of the Hellfire Club, the official Dungeons & Dragons club of Hawkins High School. Now at least for me, Eddie wasn't as likeable in Episode 1 of Stranger Things 4 (Vol. 1), and what quickly brought me around was the loyalty that Dustin had to him. It made me think, maybe this guy isn't all that bad, which then allowed the character to further grow on me as the season went on. Maya Hawke's Robin gets to work with Max in Episode 2 and it's cool to see that dynamic act as sort of an answer to the Steve/Dustin friendship. While Robin and Max don't become best friends in the way that those characters are, they're both smart and savvy, which balances off Steve and Dustin well when these four are paired together for most of the second episode.
My favorite new pairing has to be Robin Buckley and Nancy Wheeler. Yes, they're my number 1 and 2 favorite Stranger Things characters, but that's not enough to make it work. They spend a good chunk of Episode 3 "Chapter Three: The Monster and the Superhero" together, and while we do see a lot of those differences that were hinted at when the writers had Robin refer to Nancy as "such a priss" in the previous season, we also see potential for a friendship to grow between them. They're different, but as both of them come to realize, also similar in a number of ways. The other thing that helps this pairing is the chemistry that Maya Hawke and Natalia Dyer have with each other, they really appear to enjoy working together. Robin and Nancy working together is exactly what helped me through Episode 3, which was a bit of a bore.
That brings me to the story of Stranger Things 4 (Vol. 1). Overall, it was good, but remember those catches I mentioned? The story is exactly where all of those catches are. While longer episodes do allow for more story to be told, there's an argument that some plotlines could've been left on the cutting room floor. The first 3 episodes really drag, feeling like a mix of various horror films: there's one part A Nightmare on Elm Street (1984), one part Halloween (1978), and one part Carrie (1976), among others, all stirred together to create something that never quite feels like the Stranger Things that audiences know. Taking inspiration from these films is fine, but the writers don't really dissect these films as they have done in the past. The Carrie (1976) vibes in particular are astounding, in that rather than feeling like a tasteful homage that subverts the tropes, they play like a rip off.
Once Episode 4 rolls around, things pick up tremendously and don't ever really slow down until the end. Stranger Things 4 (Vol. 1) builds to its ending so beautifully that you won't know what is coming until it happens, and you're left in absolute shock. Said ending also sets a fantastic stage for the final 2 episodes of the season that will be released as Stranger Things 4 (Vol. 2) in July. Assuming that those episodes are able to continue the good work of Episodes 4, 5, 6, and 7, one would be able to say that the back half of the season is better than the first.
See Also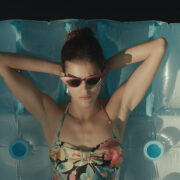 There are plotlines that are either dropped or don't matter in the grand scheme, and could've been cut. Simply put, the character of Jason Carver (Mason Dye) and the other members of the Hawkins Basketball team, did not deserve an arc. They could've been used to further Lucas's arc, and then dropped pretty easily in the early episodes. Jason's arc is so stereotypical it hurts, and is never really all that clever. Then there's Will and Jonathan Byers, who have their arcs tied up with Eleven and Mike Wheeler, her boyfriend and Will's friend (Finn Wolfhard). They are then placed with Mike in a poor attempt to replicate the popularity of the Scoops Troop (Robin, Steve, Dustin, and Priah Ferguson's Erica Sinclair) from Stranger Things 3 that doesn't work. Grouping those characters together also results in Will getting very little development as a character and Jonathan fairing even worse and regressing. Would it have killed the writers to have Nancy and her long-distance boyfriend Jonathan interact more? Yes, they are busy, but even a few phone calls would've worked. We're told they're trying to maintain their relationship, yet we hardly ever see that. Jonathan's new interest in weed smoking gets more from the writers in Stranger Things 4 (Vol. 1) than his relationship or himself as an actual character.
Finally, there's one more tidbit that rubbed me the wrong way: in the first episode, we're introduced to a new character that one of our returning character hints they have feelings for. These two characters then share a semi awkward/cute scene with each other and then the new character is never seen again in Vol.1. While I'm alright with a slow burn, there's no reason why that new character couldn't have returned at least once in the next 6 episodes. If the writers were just going to do that, they could've stored that scene away for later, because as it stands right now, it's a pointless, unfortunately dropped plot.
Let's move on to the plotlines I did enjoy, because the major plotlines carry this season on their back. Eleven's arc is fascinating, and so is Hopper's. Interestingly enough, the former police chief of Hawkins and his adoptive daughter both do a lot of a lot of reflection. We're given more background on Eleven and her history, which is something that is certainly worth exploring. Getting to see Hopper alone, in an unfamiliar place, gives David Harbour and the writers the ability to really dive into who he is now, and how that compares to who he was prior to the beginning of the series. Max's story, as previously mentioned, is one of the highlights of the season. The main antagonist, Vecna, also receives a ton of development, and the mystery surrounding him is a wonderful thread throughout. I also enjoyed getting to explore new locations, even if certain elements of those plots could've been done better. The additions to the lore of the Upside Down were pretty surprising and things do appear to be falling into place for a final battle during Stranger Things 5.
Most of the characters get serviceable arcs in Stranger Things 4 (Vol. 1) that should be able to wrap up pretty easily within the next two episodes or blend a bit into the final season. The thing is, I have no idea how exactly they'll wrap up, which is great. It gives me and other fans a lot of room to theorize what could happen before July 1st rolls around. This also means that I for one will be surprised by the outcome, whatever it may be.
My hope is that Vol. 2 will follow in the footsteps of Episodes 4, 5, 6, and 7, and be a great set up for the final season. In spite of my gripes, I really enjoyed most of Stranger Things 4 (Vol. 1): the new, darker horror elements really impressed me and plenty of characters, including my two favorites Nancy and Robin, got some solid character moments. The ending shocked me and left me begging for more, much like I was after watching Stranger Things 3. At least I won't have to wait so long before getting to return to Hawkins this time.
---
Stranger Things 4 Vol. 1 and Vol. 2 are now available to watch on Netflix. Read our review of Stranger Things: Vol 2