The Broken Hearts Gallery (Review): Actresses Shine in Pleasant Romcom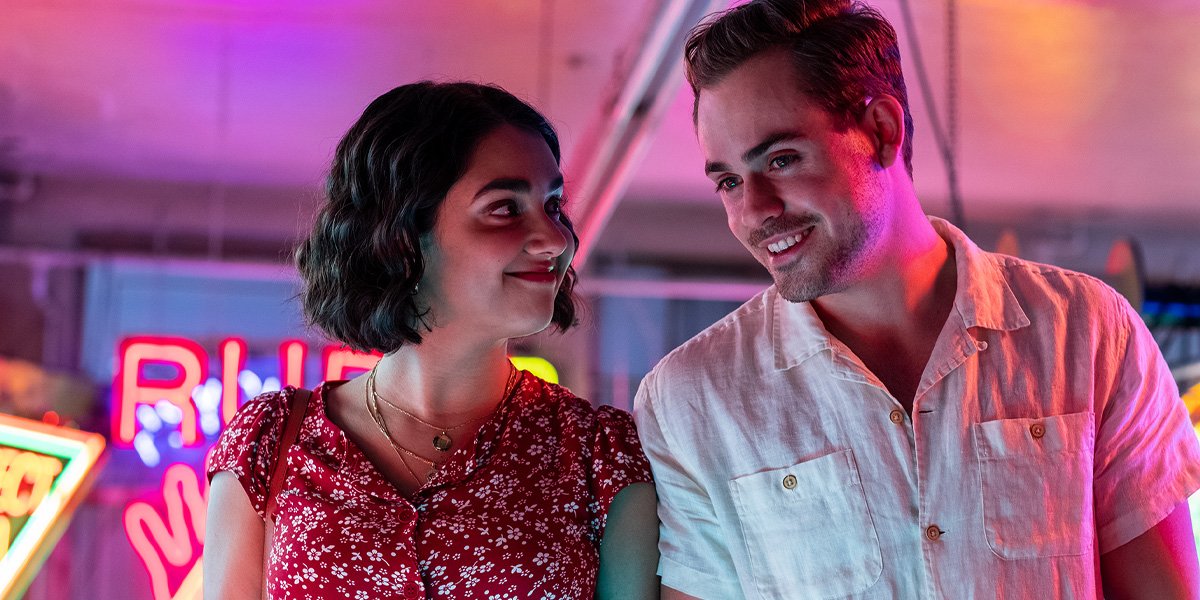 Dacre Montgomery and Geraldine Viswanathan star in THE BROKEN HEARTS GALLERY (George Kraychyk / TriStar Pictures)
The Broken Hearts Gallery aspires to be a classic romantic comedy but finds success as a smaller story about three friends in New York.
---

Largely gone are simple contrived premises that let boy and girl meet cute and overcome some silly obstacles to find romance – the classic formula of Julia Roberts and Hugh Grant that dominated my youth. It appears that, with few exceptions – Netflix's breezy Set It Up stands out as one – modern romantic comedies feel inextricably influenced by quirky indie romances or Apatow-style gross-out comedies. If someone doesn't poop on the sidewalk or mope to Elliott Smith tunes, it is hard for a romantic comedy to find financing.
The Broken Hearts Gallery ostensibly tries to get back to the classic formula.  Our lead is a quirky art gallery employee who dreams of creating her own exhibitions (a perfect romcom job) who meets a guy attempting to design his own classic hotel (again, a perfect romcom job) and the two bond over her somewhat ridiculous breakup.  It goes without saying that his hotel has the perfect space for an art gallery…  As is the rule in the genre, economics are hand waived away.  A loss of a job or an investor is met with a whiskey and derring-do.
The Broken Hearts Gallery also features perhaps the key ingredient of a romantic comedy – a stellar leading lady. Geraldine Viswanathan is a dynamite talent. She largely appeared on the radar as the standout performer in the mildly amusing teen sex comedy Blockers. Hala, released last year with little fanfare early in Apple TV+'s lifespan, serves as a true testament to actress' talents. Playing a Pakistani-American teenager struggling with the tension between a conservative religious homelife and a burgeoning interest in two entirely verboten subjects (boys and skateboarding), Viswanathan brings the role to life with a smart, textured performance. The quirky City girl pining for a boy is unsurprisingly a lay-up for the actress.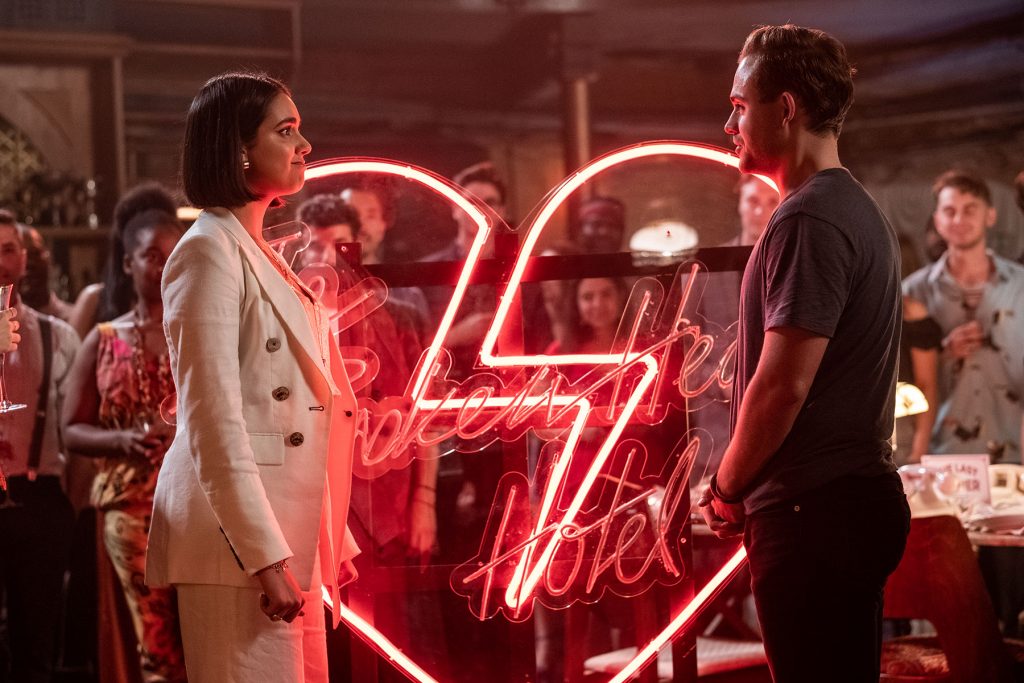 Here's the problem: The Broken Hearts Gallery might actually work best when it allows the influence of shows like Girls and Sex and the City to shine through. The film's strongest scenes see our heroine hanging out with her friends. Played winningly by Molly Gordon (Triple A in Booksmart) and Phillipa Soo (Eliza Schuyler in Hamilton), the performers manage to expand the strictures of their "quirky best friend" roles into supporting characters who seem more worthy of our screen time than our romantic lead. The film is most alive when the three women banter about boys and life in New York City. As much as I miss the classic romantic comedy structure, The Broken Hearts Gallery is simply a livelier, better movie when it sidelines the romantic comedy elements. It is, of course, a tribute to the talent of the three leading actresses that these scenes feel as alive as they do. Viswanathan, Gordon, and Soo have an easy chemistry – little moments of goofy banter feel surprisingly steeped in personal history.
See Also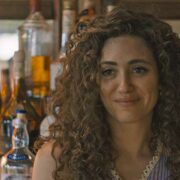 It seems clear as well the filmmakers struggled with the balance of classic romantic comedy structures and modern female-led dramedy. The titular gallery comes to feel as almost a distraction. Breakup "confessional" videos form part of the gallery's content – a nod to When Harry Met Sally – but director Natalie Krinsky (once a story editor on Gossip Girl) cannot be bothered to even show the videos for all the lead characters. Not that I mind, as the gallery is the sort of romcom contrivances that works best with minimal screen time, but it speaks to the struggle the director faced in balancing the story. Perhaps the other problem is that I've written a few hundred words and have yet to reference our male love interest. Dacre Montgomery (of Stranger Things fame) is suitably handsome and reasonably charming, but his chemistry never seems quite right with Viswanathan. The actor very clearly has more verve with the film's romantic comedy romance roadblock Suki Waterhouse (Assassination Nation), which is never a good sign.
It seems to me that The Broken Hearts Gallery aspired to be a good bad movie and accidentally stumbled into being a bad good movie. Nevertheless, it is a breezy, pleasant experience well worth your time thanks to the leading performances of three excellent actresses.
---