Slow Horses (Apple TV+): Season 2 Episode 3 Review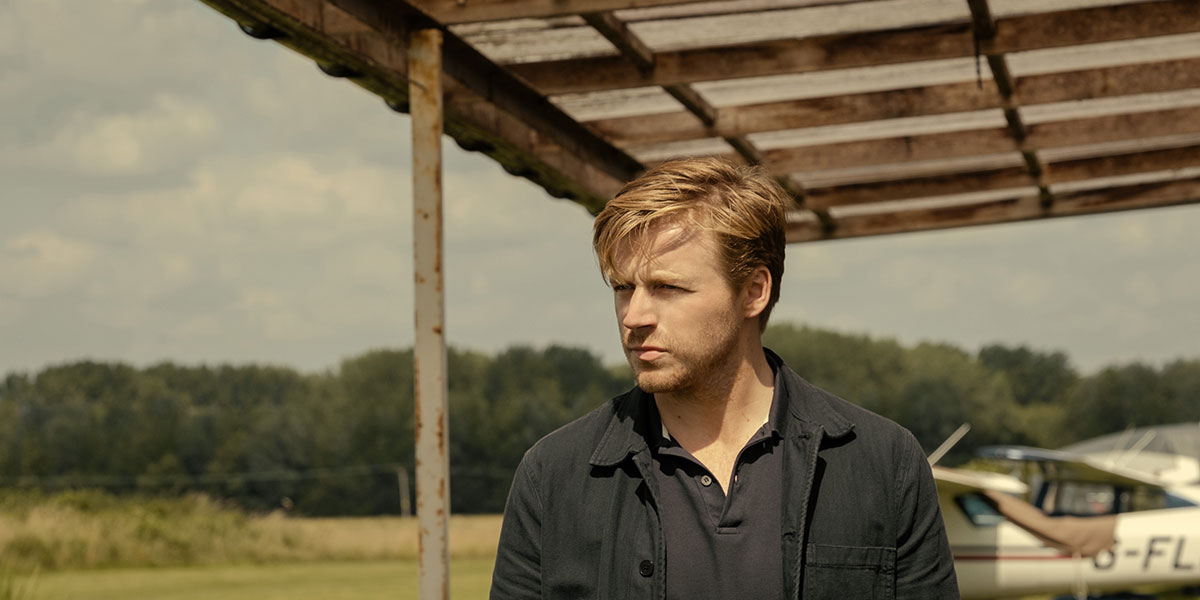 Jack Lowden in Season 2 episode 3 of "Slow Horses," now showing on Apple TV+ (Apple TV+)
Episode 3 of Slow Horses' season 2 builds its tension subtly but effectively, tightening its plot strands in a way that's interesting, if a little too obvious.
---
This review may contain slight spoilers for episode 3 ("Drinking Games") of Slow Horses season 2.
After last week's cliff-hanger ending, episode 3 of Slow Horses lulls us into believing that everything's fine, it was just a misunderstanding, and it's all sorted out with no immediate danger. But then it then pulls the rug out, in its typical low-key but pointed manner, and concentrates on building tension for the rest of the episode. It's an episode where everything feels heightened, but there's also an obvious throughline that feels a little too obvious, and so far it has proved to be a show that's a little cleverer than that.
River (Jack Lowden) is roaming the countryside, searching out the hilariously nicknamed 'Baldilocks' (Marek Vašut) and posing as a journalist in Upshott, cosying up to a local bartender, Kelly (Tamsin Topolski), who has offered to give him a tour of the area. And as it just so happens, Kelly has a pilot's licence and her dad (Adrian Rawlins) owns the local flying club. Back in London, Lamb (Gary Oldman) is hunting down the person he believes is responsible for a Slough House member's career coming to a tragic end, and The Park are starting to get nervous about the anti-capitalist marches planned for the city centre in a few days' time.
For the majority of episode 3, the focus is on build-up. We're still flitting back and forth between plot strands, but the connection points are starting to emerge. Optimistically, it would appear that writer Morwenna Banks and director Jeremy Lovering are setting up something a little bit slicker than the obvious 'they're all Russian, they're all bad and they're all working together' scenario; but then, perhaps not. Perhaps the show will play out exactly like that and it'll be the tone and the characters that elevate it, but it'd be a shame for the show to not be the something more it has promised to be since its auspicious beginning.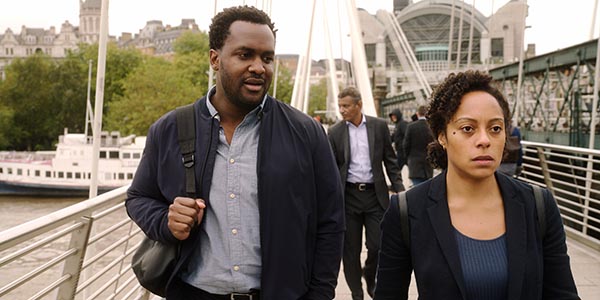 Of course, this is all speculation, but since Slow Horses does such a good job of building its tension, bringing its chess pieces together and, like we mentioned, pulling the rug out from underneath cliched feet, it's hard not to wonder just when the twist is coming. Indeed there's one in episode 3 that's pretty clunkily foreshadowed before the inevitable cliff-hanger, but by now we're so invested in the plot that it's pretty forgivable. For all its fart jokes and its tendency to deny its 'heroes' a hero moment, it's a show that places a lot of emphasis on its narrative. Season 2 is allowing Slow Horses the freedom to really delve into a case without the set-up, but its very nature means there's always the hint of things not going exactly to the plan one would expect from more 'sophisticated' spy fare. It's exciting to see where the race will end, regardless of the way our ponies get there.
While last week was definitely a showcase for Lowden and Oldman, this week lets more of the ensemble have a moment in the spotlight. Louisa (Rosalind Eleazar) is on the brink, we've learnt more about Kadiff Kirwan's Marcus, Shirley (Aimee-Ffion Edwards) still refuses to take any of Roddy's (Christopher Chung) sh*t, and there's even an appearance from Stranger Things fan favourite Alec Utgoff, as shady Russian businessman Pashkin. There's an edge to all the characters this season that's really interesting; Lowden's River is a little bit too intense and a little bit too committed to proving he's a good spy to be entirely convincing as the 'nice guy, bumbling journalist'. And for all Lamb's bluster and admittance that sentimentality and condolences are not his strong suit, there's a glimmer of genuine pathos in him this week, showing that he really does have a heart under the couldn't-give-a-toss façade. The Slough House team have such a compelling dynamic, that it's proving as exciting to see where they end up as much as the narrative itself.
Next week feels like it'll be the pay-off to this week's build-up, perhaps mirroring one of the stand outs from season 1 (episode 4, 'Visiting Hours') with a tight, energetic hour of television that really lets its moments of tension build, linger and then release. Let's hope that the twists, if they do come, are suitably twisty and that the pacing, tonality and character development continues its upwards trend.
---
Season 2 Episode 3 of Slow Horses is now available to watch on AppleTV+.
---
WATCH SLOW HORSES: SEASON 2 EPISODE 3: