Shrinking (Apple TV+): Episode 9 Review

Lukita Maxwell and Luke Tennie in Episode 9 of "Shrinking," now streaming on Apple TV+ (Apple TV+)
With episode 9, Apple TV+'s Shrinking proves that it's not just a series about therapists, but also a therapeutic show.
---
Last week, I wondered when Apple TV+'s Shrinking would start focusing onPaul (Harrison Ford), since up till now the therapist has been more preoccupied with helping (and hilariously judging) his co-workers than looking into himself. In episode 9, we have the answer, as Paul opens the door to his "fortress of solitude" for just enough time to let some people in. But this week's episode does so much more than that, giving each character enough screentime to not only grow, but also show us healthy ways to process grief that we can actually apply to our own lives.
Every time I watch an episode of Shrinking, I am reminded of my own share of loss, since, like Jimmy's (Jason Segel) daughter Alice (Lukita Maxwell), I, too, lost my mum when I was a teenager. The dynamics I see between Alice and Jimmy are incredibly similar to what my dad and I experiences, and are possibly still going through to this day. Each new chapter of Shrinking reminds me just how much we need to see such depictions of grief on the screen, which can not only provide us with closure, but also make us feel less alone, and show us how to face our own unprocessed feelings.
Episode 9 is not the best episode of the Apple TV+ series to date. Not only does not much happen in it, but there are a few highly foreshadowed developments that you'll absolutely see coming. But it doesn't even matter: we have grown so fond of Jimmy, Paul, Alice, Gaby (Jessica Williams), Liz (Christa Miller), Sean (Luke Tennie), Brian (Michael Urie), and our psychological vigilantes that watching them have healthy interactions with one another and slowly heal is not only rewarding, but also therapeutic.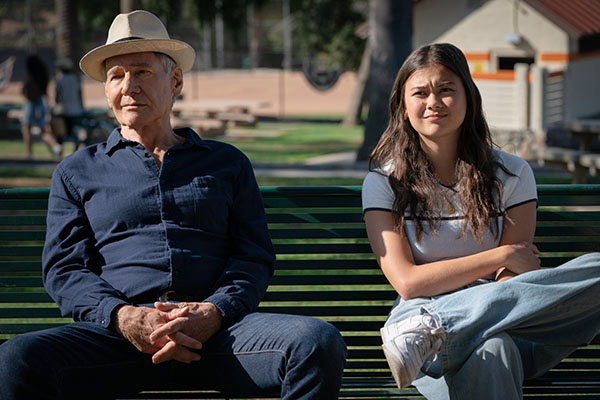 This week's episode mainly revolves around Paul, who's having difficulties accepting that he's about to receive a lifetime achievement award because he's not ready to be celebrated yet. But the relationship between Jimmy and Alice also improves in episode 9, as the therapist begins to understand how to remember his dead wife in a healthy way and his daughter learns how to open up with him about her anxieties.
And then there are Liz, whose life is changing now that her husband Derek (Ted McGinley) is always around, and Gaby, whose lunch with her ex has an unexpected effect on her sex life but who's also ready to think of her own happiness. Brian's wedding preparations shed much insight on his relationship with his father, and Sean might just be ready to decide who he wants to be in the future.
But this doesn't even begin to describe how much our characters' dynamics have shifted in this week's episode of Shrinking, compared to the premiere. Alice and Sean are able to be affectionate toward one another in an almost siblinglike way, Jimmy has embraced his inner vigilante and keeps merrily interfering with his patients' lives instead of second guessing himself, and Gaby continues to be her adorable, blunt self, even more so since she discovers something that we absolutely didn't see coming.
See Also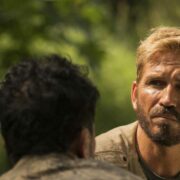 We also get to see all three therapists at work with their respective patients. And for the first time, it feels like every single one of our characters – not only Jimmy, Gaby and Paul, but also Liz, Derek, Brian, Alice, and even Paul's daughter May (Lily Rabe) – are finally able to accept one another for who they are, and embrace each other's flaws as well as their own.
In only 9 episodes, Shrinking has evolved from a show about therapists to a therapeutic show, and it has done so in an almost seamless way, never forgetting about the wit and the humour. Bring on next week's finale!
---
Episode 9 of Shrinking is now available to watch on Apple TV+.
---
WATCH SHRINKING: EPISODE 9: