Past Lives & the Meet-Cute Legacy of Before Sunrise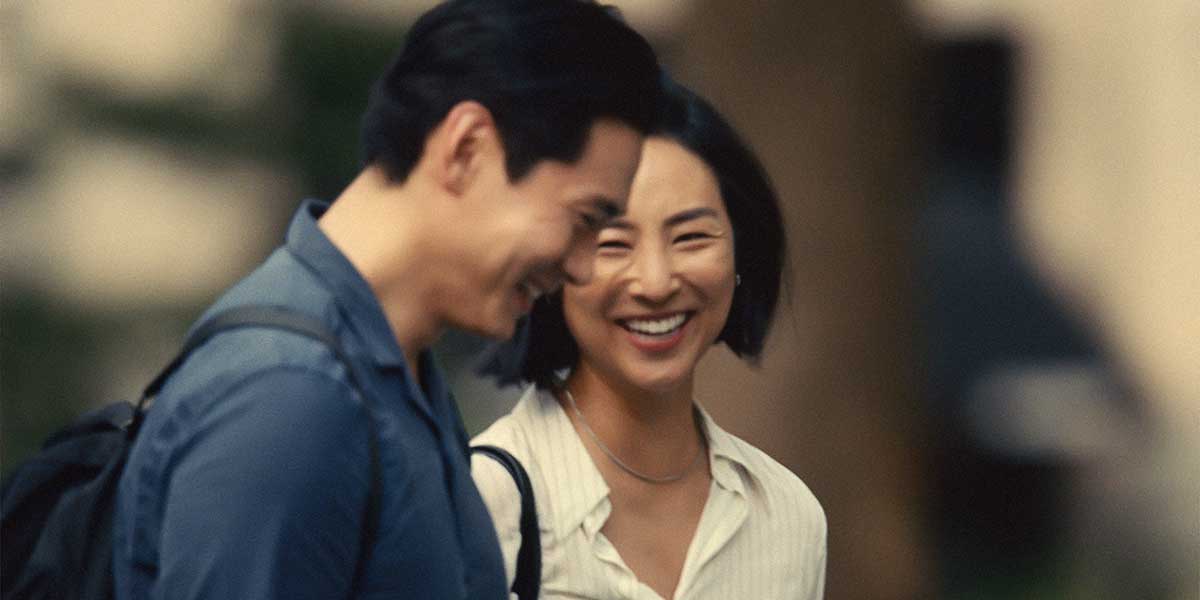 With the meet-cute trope in Before Sunrise recently inspiring Celine Song's Past Lives, we take a look at the legacy of Before Sunrise.
---
Premiering at Sundance Film Festival in early 2023 was Celine Song's miraculously resonant film Past Lives, which has gone from strength to strength, becoming one of 2023's most critically acclaimed movies. The film, which covers a timespan of 24 years, owes a lot of its philosophical ruminations to Richard Linklater's Before Sunrise, the least of which being the elements that amount to the consistent humming undercurrent of the meet-cute trope, proving that Before Sunrise continues to maintain its legacy. Perhaps the lyrical pathos which embodies Past Lives has purported it becoming a modern day successor to the 1995 classic.
---
The History of the Meet-Cute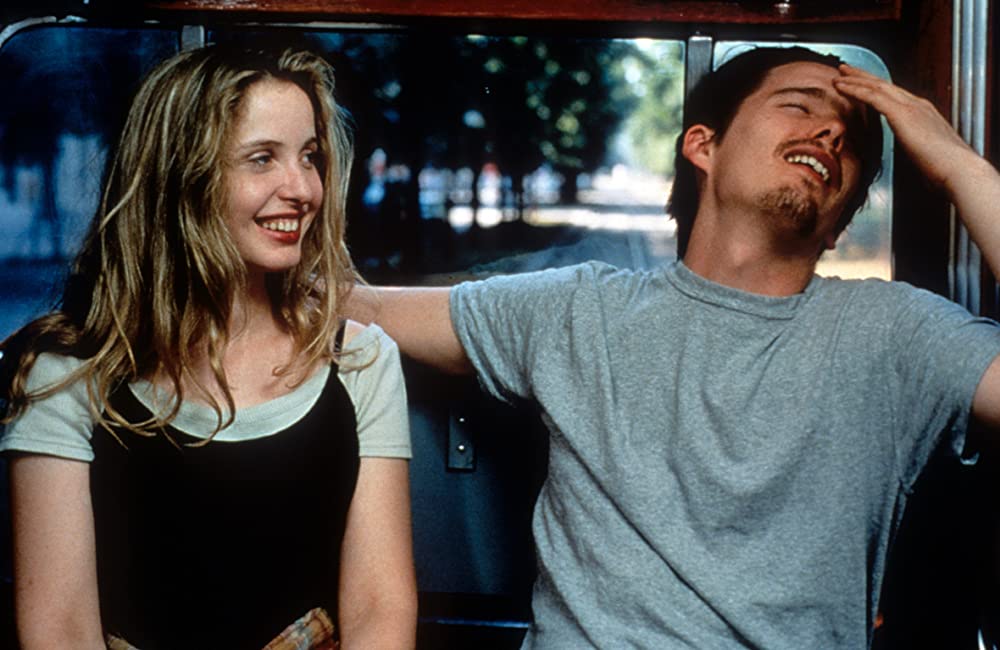 The 'meet-cute' trope, one that is often cited as a 'contrived romantic encounter', has been around in film and media for as long as history has been recorded. The trope – one where two parties who are potentially future romantic interests meet for the first time in a cute way – appears heavily in Ancient Greek myths and legends as Grecian heroes and gods attempt to woo their newest conquest (mostly in ways that are less acceptable in modern times). In contemporary film, the first live-action feature that appears to include the meet-cute trope is the opera adaptation Faust et Marguerite (1897) which has unfortunately been lost to time. The etymology of the term itself appears to originate from 1938's Bluebeard's Eighth Wife, when director Ernst Lubitsch described his protagonists first encountering each other as meeting cute.
Over time, the trope has been played out in several forms, normally existing as the inciting incident to forward the plot of the film. From David Lean's 1945 masterpiece Brief Encounter to 2001's best animated film recipient Shrek, the trope has appeared many times, even being used as the title of a Peacock original movie in 2022. In 1995, however, the trope peaked with Richard Linklater's Before Sunrise when two young strangers meet-cute on a train and proceed to spend one beautiful night together in Vienna.
---
The Before Sunrise Effect on Past Lives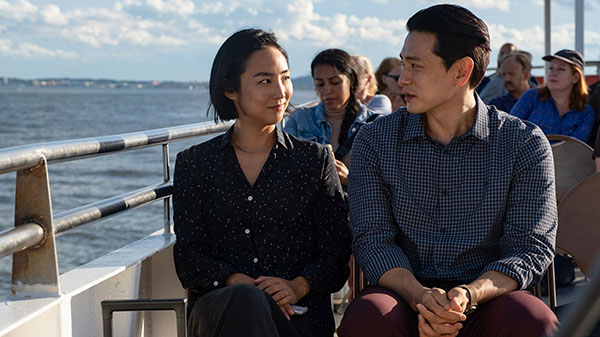 In a 2013 Q&A courtesy of San Francisco Film Festival, Richard Linklater, the director of the Before trilogy, spoke about a meet-cute he had with a woman, in turn inspiring the conception of the first in the trilogy Before Sunrise. Her name was Amy Lehrhaupt, and Linklater dedicated Before Midnight (the third and as-of-yet final film in the series) to this woman. He spent one night with her, and their fateful meeting prompted Linklater to write about it. Sadly, and unbeknownst to Linklater until 2012, Lehrhaupt died in 1994, a few weeks prior to Before Sunrise shooting. In a 2013 interview, he pondered the lasting impact on his life that Lehrhaupt had had, saying "who knows how we reverberate through each other's lives?".
Linklater's wandering thought about reverberation embodies the essence of Celine Song's Past Lives. A film where the protagonist, Nora (Greta Lee), meets a young Hae Sung (Yoo Teo) and, over the course of their lives, they encounter each other at various milestones. The wonderful debut from Song talks about the Korean phrase 'in-yun'. The phrase, which speaks on the little connections one makes over thousands of previous encounters over generations, deliberates over fate and destiny. It reverberates through the triptych that is Past Lives, as the film is structured in a similar way to Linklater's Before Trilogy. While the trilogy of Before Sunrise, Before Sunset and Before Midnight takes place every nine years (in real time: 1995, 2004, 2013), Past Lives occurs over a period of 24 years (2000, 2012 and 2024).
In Before Sunrise, Jesse (Ethan Hawke) and Celine (Julie Delpy) meet-cute on a train, spend the next 12-16 hours of their lives together and don't see each other again for 9 years. Similarly, the characters of Past Lives, Nora (Greta Lee) and Hae Sung (Yoo Teo) meet as children, disappear from each other's lives only to be reunited through Facebook 12 years later. In the portion of Past Lives that occurs in 2024, Nora ponders a similar ideology to Linklater's aforementioned rumination on the effect people have on your journey through life. That this "in-yun" concept is the soul of Past Lives – a film that profoundly inverts the meet-cute dynamic thrice – helps solidify Past Lives as one of many inspired by Linklater's trilogy.
---
A Lasting Influence
While there's 28 years between the release dates of Before Sunrise and Past Lives, the legacy of the former remains prevalent in both it and many films preceding it. The DNA of Linklater's Before Trilogy stems from expanding on the vignette form of the Nora Ephron written When Harry Met Sally, released six years prior to the 1995 masterpiece. The titular characters (Billy Crystal and Meg Ryan, respectively) meet-cute as they drive together from Chicago to New York, reuniting through several chance encounters over the next 12 years.
The impact of Before Sunrise spreads throughout many other contemporary films, not unlike where Die Hard became the template for a multitude of action films where Air Force One becomes Die Hard…but on a plane. In recent months, the lovely romcom Rye Lane was briefly released in UK cinemas by StudioCanal, before dropping on Disney+. A London-set romcom that starts with its own meet-cute – in an art gallery – as the two protagonists enact their own Before Sunrise as they, just like Jesse and Celine, wander around a city together.
The slivers of Before Sunrise also appear in Chris Evans' directorial debut from 2014, Before We Go, when his character Nick and love-interest Brooke (Alice Eve) meet-cute in New York's Grand Central Station before spending an evening together around the Big Apple. The essence of the 1995 romance also appears in Paris 05:59: Theo & Hugo, where the queer protagonists meet in a sex club (a far cry from the comparatively more PG Sunrise) and proceed to spend the evening together, walking through Paris in real time. Barry Jenkins' Medicine For Melancholy, a film where the love-interests of the film have a one-night stand. Criterion.com describes the film as a "woozy daylong affair marked by moments of tenderness, friction, joy, and intellectual sparring as they explore their relationships to each other", in phrasing that could easily be ascribed to Before Sunrise.
It's logical for inspirations and filmmaker favourites to bleed through during a feature debut like Barry Jenkins' Medicine for Melancholy, but an auteur director taking inspiration late in their career is less common. In 2010, Abbas Kiarostami's Certified Copy was released. His 23rd feature film upended the Before Sunrise framework, making a mystery out of the central relationship. It begins with what, on the surface, looks like a meet-cute before transforming into a slick, scaly character drama about marriage. Perhaps Richard Linklater, in a snake eating its own tail situation, used the thorniness of that 2010 film – which took inspiration from Before Sunrise – for the third act of 2013's Before Midnight.
We can look back through film history to see certain parallels such as Brian DePalma's direct Hitchcock influences or Star Wars' Kurosawa's comparisons but while everything is influenced by something else in a postmodern world, every entrant into the annals of film history has a wide breadth of indeterminate inspirations. Before Sunrise was not the first film to do what it did, and won't be the last, but its status at the top of the romance genre is undeniable, leading to it becoming a much imitated blueprint. With its critical acclaim, Celine Song's gorgeous Before emulation Past Lives looks set to be held in the same breath as Linklater's tender trilogy on blossoming love and fragmenting relationships.
---
Past Lives is now available to watch in cinemas in the UK & Ireland and on digital and on demand in the US. Read our interview with Celine Song and our article on Linklater's Before Trilogy.