March 2023: New Movies on Digital & VOD This Month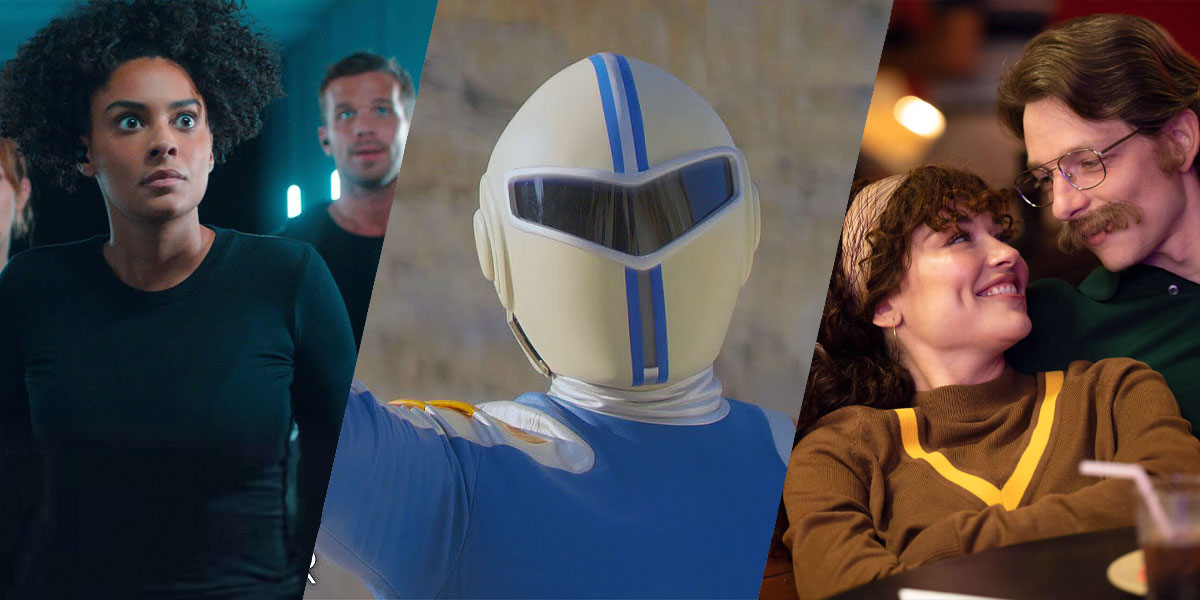 There's Something Wrong With The Children, The Subtle Art of Not Giving A F*ck!, Detective Knight: Independence (Saban Films, Universal Pictures, Lionsgate)
March 2023: all the new movies to watch on Digital and VOD this month, from festival favorites to great new releases out right now or coming soon!
Some pretty exciting movies are coming to digital and VOD in March 2023! In the US, festival hits The Whale and Palm Trees and Power Lines will be out this month, and in the UK it's finally time to watch Living and The Five Devils! But many more new films are coming to our homes this month, from big releases like Paramount's Unseen and Lionsgate's Righteous Thieves to queer gem Lonesome, slasher Kill Her Goats, and "a superhero movie for idiots" from Quentin Dupieux!
So let's take a look at the new movies on digital and VOD out in March 2023! You'll find them in order of release and divided by films to watch digital and on demand in the US and in the UK. Scroll till the end for this month 's film festivals and events, click here for March 's theatrical releases and here for movies to watch on streaming platforms, and read out our list of most anticipated movies of 2023! Happy watching!
---
1. MARCH 2023: NEW ON DIGITAL & VOD – U.S. RELEASES
AMERICAN BOLSHEVIK
Director: Julie Marron
U.S. Release: March 1
U.K. Release: TBA
Official synopsis: American Bolshevik tells the story of the most hunted animal in America…the coyote. Through interviews with biologists, a New York Times best-selling historian, a hunter, and an activist, American Bolshevik tells the amazing story of "America's Songdog," its expansion throughout the country, and efforts of new neighbors to peacefully coexist.
---
THE PARK
Director: Shal Ngo
U.S. Release: March 2
U.K. Release: TBA
Official synopsis: When a mysterious virus starts killing all adults, society is left to be governed by children living on borrowed time. After the adult population is wiped out, rival kids battle for control of an abandoned theme park. Danger lurks around every corner, and they must do whatever it takes to survive their hellish Neverland.
---
A LITTLE WHITE LIE
Director: Michael Maren
U.S. Release: March 3
U.K. Release: TBA
Official synopsis: Shriver (Michael Shannon), a down-on-his-luck handyman who has never read a book in his life, is mistaken for a famous writer that has been in hiding for over 20 years. With nothing to lose, he accepts an invitation to attend a college literary festival and finds himself surrounded by adoring fans and an English professor (Kate Hudson) who captures his heart. Shriver must do whatever it takes for his shot at love in this fish-out-of-water comedy.
---
THE BURIAL
Director: Michael Escalante
U.S. Release: March 3
U.K. Release: TBA
Official synopsis: Molly's boyfriend gets a phone call from his estranged brother, she thinks nothing of joining him on an impromptu family reunion at a remote cabin. However, she soon finds herself taking charge of a deadly situation when the trip's true purpose is revealed and good intentions lead to a conflict with pure evil.
---
CALVAIRE – HD REMASTER
Director: Fabrice du Welz
U.S. Release: March 3
Official synopsis: Released at the height of the New French Extremity movement, CALVAIRE follows a traveling entertainer who falls victim to a dangerously unhinged innkeeper determined to keep him captive.
---
CONSECRATION
Director: Christopher Smith
U.S. Release: March 3
U.K. Release: TBA
Official synopsis: After the suspicious death of her brother, a priest, Grace goes to the Mount Saviour Convent in Scotland to find out what really happened. Once there, she uncovers murder, sacrilege, and a disturbing truth about her own past.
---
THE DONOR PARTY
Director: Thom Harp
U.S. Release: March 3
U.K. Release: TBA
Official synopsis: From writer-director Thom Harp, THE DONOR PARTY follows recently single Jaclyn (Malin Åkerman), who desperately wants to become a mom — by any means necessary. After a messy divorce and countless wasted online dating attempts, she realizes she doesn't need a husband to make her dream come true. Enlisting her best friends, Jaclyn devises a plan to pull off the ultimate sperm heist on unsuspecting donors, all while celebrating an intimate birthday party for her oblivious friend, Geoff (Rob Corddry).
---
SOUND OF SILENCE
Directors: Alessandro Antonaci, Daniel Lascar, Stefano Mandalà
U.S. Release: March 3
U.K. Release: TBA
Official synopsis: When her father is gravely injured, Emma returns to her family home in Italy. Alone in the house while her father recovers, she encounters a haunted radio – and the evil entity behind it. With the supernatural force growing stronger by the hour, Emma must reveal the dark secret behind the radio's curse to survive the night.
---
END OF LOYALTY
Director: Hiroshi Katagiri
U.S. Release: March 7
U.K. Release: TBA
Official synopsis: END OF LOYALTY is a new action thriller, directed by special effects and make-up wiz Hiroshi Katagiri (AVATAR : THE WAY OF WATER, ANTLERS, CAPTAIN MARVEL). When the head of a notorious crime family is killed by a rival family, his son Grant promises retribution. But as Grant's grief turns into violence and destruction, his best friend Ray, a federal agent, does everything he can to keep Grant from going off the deep end. Their friendship is tested as both men cling to their conflicting moral codes.
---
GHOST TOWN
Director: Owen Conway
U.S. Release: March 7
U.K. Release: TBA
Official synopsis: GHOST TOWN is set in 1877 Arizona, where a drifter takes a job as a barman. After a series of bizarre and horrifying deaths, he finds himself the target of suspicion. Desperate to escape the noose, he is soon at the center of a supernatural mystery that plagues this town.
---
PALM TREES AND POWER LINES
Director: Jamie Dack
U.S. Release: March 3
U.K. Release: TBA
Official synopsis: Seventeen-year-old Lea (Lily McInerny) spends her summer break aimlessly tanning in her backyard with her best friend, tiptoeing around her needy mother, and getting stoned with a group of boys from school. This monotony is interrupted by a chance encounter with Tom (Jonathan Tucker), an older man who promises an alternative to Lea's unsatisfying adolescent life. But as things progress between them, red flags about Tom's life begin to surface, and Lea chooses to ignore them. Under Tom's influence, Lea begins to see her mom as unfit and her friends as a waste of her time. Isolated from those around her, Lea discovers Tom's true intentions and finds herself in a situation that she never could have imagined.
---
TRANSFUSION
Director: Matt Nable
U.S. Release: March 3
U.K. Release: TBA
Official synopsis: Transfusion is the story of a father (Sam Worthington) and his young son (Edward Friday Carmody) attempting to reconnect after a devastating loss. The son, mired in guilt for a choice he never made, and a father suffering from PTSD and without identity after retiring from the Special Air Service regiment (SAS) of the Australian Army. On his last chance with the law, the father is thrust into the criminal underworld by a former SAS brother (Matt Nable) to keep his only son from being taken from him.
---
THE YEAR BETWEEN
Director: Alex Heller
U.S. Release: March 3
U.K. Release: TBA
Official synopsis: Inspired by true events, THE YEAR BETWEEN is the story of Clemence Miller (played by writer-director Alex Heller), a college sophomore who is forced to move back home after having a mental breakdown. Faced with a surprising diagnosis of bipolar disorder and a jarring return to the Illinois suburbs, Clemence has to learn how to live with her well-meaning but frustrated family and find balance in a world that seems hellbent on thwarting her.
---
LONESOME
Director: Craig Boreham
U.S. Release: March 7
U.K. Release: March 6
Official synopsis: Two young men make a connection neither of them expects or knows how to navigate. Casey, a young man from the countryside running from a small-town scandal, finds himself down and out in the big smoke of Sydney. When he meets Tib, a young city lad, struggling with his own scars of isolation, there's chemistry, not only sexually but also emotionally as both men find something they have been missing. Can they overcome their own insecurities and let the other in or are the walls they have built too strong to knock down?
---
REBROKEN
Director: Kenny Yates
U.S. Release: March 7
U.K. Release: TBA
Official synopsis: A devastated father receives recordings from a mysterious stranger that allow him to communicate with his recently deceased daughter in a new thriller from director Kenny Yates.
---
UNSEEN
Director: Yoko Okumura
U.S. Release: March 7
U.K. Release: TBA
Official synopsis: Two women form an unlikely connection when Sam, a gas station clerk, receives a misdialed call from Emily, who is running from her murderous ex-boyfriend in the woods. Having lost her glasses in her escape, Emily must rely on Sam's eyes using the video call in order to survive.
---
CONFESSION
Director: Dayna Hanson
U.S. Release: March 10
U.K. Release: TBA
Official synopsis: An up-and-coming district attorney takes on the case of a young woman who has accused three men of sexual assault, putting her career and her life on the line in the process.
---
I GOT A MONSTER
Director: Kevin Abrams
U.S. Release: March 10
U.K. Release: TBA
Official synopsis: Based on an explosive true story, I GOT A MONSTER retells in highly dramatic fashion one of the nation's biggest police corruption scandals. In 2017, Baltimore was rocked by the Federal indictment of Wayne Jenkins, a highly decorated super-cop and leader of the Baltimore Police Department's elite Gun Trace Task Force along with six other members on racketeering charges. In a city plagued by racial tension and violence, plain-clothes detectives from the Gun Trace Task Force had been celebrated for holding the Thin Blue Line, but in fact were terrorizing Baltimore's Black community.
---
PUNCH
Director: Welby Ings
U.S. Release: March 10
U.K. Release: TBA
Official synopsis: Jim is a promising teenage boxer, training under the watch of his demanding and alcoholic father. When Jim develops a relationship with a male classmate, the two are forced to navigate isolation, homophobia, and the brutality of small-town life. As Jim discovers what it means to be gay, he realizes how little strength has to do with heroism.
---
RIGHTEOUS THIEVES
Director: Anthony Nardolillo
U.S. Release: March 10
U.K. Release: TBA
Official synopsis: The head of a secret organization assembles a crew to steal back artwork plundered by Nazis during World War II.
---
THE RITUAL KILLER
Director: George Gallo
U.S. Release: March 10
U.K. Release: TBA
Official synopsis: The Ritual Killer follows Detective Boyd (Hauser), who, unable to process the death of his daughter, embarks on the hunt for a serial killer who murders according to a brutal tribal ritual: Muti. The only person who can help Boyd is Professor Mackles (Freeman), an anthropologist who hides an unspeakable secret. The line between sanity and madness thins as Boyd goes deeper into the killer's world.
---
UNICORN WARS
Director: Alberto Vázquez
U.S. Release: March 10
U.K. Release: TBA
Official synopsis: It's Bambi meets Apocalypse Now in this provocative and strangely beautiful horror comedy from acclaimed filmmaker and illustrator Alberto Vazquez (Birdboy: The Forgotten Children), who uses its outrageous candy-colored premise to explore religious zealotry, the tortured legacies of military fascism, and the depths of the soul.
---
KILL HER GOATS
Director: Steve Wolsh
U.S. Release: March 13
U.K. Release: TBA
Official synopsis: When Audra receives her dream home as a graduation gift, some uninvited guests quickly reveal displeasure towards the home's new owner.
---
BACK TO THE DRIVE-IN
Director: April Wright
U.S. Release: March 14
U.K. Release:
Official synopsis: BACK TO THE DRIVE-IN takes viewers behind the scenes to visit eleven unique family-owned drive-ins across the country – including L.A's Mission Tiki, the Field of Dreams Drive-In, and the Wellfleet in Cape Cod – to experience their passion and determination to keep their theaters alive. It's a story of human resilience.
---
THE SIEGE
Director: Brad Watson
U.S. Release: March 14
U.K. Release: TBA
Official synopsis: International assassin Walker is compromised during a mission and sent to a reassignment center for a new identity. During his stay at the facility, a ruthless assault team storms the compound searching for someone their boss has lost. Walker begrudgingly falls in with skilled hitwoman Elda and her mysterious ward Juliet in order to survive the night.
---
UNWELCOME
Director: Jon Wright
U.S. Release: March 14
U.K. Release: January 27
Official synopsis: Unwelcome, directed by Irish-born Jon Wright (Grabbers, Robot Overlords) and based on an original screenplay by Mark Stay, stars Hannah John-Kamen (Black Mirror, Ant-Man and The Wasp, Ready Player One) and Douglas Booth (Loving Vincent, hit Netflix film The Dirt, Jupiter Ascending, Pride and Prejudice and Zombies). A couple escapes their urban nightmare to the tranquility of rural Ireland only to hear stories of mysterious beings who live in the gnarled, ancient wood at the foot of their new garden. As warned by their new neighbors, in Irish lore the Redcaps will come when called to help souls in dire need of rescue, but it's crucial to remember that there is always a dear price to pay for their aid.
---
THE WHALE
Director: Darren Aronofsky
U.S. Release: March 14
U.K. Release: now showing theatrically
Official synopsis: A reclusive, morbidly obese English teacher attempts to reconnect with his estranged teenage daughter.
---
ALL THE WORLD IS SLEEPING
Director: Ryan Lacen
U.S. Release: March 17
U.K. Release: TBA
Official synopsis: ALL THE WORLD IS SLEEPING follows Chama (Melissa Barrera), who as a young girl in New Mexico, strived to be different from her mother. Now in her twenties, she's found herself falling into a similar cycle of generational addiction. This struggle then threatens her balance as a mother to her own daughter. As Chama tries to keep it all together, a harrowing accident will spiral her out of control, causing her daughter to be taken from her custody. With nothing left, she'll have to confront her past in order to fight for a future — one that can either guide her closer to getting her daughter back or lead her deeper into this dangerous cycle.
---
AMERICAN CHERRY
Director: Marcella Cytrynowicz
U.S. Release: March 17
U.K. Release: TBA
Official synopsis: AMERICAN CHERRY is a psychological thriller-romance about a mysterious, troubled boy (Hart Denton, "Riverdale") who meets an impressionable girl (Sarah May Sommers, Once Upon a Time in Hollywood) in their small town. Together they embark on a romance where his love turns into obsession as he tries to protect her from her dysfunctional family — he makes her a video diary that confesses an intricate story of love, mental illness and the tragic consequences if left untreated.
---
CRAM
Director: Abie Sidell
U.S. Release: March 17
U.K. Release:
Official synopsis: We all do what we gotta do to pass – except Marc. Desperate to finish his final paper, he struggles to cram all night in the library. After dozing off, Marc awakens to discover that his paper has vanished! Looking for answers and a way out of this nightmare, Marc is drawn deeper into the mysterious and enchanting stacks. Alone in the library (or so he thinks), Marc is easily frightened and considers giving up. But the library has other plans for him….
---
PINBALL: THE MAN WHO SAVED THE GAME
Directors: The Bragg Brothers
U.S. Release: March 17
U.K. Release: TBA
Official synopsis: Based on true events, the film centers on the captivating story of Roger Sharpe, a GQ journalist and real-life pinball wizard who, in 1976, helped overturn New York City's 35-year ban on pinball.
---
SUPERCELL
Director: Herbert James Winterstern
U.S. Release: March 17
U.K. Release: TBA
Official synopsis: Baseball-size hail, violent winds, and churning tornadoes make supercells deadly, and when William Brody was a boy, his father – a legendary storm-chaser – was killed by one. Now, the family business belongs to Zane Rogers (Alec Baldwin), a reckless tour operator who sees dollar signs where others see storm clouds. When his destiny arrives in the form of one of the most powerful storms on record, William leaves his mom (Anne Heche) and home behind to team up with his father's ex-partner, Roy Cameron (Skeet Ulrich), barely surviving a tornado yet determined to chase one of nature's most terrifying creations: the bear's cage.
---
KUBRICK BY KUBRICK
Director: Gregory Monro
U.S. Release: March 17
U.K. Release:
Official synopsis: A rare and transcendent journey into the life and films of the legendary Stanley Kubrick like we've never seen before, featuring a treasure trove of unearthed interview recordings from the master himself. Twenty-one years after his death, fans of the '2001' director and all-around cinema genius can hear his thoughtful takes on his craft and the paradoxes of human nature in a documentary built upon four wide-ranging audio interviews with French critic Michel Ciment with the support of Stanley Kubrick Film Archive.
---
CHILDREN OF THE CORN
Director: Kurt Wimmer
U.S. Release: March 21
U.K. Release: TBA
Official synopsis: Possessed by a spirit in a dying cornfield, twelve-year-old Eden recruits the other children in her small town to rise up and take control. Tired of having to pay the price for their parents' mistakes, Eden leads the kids on a bloody rampage, killing the adults and anyone who opposes her. With all the adults jailed or dead, it comes down to one high schooler who won't go along with the plan and becomes the town's only hope of survival. CHILDREN OF THE CORN is a chilling new re-telling for a whole new generation.
---
WILDFLOWER
Director: Matt Smukler
U.S. Release: March 21
U.K. Release: TBA
Official synopsis: WILDFLOWER follows Bea Johnson from birth to graduation as she navigates life with an intellectually disabled parent and an extended family who can't quite agree on the best way to help.
---
TIMESCAPE
Director: Aristomenis Tsirbas
U.S. Release: March 23
U.K. Release: TBA
Official synopsis: Precocious teen Jason is lost in the woods when he discovers a mysterious spacecraft that catapults him and fellow passenger Lana 65 million years into the past, stranding them in the dinosaur era. When they discover a deadly asteroid is barreling towards Earth, the unlikely pair must work together with a sassy A.I. robot to fix their ship and return to present day before it's too late!
---
STALKER
Director: Steve Johnson
U.S. Release: March 21
U.K. Release: out now on digital and on demand!
Official synopsis: In this tense and atmospheric horror, Rose Hepburn, a young actress, returns to her empty hotel. Forced to use the old freight elevator, it jolts to a halt on the twelfth floor, leaving her trapped with an unusual stranger. Left with no phone signal as a storm approaches, tensions escalate and suspicions rise when Rose discovers the identity of the mysterious man is Daniel Reed, a camera operator who is seemingly obsessed with her.
---
BATMAN: THE DOOM THAT CAME TO GOTHAM
Director: Christopher Berkeley & Sam Liu
U.S. Release: March 28
U.K. Release: TBA
Official synopsis: Inspired by the comic book series by Mike Mignola, Richard Pace and Troy Nixey, Batman: The Doom That Came to Gotham is a 1920s-based tale that finds explorer Bruce Wayne accidentally unleashing an ancient evil, expediting his return to Gotham City after a two-decade hiatus. The logic/science-driven Batman must battle Lovecraftian supernatural forces threatening the sheer existence of Gotham, along the way being aided and confronted by reimagined versions of his well-known allies and enemies, including Green Arrow, Ra's al Ghul, Mr. Freeze, Killer Croc, Two-Face, James Gordon and Bruce's beloved wards. Prepare for a mystical, often terrifying Batman adventure unlike any other.
---
FOLLOWERS
Director: Marcus Harben
U.S. Release: March 28
U.K. Release: March 18
Official synopsis: From the producers of Anna and the Apocalypse and Monsters, and in the tradition of Get Out and ''Black Mirror'', Terror Films' FOLLOWERS combines horror with black comedy to satirize today's influencer generation while bringing a fresh new spin to the found-footage genre.
What starts as hilariously bad YouTube videos develops into a warning to the world about a shocking new strain of supernatural serial killer. Jonty, a failing influencer with an ambition to reach over a million followers, will stop at nothing to become famous. A new start at university brings with it hopes of a resurgence in his popularity when a demonic presence appears in his student house. Jonty decides to stream his and his housemates' experiences with this supernatural entity to gain the fame and fortune he's most been craving. But at what cost?
---
PERFECT ADDICTION
Director: Castille Landon
U.S. Release: March 28
U.K. Release: March 24
Official synopsis: MMA trainer Sienna thinks that she and champion boyfriend Jax are the perfect team. That is, until the day she discovers him cheating on her with her own sister. Bent on revenge, Sienna starts training the one man capable of dethroning Jax: his arch-nemesis Kayden. What begins as payback quickly turns into something much more heated as boundaries are blurred and workouts get steamy. Based on the wildly popular Wattpad webnovel by Claudia Tan with over 86 million reads.
---
THE QUEST FOR TOM SAWYER'S GOLD
Director: Kirk Harris
U.S. Release: March 28
U.K. Release: TBA
Official synopsis: In the spirit of National Treasure comes this family adventure starring Patrick Muldoon ("Melrose Place") and Joey Lauren Adams (Chasing Amy). Antony and his two friends believe Tom Sawyer's vast treasure is hidden nearby, so they search for it using clues from the classic novel and a series of maps – and when Antony's mom, Agatha, joins the search, she turns out to be a tough, smart explorer herself! But Agatha's old rival (Muldoon) is also on the hunt. Who'll be first to grab the gold…and the glory?
---
ACIDMAN
Director: Alex Lehmann
U.S. Release: March 31
U.K. Release: TBA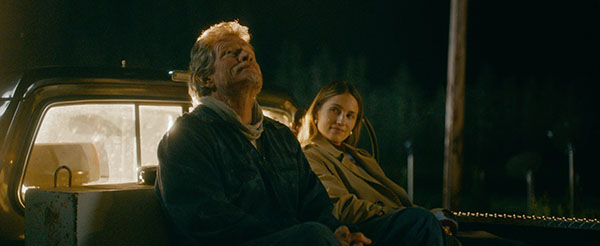 Official synopsis: Maggie tracks down her estranged father Lloyd, now living in the Oregon wilderness obsessed with UFOs; together they attempt to make first contact.
---
ASSASSIN
Director: Jesse Atlas
U.S. Release: March 31
U.K. Release: TBA
Official synopsis: A private military operation led by (Willis) invents futuristic microchip tech that enables the mind of an agent to inhabit the body of another person to carry out covert, deadly missions. But when an agent (Mustafa Shakir) is killed during a secret mission, his wife (Mbatha) must take his place in an attempt to bring the man responsible to Justice.
---
BETWEEN SINS
Director: Carlos Miller
U.S. Release: March 31 on Amazon, Vudu and Cable VOD (Comcast/Charter/Cox/Xfinity)
U.K. Release: TBA
Official synopsis: BETWEEN SINS is a docudrama about Coy who, after serving five years in prison, returns home with determination to avoid the people and situations that sent his life spiraling out of control. After Pudda, Coy's old friend, comes back around expecting things to pick up where they left off, Coy's determination to change is put to the test when the things he thought to be true now appear to be a lie.
---
CAPSULES
Director: Luke Momo
U.S. Release: March 31
U.K. Release: TBA
Official synopsis: After experimenting with mysterious substances, four chem students find themselves addicted in the worst way possible: they'll die unless they take more. Featuring practical VFX from Ashley K. Thomas, whose credits include Benny and Josh Safdie's GOOD TIME, Larry Fessenden's DEPRAVED, Owen Kline's FUNNY PAGES, and others.
---
IN VIAGGIO: THE TRAVELS OF POPE FRANCIS
Director: Gianfranco Rosi
U.S. Release: March 31
Official synopsis: IN VIAGGIO: THE TRAVELS OF POPE FRANCIS is a decade-long chronicling of the head of the Catholic church, from Academy Award® nominated filmmaker Gianfranco Rosi (FIRE AT SEA, NOTTURNO). In the first nine years of his pontificate, Pope Francis made trips to 53 countries, focusing on his most important issues: poverty, migration, environment, solidarity, and war. Composed mostly of archival footage, the documentary grants rare access to the public life of the pontifical, not only from the elevated security of a pulpit but from the more democratic grounds of unpaved streets and vast public avenues, creating a dialogue between footage of Francis' travels, images taken by Rosi himself, recent history, and the state of the world today.
---
ROISE & FRANK
Director: Rachael Moriarty
U.S. Release: March 31
U.K. Release: January 13
Full Review: Róise & Frank (SDIFF Review): A Well-Intended Pet Drama
Official synopsis: A widow who has given up on life becomes convinced that a stray dog is the reincarnation of her Hurling-loving husband.
---
SMOKING CAUSES COUGHING
Director: Quentin Dupieux
U.S. Release: March 31
Official synopsis: After a devastating battle against a diabolical giant turtle, the Tobacco Force is sent on a mandatory week-long retreat to strengthen their decaying group cohesion. Their sojourn goes wonderfully well until Lézardin, Emperor of Evil, decides to annihilate planet Earth.
---
SPACE ODDITY
Director: Kyra Sedgwick
U.S. Release: March 31
U.K. Release: TBA
Official synopsis: When Alex gives up on earth and decides to leave it all behind for a one-way mission to Mars, an unexpected romance forces him to choose between an uncertain journey to the stars or an even more uncertain journey of the heart.
---
2. MARCH 2023: NEW ON DIGITAL & VOD – U.K. RELEASES
LIVING
Director: Oliver Hermanus
U.K. Release: March 3
U.S. Release: out now on digital and on demand!
Full Review: Living (Film Review): Storytelling at its Best
Official synopsis: Living is the story of an ordinary man, reduced by years of oppressive office routine to a shadow existence, who at the eleventh hour makes a supreme effort to turn his dull life into something wonderful – into one he can say has been lived to the full.
---
BAD CITY
Director: Kensuke Sonomura
U.K. Release: March 6
U.S. Release: TBA
Official synopsis: This is Bad City; enter if you dare for a brutal, bold and battle-filled Japanese action-thriller from Kensuke Sonomura (Hydra, Baby Assassins, I Am a Hero). The seasoned stuntman and action coordinator turned director brings his action nous to the fore with his fierce homage to V-Cinema, starring one of the genre's biggest names… Hitoshi Ozawa.
---
ADOPTING AUDREY
Director: Michael Cahill
U.K. Release: March 13
U.S. Release: out now on digital and on demand! Watch Adopting Audrey!
Official synopsis: Fired from her seventh job in two years and estranged from her family, Audrey (Jena Malone) dwells in a distinctly modern solitude, relying on Youtube for companionship. One night, a video rabbit hole leads her to the world of adult adoption, and she is inspired to try it herself.Audrey finds an adoptive family whose dysfunction mirrors her own and forms an unlikely bond with the misanthropic patriarch, Otto (Robert Hunger-Bühler), who is rough around the edges and has a few strained relationships of his own.
---
THE IRISH MOB
Director: Rob McCarthy
U.K. Release: March 13
U.S. Release: 2023
Official synopsis: Meet big-time crime boss Val Fagan (Rob McCarthy), the leader of a brutal, cold-blooded gang who run the streets of Dublin. After a major armed robbery gets national attention, Val and his gang become the main targets of the Garda detectives – who will go to any lengthto disrupt his operation and bring him down. Determined to keep his crime throne, Val must do all he can to continue his reign over the rugged and ruthless Dublin underworld. But just how far is he willing to go?
---
THE VIRGIN SUICIDES – NEW 4K UHD RESTORATION
Director: Sofia Coppola
U.K. Release: March 13 (on Blu-ray, DVD, 4K UHD and Digital)
Official synopsis: In a quiet, conservative American town in the 1970s, Cecilia Lisbon, just 13, attempts suicide. She is one of five beautiful teenage sisters and this incident begins to unravel the lives of the entire family. The story is told from the point of view of the neighbourhood boys who are obsessed with these enigmatic sisters and draws its dark humour from the fabric of teenage life. Little by little, the family begins to shut itself off from friends and neighbours and the girls are soon forbidden to go out. As the situation spirals downward, the boys plot to rescue the girls.
---
CONDOR'S NEST
Director: Sofia Coppola
U.K. Release: March 20 on Digital Download, April 3 on DVD
U.S. Release: out now on digital and on demand! Watch Condor's Nest!
Official synopsis: A decade after the fall of Nazi Germany, vengeful American aviator Will Spalding travels across South America in pursuit of Colonel Bach, the sadistic officer who executed his bomber crew during World War II. Joining forces with an Israeli agent and an atomic scientist, the team encounters more than they bargained for as they pursue Bach across jungles and deserts, waylaid by betrayal, amphetamine-crazed Nazis, and their own dark secrets.
---
DEAD BRIDE
Director: Francesco Picone
U.K. Release: March 20
U.S. Release: TBA
Official synopsis: Following the death of her estranged father, Alyson (Jennifer Mischiati – Creators: The Past) inherits her childhood home – despite her father giving her up for adoption when she was a young child, after her mother was declared insane. Putting the past behind them and hoping for a new start and a fresh change of scenery, Alyson and her husband, Richard (Christoph Hülsen – Stolen Days), decide to relocate to the mansion with their young baby.
---
THE FIVE DEVILS
Director: Léa Mysius
U.K. & Ireland Release: March 24
MUBI Release: May 12
U.S. Release: TBA
Official synopsis: Vicky (Sally Dramé), a strange and solitary little girl, has a magical gift: she can reproduce any scent she likes, and collects them in a series of carefully labeled jars. She has secretly captured the scent of Joanne (Adèle Exarchopoulos), her mother for whom she nurtures a wild, excessive love. When her father's sister Julia (Swala Emati) bursts into their life, Vicky reproduces her smell and is transported into dark and archaic memories which lead her to uncover the secrets of her village, her family and her own existence.
---
OTHER PEOPLE'S CHILDREN
Director: Rebecca Zlotowski
U.K. Release: March 24 on digital and on demand!
U.S. Release: April 21 in NY (Film at Lincoln Center and IFC Film Center) and LA (Laemmle Royal), followed by a national expansion
Official synopsis: In her latest film, acclaimed French filmmaker Rebecca Zlotowski (Grand Central, Planetarium, An Easy Girl) draws from her own life to depict the emotional trajectory of Rachel (Virginie Efira), a schoolteacher whose desire for a biological child seems increasingly unlikely to be fulfilled (as she's informed by her gynecologist in a delightful cameo from director Frederick Wiseman).
When Rachel starts a relationship with car designer Ali (Roschdy Zem), he's slow to let her know that he's a single father, but once she finds out, she quickly grows to love his precocious daughter, Leila (Callie Ferreira-Goncalves). The stresses and strains of close relationships between adults and children are thoughtfully examined in a drama that's as romantic in its evocation of new love blossoming in Paris as it is clear-headed about the myriad pressures that societal expectations impose on the lives of middle-aged women, with echoes of Paul Mazursky's An Unmarried Woman.
---
THE WHISPER OF SILENCE
Director: Alfonso Quijada
U.K. Release: March 27
U.S. Release: out now on digital and on demand. Watch The Whisper of Silence!
Official synopsis: The Whisper of Silence (El Suspiro del Silencio) is the story of Josefina Moreno (Laura Osma), a coffee picker with a unique sense of smell and ambitions to follow her passion and become a coffee taster.
---
JULIA SCOTTI: FUNNY THAT WAY
Director: Susan Sandler
U.K. Release: March 31
U.S. Release: out now on digital and on demand. Watch Julia Scotti: Funny that Way!
Official synopsis: With breathtaking emotional honesty, Julia Scotti: Funny That Way is a tender, funny and powerful portrait of transgender comedian Julia Scotti that explores the unrelenting courage and humour it takes to be Julia.
---
MARCH 2023: THIS MONTH'S FILM FESTIVALS
Film Festivals: