Howard: Honoring the Legacy of Disney's Legendary Lyricist (Review)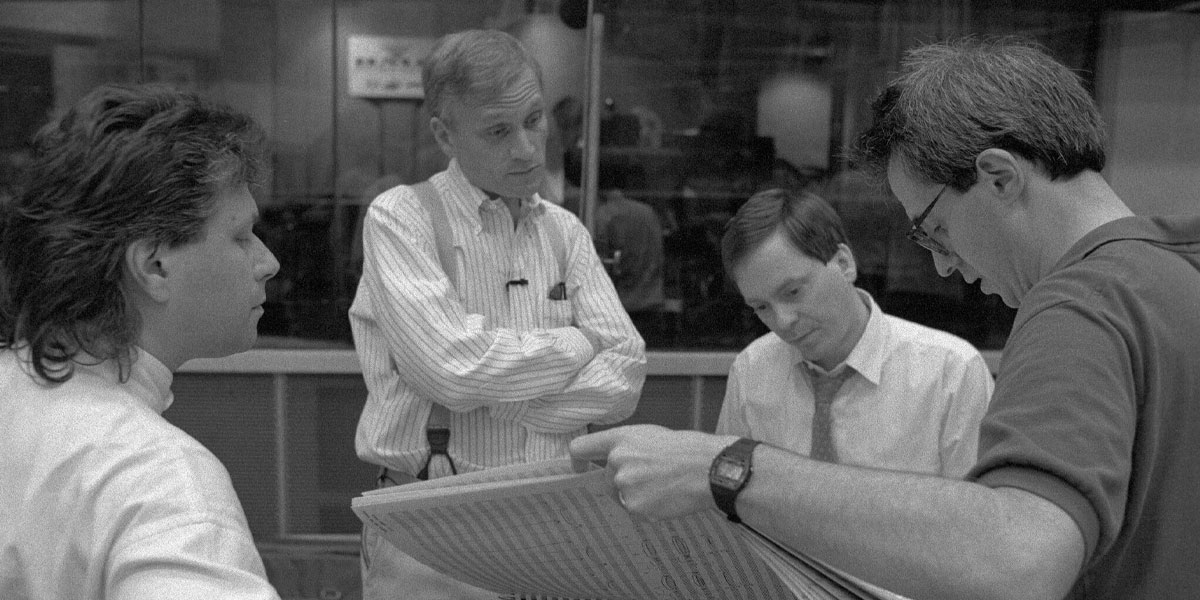 Howard Ashman and Alan Menken in Howard (Walt Disney Studios)
Howard is a touching and tender tribute to a talent taken far too soon that investigates the impact Howard Ashman had on Disney as a whole.
---

Though Howard initially premiered at the Tribeca Film Festival in April 2018 and received a theatrical release in December 2018, Disney+ subscribers are now able to seek out this dynamite documentary as well and appraise the art of the late, great Howard Ashman. With the doc's debut on the studio's streaming service, one hopes that the opportunity to observe the mark left behind by this marvelous musician is not overlooked, since Ashman is the man responsible for writing many of the Disney melodies we treasure today, from The Little Mermaid's "Under the Sea," to Beauty and the Beast's "Be Our Guest," to Aladdin's "Friend Like Me," among others. As an adept analysis of the acclaimed Academy-Award winning lyricist's life, Howard is not only an entertaining experience, but an enlightening one as well, exciting and educating in equal measure while chronicling the career of this successful songsmith.
Now, some may say that Howard lacks any sort of subversive structure as a documentary and therefore doesn't quite capture the ingenious imagination of its central subject, but the film is intended to be a a fond and fitting farewell to Ashman that lets his story speak for itself, and director Don Hahn (Waking Sleeping Beauty, Fantasia 2000) does just that. Similar to Waking Sleeping Beauty – Hahn's first documentary, which revisited the rise of the Disney Renaissance – Howard simply showcases a selection of pictures and prerecorded footage of Ashman's accomplishments, while friends and family offer occasional audio interviews over this presentation to add anecdotes about their time with the loved lyricist.
Editor Stephen Yao carefully and comprehensively compiles all of these audial and visual components together in a fulfilling fashion, creating a captivating collection of sights and sounds that come together to capture Ashman's character. Not to be forgotten is the film's sumptuous score, considerately composed by longtime collaborator and adored ally, Alan Menken, who worked with Ashman to structure the soundtracks of The Little Mermaid, Beauty and the Beast, and Aladdin (and the duo also notably even won Oscars together for their tunes "Under the Sea" and "Beauty and the Beast").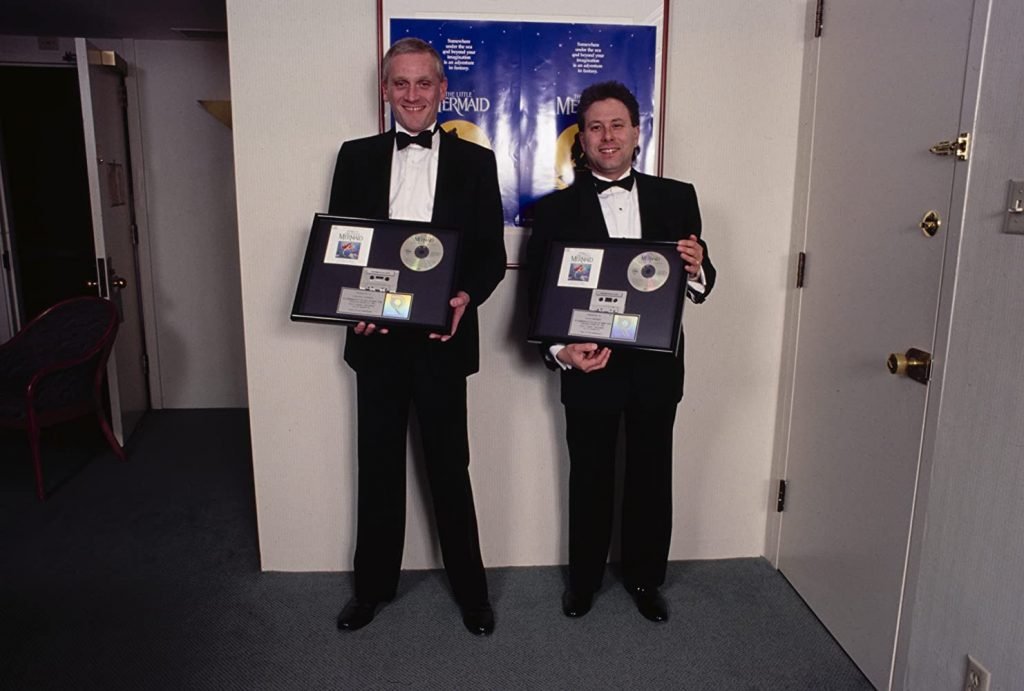 Howard commences with Ashman's childhood, featuring examinations from his mother and sister on his early engagement with and expertise in making music, before covering his college life at Indiana University, which included his first real relationship (with the swanky Stuart White) and his audacious adaptation of "The Snow Queen" for his final thesis. From there, Howard follows Ashman's arrival to New York in 1977; his handling of productions such as Kurt Vonnegut's God Bless You, Mr. Rosewater and Little Shop of Horrors at the WPA Theater; and his meetings with Menken, who came to be one of his closest confidantes. Though Ashman's work for Disney is wonderfully well-known, there has been so little talk of his personal progression to prosperity, and Howard brilliantly fills in these blanks, expanding on the entirety of his existence.
Even more rewarding and revolutionary is Howard's representation of Ashman's sexuality and his eventual tragic AIDS diagnosis. Howard never hides the fact that this famed figure was a gay man in a reverential, long-term relationship (with his partner Bill Lauch) who let love lead his life, and it also poignantly portrays the pains that Ashman endured both privately and professionally as he struggled with his sinister sickness in the early 90s. After initially contracting thrush, Ashman's doctor wished to test for HIV, but Ashman refused, knowing he'd lose his insurance; therefore, the two compromised and did a T-cell count test instead, which ultimately revealed that Ashman did indeed have an immunodeficiency disease.
Ashman continued to work and promote films like The Little Mermaid in spite of his health condition – traveling to Walt Disney World, taking part in thrill rides that made him noxiously nauseous, and presenting in press tours while simultaneously managing medical treatments – and he lived in constant fear of losing his job over the matter, worried that Disney wouldn't want a "sick gay man making a movie for kids." It's hard to imagine any individual departing from this documentary with a dry eye when watching these woes unfold, especially after the moment in which one of Ashman's friends mentions how the man burst into tears upon seeing a parade for The Little Mermaid, noting that his contributions would "live on after him" forever.
However, worry not, as Howard doesn't dwell in this dreariness by any means, and the story balances his strife with his success rather well. The scenes spotlighting Ashman's harrowing hard work on the sets of The Little Mermaid and Beauty and the Beast are a beauty to behold (including his amusing affrays with Menken and other associates), as are his astute asides that touch on how he taught others to "tell stories with songs." Ashman's assertion that every lead character needs a "want" song – in which they sing of the specific subject they're striving for – is incredibly insightful, and it's just simply spellbinding to see him then put his strengths to work in his own scripting sessions and shape his own "want" songs into brilliant ballads like "Belle".
See Also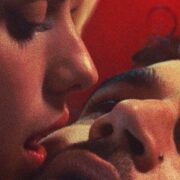 Howard additionally considers the claims made by some that Ashman's art served as symbolism for his own sense of seclusion from society. Some believed that songs like "Part of Your World" depicted Ashman's desire to be a part of the public that still looked down upon sexual minorities, while others felt that Beauty and the Beast spoke to the time of HIV/AIDS, especially in "The Mob Song," in which a spiteful swarm of villagers sing of "[not liking] what [they] don't understand" and note that they're "not safe until [the beast] is dead" as "he'll wreak havoc on [their] village if [they] let him wander free." In many ways, it looks as if those lyrics could stand for the scare of the spread of "the gay disease." Nonetheless, Peter Schneider, the former president of Disney Animation, potentially clears up the confusion towards the end of the documentary when he declares, "I think that was the genius of Howard, was that he was not political. He was human. He dealt with human issues and human thoughts, talking about the kindness of the human spirit. I think that was Howard's gift to all of us."
Howard doesn't deviate much from the design of other documentaries, but it's worth a watch regardless due to its stunning and sentimental story and the context it adds to Howard Ashman's long-championed career. If you're a fan of Little Shop of Horrors, The Little Mermaid, Beauty and the Beast, and/or Aladdin, you owe it to Ashman to learn of the lively life he led, which motivated him to make the magical music that we now have the privilege to enjoy until the end of time.
---
---
WATCH HOWARD:
---
JOIN US!
Don't miss our monthly updates with film news, movie-inspired recipes and exclusive content! You'll only hear from us once a month. #nospam