Christmas 2020: 10 Films to Watch This Year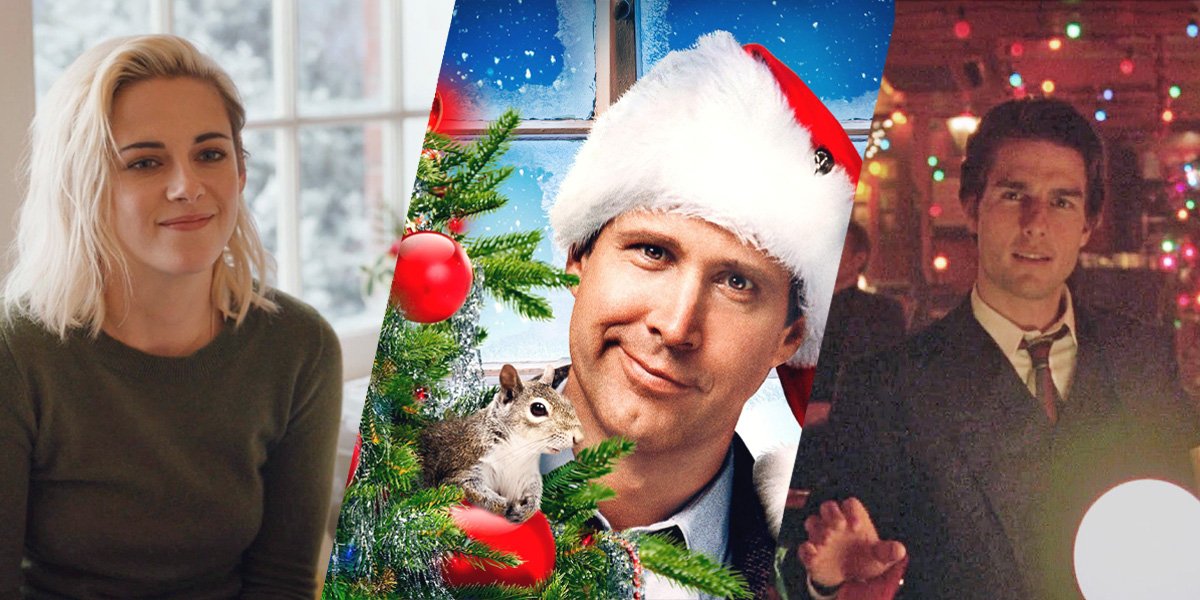 Happiest Season, National Lampoon's Christmas Vacation, Eyes Wide Shut (Hulu / Petit Film / Warner Bros)
Christmas 2020 is approaching, and our writers recommended 10 films to watch this year and help you get through the holiday season.

Christmas 2020 is around the corner, and our writers are here to help you choose the perfect film to watch this year. Is the original Miracle on 34th Street film better than the remakes? Does a holiday movie need to rely on nostalgia? Is Die Hard even a Christmas film? Join us as we attempt to answer these and many more questions: from holiday classics to recent releases, here are 10 films to watch this year, recommended by our staff.
---
A CHARLIE BROWN CHRISTMAS
JOSHUA
Director: Bill Mendelez
Writer: Charles M. Schulz
Year: 1965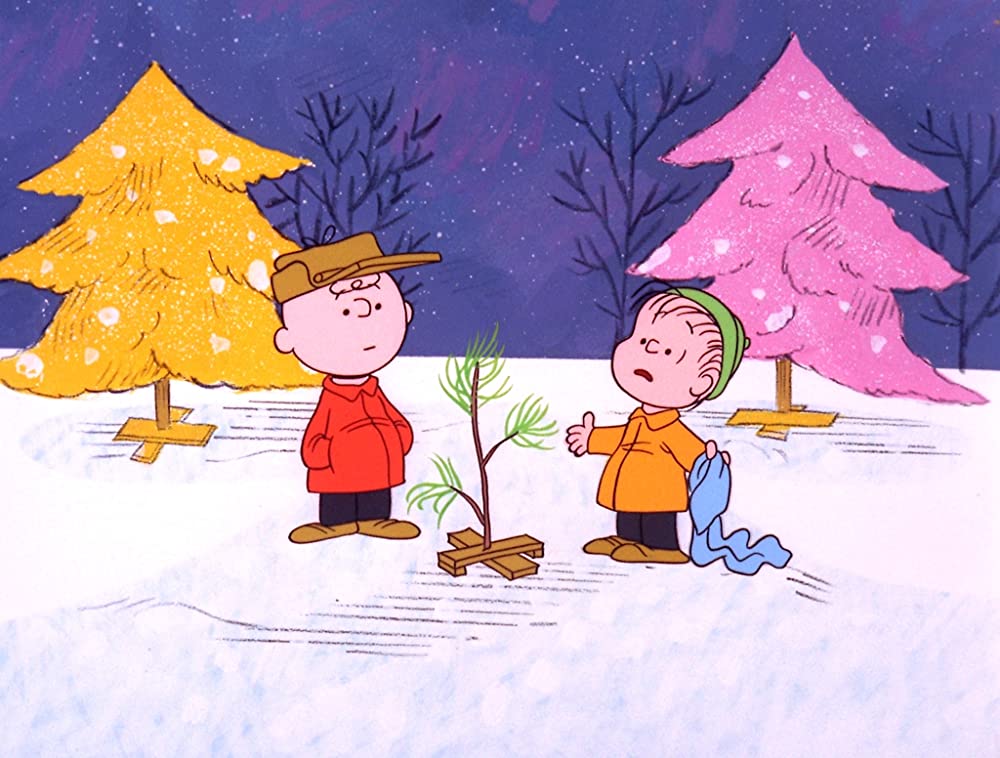 If there is any film to lift the spirits up during the holiday season this year, look no further than A Charlie Brown Christmas. Fifty five years after its first airing, the tv special remains nothing short of delightful, following Charlie Brown, Snoopy and the rest of the Peanuts gang in their process of discovering the true meaning of Christmastime. Dispirited by the commercialization of Christmas, Charlie
Brown is encouraged by Lucy to direct the annual seasonal play to help, but
things prove quickly difficult, with the actors being disobedient and the overall
look and feel of the play failing to fit the holiday mood. But with the eventual
cooperation of his friends, and the emergence of a little hope, Charlie learns to
enjoy Christmastime again, subduing its commercial significance and
appreciating its true values.
Several staples of the Peanuts comics are featured, such as Lucy's psychiatric booth, staying true to creator Charles M. Schulz's work. Yet, the short is refreshing, taking a new direction previously unseen in television animation by casting children for the roles and featuring a jazz score. Full of laughs, wits and tenderness, the groundbreaking A Charlie Brown Christmas is a prime example of what Christmas is supposed to be all about, cementing it as an obligatory watch for the holiday season.
---
THE CHRISTMAS CHRONICLES
ADELE
Director: Clay Kaytis
Writers: Matt Lieberman & David Guggenheim
Year: 2018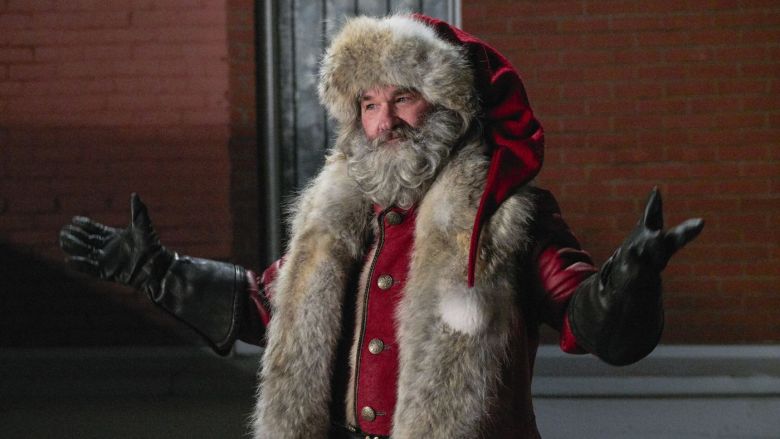 Before The Christmas Chronicles was released, it had been a long time since a Christmas movie came out that was able to capture the Christmas spirit whilst transporting us onto a magical adventure. Clay Kaytis' 2018 film finally managed to do so, in a modern Christmas tale starring Kurt Russell as a sassy Santa Claus riding the streets of Chicago in a regular car – as his sleigh broke down – in a race against time to save the spirit of Christmas, with the aid of teenage siblings Kate (Darby Camp) and Teddy (Judah Lewis). Russell's performance makes this movie truly special: he imparts his version of Santa with charm and cheekiness ("Live and in person. One night only!" he says when the kids ask "Santa, is it you?"), giving a fresh twist to the too familiar idea of "cute kid saves the day" while keeping the level of saccharine well-balanced with sarcasm and action. The result is a magical adventure with effervescent dialogues that make the film's scenes all the more enjoyable.
The Christmas Chronicles is Home Alone meets The Goonies. It combines adventure,
magic, fun, and good feelings – all the ingredients we want, and need, to find in an uplifting Christmas film, especially this year. As Santa says, "Christmas spirit is more powerful than you could ever imagine".
---
DIE HARD
BERNARD
Director: John McTiernan
Writers: Jeb Stuart, Steven E. de Souza & Roderick Thorp
Year: 1988
While Die Hard is one of the greatest action movies ever made and home to absolutely iconic Bruce Willis and Alan Rickman performances, the real question this holiday season is what makes it a great Christmas movie. Die Hard tells the story of a pack of terrorists taking over the Christmas Party at Nakitomi Plaza. The film is full of excellent 80s Christmas music and over-the-top holiday theming. Even the film's opening sequence of McClane grumbling his way through the bustle of a holiday airport beautifully sets up the feel of the season. But the date and soundtrack of a story alone do not make for a great story.
A classic Christmas story needs to embrace holiday themes, and what fits the bill better than a story of personal redemption. From It's a Wonderful Life to A Christmas Carol, a man's reckoning with how his personal failings have hurt his family is a classic holiday narrative. John McClane is attending the Christmas party dutybound to see his family. McClane's own personal foibles have left the family separated on opposite coasts for the holidays. It is only through the crucible of brutally murdering a skyscraper full of terrorists, and the introspection that arises from numerous near-death experiences, that John McClane learns what really matters most to him, what he's willing to sacrifice anything for: a life with family. Yippy-ki-yay and Merry Christmas!
---
EYES WIDE SHUT
NILS
Director: Stanley Kubrick
Writer: Stanley Kubrick & Frederic Raphael
Year: 1999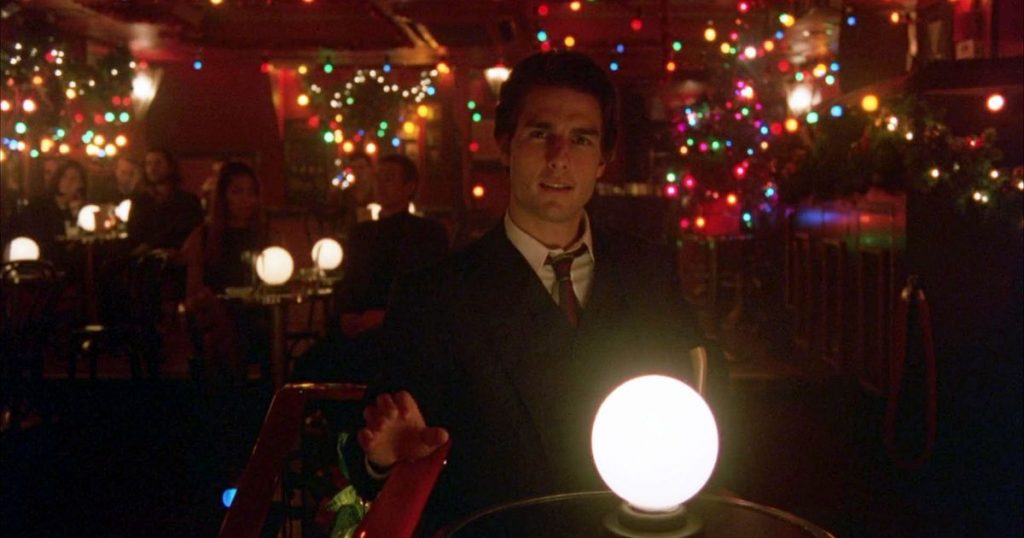 If you'd prefer an offbeat escape from the usual festive joy of the holiday season, look no further than the erotic psychological mystery and contrarian Christmas classic Eyes Wide Shut. Tom Cruise and Nicole Kidman star as Bill and Alice Harford, a wealthy New York couple whose marriage becomes troubled one night after sharing stories of imagined infidelities. Interrupted by news of a patient who just died, Bill journeys on a strange nighttime sexual odyssey marked by events of temptation and seduction that culminates in a secret society's bizarre cult ritual. The aesthetics of the Christmastime setting cleverly present a unique holiday backdrop to the chilling plot with an artificial sense of warmth and comfort shattered by the surreal and psychologically jagged drama of the plot. Several scenes are lit by the radiant glow of Christmas lights, the sensually tinged color palette and soft dreamlike haze creating an otherworldly mood. Kubrick's final film displays a sharp contrast to the comforting "home for the holidays" image of Christmas with a story steeped in eerie paranoia, mistrust, and cultish malevolence, yet offers unexpected rewards with its beguiling sense of mystery and weirdness.
---
FANNY AND ALEXANDER
ANTHONY
Director: Ingmar Bergman
Writer: Ingmar Bergman
Year: 1983
Fanny and Alexander, arguably the magnum opus of Swedish auteur Ingmar Bergman, exist in two versions. There is the 3 hour theatrical cut, and the 5 and a half hour television version. Bergman preferred the television version, as it is the fullest realization of his story. I agree. Though 5+ hours sounds daunting, it is split up into four digestible parts, making for surprisingly easy viewing. The story revolves around the Ekdahl family, specifically the young siblings Fanny and Alexander. Providing your usual plot synopsis will inevitably spoil where the film goes, but suffice to say it is a magical, deeply felt family drama that has the air of a classic bedtime story. It alternates from warm, funny, and comforting, to dark, harrowing, and emotional. However, the themes Bergman explores throughout this family epic all tie back to the strength of family, the love all family members have for each other, and how families will support and fight for each other in times of great turmoil. For a filmmaker famous for his depressing, morbid films, Fanny and Alexander is refreshingly heartfelt and life-affirming, showing immense love for all characters.
Additionally, on a technical level, Fanny and Alexander might just be one of the greatest motion pictures ever made. With help of legendary cinematographer Sven Nykvist, Bergman crafts some of the most alluring and beautiful visuals of his entire career. Each frame features sublime colors, the camera moves steadily throughout, breathing in the visual splendor. There are also stunning moments of pure magic, impossible to rationally explain or describe, but completely capture what actual magic might feel like. Fanny and Alexander is not just a perfect Christmas movie because quite a few of its scenes take place during the holidays, it also encapsulates what Christmas is all about: love, family, life, and a little bit of magic.
---
GREMLINS
CLAIRE
Director: Joe Dante
Writer: Chris Columbus
Year: 1984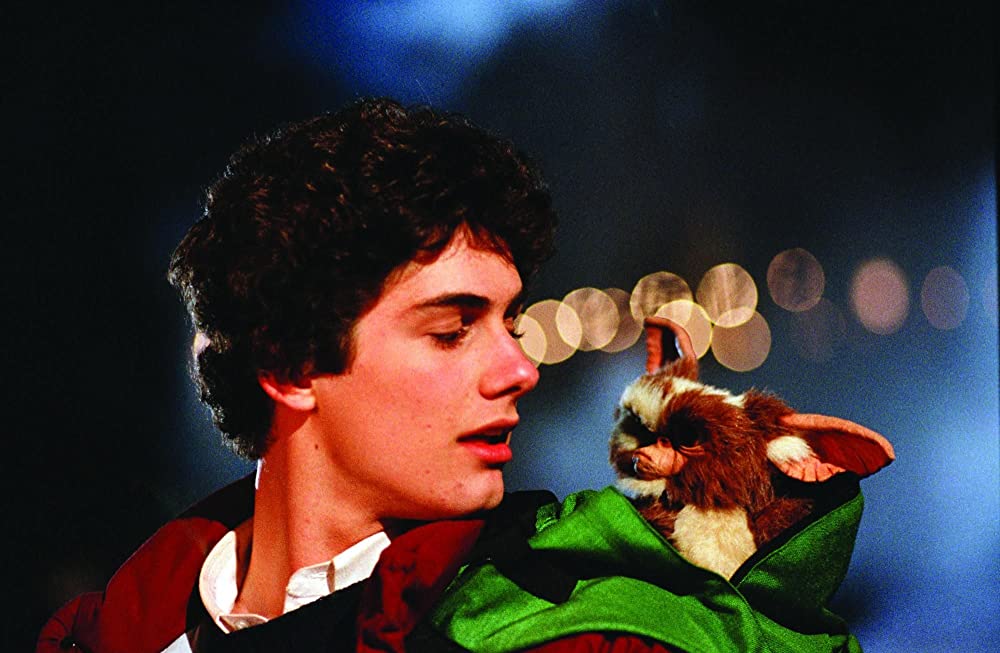 Billy (Zach Galligan) gets a mysterious new pet for Christmas that comes with three very specific rules: do not expose it to light (it may be fatal); do not get it wet (you'll find yourself outnumbered), and do not feed it after midnight (when 'hangry' takes on a whole new meaning). After carelessly breaking two of these three rules, Billy and his sleepy town find themselves under attack from a sudden swarm of mischievous monsters.
Christmas films tend to rely heavily on nostalgia, a healthy dose of warm fuzzies, and saccharine messages of hope and goodwill. Joe Dante's comedy horror offers almost none of these things. Sneering green animatronics wielding chainsaws and causing utter chaos are not exactly in keeping with the traditional holiday spirit. But alongside a surprising commentary on the ubiquitous need for giving your loved ones the perfect gift regardless of consequence, the film is still an entertaining ride thirty-six years after its original release. Check that nostalgia box off the list. Executive produced by Steven Spielberg, the effects are still affective and the script is wry, engaging and fully aware of its own role in the pantheon of festive films. Gremlins might not be everybody's cup of tea, as it certainly requires a sharper taste than some of the more sweet seasonal treats, but it certainly is a lot of fun.
---
HAPPIEST SEASON
SERENA
Director: Clea DuVall
Writers: Clea DuVall & Mary Holland
Year: 2020
Full review: A Queer Christmas Comedy Classic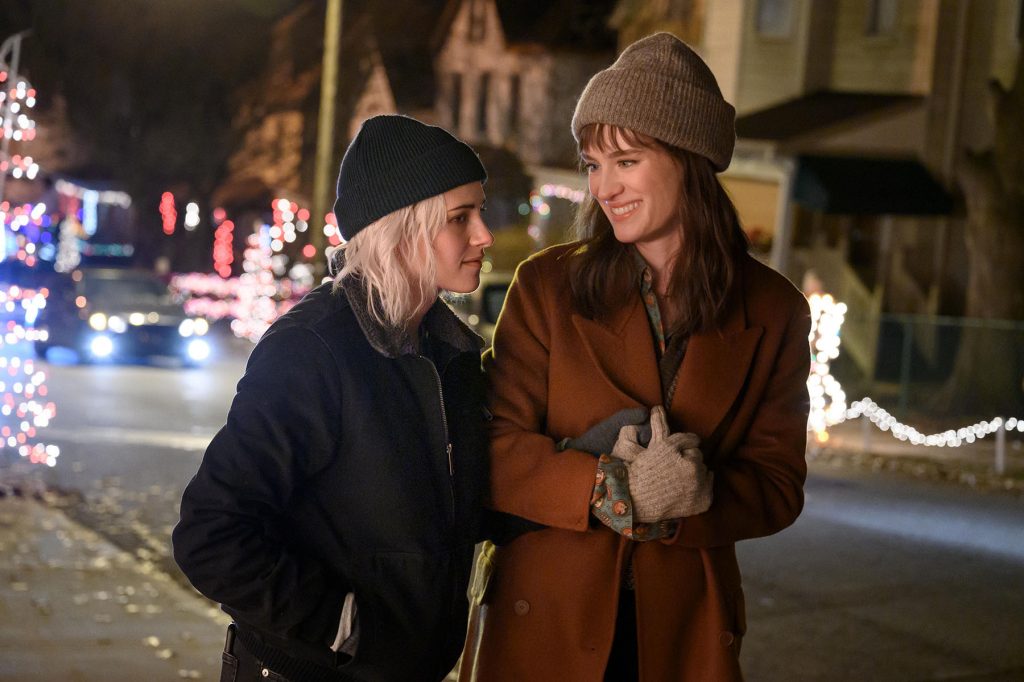 Regardless of all the lockdown restrictions, global pandemics and last minute changes, there are two very important friends that are always going to make my Christmas a little better, and their names are Love Actually and The Holiday. A cinephile's Christmas traditions may sound a little less exciting than going to parties with long-lost relatives, but there's something incredibly comforting about visiting the same heartwarming scenarios every year, and letting a movie whose lines you know by heart work its magic. Though my usual dates with Billy Mack and Mr Napkin Head have already been pinned in my calendar months ago, this year a new favourite Christmas movie-to-be also made the list.
Happiest Season is one of those movies you think you have figured out, but that ends up surprising you a lot more than you thought it would. The film revolves around the first meeting betwen Abby (Kristen Stewart) and her girlfriend's family – only, Harper (Mackenzie Davis)'s parents and sisters are completely unaware that she's gay. Even though the "coming out" trope has been used one too many times in LGBTQ+ films, Happiest Season cleverly uses it as a starting point to tackle other meaningful issues, shifting the focus back to its well-rounded, likable characters and giving us one of those heartwarming, uplifting stories that we'll never tire of watching. Featuring an exceptional Kristen Stewart and impressive performances from Mary Holland, Alison Brie, Dan Levy and an all-star cast, Happiest Season is n highly enjoyable, surprisingly meaningful watch, and the perfect addition to your Christmas movie-watching traditions.

---
MIRACLE ON 34TH STREET
HARRY
Director: George Seaton
Writer: George Seaton & Valentine Davies
Year: 1947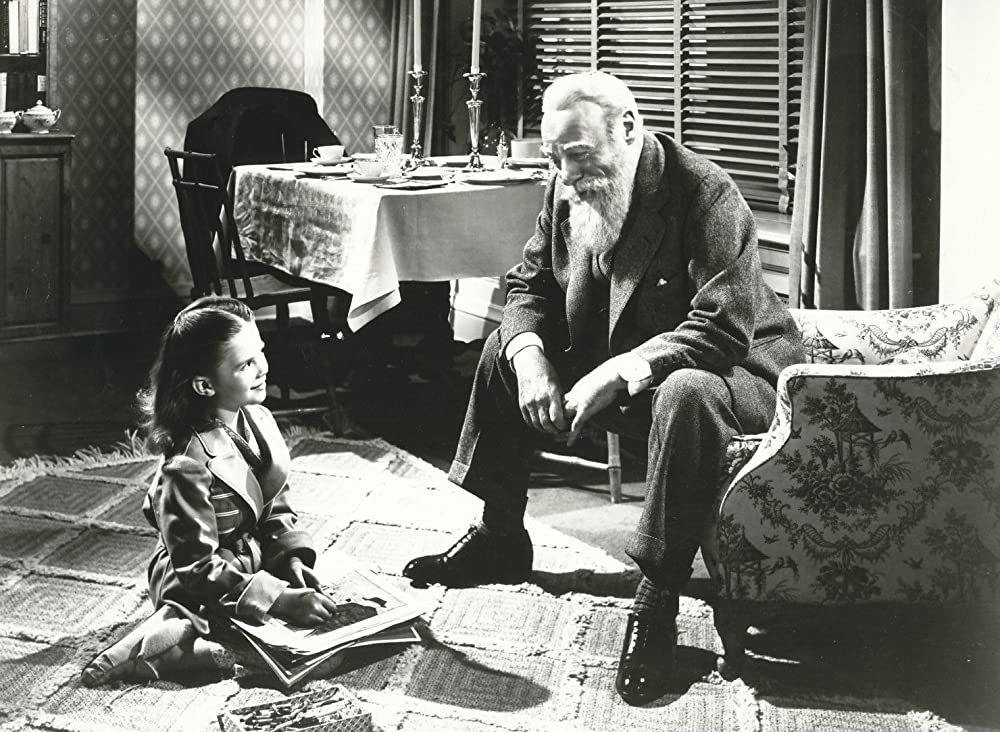 Ah, the true meaning of Christmas – a man forced to prove the existence of Santa Claus in a court case involving re-election bids, the threat of commitment to a mental institution, and a deus ex machina in the form of the United States Postal Service, all while using the world's most sceptical child in a bid to hit on her divorced mother. I honestly have no idea why this film works. Perhaps it's how unrepentantly hammy it is, complete with wall-to-wall slapstick double takes and enough spinning newspapers to make Citizen Kane blush. Perhaps it's Edmund Gwenn, whose Kris Kringle has become irreversibly entrenched into the popular subconscious, all outmoded wit and belly laughs. However, I think there's one thing uniquely charming about Miracle on 34th Street – it is so reverent to the "magic of the season", but it understands how artificial that magic is. It knows well the scourge of commercialism, yet trusts humanity and kindness to, if not defeat it, at least make it bend towards the side of the public. In the age of saccharine "we care" advertising, it strikes a chord of cynical optimism that we so desperately need.
---
NATIONAL LAMPOON'S CHRISTMAS VACATION
ZACH
Director: Jeremiah S. Chechik
Writer: John Hughes
Year: 1989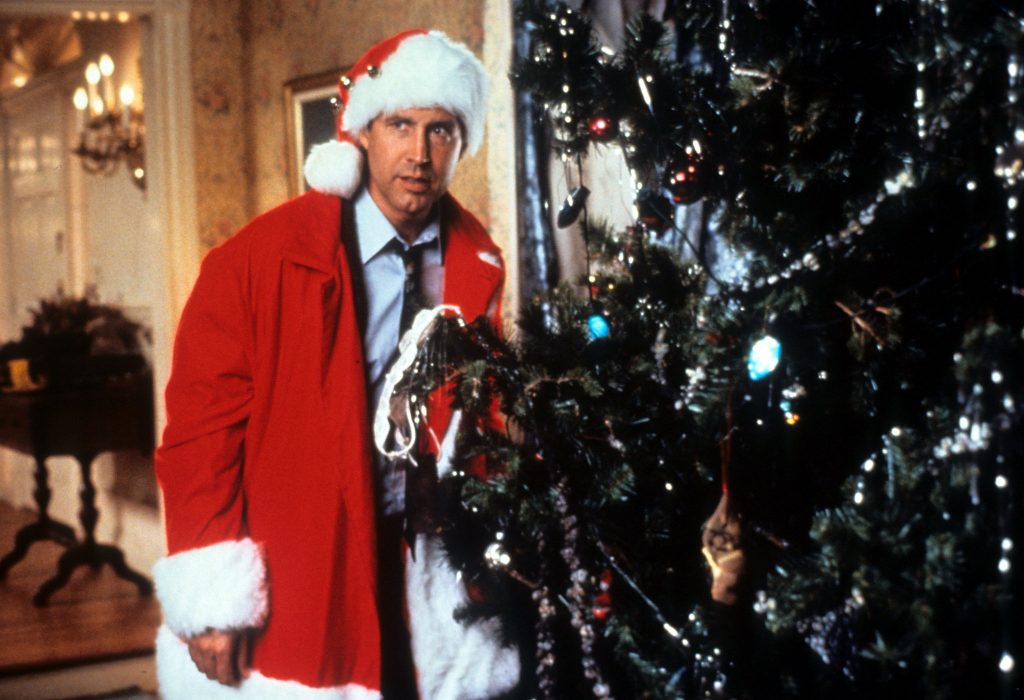 For those who find traditional Christmas movies to be too sappy or sentimental, National Lampoon's Christmas Vacation is the perfect angsty antithesis to stereotypical holiday schmaltz – while still containing just enough cheer to conjure up the spirit of the season. The third installment of the Vacation franchise follows the hilarious hijinks of the Griswold family as they attempt to plan a Christmas celebration for their entire extended family (that quickly devolves into chaos), with series protagonist Clark Griswold (Chevy Chase, of Caddyshack and Fletch) at perhaps his most perturbed, as he strains to entertain his guests, outshine his "yuppie" neighbors with his detailed Christmas lights display, appease his boss to earn his holiday bonus, and simply maintain his sanity amidst all this anarchy.
Even when the movie becomes overly manic (featuring citywide power shortages, calamitous kidnapping escapades, and even a sudden appearance of a SWAT team at the family's Christmas dinner) Christmas Vacation never loses sight of the charm of its core characters, and we come to genuinely care for the Griswolds and hope that they can have something of a satisfying holiday when all is said and done. It also helps that the script – as scattered as it may seem – is littered with laughs every minute, from satirical jabs at societal norms for the Christmas season to broader slapstick beats that'll have you rolling on the floor in hysterics.
---
WHITE CHRISTMAS
ETHAN
Director: Michael Curtiz
Writers: Norman Krasna, Norman Panama & Melvin Frank
Year: 1954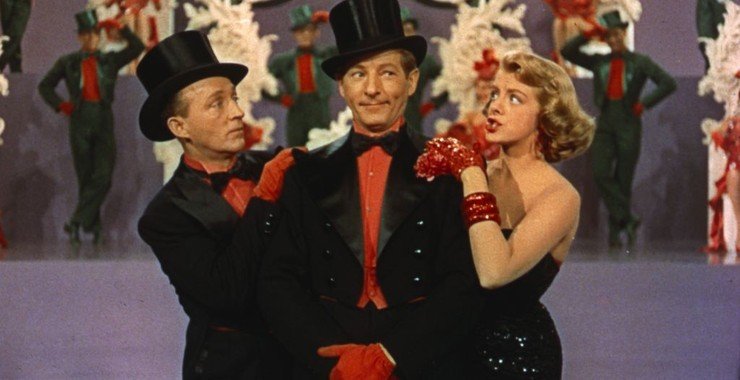 As it currently stands, Irving Berlin's holiday single White Christmas has sold over 100 million copies since its release in 1942, where it took home the Oscar for best original song in Holiday Inn. Twelve years later, the song would get a movie of its own with the release of Michael Curtiz's 1954 technicolor classic of the same name. The film follows two showmen (Bing Crosby and Danny Kaye) as they fall in and out of love with two performers (Vera-Ellen and Rosemary Clooney) while attempting to put on a show for their former army commander (Dean Jagger). While it may admittedly have very little to do with the titular holiday, Curtiz and company give a formulaic story plenty of energy with lively musical numbers and jaw-dropping choreography that still impresses over 65 years later. Crosby, Kaye, Ellen, and Clooney's chemistry is palpable from their first scenes together and gives White Christmas the extra push it needs to become a bona fide holiday classic perfect for a cold night in front of the fire with your loved ones.
---
JOIN US!
Be among the first to receive our monthly updates with film news, movie-inspired recipes and exclusive content! You'll only hear from us once a month. #nospam