Dear Santa: USPS Christmas Spirit Remains Undefeated (Review)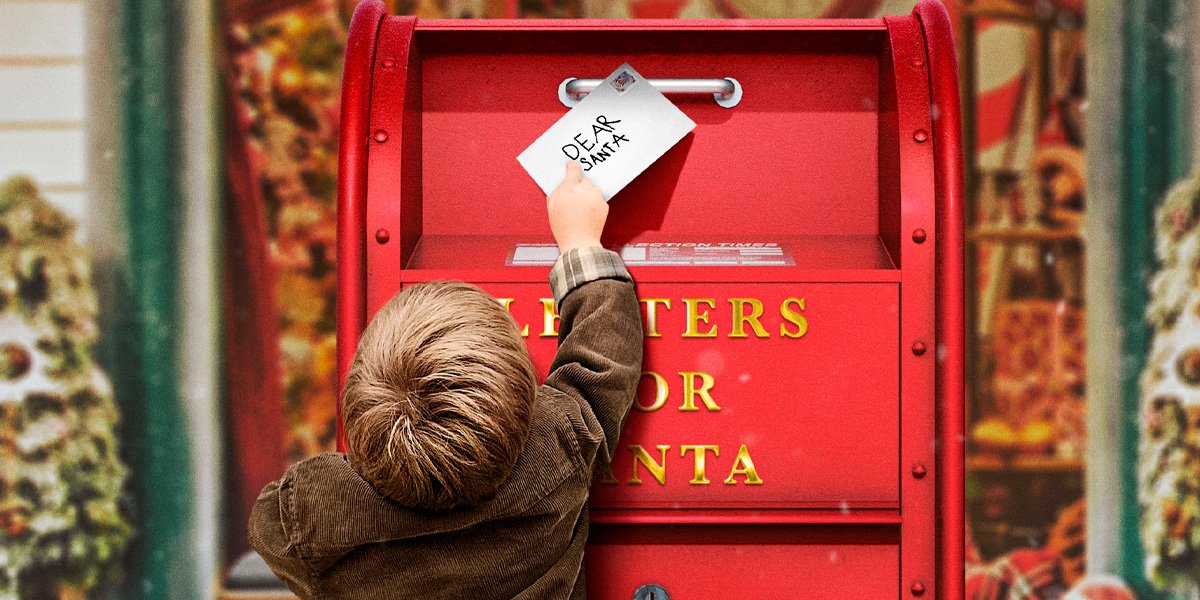 Dana Nachman's DEAR SANTA (IFC Films)
Dear Santa proves that the spirit of Christmas is stronger than ever and that, with some help from the USPS, Santa's little helpers can make any wish come true.
---

From the director of the adorable guide-dogs in training documentary Pick of the Litter and the inspiring and emotive Batkid Begins comes a new festive favourite to kick off the Holiday season, in an uplifting antidote to what will be one of the darkest Christmas times in years. Dana Nachman's second collaboration with IFC Films will be released on December 4th is US cinemas and on VOD. The film captures the Christmas magic and madness in the festive fun of the weeks before Christmas, and provides a peek behind the curtain of how Santa and his elves make sure every child or adult is heard and any wish is granted. Dear Santa invites you on a Santa-approved tour of his most beloved workshop, organised by the USPS-elves under codename 'Operation Santa'.
There are few things more satisfying in life than seeing people's heart desires fulfilled, especially when it comes to children and adorable pets. Over the 108 Christmases the Operation Santa department of the USPS had the pleasure to help organise, Santa has amassed thousands of helper elves to fulfil the wishes of any child or adult who writes letters to him throughout the year. With the hundreds of thousands of letters to Santa which arrive at Post Offices around the country, he is surely very glad of all the help. Dear Santa focuses on a few of the centres, where people with huge amounts of love to give help him out by adopting letters, and realise Santa's massive endeavour in the few weeks leading up to Christmas.
From metropolitan areas such as New York City to the smallest towns in the middle of the US where the Post Office is the heart of the community, Santa's helpers are omnipresent and the impact they make on a person's life, I can assure you, is one of the main heart-warming features of Dear Santa. With the shortest period between Thanksgiving and Christmas at the time of filming in 2019, meaning just three weeks to document Operation Santa's process, Nachman manages to capture the conceiving, adopting and realising of a few of the many letters posted to Santa. Besides the obvious got-to-have wishes, Dear Santa also stresses the growing number of selfless wishes or letters written by adults wishing for simple necessities. Especially in the face of the pandemic and the economic downturn that has impacted many families around the country, USPS's role in helping Santa is more important and impactful than ever.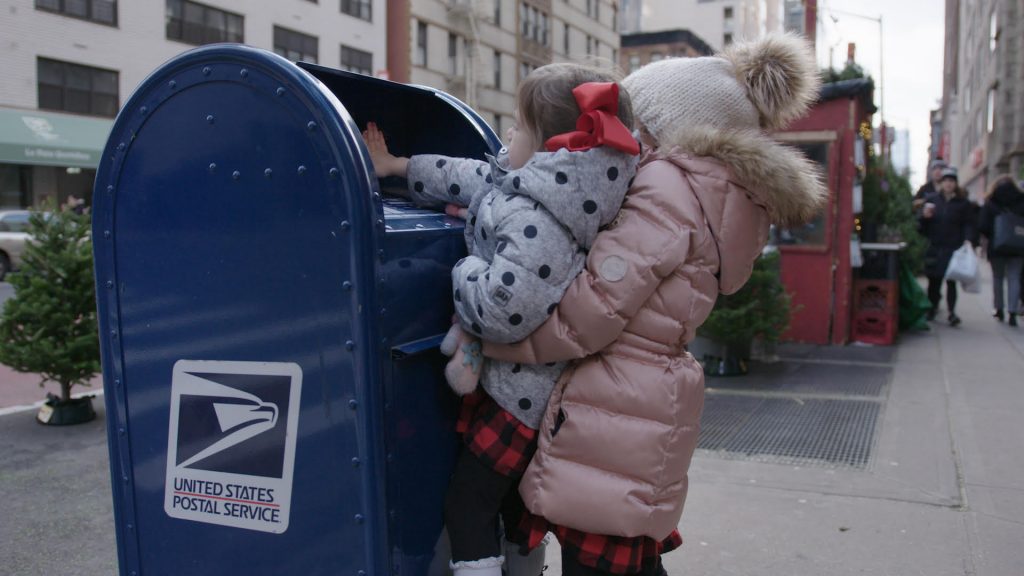 In 82 minutes, Dear Santa truly highlights how valuable the American tradition of sending letters to Santa is. These letters "tend to be message-in-a-bottle-type letters", Nachman told the Washington Post, "People put out their most sometimes funny, cute, poignant messages. Sometimes they're sad and showcase poverty in America. But they're all written in such an earnest, real way that I can't think of any other opportunity to get into the mind of people in such an authentic way, and it has the emotional breadth of really nothing else I can think of. You, on the one hand, can have a letter that's hysterical. You're crying with laughter. It's so funny. And then, on the other hand, you're crying because people are asking for mattresses and refrigerators and taking nothing for granted." With the hardships of this year not yet over, Operation Santa has decided to take their operation fully digital to reach even more children in need across the country.
If you feel inspired to lend a helping hand to the community in order to make the world a better place to live in, as Dear Santa will for sure make you think, you are still in time to become one of Santa's helpers this year. From the 4th of December, USPS will upload all letters to Santa on USPS Operation Santa for you to peruse and hopefully adopt. Feeling lucky and have a wish for Santa? The address of Santa's workshop at the Postal Service is: (and make sure to include your return address!)

Santa Claus
123 Elf Road
North Pole 88888
See Also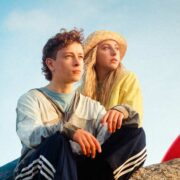 ---
Dear Santa will be released in US cinemas and on VOD on December 4, 2020. Click here for more information on the film's official website and here to read our interview with director Dana Nachman.
---
JOIN US!
Don't miss our monthly updates with film news, movie-inspired recipes and exclusive content! You'll only hear from us once a month. #nospam