Fanny and Alexander (Review): Bergman's Classic Returns to Cinemas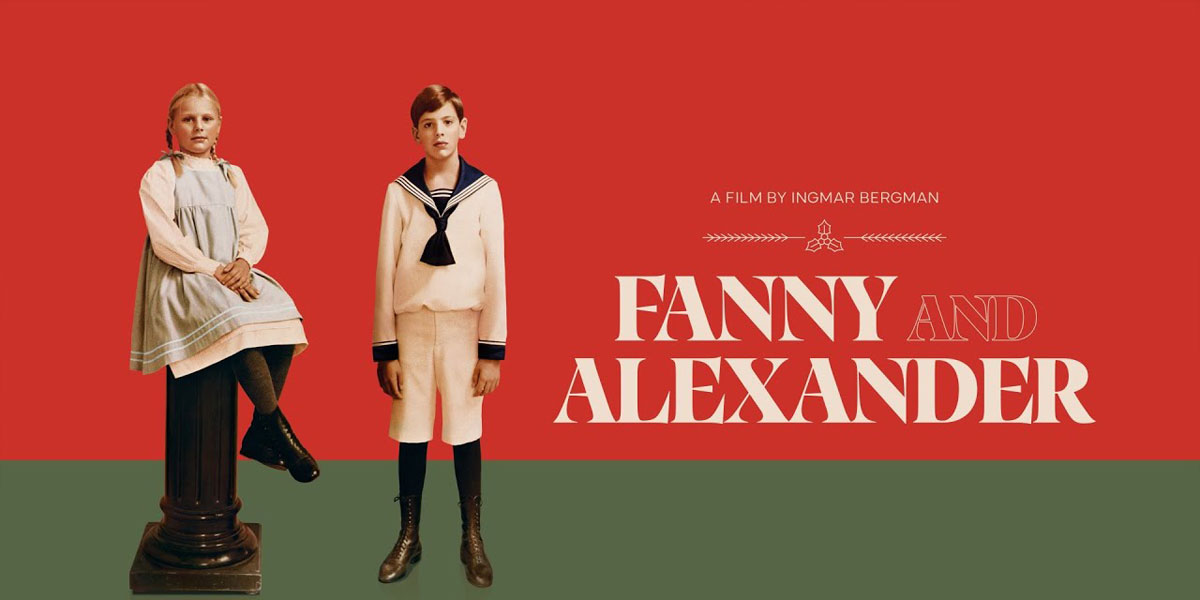 Fanny and Alexander (BFI)
Back on the big screen after 40 years, Bergman's Fanny and Alexander will win your heart with its touching tale of grief and familial love.
---
Ingmar Bergman's semi-autobiographical film Fanny and Alexander (1982) returns to UK cinemas this December in celebration of its 40th anniversary. Originally released in 1982, Fanny and Alexander primarily follows the two titular characters as they live out their lavish lives in Uppsala, Sweden. However, after the death of their father Oscar Ekdahl (Allan Edwall), everything they've ever known is about to change. Emelie (Ewa Fröling), the children's mother, can't bear the thought of leaving them fatherless, and therefore must remarry at once.
Fanny and Alexander's beginning is jovial in tone and epitomises the merriment of the festive season. The large Ekdahl family are clearly maximalists, and you almost lose the characters in the abundance of ornaments and greenery they have in their home. Along with three other Academy Awards including Best Foreign Language Film, Best Cinematography and Best Costume Design, it's not hard to believe that Fanny and Alexander was also awarded an Academy Award for Best Art Direction. However, don't allow this picturesque scene to lure you into a false sense of security as this is no happy-go-lucky Christmas film.
Distraught by the death of her husband, Emelie fears she will not be able to bring up her children alone. Luckily for her, Bishop Edvard Vergerus (Jan Malmsjö) is more than willing to step in both as her husband and as a father to her children. Although Emelie is initially grateful for Edvard's love, it soon becomes apparent his way of life is starkly different to that of the Ekdahls'. The children's plunge into desolation is best expressed through the set design, where their once lavish surroundings soon yield to the cold and barren interior of Edvard's home. Emelie and her children are instructed to take nothing with them from their past, not even clothes, leaving them only with each other as they enter their new life.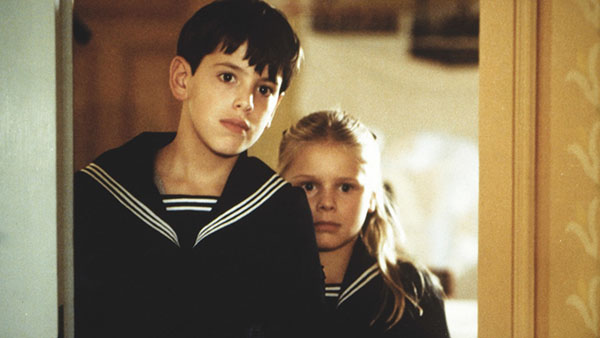 What follows is a heart-breaking story of grief and siblinghood, punctuated by fantastical elements born from Alexander's imagination. With a large cast, this powerful narrative is carried by wonderful performances, each one noteworthy. Alexander, played by Bertil Guve, is at the centre of it all and carries the audience through with a quick wit, and an innocence that is soon corrupted by life's trials. Ewa Fröling is magnificent as a mother dedicated to her children, and Malmsjö is wicked as the villain who threatens them.
The production, originally a television series that amassed a 312-minute runtime in total, was eventually cut down to 188-minute version for cinematic release. Still over 3 hours as a feature, Fanny and Alexander is huge in its scope, which at time works to its disadvantage. The core narrative is so compelling, but there were many scenes that felt superfluous, which is seemingly Fanny and Alexander's only flaw. Perhaps a more concise story, without interruption to its main message, may have resulted in a conclusion that was a touch more powerful.
See Also

Lighter in tone than most of Bergman's work, it still has a generous helping of his trademark touches. Fanny and Alexander is a spectacle, and I urge you not to miss the opportunity to see it on the big screen.
---
Fanny and Alexander will be opening on 2 December 2022 at BFI Southbank, Tyneside Cinema, HOME Manchester and selected cinemas UK-wide, with screenings at 25 Picturehouse sites from 9 December.