The Best Movies on Prime Video Right Now (July 2022)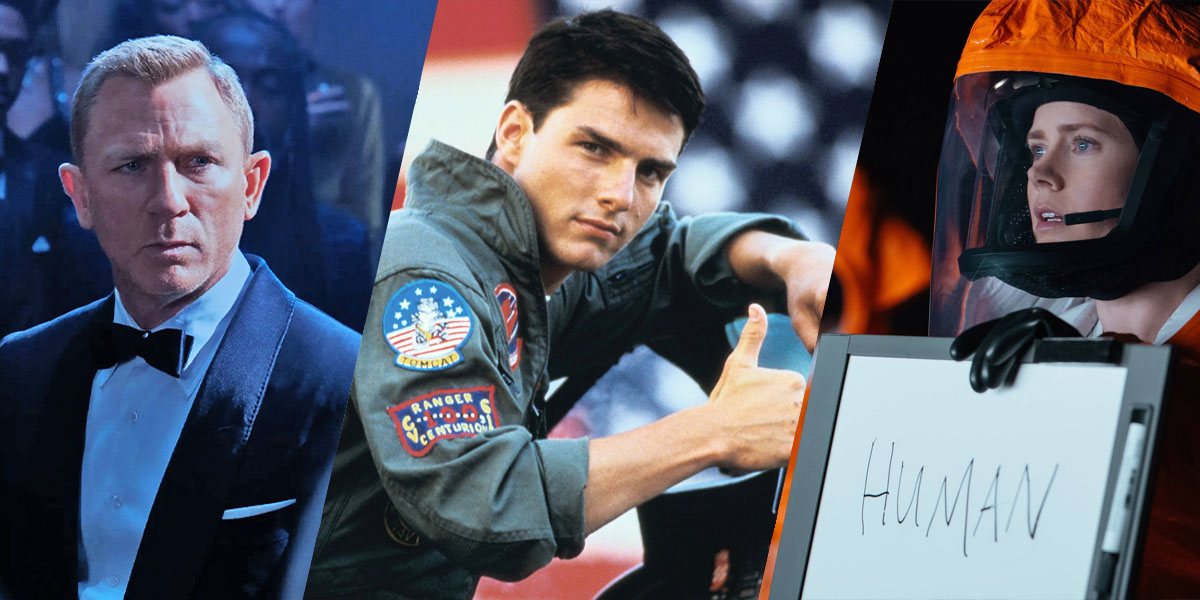 July 2022: The Best Movies on Amazon Prime Video Right Now
If you're looking for something to watch on Amazon Prime Video right now, here are the best movies added to the streaming platform inJuly 2022.
It's hard to decide what to watch on a streaming platform, even more so when there's so much content to choose from. To make it easier for you to pick a film to watch right now, we've made a list of the best movies on Amazon Prime Video as ofJuly 2022, in alphabetical order and with links to where to watch them! Check it out below and don't forget to come back next month for more recommendations!
Read also: Apple TV+: All New Shows and Movies to Watch in 2022
---
A HERO (2021)
Full Review: Asghar Farhadi Hits Another Home Run
Social thriller A Hero revolves around a man who's on a two-day leave from prison, where he's serving a sentence for not having been able to repay a debt. During those two days, we follow Rahim as he tries to convince his creditor to withdraw his complaint against him. If the synopsis may seem straightforward, think again: we're talking about a film made by acclaimed Iranian filmmaker Asghar Farhadi, who has a knack for crafting authentic, thought-provoking stories that end up staying with you for a long time.
---
ARRIVAL (2016)
Full Review: Language at Its Finest
Close Analysis: Time's Not Real, And That's Okay
Read Also: The Five Best Films by Denis Villeneuve, Ranked
We've written extensively about Denis Villeneuve's Arrival, and that it's because it's one of the most irresistible sci-fi films out there. Adapted from Ted Chiang's short story "Story of Your Life," the film imagines a world when a mysterious alien race has places twelve spacecrafts in strategic areas around the planet, and an elite team of scientists and researchers are trying to understand their intentions. The movie mainly follows linguistics professor Louise Banks (Amy Adams) and physicist Ian Donnelly (Jeremy Renner), who are both asked to go to Montana to study one of the spacecrafts. But when Louise begins to understand the aliens' language, but her knowledge comes with unusual side effects. It's best to leave it at that to avoid spoilers, but suffices it to say that Arrival's final message is pure genius, delivered in all its originality by means of superb performances, well-timed twists, the right dose of tension, and gorgeous cinematography. Not only is it one of the best movies on Prime Video right now, but it's also one of the best sci-fi films out there.
---
ENCOUNTER (2021)
Full Review: Intriguingly Fresh Sci-fi Drama
Starring the great Riz Ahmed as a decorated Marine who goes on a rescue mission to save his two young sons from an alien invasion, Michael Pearce's Encounter is "a paranoid tragedy masquerading as a science fiction thriller," and a beautifully human, tense film you don't want to miss if you're a fan of the genre.
---
EMERGENCY (2022)
The newest release on this list is a film that was screened at many film festivals earlier this year, and that's finally being released on Prime Video this month. The movie revolves around three college students who return home after a crazy night of partying only to find an unconscious woman in their apartment. Emergency follows the students as they try to get her to safety without drawing suspicion, having decided not to call the police out of worry that they might be suspected of wrongdoing. A timely watch, and also an enjoyable one.

---
GLEASON
Sports documentary Gleason tells the story of former NFL defensive back and New Orleans hero Steve Gleason, who was diagnosed with ALS at the age of 34. Doctors gave him two to five years to live, and Steve chose to follow those instructions to the letter and try and live his life to the fullest. Though it touches upon tough subjects, the documentary is also first and foremost a film about life, that invites us to keep going even when life gives us a bad hand.
---
GROUNDHOG DAY (1993)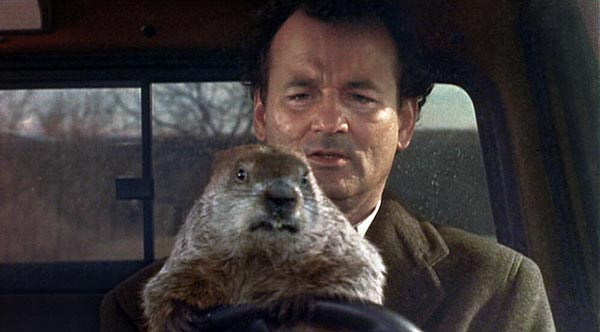 When it comes to time loop comedies, Groundhog Day is pretty much the best film you can find. This 1993 film has aged surprisingly well, and that is due to the combination of a well-crafted screenplay (Harold Ramis and Danny Rubin) and a superb lead performance from Bill Murray, who is in his element as Phil, a self-centered Pittsburgh weatherman who finds himself reliving the same day over and over again. But it's not a random day that Phil happens to be stuck in: it's February 2nd, also known as Groundhog Day, and he happens to be in Punxsutawney, Pennsylvania, covering the celebrations. While the film's overall message may be a little predictable, it's the journey it takes to get there that makes the film an absolute must-watch, with Murray channeling his inner Scrooge with hilarious results and leaving us with a couple of life lessons at the end.
---
LATE NIGHT (2019)
Full Review: Thompson & Kaling Entertain in Insightful Comedy Drama
If you love The Devil Wears Prada and you're looking for an uplifting comedy that also has something to say, look no further than Nisha Ganatra's Late Night, starring Emma Thompson as a successful talk show host who happens to be incredibly rude to her staff, and who one day finds out that she's about to be removed from her own show. Desperate to get people to love her again, Katherine Newbury embarks on a journey that will eventually get her closer to diversity hire Molly Patel (the superb Mindy Kaling, who also wrote the screenplay). It's quite simply a joy to watch Kaling and Thompson together, and the film is as consistently hilarious but it also gives us unexpected moments of wisdom – not to mention a cameo of a very famous talk show host. It will become one of your favourite guilty pleasures in no time.
---
MANCHESTER BY THE SEA (2016)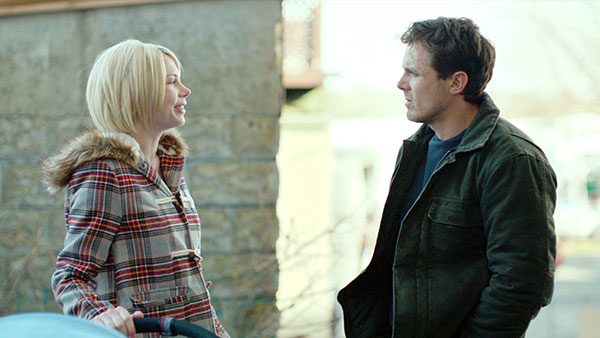 Casey Affleck and Michelle Williams shine in Kenneth Lonergan's Manchester By The Sea, both a poignant and absolutely heartbreaking look at grief and humanity and an authentic portrayal of love. The film is about a janitor who becomes the guardian of his 16-year-old nephew, and let's just say that it isn't anything like you'd expect it to be.
---
NO TIME TO DIE (2021)
Full Review: Daniel Craig's Emotional Swan Song
Read also: Daniel Craig 's Best James Bond Movies, Ranked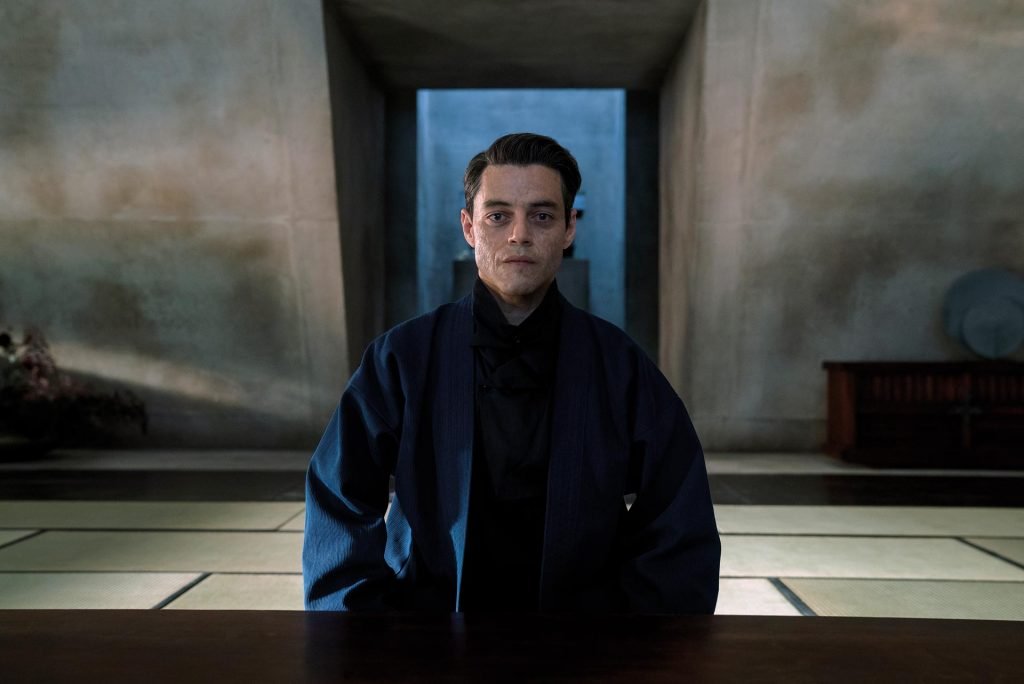 Cary Joji Fukunaga's No Time To Die is finally out on digital, and it's just as good as when we watched on the big screen. Daniel Craig's last film as 007 underuses Rami Malek and has a few storytelling flaws, but it's still a highly enjoyable Bond movie with plenty of surprises and epic action scenes.
---
PATERSON (2016)
If you're familiar with Jim Jarmusch's specific brand of filmmaking, you know that there's nothing quite like watching one of his movies. A Jarmusch film usually revolves around mundane events – those sorts of everyday moments that aren't usually captured on camera, because of how ordinary they are. But the filmmaker is more concerned with conveying a very specific mood and atmosphere. As we spend time with Jarmusch's characters – who are usually imperfect, lost souls who have yet to find a direction in life, long shots place us right in the moment with them, and the result is a film that we can't quite shake off, regardless of its genre and plot. Paterson is one of those films, revolving around a man (Adam Driver) who adheres to the same simple routine everyday, and a woman (Golshifteh Farahani) who can't quite stay still. This poetic, poignant meditation on life is a gem of independent cinema.
---
ROCKETMAN (2019)
Full Review: Egerton Keeps the Film Alive
Read also: 5 Underrated Musical Biopics That Deserve More Attention
When Rocketman was first released, back in 2019, it took the world by storm with an authentic portrayal of the great Elton John, brought to life by the ever-excellent Taron Egerton in a career-defining performance. With Apple TV+'s Black Bird, also starring Egerton, about to be released, it's time to look back at the best entries in the actor's filmography. Rocketman is certainly one of them, not only for its enthralling screenplay but also for the pleasure of watching a queer story done right.
---
SABRINA (1995)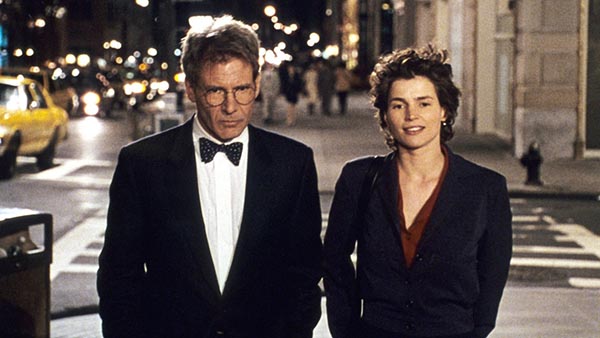 Sydney Pollack's Sabrina (1995) is a remake of Billy Wilder's Oscar-winning 1954 film with the same name, starring Audrey Hepburn as the titular character alongside Humphrey Bogart. Of course, the original (also based on a 1953 play) remains an all-time classic, but the remake is also an enjoyable watch, revolving around a young woman (Julia Ormond) who's been in love for as long as she can remember with a wealthy womanizer named David (Greg Kinnear). The man only begins to notice her when she comes back from college, but he's already engaged with someone else and his failure to marry might result in the loss of a business deal for his family, which his why his workaholic older brother Linus (Harrison Ford) takes it upon himself to direct Sabrina's attentions towards him instead. Needless to say, things get complicated. If you're looking for a charming, enjoyable film, look no further than Sabrina.
---
SHAUN OF THE DEAD (2004)
Read Also: All Of Edgar Wright 's Films Ranked (From Worst To Best)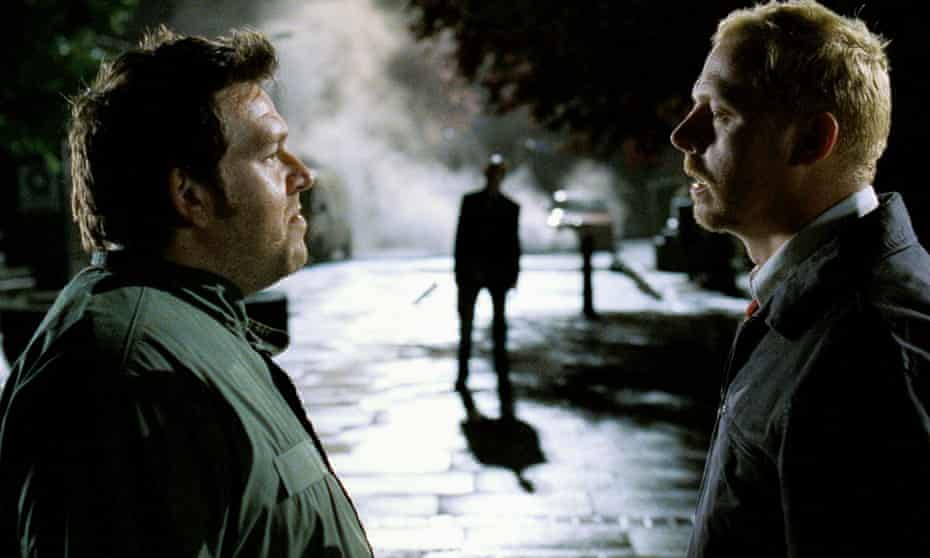 Edgar Wright is a genius, and we'll never stop saying this. The Baby Driver director has mastered the art of crafting excellent stories that are just as unapologetically hilarious as they are technically flawless, and also happen to have amazing soundtracks and often feature Nick Frost and Simon Pegg being their wonderful selves. The first chapter in the "Cornetto Trilogy", low-budget flick Shaun of the Dead is all of the above and more, and the DVD cover rightly describes it as "a romantic comedies, with zombies," as it revolves around a man who's trying to get back with his ex-girlfriend and get his life together, all while in the middle of a zombie apocalypse. But that doesn't even begin to describe the beautiful madness that is Shaun of the Dead, a film you'll either love or hate depending on your familiarity with British humour, but that you'll never be able to forget regardless.
---
SOUND OF METAL (2019)
Full Review: The Beauty of Silence
CODA took the Oscars by storm earlier this year, but there's another film that revolves around the deaf community and that should absolutely be on your watchlist because of how accurate and genuinely enjoyable it is. Starring an excellent Riz Ahmed in a career-defining role, Sound of Metal is about a drummer who suddenly has to come to terms with impending hearing loss, which will not only mark the end of his music career but also significantly alter his own life, even more so since Ruben is also an addict. When his girlfriend Lou (Olivia Cooke) takes him to a deaf community, led by the charismatic Joe (an equally excellent Paul Raci), Ruben has to make a choice as to how he wants to experience life in the future. Sound of Metal is the rare film that cannot be defined by genre, showing us something new and original from beginning to end, and you absolutely shouldn't miss it.
---
THE TERMINATOR (1984)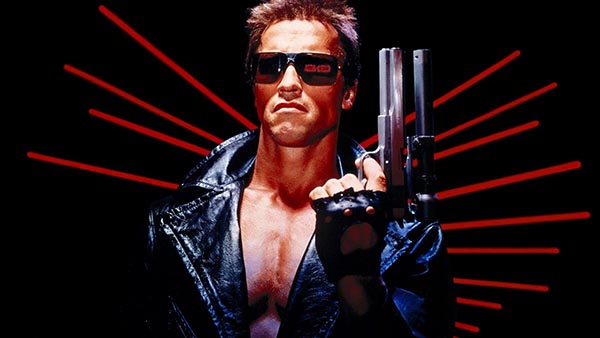 It's always a good time to re-watch James Cameron's The Terminator, starring Arnold Schwarzenegger as a cyborg assassin disguised as a human who travels from 2029 to 1984 to to hunt a fugitive (Linda Hamilton's Sarah Connor). But a human soldier named Kyle Reese (Michael Biehn) has also been sent from 2029 to prevent an artificially intelligent defense network that will spark a global nuclear war in the future. Alongside its sequel, Terminator 2: Judgment Day, as well as the beloved series The Sarah Connor Chronicles, this low-budget flick has acquired cult status amongst sci-fi fans, and with good reason. Not only does its intriguing premise absolutely work, but it's also a genuinely fun movie with excellent characterisation, enthralling action scenes, and a wonderfully human core.
---
TOP GUN (1986)
Full Review: Top Gun (1986): Pure Pop Culture Phenomenon or Pro-War Propaganda?
Read Also: Top Gun: Maverick (Review): Tom Cruise's Long-Awaited Legacyquel Soars
Top Gun: Maverick has just been released, and it's already regarded by many as one of the best films of the year for its blend of nostalgia and breathtaking, well-crafted action scenes. Its 1986 predecessor might be less impressive from a technical standpoint and has definitely aged since its 1986 release, but it's still a thoroughly enjoyable drama with plenty of quotable scenes and epic moments. As you wait for Maverick's digital release, go on a walk down memory lane and rewatch the original film.
---
TWILIGHT (2008)
Chances are, you've probably already watched the entire Twilight saga at least once or twice. Based upon Stephenie Meyer's bestselling 2005 novel of the same name, the film was a worldwide sensation upon release, back in 2008, and it's still worth revisiting today because it's quite simply very enjoyable to watch. The film revolves around the unlikely scenario of a girl (Kristen Stewart's Bella) and a vampire (Robert Pattinson's Edward) falling in love, and, though it's neither fast-paced nor particularly unpredictable, it's also a charming YA drama that's bound to make you nostalgic.
---
VAL (2021)
Full Review: Hollywood as Told by its Golden Boy
If you've seen Maverick and you'd like to find out more about Val Kilmer's life and career, Val is the film you're looking for. This autobiographical documentary is not just a genuinely interesting look at the life of an icon, but also an in-depth analysis of the industry as well as "a treatise on acting".
---
THE WOLF OF WALL STREET (2013)
One of the most exciting new addictions to Amazon Prime Video 's catalogue inJulyJuly 2022 is Martin Scorsese's The Wolf of Wall Street, starring Leonardo DiCaprio alongside Jonah Hill, Margot Robbie and an all-star cast. Based on New York stockbroker Jordan Belfort's memoir, the film talks about a young man who takes an entry-level job at a Wall Street firm in 1987 and then founds his own firm, defrauding investors and leading an excessive life. If you've seen it before, it's time to watch it again; if you haven't seen it yet, you're in for a treat!
---
YOUNG FRANKENSTEIN (1974)
With slapstick comedy, it's often a hit or miss. What some people might find hilarious others may see as obvious, or even vulgar, and that's often the case with many comedy movies of the past decades. But Young Frankenstein is so much more than that – a quotable, unpredictable film that's so utterly original that it defies definitions, and that will have you laughing for its entire runtime.
---
Disclaimer: Loud and Clear is a participant in the Amazon Services LLC Associates Program, and some of the links above are affiliate links. This means that, at zero cost to you, we will earn an affiliate commission if you click through the link and finalize a purchase.