You Hurt My Feelings: Film Review

You Hurt My Feelings (A24)
Julia Louis-Dreyfus gives another great performance in You Hurt My Feelings, a story about awkward interpersonal conflicts.
---

My familiarity with Julia Louis-Dreyfus is pretty limited. Before You Hurt My Feelings, I had only seen her in Downhill, in which she was fantastic. Luckily, A24's latest is a great showcase for her. You Hurt My Feelings follows the lives of married couple Beth (Dreyfus) and Don (Tobias Menzies, of The Crown) who live a comfortable life. As Beth is starting to send her new novel to her publicist, she overhears Don's true feelings about the book. Since to her face, he has been nothing but supportive, that small conversation that she heard upends their marriage.
In American culture, criticism is something that is taken to heart, especially if it is coming from someone we are close to. Because of this, a lot of times our friends and family will be nothing but supportive regardless of their actual opinion. This could be done for a variety of reasons, but in my personal experience, it's mainly out of fear that someone's feelings will be hurt, thus the title of this film. Don's motivations are extremely similar to my own, but since Beth finds out his real thoughts on her work, a fascinating conflict appears, one I haven't really seen discussed in film before.
The best part of You Hurt My Feelings is how much conflict is shown throughout its short runtime, and how all of it feels so realistic. Besides the main issue that drives the plot forward, every scene has some type of tension between characters which makes for an extremely entertaining and often hilarious time. Not only do both Dreyfus and Menzies shine, but Michaela Watkins (The Dropout) and Arian Moayed (Succession) are constant scene stealers. Even if something is as simple as shopping for furniture, this cast manages to get at least one laugh out of almost every minute.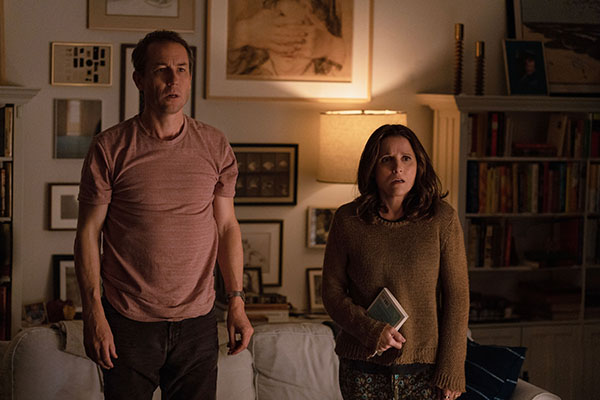 Getting back to the film's main theme, having the courage to be completely honest with someone, especially when something is negative, is no easy task, and this film shows that constantly. As someone that does a lot of creative work, when I show it to my friends and family, I am only expecting confirmation that the product is good. This is something that I think a lot of people do and it took watching this film for me to realize it. There is a fine line one must walk when they want to support someone, but still need to be honest. Watching these characters go through different situations where they each have to craft white lies just to support someone they care about, makes you question if having such a strong support system is even beneficial to your work. Discussions like these are something I was absolutely not expecting going into the theater, but I am grateful that films like these exist.
At times, this film can feel a little slight. Not much happens besides following these four characters' go to work and interact with each other, but watching people just live, it makes everything feel so much more realistic. These are conflicts that someone can encounter any day, and if there was more plot that didn't revolve around this main issue, it would have taken away from the rich material that we were given.
See Also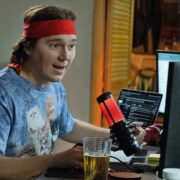 After watching You Hurt My Feelings, I kept thinking about this idea of overt support regardless of quality. Is it worth saying something is good just so someone has that confirmation that they have merit? Is being truly honest about something worth making the creator feel bad about themselves? Nicole Holofcener, the writer, producer, and director, has certainly made a film that makes its audience think about these questions greatly, and I think that if more people started thinking about these ideas, people would not only be more open to criticism but could also help support other's work in a more honest way.
---
You Hurt My Feelings was released in US theaters on May 26, 2023. In the UK, the film will close the 2023 Sundance Film Festival on July 9 and then be available to stream on Prime Video from August 8.