Good Omens Season 2 Review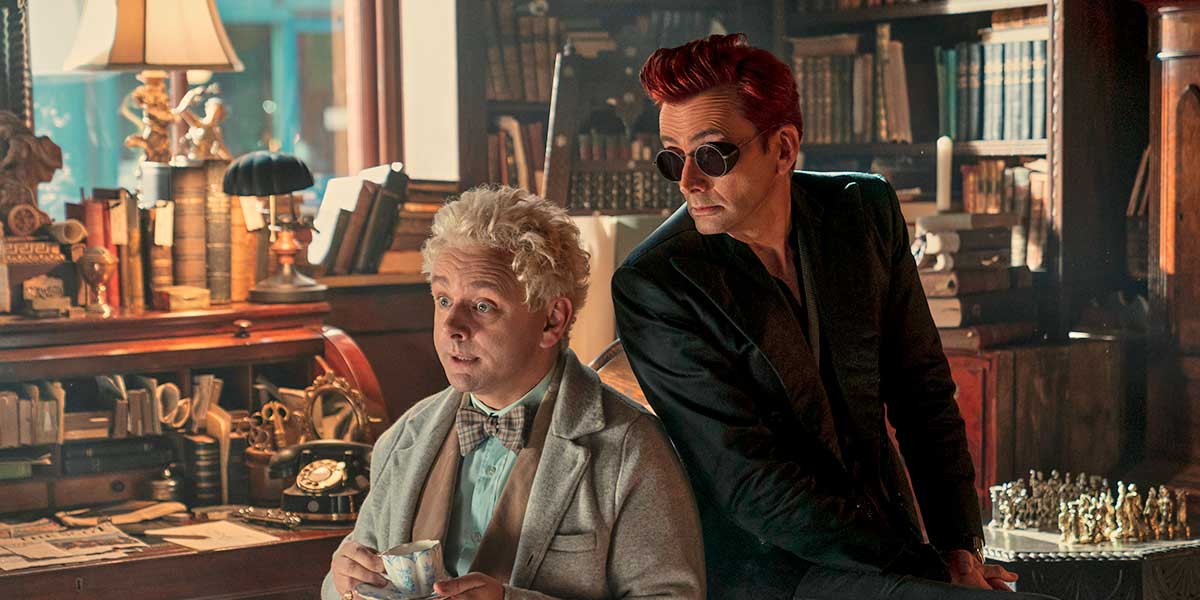 Good Omens Season 2 (Mark Mainz / Prime Video)
Both hysterically funny and surprisingly moving, Season 2 of Good Omens will make fans very happy, even if it ends where it should have begun.
---

Good Omens is back for Season 2, and it's finally time to find out what our favorite angel and demon have been up to after preventing the apocalypse from happening in the first series. But while Season 1 was adapted from Terry Pratchett and Neil Gaiman's bestselling novel, "Good Omens: The Nice and Accurate Prophecies of Agnes Nutter," Season 2 is based on "bits of a sequel" that Gaiman and Pratchett wrote 32 years ago, but that was never published, as the former didn't want to complete the book without the latter. This means that fans have no idea of what book-loving angel Aziraphale (Michael Sheen) and larger and life demon Crowley (David Tennant) will do this time around. After all, what is there left to do after stopping an apocalypse?
When we left our ineffable duo – an angel and a demon who met in the Garden of Eden and spent an eternity on Earth, running into one another, and decided that it would be so much better to be friends than adversaries, keeping it a secret from their respective "bosses" – they were celebrating, having just prevented the end of the world from happening, due to a chain events set forth by a prophecy, some Satanic nuns, four unwitting Horsemen, a well-meaning antichrist, and some angry angels and demons. Now, we go even further than that, when they were both angels, floating in outer space as "everything from pages 11 to 3 million six-hundred and two" was created, and they witnessed the origin of the universe.
But as we reunite with Aziraphale and Crowley in present time, back on Earth, we find them dealing with a completely different situation. In a hilarious twist, the first character we really see is an unaware, confused Gabriel (Jon Hamm) who wanders the streets of London, butt naked and carrying a cardboard box. As he eventually finds his way to a certain Soho bookshop, where an even more confused Aziraphale greets him, we soon realize that Gabriel has no idea of who he is. And not only has he completely lost his memories, but he's the opposite of what he used to be: New Gabriel's blissful ignorance and sheer excitement about pretty much everything makes the first few episodes of Season 2 absolutely hilarious. Jon Hamm is clearly having a blast and absolutely delivers here, and you'll find yourself laughing out loud and wishing for an entire series about Gabriel's forgetful adventures on Earth.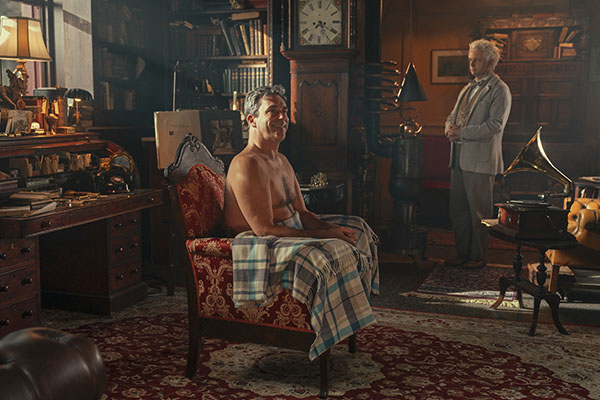 As to what actually happens in Season 2 of Good Omens, it's essential you go into the series knowing as little as you can about it. This second season mirrors the format of the first by giving us various characters to root for, from familiar faces like archangels Michael (Doon Mackichan) and Uriel (Gloria Obianyo) to new otherwordly characters, like demons Shax (Miranda Richardson) and Beelzebub (a fantastic Shelley Conn), angels Saraqael (Liz Carr) and Muriel (Quelin Sepulveda, one of the highlights of Season 2).
But there are new characters on Earth too, as Nina Sosanya and Maggie Service, who played Satanic nuns in Season 1, return as characters who were named after them: Nina, who runs an appropriately named coffee shop on Aziraphale's street, and Maggie, our angel's tenant, who owns and works in a record shop. As our winged best friends try to find out what's happening with Gabriel, all while being hunted by angels and demons who are also aware of the situation, their lives become intertwined with Nina and Maggie's. And, as all of this happens, we uncover more pieces of the puzzle with each episode, and we also learn about Crowley and Aziraphale's history a little at a time, through "minisodes" that give us glimpses of their past adventures.
And there's a lot more than that in Season 2 of Good Omens, from Biblical moments and quirky miracles to catchy tunes, unexpected cameos, surprisingly gothic moments, and even Jane Austen references. And by the time the finale arrives, it all comes together nicely and accurately, with unexpected reveals and turns of events that will absolutely delight you. The show is at its best when it focuses on its central characters and their predicament, from Gabriel's unusual situation to Aziraphale and Crowley's relationship.
And there are several moments that will definitely make you emotional: my personal favorite is a David Tennant scene where the Broadchurch actor really gets to convey Crowley's entire essence with a glance, taking us by surprise with a sudden wave of feeling. Growth is in order for our ineffable beings, and we really get to see Aziraphale and Crowley evolve as we understand their bond on a deeper level, all while following their adventures with our eyes glued to the screen.
See Also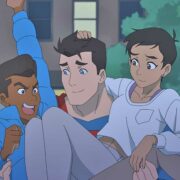 At the same time, Good Omens Season 2 also feels a little thin on plot, at times: while it's never boring, I can't help but think that this entire season could have been condensed into three episodes instead of the six we got, and the remaining three could have been dedicated to showing us what happens next. At times, it feels as some of our characters' choices were conceived to make the series longer, delaying events that could have taken place in Season 2 just so they can be explored in a third season instead – even more so since Gaiman confirmed that he's already written it.
But someone once said, "you can't always get what you live for," and Season 2 of Good Omens is a good sequel to the first. It gives us more of the dynamics we've grown to love, with tons of clever puns, Biblical references, hysterically funny scenes, emotional moments, and unexpected twists, all while introducing new characters that you'll absolutely love. "Every day it's-a-getting closer," and the show's second season will make a lot of fans very happy when it hits Prime on Friday. But Season 3 cannot come soon enough.
---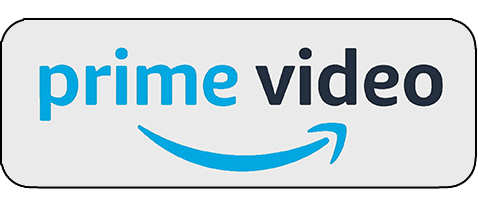 Good Omens Season 2 will return to Prime Video everywhere on July 28, 2023.