The Best Films About Music & Musicians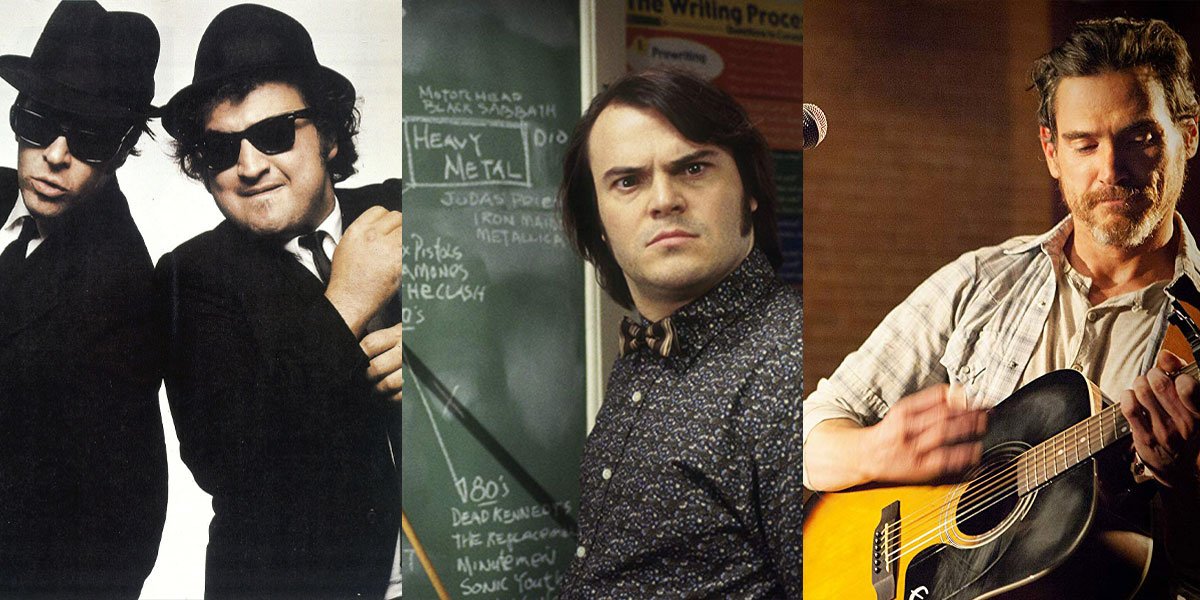 The Blues Brothers, School of Rock and Rudderless (Getty,Paramount,Unified Pictures)
From Almost Famous to The Blues Brothers, discover the best films about music, musicians and the music industry – according to us.
---
When thinking about films that are about music and musicians, what usually comes to mind are either biopics or musicals. But what about those movies that don't belong to either of those categories? Sure, plenties of musicals have been released during the 1950s-1980s, from classics like Singin' In The Rain, Grease, The Rocky Horror Picture Show and Cabaret to the more recent Les Misérables, La La Land and The Greatest Showman, and the same goes for biopics, with examples like Amadeus and Sid & Nancy but also the recently released Rocketman, Respect and Aline, and many more.
Both categories are still wildly popular, but there's another that's perhaps less discussed but just as beloved by audiences, even more so by those who usually watch virtual concerts and movies about musicians: that of those great movies that simply happen to revolve around music. Let's look at a list of some of the best films about music and musicians, in alphabetical order!
---
1. ALMOST FAMOUS (2000)
Director: Cameron Crowe
Starring: Billy Crudup, Patrick Fugit, Kate Hudson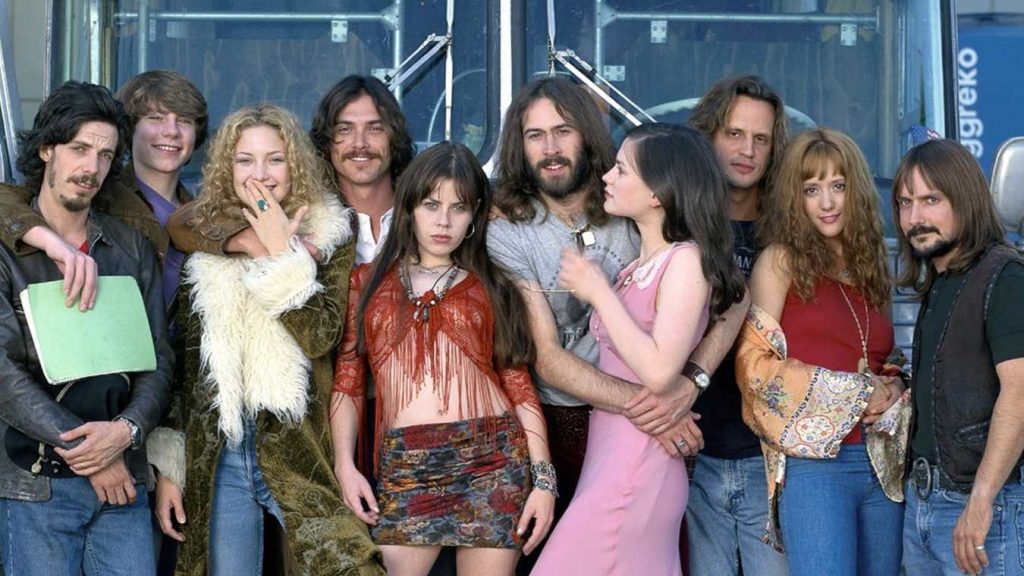 Inspired by Cameron Crowe (Jerry Maguire)'s own childhood, Almost Famous is set in the 1970s. This gem of a movie follows a 15-year-old high school boy/wannabe rock journalist who somehow manages to get Rolling Stone to send him on tour with a band, tasked with the mission of doing an official profile for the magazine. Endearing, heartwarming and a huge deal of fun, Almost Famous is one of those movies you watch with a smile. Featuring well-rounded characters such as larger than life head groupie Penny Lane (Kate Hudson), charming band leader Robert Plant Russell Hammond (Billy Crudup) and anxious mother Elaine Miller (Frances McDormand), as well as cameos from Philip Seymour Hoffman, Anna Paquin, Jimmy Fallon and a very young Zooey Deschanel, Almost Famous will provide you with quotable dialogues, memorable scenes and incredibly compelling characters while taking you for a ride through rock n' roll history.
If you like it, you'll also love: The Boat that Rocked, High Fidelity, Velvet Goldmine
---
THE BLUES BROTHERS (1980)
Director: John Landis
Starring: John Belushi, Dan Aykroyd, James Brown, Cab Calloway, Ray Charles, Aretha Franklin, Carrie Fisher, Twiggy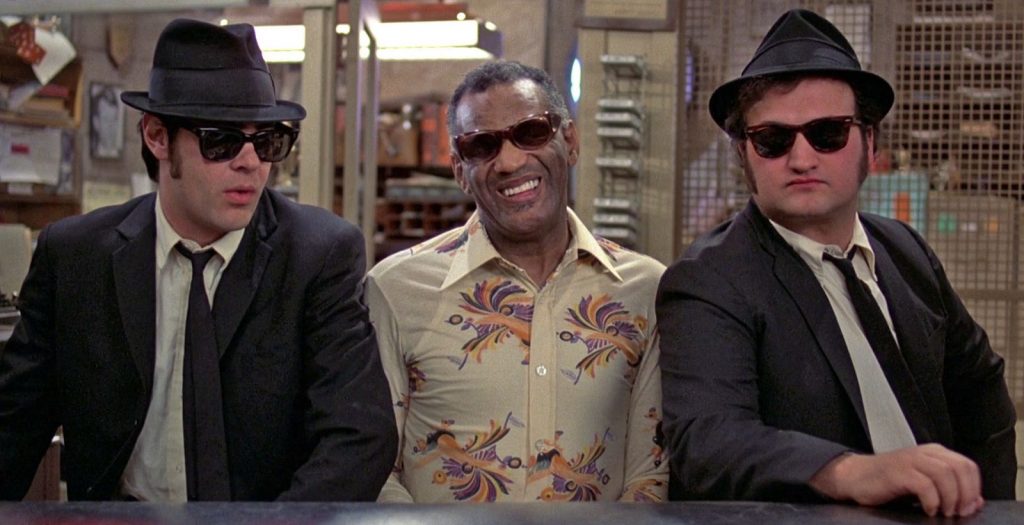 Adored by fans and often misunderstood by critics, John Landis's most popular movie acquired cult status by being as fun as it is absolutely insane. Because The Blues Brothers's plot is not exceptional by any standards, but John Belushi and Dan Aykroyd are so charismatic that you could watch them being their hilarious selves for hours and never be bored. Featuring some of the most quoted scenes in cinematic history as well as mesmerizing performances by legendary blues musicians Aretha Franklin, James Brown, Cab Calloway, Ray Charles and John Lee Hooker, The Blues Brothers is hilarious, heartwarming and wonderfully absurd.
If you like it, you'll also love: Animal House, Crossroads, Ray
---
O BROTHER, WHERE ART THOU? (2000)
Director: Joel & Ethan Coen
Starring: George Clooney, John Turturro, Tim Blake Nelson, John Goodman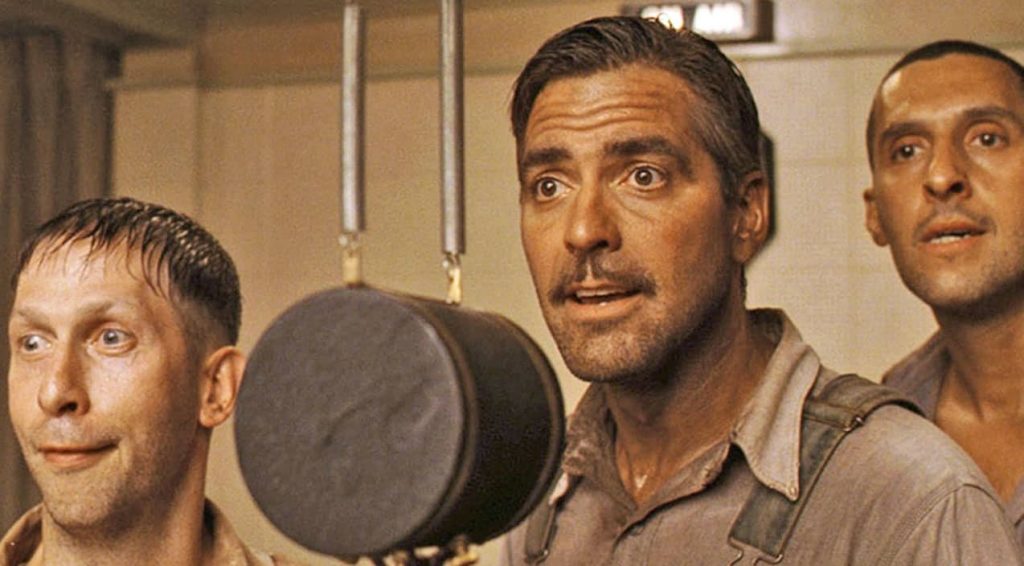 Loosely adapted from Homer's The Odyssey, O Brother, Where Art Thou? is either the worst or the best movie the Coen brothers have ever made – depending on who you ask, of course. Since we tend to agree with the latter, we'll simply urge you to grab yourself a copy of this charming, witty, utterly bonkers comedy drama and enjoy watching the madness unfold. Starring George Clooney, John Turturro and Tim Blake Nelson as three escaped convicts in Depression-era Mississippi, O Brother, Where Art Thou? follows their journey in the deep South as they look for a treasure while meeting a series of unlikely characters. In line with the Coen brothers' best tradition, the film has plenty of witty dialogues, memorable shots and quotable lines; where it really excels, however, is the soundtrack. Not only are the songs you hear in O Brother, Where Art Thou? as catchy as they get, but they play a major role in the actual plot of the movie. As you witness your admiration for the "Soggy Bottom Boys" grow by the minute, you'll find yourself unable to prevent yourself from listening to their main tune on repeat.
If you like it, you'll also love: Walk the Line, Crazy Heart, Pulp Fiction
---
RUDDERLESS (2014)
Director: William H. Macy
Starring: Billy Crudup, Anton Yelchin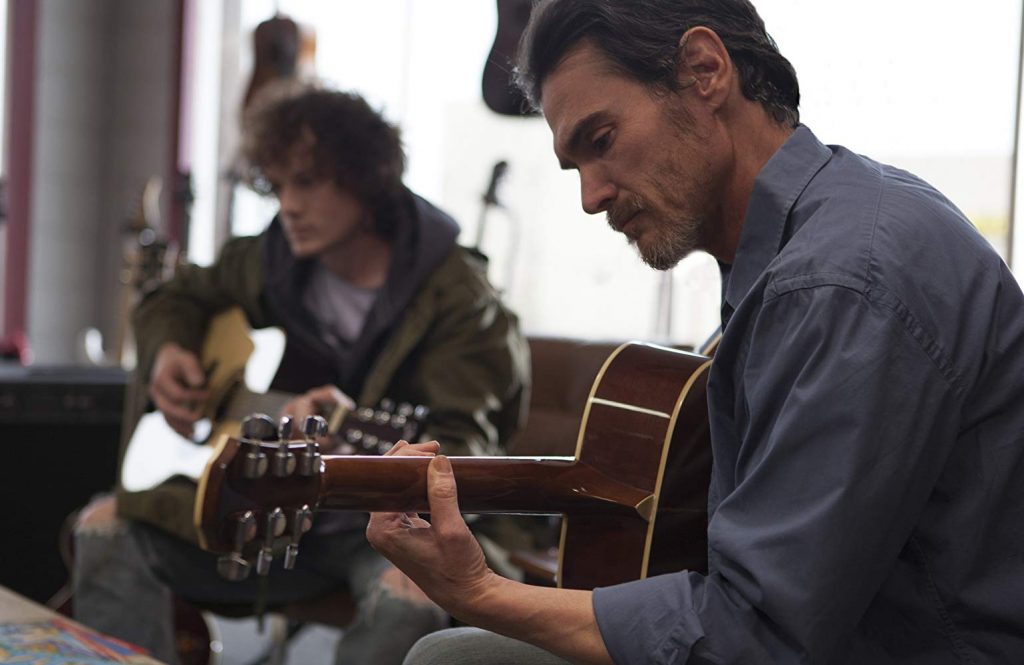 Rudderless heavily relies on the performances of its two protagonists – Star Trek's Anton Yelchin and Almost Famous's Billy Crudup – to bring you a unusual story that is as genuinely entertaining as it is absolutely heartbreaking. It's a story about grief and loss, but it's also about friendship and human connection, and music is the means that brings all these themes together. Watch it for the great deal of heart director William H. Macy (Fargo's Jerry Lundegaard) poured into it; watch it for Billy Crudup's complex portrayal of a conflicted, grieving father; watch it for Anton Yelchin's larger than life personality, which comes to the surface as soon as he starts singing about friendship, life and love in the most earnest of ways.
If you like it, you'll also love: Control, Vox Lux, Whiplash
---
SCHOOL OF ROCK (2003)
Director: Richard Linklater
Starring: Jack Black, Sarah Silverman, Joan Cusack
School of Rock is the obvious choice, even more so considering the hugely successful run Andrew Lloyd Webber's stage musical has been having all over the world. Richard Linklater (Waking Life, Boyhood)'s most accessible film to date is the endearing story of a self-centered, rock n'roll-obsessed man who, having been kicked out of his band, decides to impersonate his flatmate and become a substitute teacher at a private elementary school. What follows is plenty of hilarious, lough-out-loud gags involving Jack Black, the students and the high school principal (played to perfection by Joan Cusack), as well as a series of heartwarming scenes that will have you smiling from ear to ear. No matter what age you are, School of Rock is pure, infectious fun.
If you like it, you'll also love: Rock of Ages, This is Spinal Tap, Blinded By The Light, Scott Pilgrim Vs The World