Respect: Jennifer Hudson is Exceptional in Standard Biopic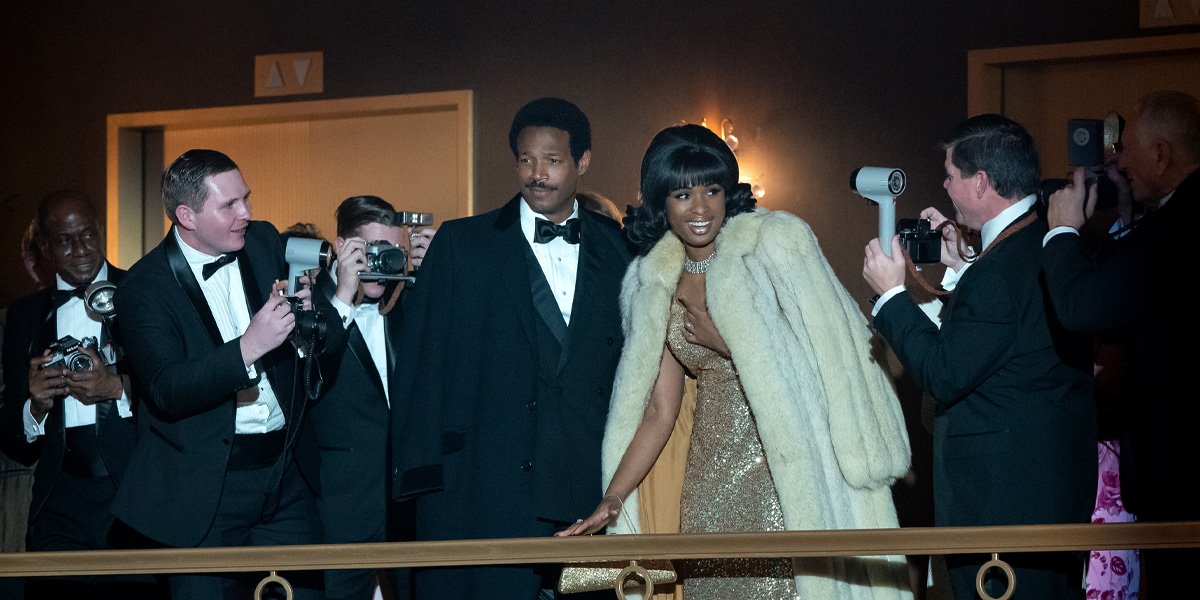 Marlon Wayans and Jennifer Hudson in Respect (© 2021 Metro-Goldwyn-Mayer Pictures Inc.)
Respect showcases one of the best performances of Jennifer Hudson 's career, though the film is mired with the same issues that often affect biopics.
---

Biopics are a bit of a minefield to write about: on one hand, you want to respect the lives and legacies of the people they portray, especially when these people are beloved and iconic the world over. On the other hand, I'm a critic and I'm here to provide a frank analysis and opinion of a film's quality in and of itself. I'm just bringing this up not because Respect is bad or anything, but when you have a life's portrayal of a figure as renowned and cherished as Aretha Franklin, it feels like there are some eggshells on which I'm treading simply by writing about it. Nonetheless, I'm here to provide as honest an opinion as I can, so let's dive into the film in front of us.
Respect follows Ms Franklin's (Jennifer Hudson) life from when she was a child in the early 1950s performing at her father's (Forest Whitaker) dinner parties, to the beginning of her career in early-1960s while she struggled to break into the music industry, to her breakout into stardom in the late-1960s, to her own internal struggles and self actualization in the early 1970s.
Immediately, the best part of the entire movie is Jennifer Hudson as Ms Franklin; frankly, I struggle to think of another performer in Hollywood who I would even consider for the part. First, we all know that Hudson is a phenomenal singer, but sometimes it's nice to be reminded of how good she is; I got goosebumps multiple times listening to her sing in this movie, particularly during the scenes where she sings gospel, and during her rendition of "(You Make Me Feel Like) A Natural Woman." Secondly, Hudson does a commendable job of portraying Ms Franklin over the course of twenty years of life; she hits everything from Frankin's more timid nature when just starting out in the music industry, to the titan she became, to the nuances and hardships of specific personal relationships. Hudson covers a wide breadth of human and life experiences, making her more than just a powerhouse singing voice, but also a commanding presence on the screen, on par with any of the other established names in the cast, including Forest Whitaker, Marlon Wayans, and Marc Maron.
Indeed any scene involving music is a pleasure to watch: there are several scenes where we see Ms Franklin workshopping new material with her backing band, and it's satisfying and so much fun seeing how they take a raw demo of a song and turn it into a full and complete arrangement. With Ms Franklin at the helm, she leads the other musicians through her vision for a piece, always resulting in another soul classic for the ages. One of these scenes where we see her and her band take a song to new heights is when they come up with the arrangement for the song "Respect," and it just might be the best scene in the movie.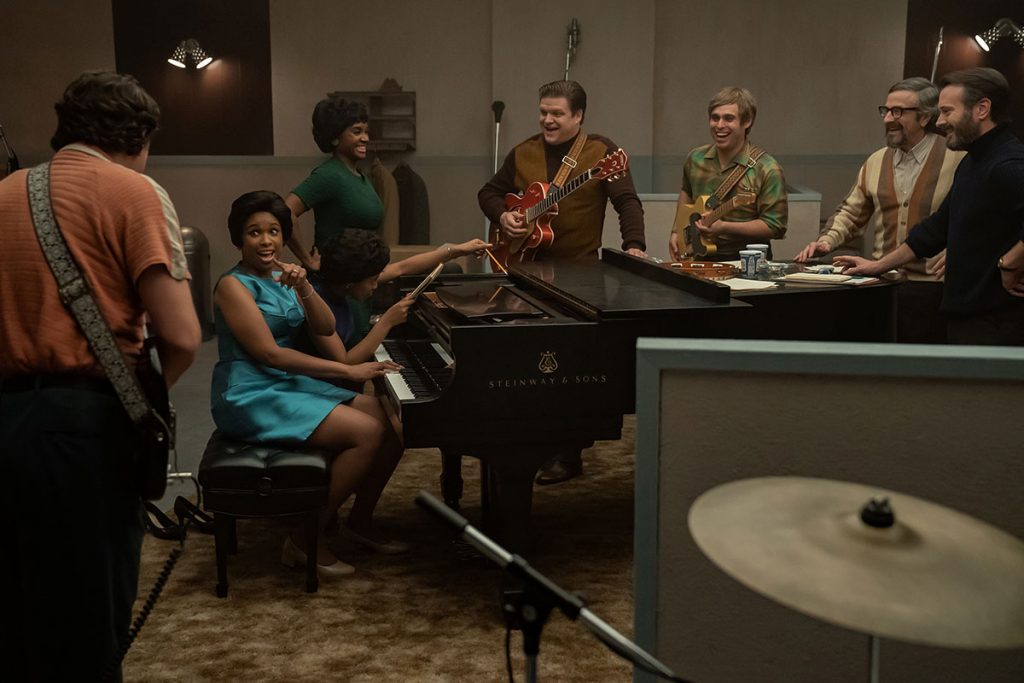 A big issue the film faces, however, is that, as you could probably surmise just from my plot description, Ms Franklin lived a very long and very interesting life. She accomplished and experienced so much during her time on Earth that the task of putting it all on film is simply monumental. In addition to her music career, Respect also includes a lot about her personal life, including the many friends, lovers, traumas, children, and demons she had. It discusses her activism during the Civil Rights movement and her relationship with Martin Luther King Jr. It addresses her faith, and how her church and her father's preaching both played massive roles in her life. It addresses how past childhood traumas and later abusive relationships manifested into self-destructive behaviors and external lashing out. Respect tries to address a little bit of everything, and because of this, the movie feels like it tries to do too much without giving any individual aspect of her life enough attention.
This tends to be an issue with biopics in general, even the good ones: the subjects of these movies tend to have lived such long and interesting lives that when a movie tries to address a person's whole life story, the pacing and theming of a film tend to go out the window; this is a critique I could also easily make for Bohemian Rhapsody, Get On Up, and Walk The Line. Respect is another movie that falls victim to this trap, and while just about every individual scene is good, they don't always flow well into each other, and the ideas and themes that are brought up are not always fleshed out or explored as much as I would have liked. I don't know how much of the movie is dramatized for the screen or if all of the events are accurate compared to their real life counterparts, but from a pure movie-making standpoint, I was dissatisfied with how Ms Franklin's life story was presented to us.
It's really impossible to fit all my thoughts on a film into a single multi-paragraph review, let alone about a film that addresses the life of such a significant cultural figure. At the end of the day, would I recommend that you see Respect? Absolutely. If you're a fan of Ms Franklin, or just a music fan in general, Respect will be well worth the price of admission, especially when the time comes for Jennifer Hudson's voice to knock you on your butt. From the pure standpoint of examining Respect as a music biopic among music biopics, however, it doesn't really bring anything new to the table. Regardless, if you're at all curious, I would say that Respect merits a viewing, and I wouldn't be surprised to see Hudson's name on the list of contenders come awards season.
---
Respect is available to watch on digital and on demand.