All Saw Films Ranked From Worst to Best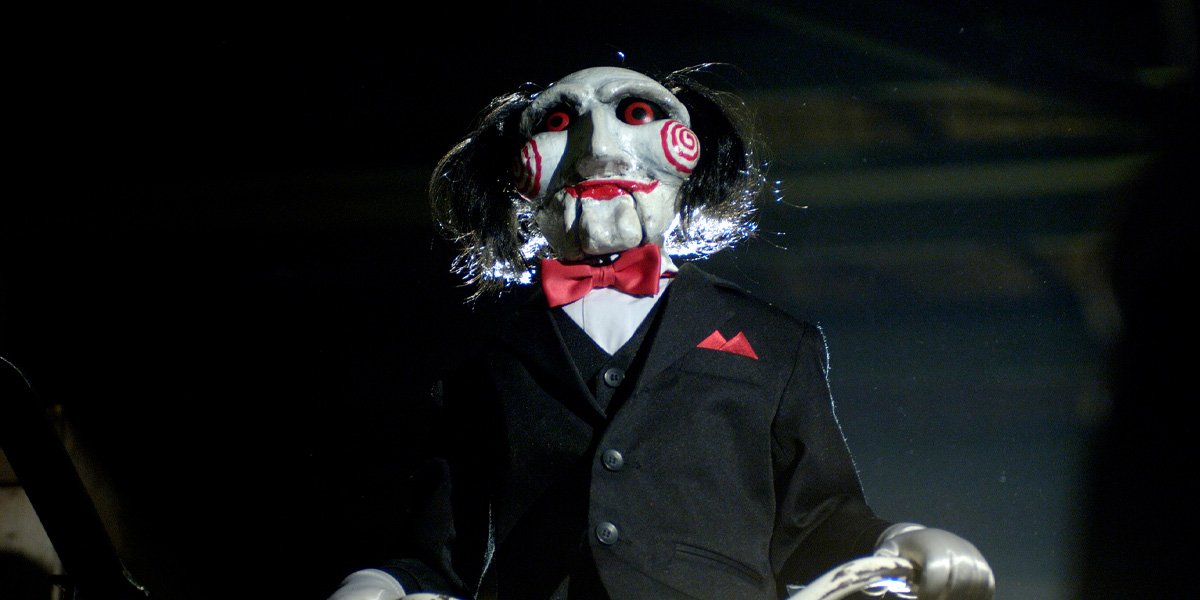 Tobin Bell in Saw (Lionsgate)
With Chris Rock's Spiral now firmly a part of the franchise, we revisit all Saw films, ranked from worst to best.
---
Prior to the release of 2004's Saw, few in the film industry had high hopes for this $1 million-budgeted "Se7en knockoff." Though it had premiered to positive reactions at the Sundance Film Festival earlier that year, Lionsgate itself even remained wary of its commercial prospects for quite some time, initially planning to send it direct-to-video before ultimately settling on a debut date near Halloween to capitalize on audiences seeking some scares in honor of the holiday.
To the shock of all involved, the film was instantly profitable, premiering with $18.3 million and ultimately legging it out to a $55 million domestic total at the box office and over $100 million worldwide. Seeing green, Lionsgate put a sequel into production almost immediately, and the rest is history; eight entries later, Saw is now one of the highest-grossing horror film franchises of all time (with nearly $1 billion amassed over 17 years), and the impact it's left on the genre is indelible.
Four years after 2017's Jigsaw unsuccessfully attempted to inject some new blood into the sagging series, comedian and actor Chris Rock (Madagascar, Grown Ups), took a crack at crafting his own story about the crafty serial killer John Kramer and the terrifying legacy he's left behind with his Spiral, a Saw "sequel-of-sorts" with cryptic connections to the chaos that's come before. The film stood as a synthesis of the old and the new, bringing back a filmmaker familiar to fans of the franchise (Darren Lynn Bousman, of Saw II, Saw III, and Saw IV) while weaving in fresh new faces such as Max Minghella (The Social Network, The Handmaid's Tale) and Samuel L. Jackson (The Avengers, Star Wars) as well.
Though the film wasn't a big hit at the box office, it did give Saw devotees a chilling new chapter in this storied series, and below, we at Loud and Clear see where it fits in with the rest of the franchise, as we revisit and rank all Saw films, ranked from worst to best.
---
9. SAW III
(2006)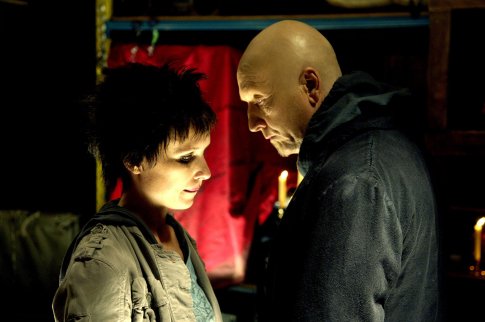 While some maintain that 2006's Saw III is actually one of the series' superior sequels, in our eyes, this threequel is actually the closest the franchise has come to releasing a truly "terrible" film – and one devoid of any entertainment value – thus far. Following the terrific one-two punch of Saw and Saw II, expectations for this follow-up were understandably through the roof. What was next for Tobin Bell's (Mississippi Burning, Goodfellas) John Kramer and Shawnee Smith's (Armageddon, The Island) Amanda, now revealed to be working together? Would we find out the fate of Donnie Wahlberg's (The Sixth Sense, Zookeeper) Detective Eric Matthews, after he was left to die in that infamous bathroom?
Unfortunately, Saw III mostly does away with the tantalizing teases set up by its predecessor in favor of a brutally bloated plot (no Saw movie needs to be two hours long) that splits its time between a storyline about an ER doctor attempting to nurse a bed-ridden Kramer back to life and a game that Jigsaw shaped for a grief-stricken father to enact vengeance on those responsible for the death of his son in a drunk driving accident. Setting Jigsaw on the sidelines and devoting so much screentime to a character's crusade that added little to franchise lore overall were two majorly misguided mistakes, as this entry lacks the fun and fright of fellow Saw films.
---
8. SAW: THE FINAL CHAPTER
(2010)
Saw 3D commits the same sin as Saw III – centering a hefty portion of its plot around a character we don't really care about (con man Bobby Dagen, played by The Boondock Saints' Sean Patrick Flanery, who is being punished by Jigsaw for making up a story about surviving one of his traps in order to attain fame and financial success) – but it gets a little bit of leeway for being a good half hour shorter than that threequel, punching up its pacing significantly.
The traps here are also slightly more stimulating (such as when the late "Linkin Park" front man Chester Bennington is slayed for being a skinhead white supremacist in appropriately gory fashion), and it's nice to see a conclusion to the conflict between Jigsaw's ex-wife Jill Tuck (Betsy Russell, of Private School and Avenging Angel) and Costas Mandylor's (Beowulf, Cosmic Sin) maniacal Mark Hoffman – with a cameo from Cary Elwes' (The Princess Bride, Stranger Things) Dr. Lawrence Gordon, no less!
That being said, Saw 3D may feature the most abysmal acting in the entire series, with most of the people populating Dagen's subplot coming across as absent-minded extras from a soap opera set – and while you don't come to Saw for Oscar-winning performances, it'd be nice if the standards were slightly higher. Still, even if it's not "great" – or much of a "Final Chapter" – Saw 3D has enough pockets of promise to help it just barely avoid the bottom of this ranking.
---
7. SAW IV
(2007)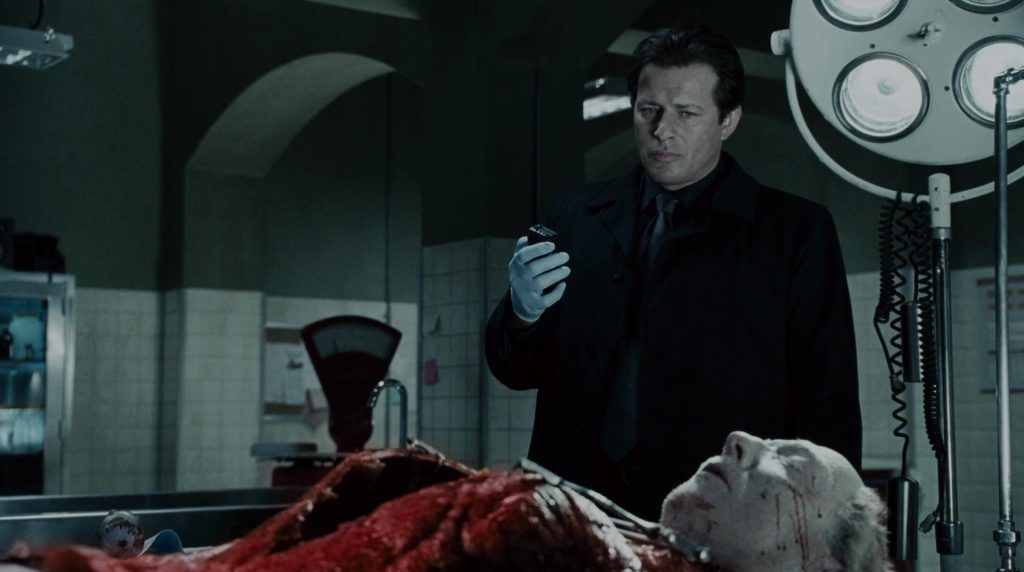 Saw IV benefits immensely when compared to its direct predecessor, representing such a leap in quality from Saw III that it's almost whiplash-inducing. Now, make no mistake, it's no "masterpiece" by any means – and by trying to cram three storylines into its truncated 92-minute runtime, it comes off as chaotically crowded – but the approach the filmmakers take in adapting and expanding this series following John Kramer's death is actually quite admirable, as screenwriters Patrick Melton and Marcus Dunstan (Scary Stories to Tell in the Dark, The Collector) delve deeper into the mythology of the franchise and find a path forward for its future even after its central killer has ceased living.
The tests for compassionate cop Daniel Rigg (Lyriq Bent, of Four Brothers and Acrimony) are truly terrifying (and finally tie into the lingering fate of Donnie Wahlberg's Detective Matthews), the intense interrogations between Scott Patterson's (Gilmore Girls, Batman: Gotham by Gaslight) Peter Strahm and Russell's Jill Tuck add insight to the rise of the Jigsaw Killer and help offer an explanation for his evil schemes, and the final twist regarding Mandylor's Hoffman's status as Jigsaw's "apprentice" was suitably shocking in all the best ways. It's an uneven installment for sure, and it can't do justice for every sideplot in such a short amount of time, but it marked the start of an upward trend in quality for the series.
---
6. SAW V
(2008)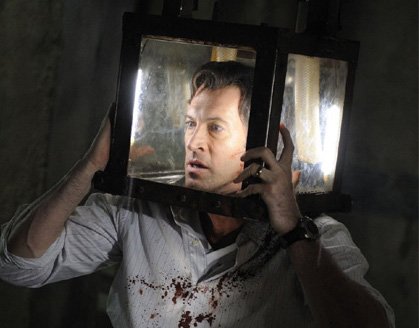 Picking up almost immediately after the conclusion of Saw IV, Saw V shares a few shortcomings with that fourthquel (lacking the technical prowess and true tension of the first two entries in the series), but it streamlines its story significantly, only dividing its time between two equally engrossing events – the war of wits between Mandylor's Detective Hoffman and Patterson's Agent Strahm (who has caught on to the crimes of the former) and a spine-chilling scheme set up by Jigsaw for a selfish quintet of secretive strangers (spotlighting stars such as Dexter's Julie Benz, Shazam!'s Meagan Good, and 24's Carlos Rota).
Sure, you could once again say that these tests don't really weigh much on Strahm's concurrent mission to expose the horrors that Hoffman has committed, but watching familiar faces fight through Jigsaw's frights increases the film's entertainment value immensely, and the traps themselves are brutally bewitching. However, Hoffman and Strahm still remain the stars of the show, with their cat-and-mouse game proving to be quite the compelling chase, and once again, that ferocious finale (sorry Strahm!) assures that we'll keep coming back for more.
---
5. JIGSAW
(2017)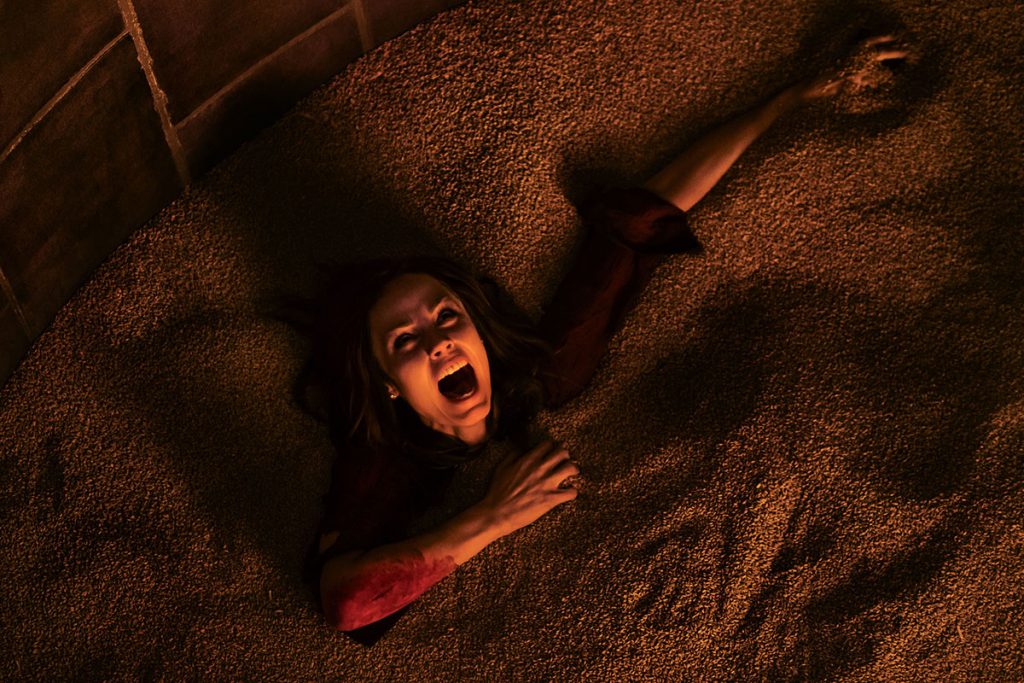 While Jigsaw did fail to really reinvigorate the Saw series the way it was intended to (at least commercially), this long-awaited "legacyquel" was easily the best entry in almost a decade. With directing duo "The Spierig Brothers" (Daybreakers, Predestination) at the helm this time around, Jigsaw was an undeniable advancement for the franchise's aesthetic, as their deliberate, distinguished direction paired perfectly with frequent collaborator Ben Nott's crisp cinematography, succinctly separating their take from other sequels in the Saw series.
A few still preferred the "filthy" feel of the films that came before, but after 13 years, it was clear that the Saw scenery could use some sort of "shake-up." Regardless, even aside from vitalizing the series' production values, Jigsaw was just a suspenseful story, simply told, free of much of the complexity that had started to confuse – instead of charm – crowds.
Sure, there were legitimate ties to John Kramer's legacy in the movie's central mystery, but Jigsaw kept a focus on arousing audiences in the moment more than anything else, especially when it came to the creatively crazy contraptions that this picture's poor victims found themselves tussling with in the story's subplot (with that sinister silo asserting itself as a standout). Sadly,it seems like Jigsaw has been forgotten in the grand scheme of the franchise, but on its own, it remains a rousing riot nonetheless.
---
4. SPIRAL: FROM THE BOOK OF SAW
(2021)
Full Review: Spiral (Review): A Ferocious Return to Form for the Saw Franchise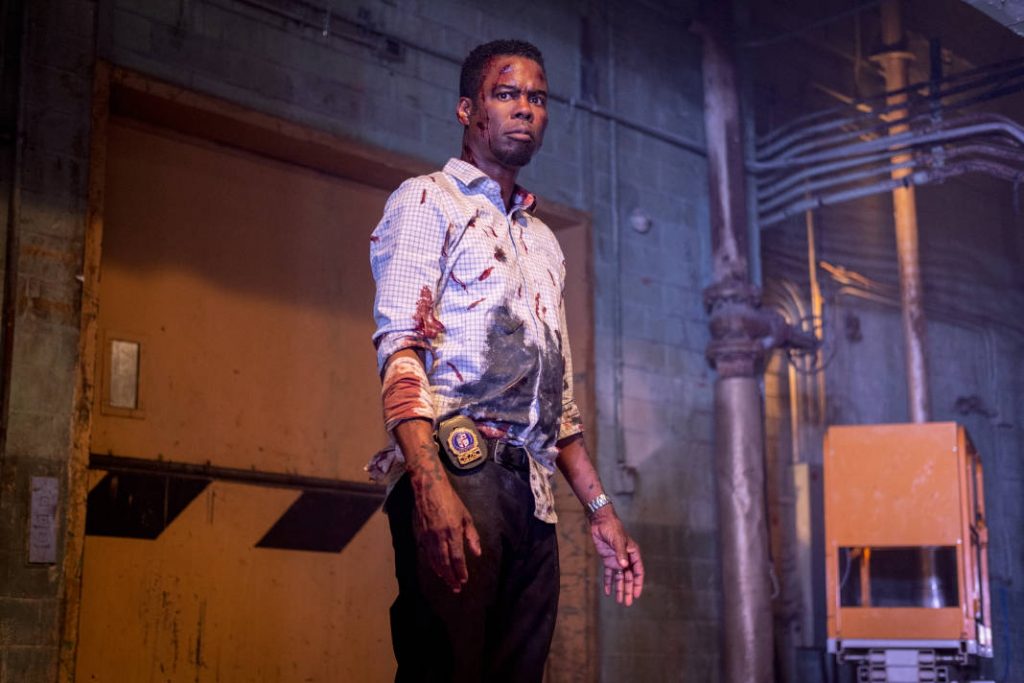 When it was announced that comedian Chris Rock had come up with a concept for a new Saw sequel, many initially scoffed at the idea. What did Rock know about the Saw franchise or the horror genre in general? Given that his experience in the industry had thus far been centered around stand-up, sketch comedy, and sitcoms, there was little on his résumé that seemed to suggest he'd be the "savior of the Saw series," just a few years after 2017's Jigsaw tried and failed to breathe new life into the brand. However, such a shocking announcement brought to mind a classic quote from American humorist Erma Bombeck – "There is a thin line that separates laughter and pain, comedy and tragedy, humor and hurt."
While those looking to Spiral to "radically revamp" the Saw series might have had to adjust their expectations ahead of time – as the film was more content to simply be a "strong Saw sequel" as opposed to something more original or innovative – given how often quality has varied across this set of films, a "strong Saw sequel" is nothing to scoff at, especially when Spiral came equipped with a compelling ensemble cast, a masterful grasp on mood, and some of the strongest social commentary highlighted in the horror genre in years, centered around a corrupt police force. If not the total facelift some Saw fans fervently anticipated, Spiral was nevertheless a scary good time at the theater and a refreshing return to form for the franchise.
---
3. SAW VI
(2009)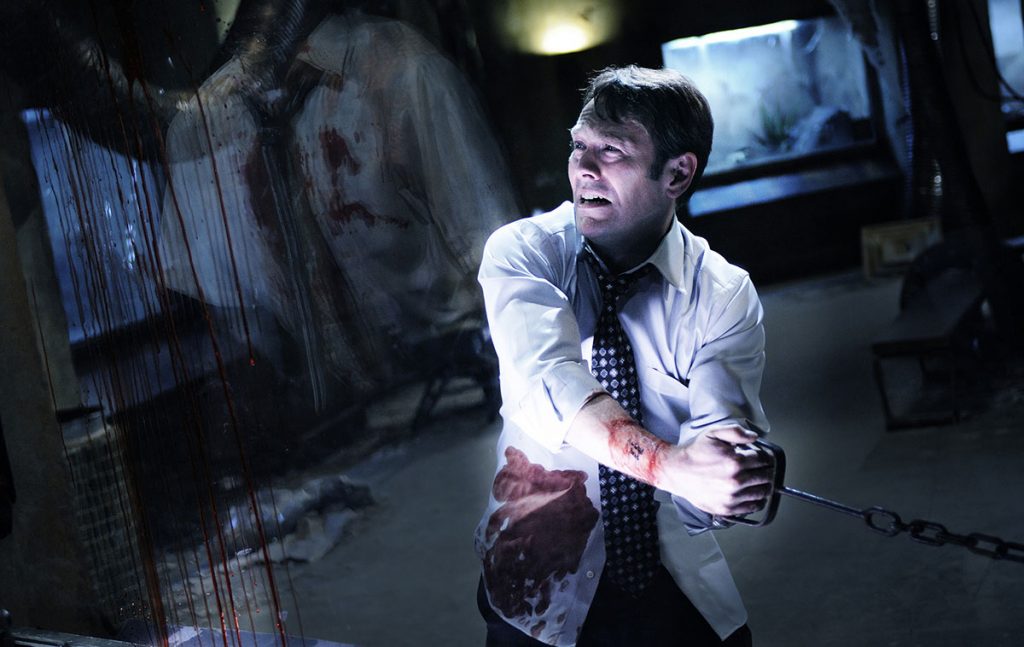 Saw VI continued the series' stronger sense of structured storytelling that started with Saw IV, sharpened with Saw V, and shot to its peak with this sixth installment. Patrick Melton and Marcus Dunstan scripted this sequel as well, and it was quite striking to see how much they'd grown as screenwriters, finally finding a way to tie in a Saw title's traps with the longer-form narrative at large, fashioning a film that tested the inconsiderate health insurance executive William Easton (Peter Outerbridge, of Nikita and Cool Runnings), who was revealed to have callously refused to cover John Kramer's medical treatment many years before.
Furthermore, these tests weren't just shaped to scare the daylights out of audiences around the globe – Melton and Dunstan sculpted them in a way that simultaneously exposed the evils of the health insurance industry with shrewd social commentary, forcing Easton to put his malicious decision-making to the test and look at whose life "mattered" more as his friends and family were subjected to Jigsaw's scheming. With wretched wit, the two poked holes in the idea that those with pre-existing health conditions were worth "less" to society or that those who could "pay the most" should be prioritized above everyone else. In this Saw movie, the damning societal critiques were more deadly than the torture devices.
---
2. SAW II
(2005)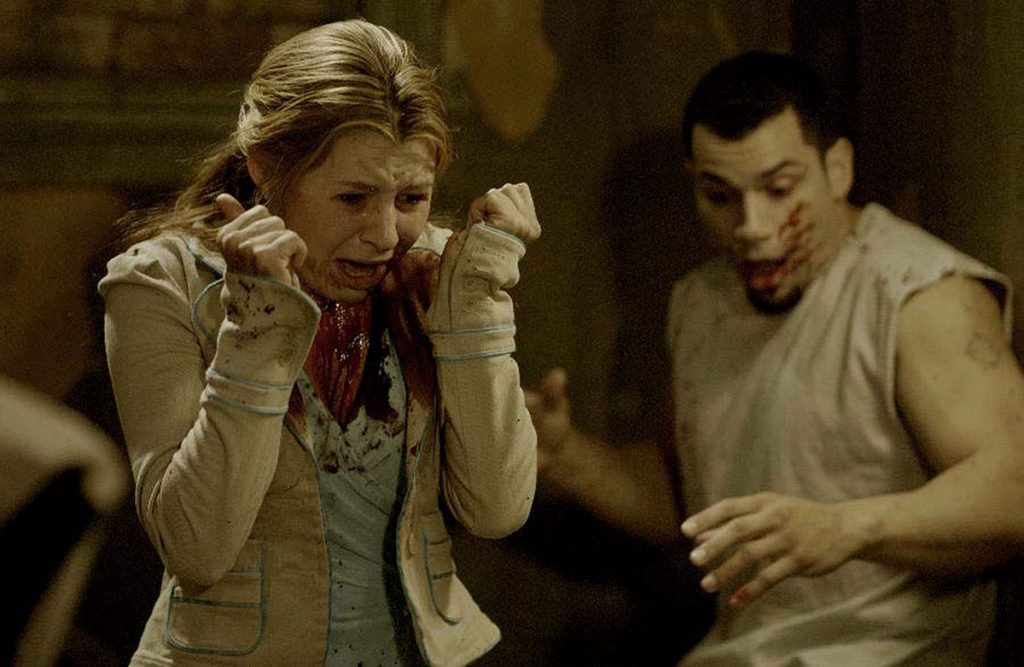 Over two decades later, Saw II is still the highest grossing Saw film in the U.S., and for good reason – as the fanbase slowly built over time when more discovered the thrills of the 2004 original, anticipation for this follow-up reached a fever pitch in the fall of 2005, and somehow, the sequel delivered in spades. Director Darren Lynn Bousman doubled down on what made audiences adore this twisted tale in the first place by focusing on yet another mesmerizing mystery, but he also strengthened the scope and scale of the series as well, telling a less "spatially contained" story (a benefit of a bigger budget).
As the aforementioned Detective Eric Matthews (Donnie Wahlberg) and his fellow police officers apprehend John Kramer upon discovering his identity as the Jigsaw Killer, they soon come to realize that he has ensnared them in another gory game, as Matthews' son is trapped in a house in a discreet location with six convicts Matthews had formerly put behind bars, breathing in a nerve agent that will kill them in two hours unless Matthews follows Kramer's rules and takes the time to talk through his insidious ideologies. Each storyline is sinisterly satisfying, with the myriad of clashing personalities in Jigsaw's "murder house" making for terrifically tense viewing and the investigation of Kramer's ills adding layers to his seemingly abhorrent actions. Every sequel that followed would try to replicate the success of Saw II, but few even came close.
---
1. SAW
(2004)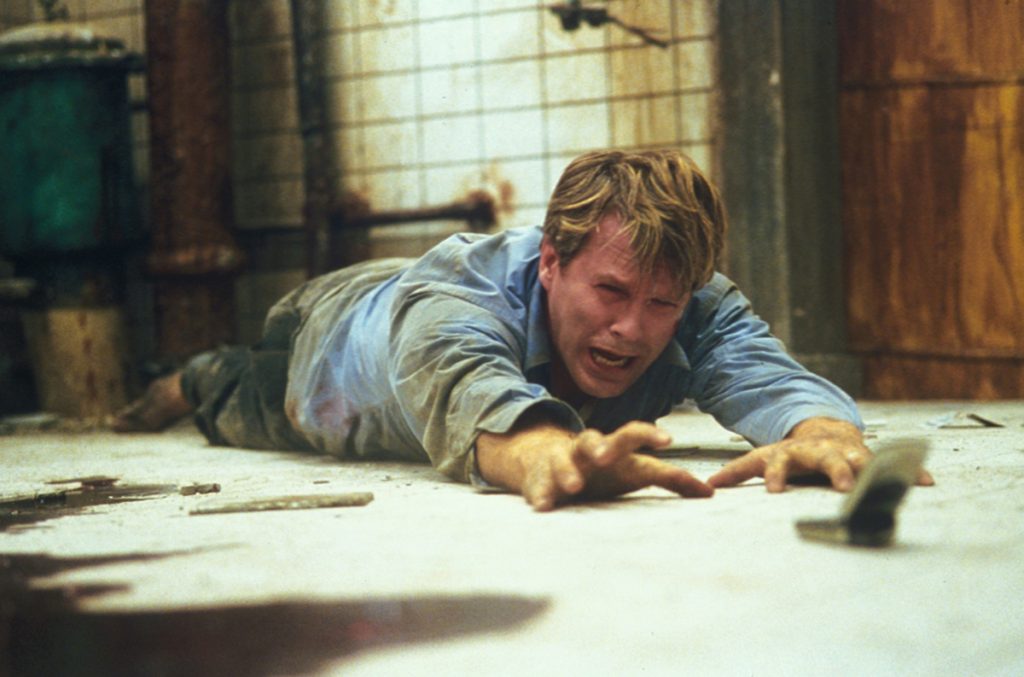 Over time, the Saw franchise has been tagged as "torture porn" (a term both the fans and the filmmakers reject), but many seem to forget its small-scale start, when two men (Cary Elwes' Dr. Lawrence Gordon and Leigh Whannell's Adam Stanheight) first toiled with the Jigsaw Killer whilst trapped in a broken-down bathroom. Though we ventured outside of this locale from time-to-time to follow Detective David Tapp's (Danny Glover, of Lethal Weapon and Jumanji: The Next Level) search for this sadistic serial murderer, much of the tension came from the unfolding terrors in that singular setting, a true testament to director James Wan's (The Conjuring, Insidious) ability to generate anxiety in his audience simply due to his skill with sustaining an agonizing "atmosphere."
There were instances of harrowing imagery here or there (such as with Shawnee Smith's Amanda Young's brush with that "reverse bear trap"), but, for the most part, Saw made us antsy through mood alone – no gory gimmicks needed. Going forward, most would associate Jigsaw's increasingly complex contraptions with the franchise, but in the beginning, Wan earned our screams with much subtler methods, and that delicate attention to detail keeps this original at the top of the pack. And while that final twist has been public knowledge for quite some time now, one can't deny how petrifying it was on a first watch. If you weren't impressed with Wan's handle on horror beforehand, there was no denying his talent then.
---
Spiral: From the Book of Saw was released worldwide on May 14, 2021.