7 Movies To Watch This Summer

---
Summer is here, which means that it's blockbuster season, and the studios have an arsenal of surprises! Some highly anticipated movies are about to be released on the big screen, but some of the year's biggest releases are also going to hit streaming platforms soon. This gives you plenty of movies to watch this summer, whether at your local theater or from the comfort of your own home. Let's take a look at some of them in this list of 7 movies to watch this summer!
---
1. Barbie
Where to watch it: globally in theaters from July 21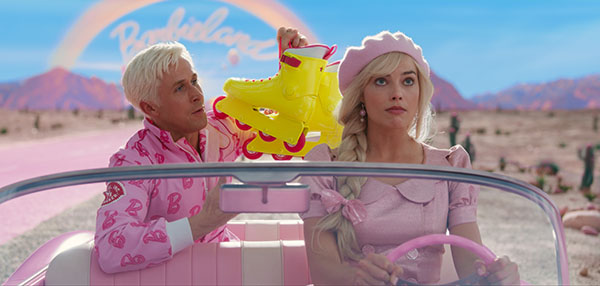 Will Greta Gerwig's new movie live up to the hype? We sure hope so, so much so that we found a total of 7 reasons to be excited for Barbie! The idea of a film set in Barbieland was already promising enough, but the trailers have us ready for a completely different kind of film – one that uses irony and comedy to tackle deeper themes, like individuality and gender politics.
Not only that, but we get to have an all-star cast all playing different versions of the same two characters: for the Barbies, lead Margot Robbie is joined by Hari Nef, Emma Mackey, Nicola Coughlan, Issa Rae, Dua Lipa, Sharon Rooney, Ritu Arya, Alexandra Shipp, Ana Cruz Kayne, and Kate McKinnon; the Kens include John Cena, Simu Liu, Kingsley Ben-Adir, Ncuti Gadwa, and Scott Evans, led by the one and only Ryan Gosling. Whether you love or hate Barbie, the movie promises to be a great watch.
---
2. The Little Mermaid
Where to watch it: right now in theaters, soon on Disney Plus, on DVD & Blu-Ray from September 4
Full Review: The Little Mermaid (2023): Film Review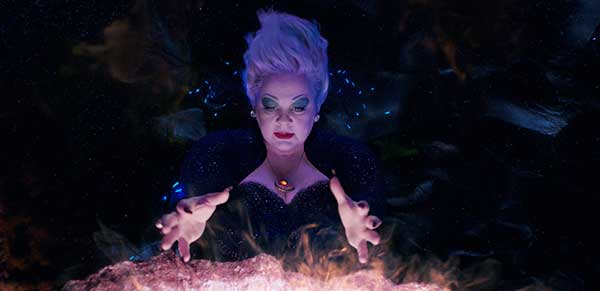 Whether you love Disney live action movies or hate 'em, there is no escaping the juggernaut that it the Disney cartoon remake. And though The Little Mermaid hasn't done incredibly well at the box office and has been divisive to say the least, it is still worth a watch for the performances and for the songs, as well as a casting choice that marks a new step in terms of representation. As Ariel, Halle Bailey absolutely shines, giving us a new version of the beloved Disney heroine that is bound to captivate audiences. Melissa McCarthy is also fantastic as Ursula, and the two are joined by Javier Bardem, Jonah Hauer-King, Awkwafina, and more. Watch for the realness, stay for the tunes.
---
3. Spider-Man: Across the Spider-Verse
Where to watch it: right now in theaters, on Digital Platforms on July 18, on DVD & Blu-Ray in September
Full Review: Spider-Man: Across the Spider-Verse Film Review
We thought we were overdue for a new Spider-Man animation movie, and right we were. Spider-Man: Across the Spider-Verse picks up where 2018's Into the Spider-Verse left off, and gives us multiple stories that effortlessly come together to bring us a multilayered, stunning film about friendship, identity, finding out who you are, and writing your own story.
But the film also does more than that, marking at least two achievements: the first one for absolutely nailing the multiverse, and the second for the most groundbreaking, complex, innovative animation we've seen in a film to date, which has already generated Oscar buzz, and rightly so. The movie was a hit at the box office, has already generated tons of cool gadgets and collectibles, and we may very well see it in the form of a no deposit slot game on an online comparison site too. Expect plenty of action, believable characters, irresistible scenes, and a film you simply won't be able to take your eyes off.
---
4. Asteroid City
Where to watch it: right now in theaters, on Disney+ on July 8
Full Review: Asteroid City: Cannes Film Review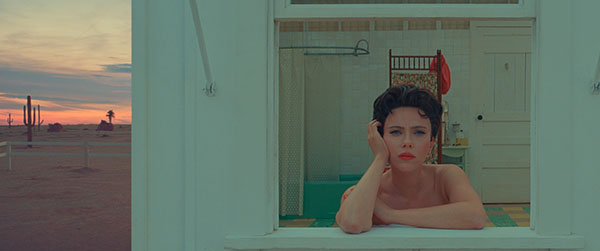 Wes Anderson's much-awaited new movie has finally been released, and it brings together an all-star cast! The film is set in 1955 in a small desert town where people have gathered for a Space Cadet convention. There, a series of strangers meet under strange circumstances: it all starts widowed father Augie (Jason Schwartzman) calls his dad (Tom Hanks) and asks for help, as his car has just exploded. But technical issues are the least of his worries, as everyone soon starts to notice a series of eerie occurrences and weird sounds that may or may not something to do with aliens from outer space.
Asteroid City premiered at the Cannes Film Festival and also stars Scarlett Johansson, Jeffrey Wright, Tilda Swinton, Margot Robbie, Adrien Brody, Edward Norton, Hong Chau, Willem Dafoe, Maya Hawke, Steve Carell, Jeff Goldblum, Liev Schreiber, Matt Dillon, Rupert Friend, and more. If you like Wes Anderson's and you crave some pastel color palettes and interesting set design, paired with deadpan strange dialogue, then you're in for a treat.
---
5. Indiana Jones and the Dial of Destiny
Where to watch it: globally in theaters from June 30
Full Review: Indiana Jones and the Dial of Destiny: Review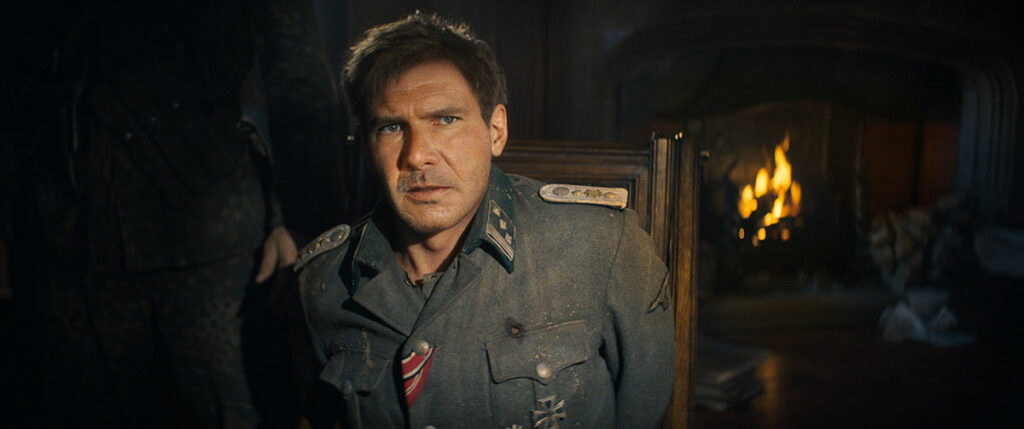 Is Harrison Ford getting too old for adventuring? That's a solid no, if this movie has anything to do about it. Indiana Jones and the Dial of Destiny won't be revolutionary storytelling-wise, but it has the same heart as its predecessors and it gives Indy the farewell he deserves with the exact right dose of nostalgia. The film mainly takes place in the 80s, but it first takes us back to 1944, with a wonderfully de-aged rendition of the titular character that you'll absolutely love, when the archaeologist and his friend Basil Shaw (Toby Jones) lost part of an artifact to the Nazis – a specific Nazi, to be exact: officer Jürgen Voller (Mads Mikkelsen).
See Also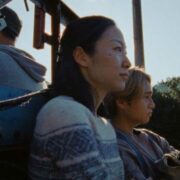 25 years later, Basil's daughter Helena (Phoebe Waller-Bridge), who also happens to be Indy's granddaughter, shows up at the university where he teaches, and a new adventure begins for the two of them, as they try to find said artifact and end up traveling around the world and defeating a bunch of people to do so.
It's best if we don't say anything else about this one, but we promise Indy's last adventure is absolutely a journey worth taking, delivering plenty of action and references to the films we love with great performances and John Williams' fantastic score.
---
6. Joy Ride
Where to watch it: in US theaters from July 7
Full Review: Joy Ride: SXSW Film Review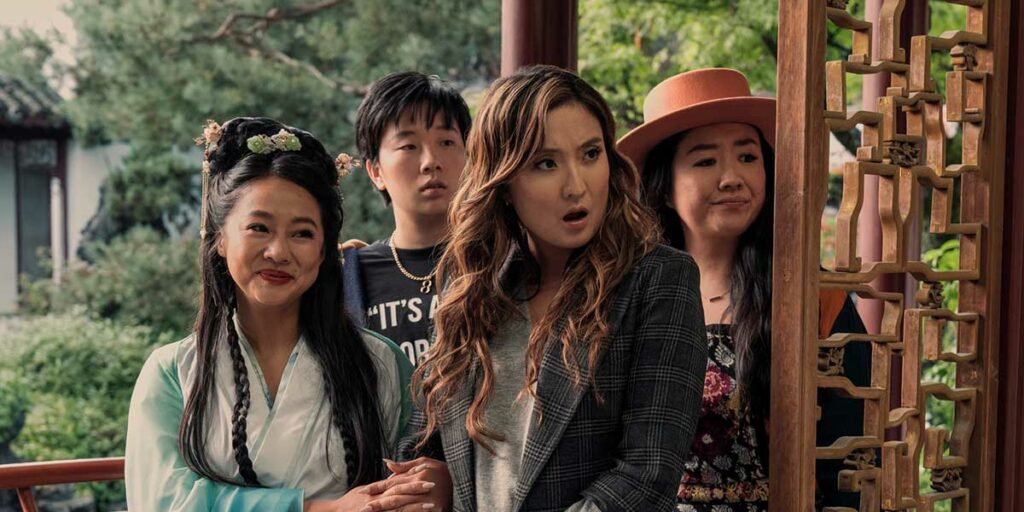 We just can't get enough of Ashley Park. From Emily in Paris to Beef, the films she stars in are a delight to watch, and that's one of the main reasons why we're excited for Joy Ride. But judging by the SXSW reviews, it sounds like the film will be an absolutely hilarious, bonkers gem of a movie, delivering one insane moment after the other that will make for a perfect summer watch. In Joy Ride, Park plays an adopted Asian American woman who embarks on a trip to Asia with her friends Lolo (Sherry Cola), Kat (Stephanie Hsu) and "Deadeye" (Sabrina Wu) to find her birth mother. But what she finds is something else instead, and let's just leave it at that. Tune in for a good ride and a good laugh, and prepare to be positively surprised!
---
7. Theater Camp
Where to watch it: in US theaters from July 14
Theater Camp will satisfy theater nerds all over the world, as well as audiences who like a smart comedy. Winner of the U.S. Dramatic Special Jury Award at Sundance, the movie follows a summer camp group as they make it through the season, and stars Molly Gordon, Ben Platt, Noah Galvin, and Ayo Edebiri, among others. Heart-warming, laugh out loud funny, and relatable if you've ever been around theater folks. Theater Camp is one of the most promising movies to watch this summer.