2021 Oscars: Contenders at the Halfway Point (Oscar Preview Part II)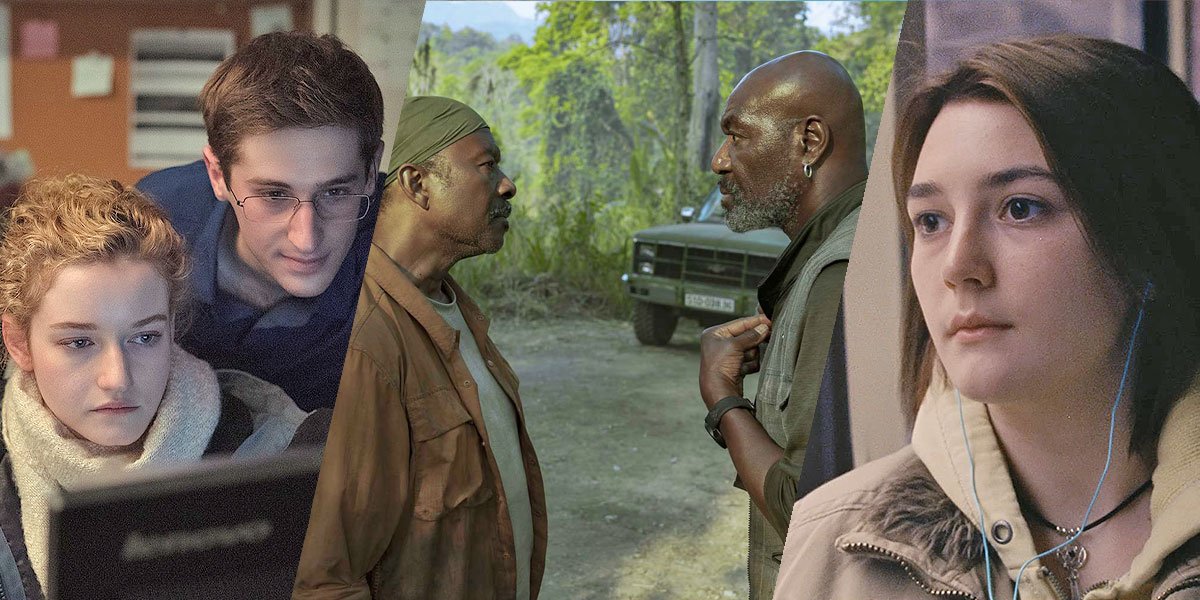 The Assistant, Da 5 Bloods, Never Rarely Sometimes Always (Vertigo Releasing, Netflix, Focus Features)
Who will be the Contenders at the 2021 Oscars? Let's dive into the films that have been released in 2020's first half to see what may be honored at the Oscars next year.
---
Last week, we discussed the various rule changes and COVID adjustments that will impact the 2021 Oscars race, such as the changes that have been made to the selection process and issues of diversity and inclusion (read Part 1 of our 2021 Oscar preview). This week, we're looking at the films that have been released so far in 2020.
There are very few clear nominees that have been released this year. In an alternate universe, we would have seen big studio contenders like Tenet and Soul in wide release. Cannes would have given us a few contenders in May. Nebulous awards buzz would be growing as we approach the Fall festival season. And the smorgasbord of movies pushed off to 2021 would still be approaching.
---

BEST PICTURE AND BEST DIRECTOR
Da 5 Bloods is the only 2020 release so far that seems to be a likely Best Picture nominee at the 2021 Oscars. It benefits from glowing reviews, incredibly strong buzz, high viewership with Netflix's support, and a renewed appreciation of Spike Lee's work in the wake of the death of George Floyd. That the Do the Right Thing filmmaker has never even received a Best Director nomination is a travesty, and the feel is that he is due. It echoes Martin Scorsese and The Departed – Da 5 Bloods may not be the strongest film by the auteur, but it is a worthy member of his canon and an appropriate time to honor an all-time great. I cannot help but think voters will be motivated to honor a black film maker this year and I suspect Spike Lee is going to win Best Director absent a truly transcendent movie on the horizon.
---

BEST ACTOR
While I fear category fraud may see him pushed to Best Supporting Actor, Delroy Lindo of Da 5 Bloods is the only clear contender right now. Lindo, long respected and never nominated, is the fiery soul of Da 5 Bloods. His performance is excellent and showy in a way that will likely resonate with many Oscar voters. The bet here is that he gets a nomination for Best Actor, but does not see gold on Oscar night. If, as I suspect they might, Netflix runs him as a Supporting Actor, I suspect he will take a trophy home at the 2021 Oscars.
Ben Affleck's career best performance in The Way Back should be a contender in a different world, but the film failed to find an audience opening one week before the shutdown took effect. It is tortured, subversive, and wonderfully self-aware work. Liam Neeson is apparently quite good in Ordinary Love (I have not seen the film), but like so many movies this year it failed to build any momentum. And a special tip of the hat to Hugh Jackman's excellent work in Bad Education, which will have to settle for an Emmy nomination as the film was never "intended for theatrical release."
---

BEST ACTRESS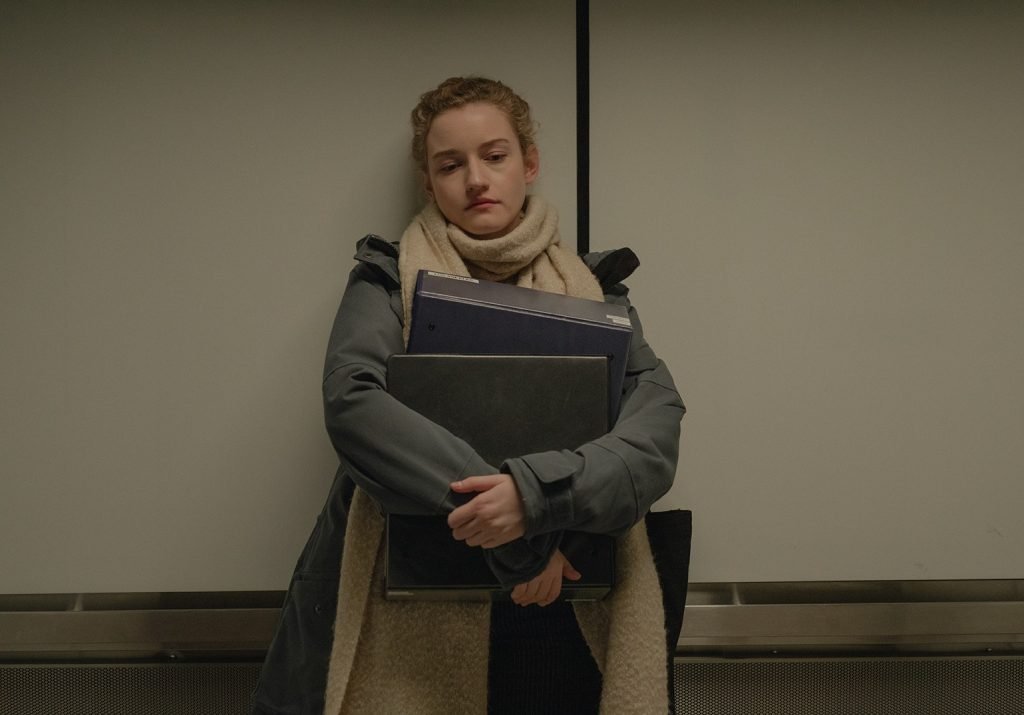 I want to highlight two stellar performances here. The first, Sidney Flanigan in Never Rarely Sometimes Always, will probably not be nominated. The performance is internal and quiet – there is no "Oscar moment" to distill into a sizzle reel. She also suffers the disadvantage of having no professional credits on her resume and thus zero name recognition among the voters. It is tremendous work but hard to imagine nominated.
The more interesting case is The Assistant's Julia Garner. Despite being only 26 years old, Garner already has an Emmy to her name for her work on Netflix's Ozark – she is not new to the campaign game and the ability to make an impression on voters is frustratingly important. She has been a winning presence in numerous projects including The Americans on TV and well-reviewed indies like Grandma. It is, of course, well established that the Academy loves movies about making movies, so "the Weinstein movie" is a pretty easy elevator pitch to get voters to tune in. The film's prime spot in the first salvo of the Academy Screening Room makes me think she has a shot. So here is my first big prediction: Julia Garner gets a nomination, but has no chance of winning.
---

BEST ORIGINAL SCREENPLAY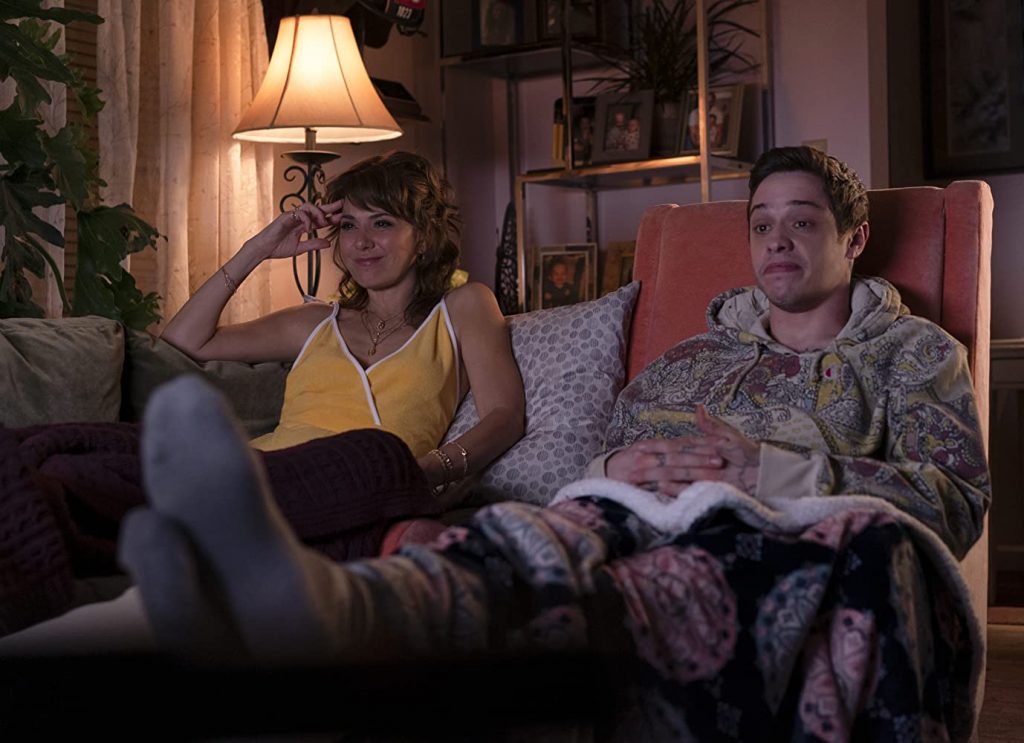 Da 5 Bloods is a lock here for Spike Lee's multiple decade spanning opus. I suspect The King of Staten Island has an outside shot, as the writing categories tend to skew a bit "cooler" than the others. It remains a little hard to envision Pete Davidson, nominee at the 2021 Oscars, as something in our immediate future, but it is at least conceivable.
---

BEST ANIMATED FEATURE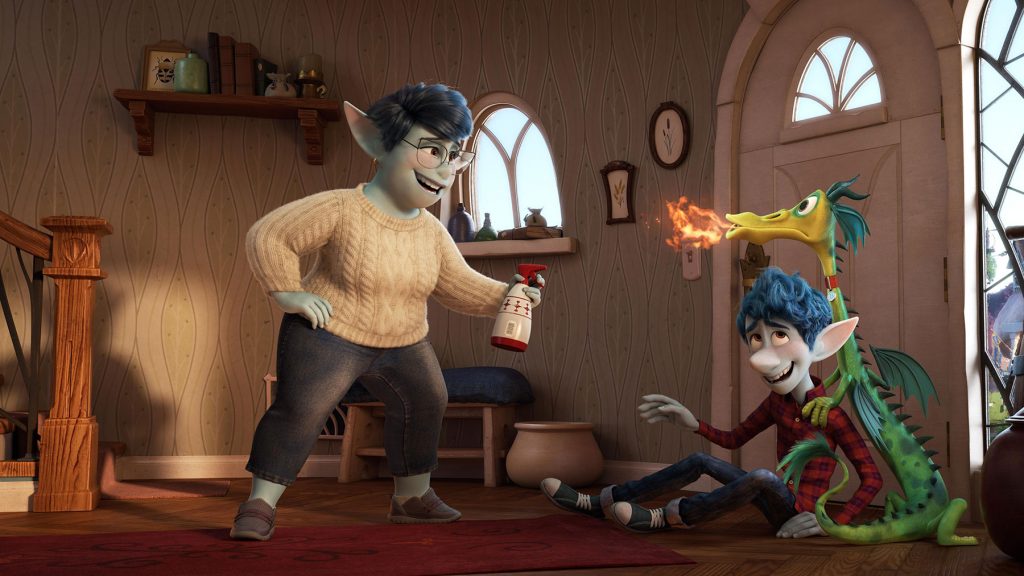 Onward is certain to have one of the spots this year even if Soul ends up as the stronger Pixar competitor. Trolls: World Tour has a better shot this year than it might otherwise have in a normal year just based on awareness. It has been one of the biggest movies of quarantine, and we cannot escape the reality that Q-rating matters. I suspect how this field plays out will largely be based on how many animated movies actually end up released this year. Take Minions: The Rise of Gru as an example: due for a 4th of July release globally, the shutdown in France prevented the film's timely completion and has seen it delayed all the way until 4th of July 2021. I suspect others may fall victim to the same production problems and miss eligibility for the 2021 Oscars.
---

BEST PRODUCTION DESIGN &
BEST COSTUME DESIGN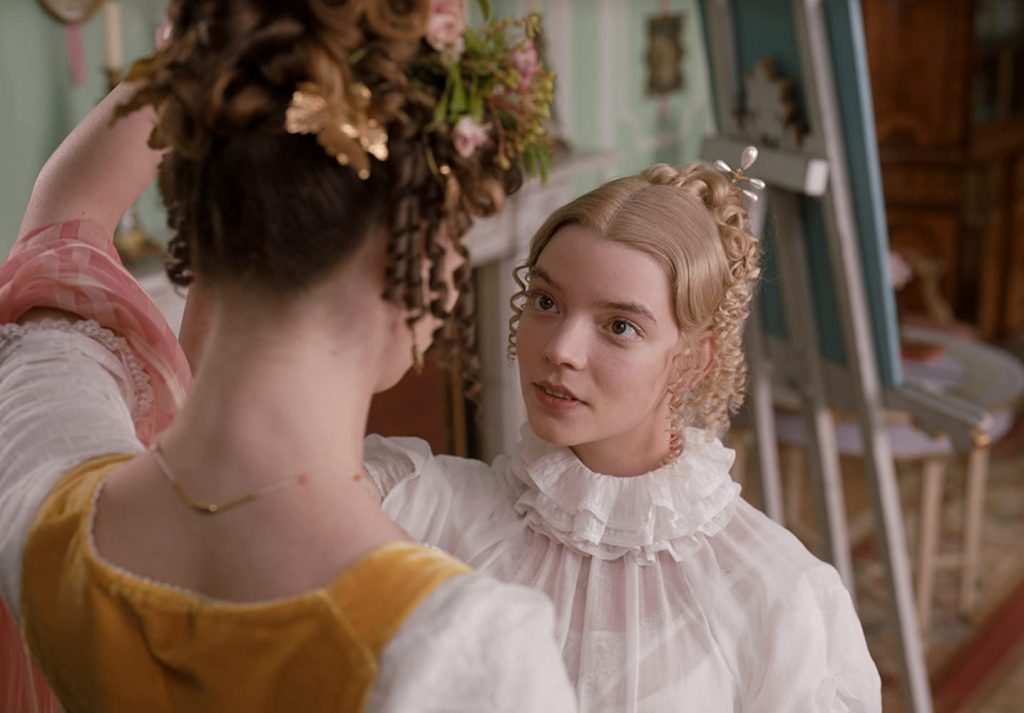 Emma is a stone cold lock in Costume Design. Designer Alexandra Byrne is a five-time nominee, one time winner (for Elizabeth: The Golden Age) and the film's outfits are not just eye popping, but essential to the film's plot. Emma also has incredibly stark Production Design – probably the best of the year thus far – but it is too early to tell if it will have a campaign aggressive enough to get a nomination.
---

BEST ORIGINAL SONG
Because of COVID-19 delaying the film until November, one clear cut nominee has been lost in the shuffle a bit: Billie Eilish's "No Time to Die" from No Time to Die. A Bond song that saw significant radio success from an artist "of the moment" is precisely the sort of thing likely to get a nomination. I am quite certain the producers of the Oscars are already planning on how they will have Eilish perform the song at the next ceremony.
---
And for fun, here is what I envision the major category nominees might have looked like if we had to pick our nominees for the 2021 Oscars at the end of June:
Best Picture:
The Assistant
Da 5 Bloods
Emma.
First Cow
The Invisible Man
The King of Staten Island
Never Rarely Sometimes Always
Onward
Saint Frances
The Way Back
Best Director:
Judd Apatow, The King of Staten Island
Kitty Green, The Assistant
Eliza Hittman, Never Rarely Sometimes Always
Spike Lee, Da 5 Bloods
Kelly Reichardt, First Cow
Best Actor:
Ben Affleck, The Way Back
Pete Davidson, The King of Staten Island
Delroy Lindo, Da 5 Bloods
Rob Morgan, Bull
Liam Neeson, Ordinary Love
Best Actress:
Sidney Flanigan, Never Rarely Sometimes Always
Julia Garner, The Assistant
Anya Taylor-Joy, Emma.
Elisabeth Moss, The Invisible Man
Kelly O'Sullivan, Saint Frances
Best Supporting Actor:
Bill Burr, The King of Staten Island
Johnny Flynn, Emma.
Matthew Macfadyen, The Assistant
Clarke Peters, Da 5 Bloods
Michael Stuhlbarg, Shirley
Best Supporting Actress:
Janina Gavankar, The Way Back
Mia Goth, Emma.
Bel Powley, The King of Staten Island
Talia Ryder, Never Rarely Sometimes Always
Ramona Edith Williams, Saint Frances
Come back next week for Part III of my midseason Oscar Preview, where we will dive into the contenders that are still to come this year (I hope!) and how they might fit into the race.