2021 Oscar Contenders Post-COVID Part III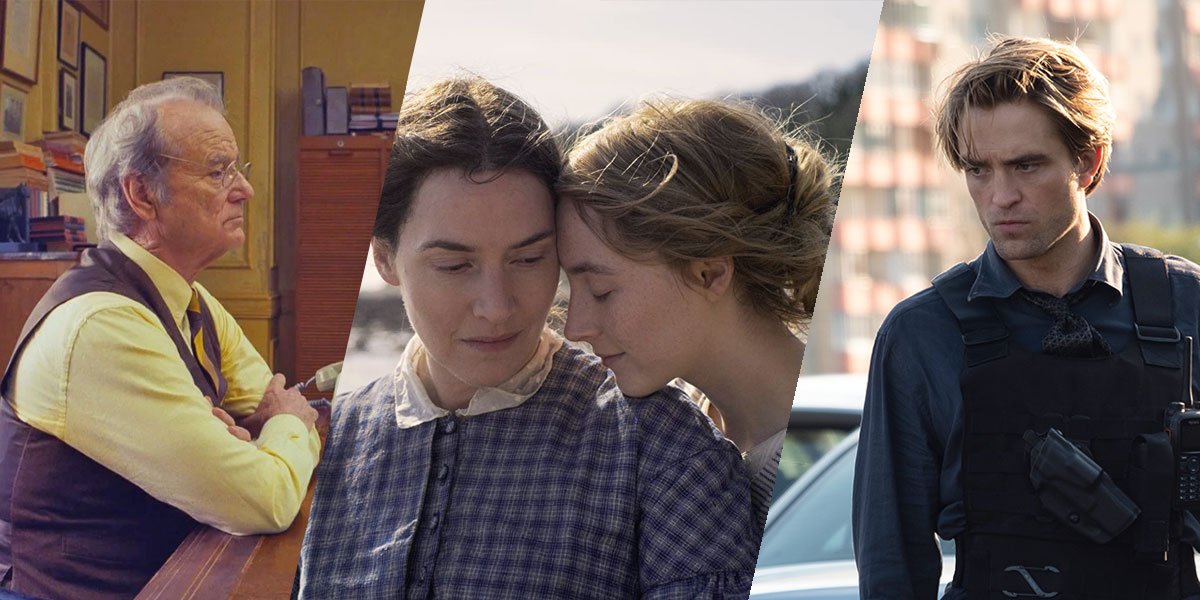 The French Dispatch, Ammonite, Tenet (American Empirical Pictures, GC Images, Warner Bros)
Part III of our Oscar Preview focuses on 2021 Oscar Contenders that will be released into the new post-COVID world in the second half of 2020.
---
Welcome back to my mid-year Oscars analysis. Earlier this month, we discussed the various rule and inclusion changes that should impact this year's Oscar race, such as an increasingly diverse voting base and increased eligibility for streaming films. Last week, I talked about what contenders have already been released in the first half of 2020, looking at, among others, Da 5 Bloods, The Assistant, Onward, and The King of Staten Island. Today, we're going to look at some of the post-COVID Oscar contenders (hopefully) coming out later this year. To keep things manageable, I'm going to limit myself to talking about 10 major potential contenders.
There is no end in sight for COVID in the United States. At this point, it is fair to assume that things will remain in flux until a mass-produced safe vaccine is available which, optimistically, could be around the end of the year. This chaotic release atmosphere is likely going to be a godsend for Netflix and other streamers, as it remains difficult to imagine a $200 million dollar Dune adaptation opening with theaters only at limited seating capacity or a festival darling ascending to contention.
Without further ado, here are ten 2021 Oscar contenders to keep an eye on.
---

AMMONITE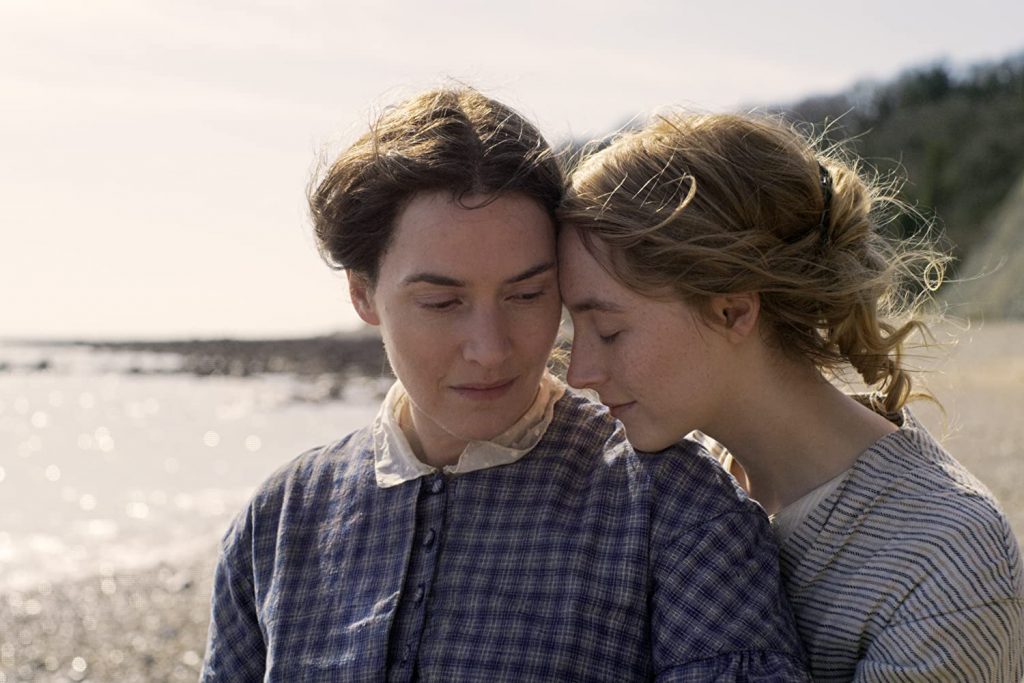 Ammonite seems positioned as Neon's best awards contender this year off of last year's Best Picture success with Parasite. Telling an 1840s Lesbian love story – not out of line with Neon's wonderful (and successful) Portrait of a Lady on Fire – the film stars Academy favorites Kate Winslet and Saoirse Ronan. While the Academy is loath to honor female led films in the Best Picture race, this seems the rare serious contender. Prior to the festival's COVID cancellation, Neon had the confidence to submit the film to compete at Cannes so it appears they are confident in the picture. I suspect it will compete heavily in Best Actress (Winslet) and Best Supporting Actress (Ronan) with an outside chance at Best Picture and Best Director.
---

THE FRENCH DISPATCH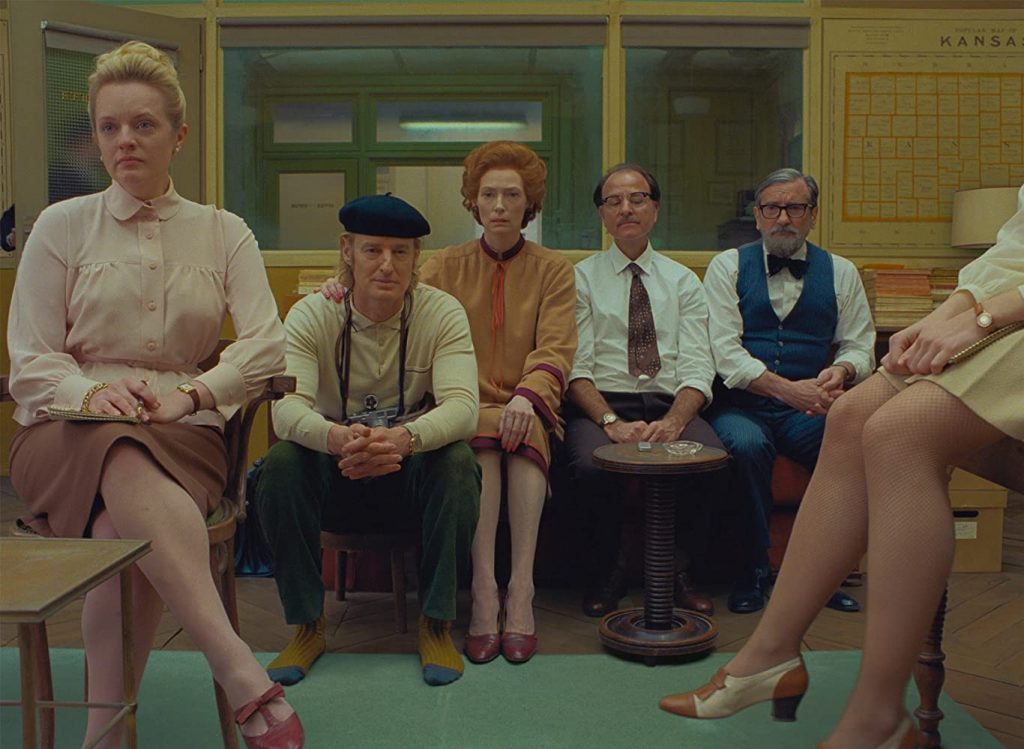 When the trailer for The French Dispatch was released back in February, it was met with glowing approval and barely concealed whispers that it might be time for Wes Anderson to be honored by the Academy. With 13 Oscar nominees in the cast and numerous Cesar and Emmy winners, the AMPAS Q-rating is off the charts strong here. The film also appears to see Anderson move into a more "of the moment"-style filmmaking, as the movie tells tale of journalists, loosely inspired by The New Yorker. Anderson movies can be a bit hit or miss with the Academy, but as his first live action film since 2014's extremely warmly received The Grand Budapest Hotel, the bet here is that we have a real contender for Best Picture, Best Director, Best Original Screenplay, and numerous supporting players. Bill Murray has been due for an Oscar for what feels like decades now and I suspect he'll be a 2021 Oscar player in the Best Support Actor field here too.
---

MANK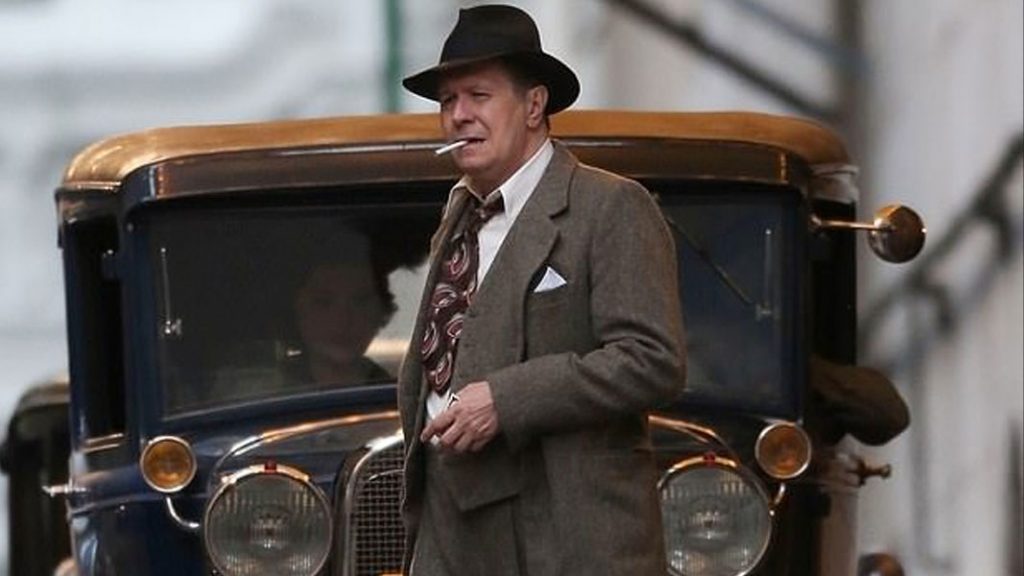 Despite just 10 films on his resume, and most of them fairly populist in content, David Fincher's films have received 30 nominations from the Academy. He has earned two Best Director nominations in his last four films (The Social Network, The Curious Case of Benjamin Button). It is clear that his work is revered across all branches of the Academy, and here he is taking on a very personal story. Prior to his death in 2003, Fincher's father Jack had written a screenplay about Herman Mankiewicz's battles with Orson Welles over screenplay credit for the film Citizen Kane. The younger Fincher is now crafting that screenplay and appears to be positioned in The Irishman seat as Netflix's most prominent awards contender this year. It also tells a juicy story about making movies, and the Academy always enjoys a little naval gazing in their honorees. Unlike many of the films listed here, this one is definitely coming out in 2020 and as a result might be the unseen favorite for Best Picture.
---

MINARI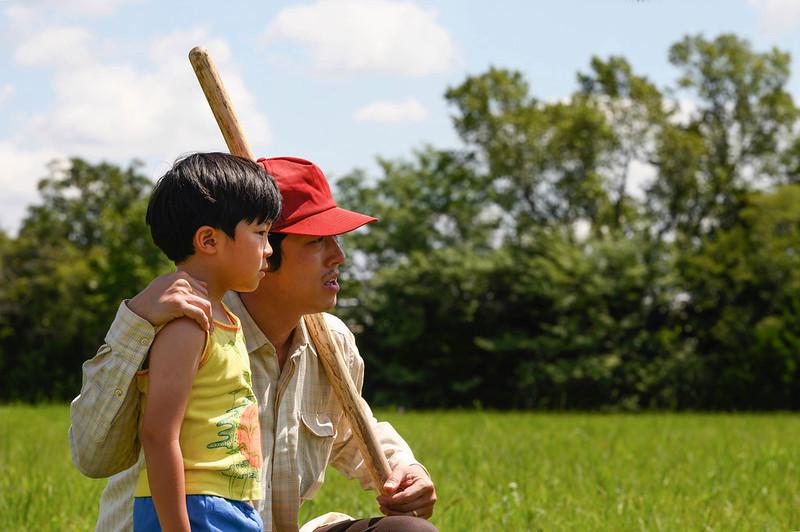 Minari is probably the best chance for a conventional film festival platform to awards contention this year. The film, which tells the period story of a Korean immigrant family in the South, debuted at Sundance in January to tremendous reactions including the Grand Jury Prize and the Audience Award. It remains to be seen how A24 will adapt to the new normal – they seem dedicated to the theatrical experience – but they have run awards contenders before, and they will again. Minari seems like it could be a player in Best Picture, Best Actor (Steven Yeun who became a critical darling with Burning), Best Supporting Actress (Youn Yuh-Jung) and Best Original Screenplay.
---

NEXT GOAL WINS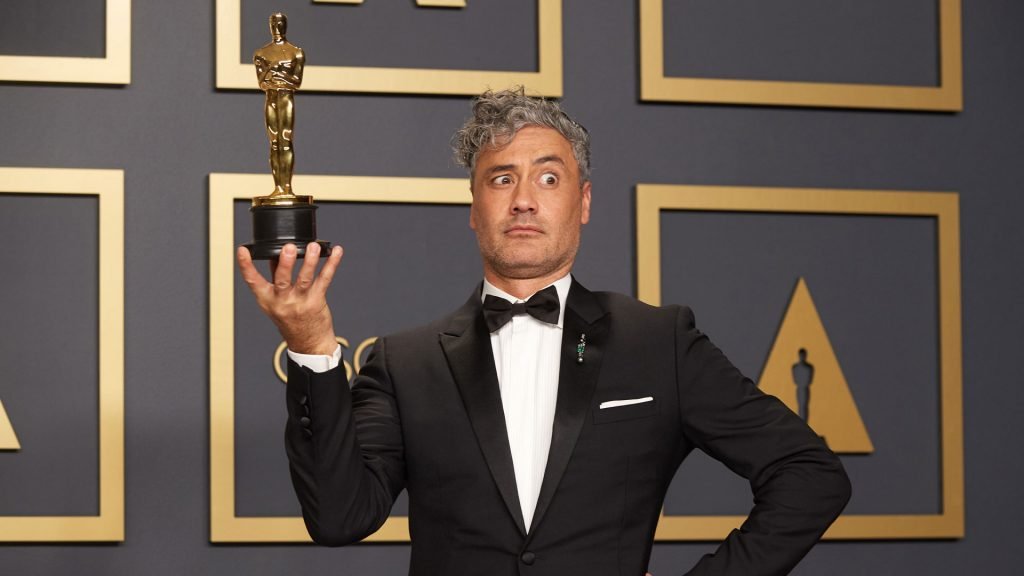 I am perhaps wishing on a star a bit on this as I would sure love to see Taika Waititi at the Oscars again before the MCU and Star Wars eat up most of his next decade. The film tells the story of a coach who leads the American Samoa football team to the World Cup, perhaps the worst team to ever qualify for the tournament. It stars Michael Fassbender and Elisabeth Moss, who are not exactly known for their comedic chops, but if Waititi can turn a boy with Hitler as his imaginary best friend into a serious awards contender, soccer should be easy. I think the film's best bet is probably on a screenplay nomination for Waititi, but if the film succeeds it is easy to imagine a path similar to Jojo Rabbit that sees the film as a 2021 Oscar contender for Best Picture and competing for Best Director and in the acting categories. This is the rare film that does seem a lock for the Golden Globes, regardless of how well it turns out. The comedy category there always needs nominees, and this one has the international star power to make a mark.
---

NIGHTMARE ALLEY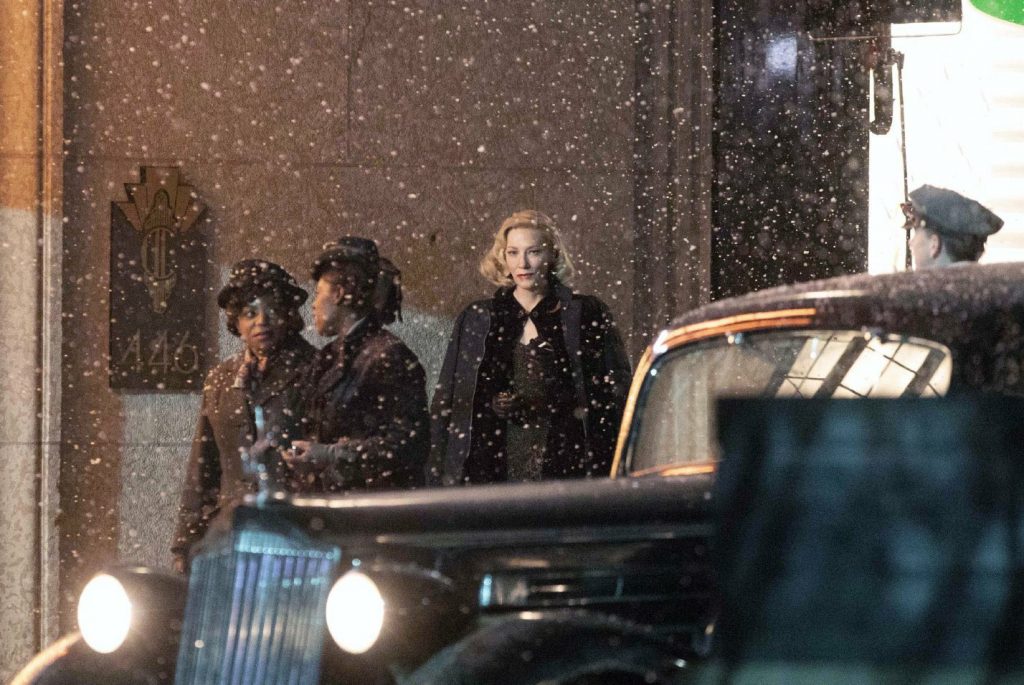 Guillermo del Toro's follow-up to his Best Picture and Best Director winning The Shape of Water sees the director team up with Bradley Cooper, Cate Blanchett, Rooney Mara and a who's who list of character actors to tell the story of a conman and psychiatrist in a remake of a truly bizarre 1940s quasi-noir film. It is easy to imagine a world where del Toro, telling a slightly more grounded story, manages to resonate with the Academy yet again. I have trouble imagining him winning again so soon, but if the film has the goods it is sure to be in the conversation for Picture, Director, Screenplay and both lead performances.
---

ON THE ROCKS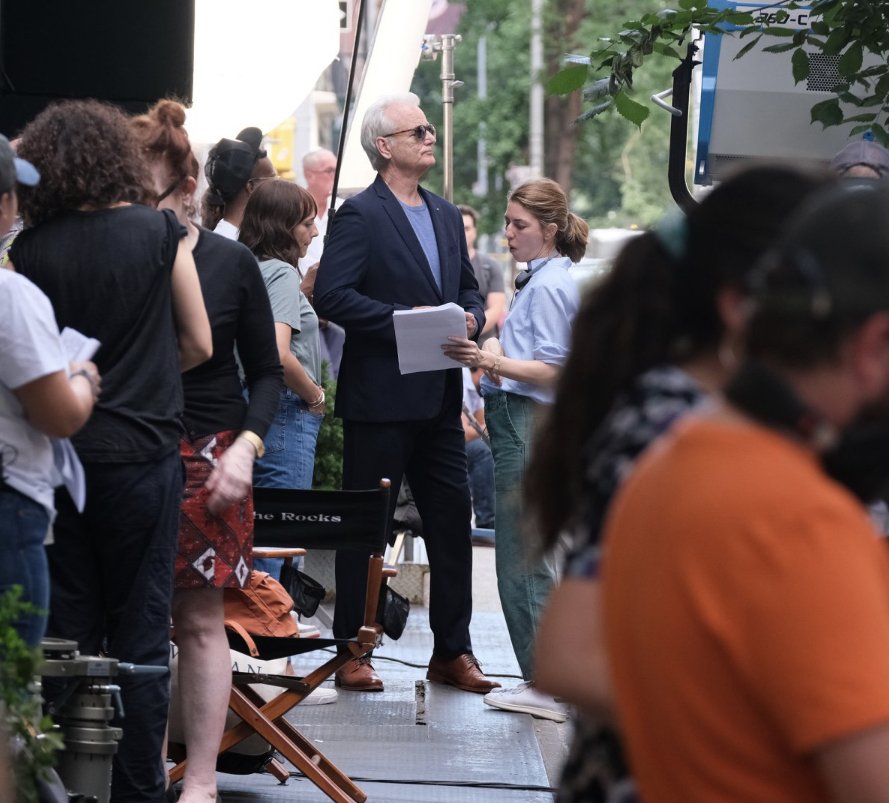 It is not a great reflection on the industry that, of all the films I'm discussing as Awards contenders, only this one is directed by a woman. Sofia Coppola's Lost in Translation remains one of this century's true masterpieces, but she has largely failed to gain much awards traction with her subsequent work. Her next film, On the Rocks, has the intangible "feel" of a reasonably commercial, mainstream project about a new mom (Rashida Jones) reconnecting with her playboy dad (Bill Murray) in New York City, which may resonate with the Academy. I suspect a lot of buzz will coalesce around one or two female filmmakers this year to try make sure the Academy does not end up with yet another field of five male directors. Coppola has the pedigree and respect to be a likely recipient of a push. Murray will – I hope – someday win the Oscar he seems to have been chasing for most of the last two decades, and it is impossible to ignore his reunion with Coppola. I suspect this will compete heavily in Best Director, Best Actor, Best Picture and Best Screenplay with an outside shot at a Best Actress nomination for Jones.
---

SOUL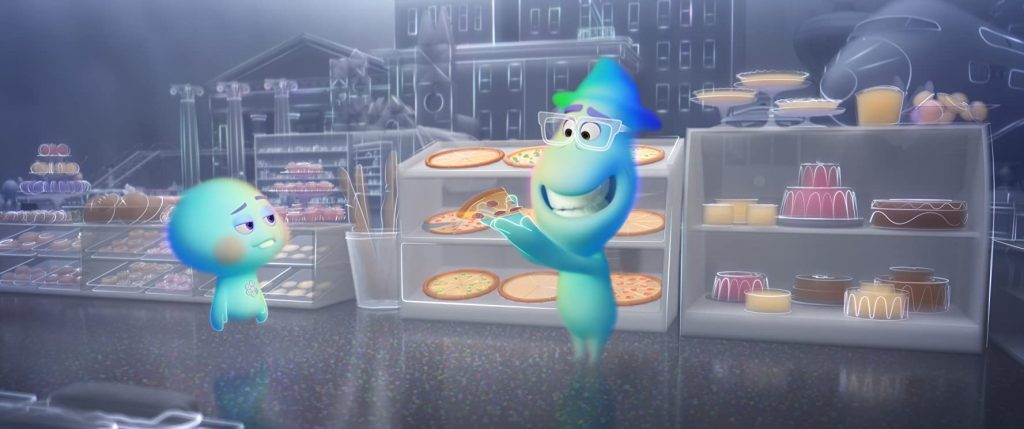 I could not leave Pixar's Soul off the list without sparking a battle with resident Pete Docter expert/fan Zach. While I worry Soul may fall victim to the campaign season criticism that a white director should not be telling the story of a black jazz musician (and that folks will ignore that the film's co-director Kemp Powers is black), it is impossible to deny how successful Pete Docter has been. Docter is an eight-time Oscar nominee including nominations for each of the three films he has directed (Inside Out, Up, and Monsters, Inc. including wins for the first two) and four original screenplay nominations (WALL*E and Toy Story to go along with Inside Out and Up). The only thing that potentially impedes Soul from getting a Best Animated Feature nomination – and likely winning – is if the film is delayed until 2021. It is a strong contender for Best Original Screenplay and, if it is one of the few major releases to actually see theaters this year it could end up in the 2021 Oscar Best Picture race.
---

TENET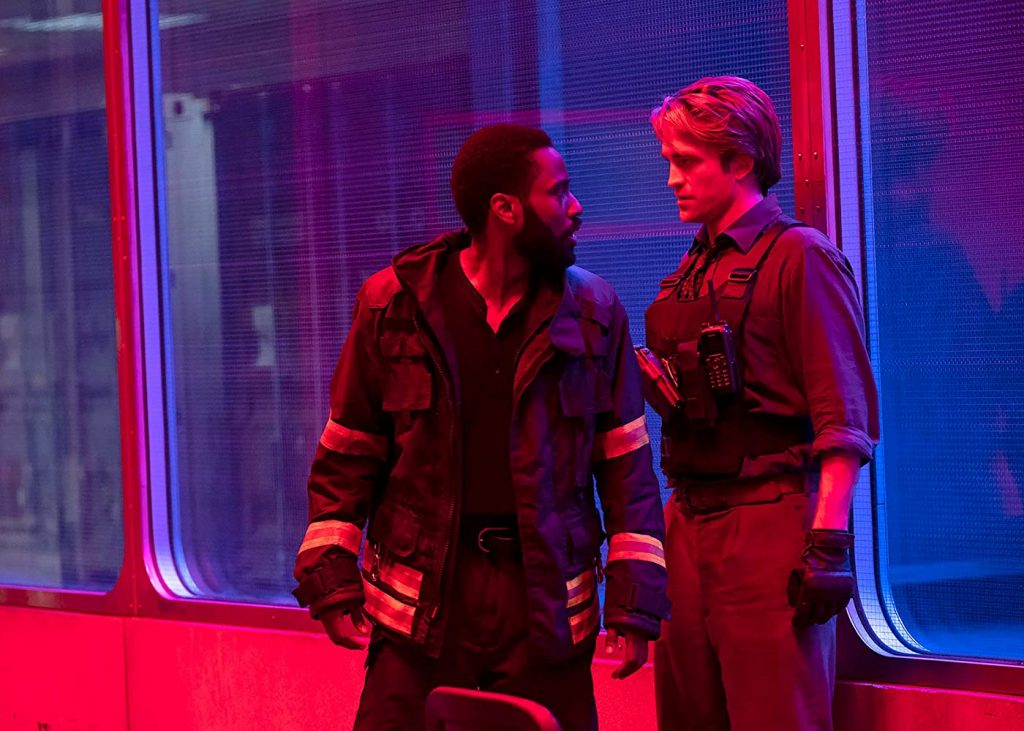 Tenet is the one big budget blockbuster that I do feel nearly certain will be released theatrically this award season despite its delay to an indeterminate date just yesterday. Thanks to Christopher Nolan's passion for big screen presentation (and, of course, not his direct financial stake made up of a portion of gross from the film playing theatrically), he seems hellbent on making sure this thing receives the big screen treatment. Buzz is strong and it should be an absolute monster in all the tech categories (visual effects, sound, production design, editing, among them), Best Picture, and Best Director. While Nolan has one noteworthy actor win in his filmography (Ledger's Joker in The Dark Knight), his films have otherwise not seen much recognition from the actors' branch of the Academy. I'm inclined to think that streak will continue.
---

WEST SIDE STORY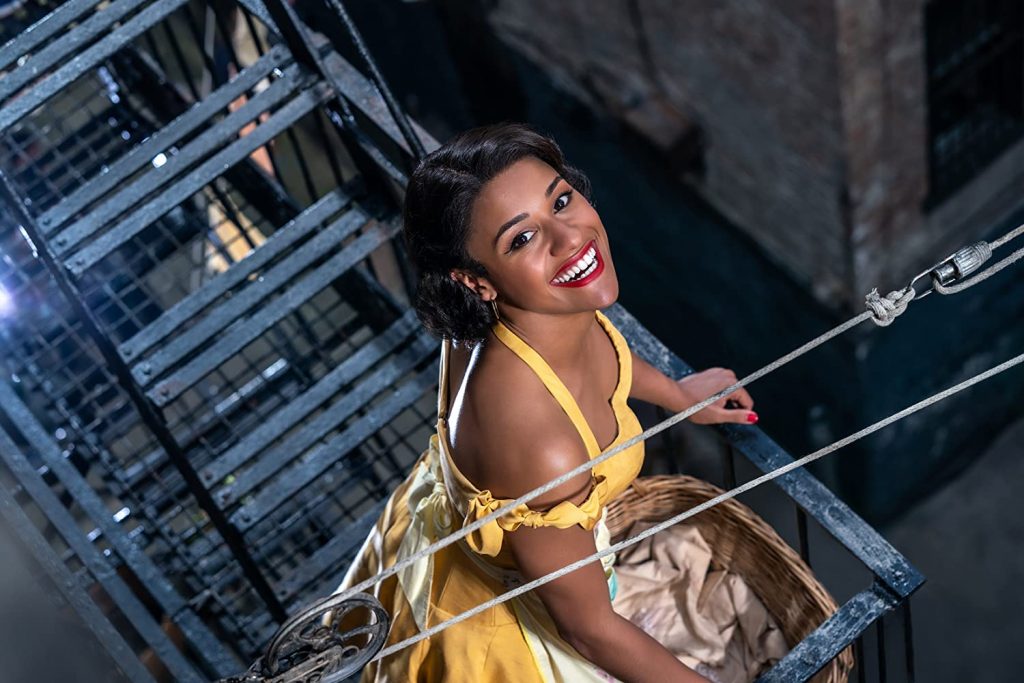 If Spielberg is releasing a movie, it has to be on any contenders list. I suspect West Side Story is the film on this list least likely to seriously compete for Oscar glory. I doubt it will hold its current Christmas 2020 release date, but it seems sure to be subsumed by various controversies. From general disdain for remakes (the 1961 version won ten Oscars including Best Picture) to questions of the cultural sensitivity of a musical about dueling race-based gangs in 2020, it seems as though opponents will have a lot of targets to try to hurt the film's chances. And that is all without touching the accusations of sexual assault and racism surrounding film star Ansel Elgort. I would never count out Spielberg, but this film has an awful lot to overcome to hear its name called next Spring.
---
One film I dropped from the list at the last moment was Trial of the Chicago 7, Aaron Sorkin's extremely timely story about individuals charged with inciting riots outside the 1968 Democratic National Convention. Between the tepid response to Sorkin's directorial debut (Molly's Game) and Paramount's decision to sell the film outright to Netflix, Chicago 7 just does not seem to have the sort of mojo one would want to see to make a serious awards run. I cannot help but think that if Paramount thought they had a major awards contender on their hands that the $56m Netflix paid for the movie would be small change compared to the long term value of a potential Best Picture winner. Netflix is happy to get a movie that might only be "pretty good" but has an enormously star-filled cast and buzzy premise, but does not need Oscars to justify the acquisition cost.
A special note on some of the post-COVID 2021 Oscar contenders that we have now seen but postdate the June 30, 2020 deadline of the past articles. Palm Springs has proven itself an absolute delight, and appears to have been a major viewership success. Considering the glowing reviews and the strong launch platform from Sundance, it is easy to imagine a world where Disney/Hulu mount a significant campaign and the film ends up seriously competing for a Best Original Screenplay nomination. Hamilton has been raucously received, but has been met with eligibility controversy. Unnamed sources have both claimed it either is or is not eligible for Oscars this year. There is precedent for a filmed play receiving nominations (in fact, James Whitmore received a Best Actor nomination for Give 'em Hell, Harry and The Magic Flute received a Best Costume Design nomination in the same year back in 1976). My bet is Disney submits Hamilton and AMPAS makes a formal ruling in early 2021.
Thanks for reading our midseason Oscars report! I'll be back with an update on the race once some of these movies actually get released.
---
JOIN US!
Don't miss our monthly updates with film news, movie-inspired recipes and exclusive content! You'll only hear from us once a month. #nospam