10 Best 1990s Horror Movies To Watch This Halloween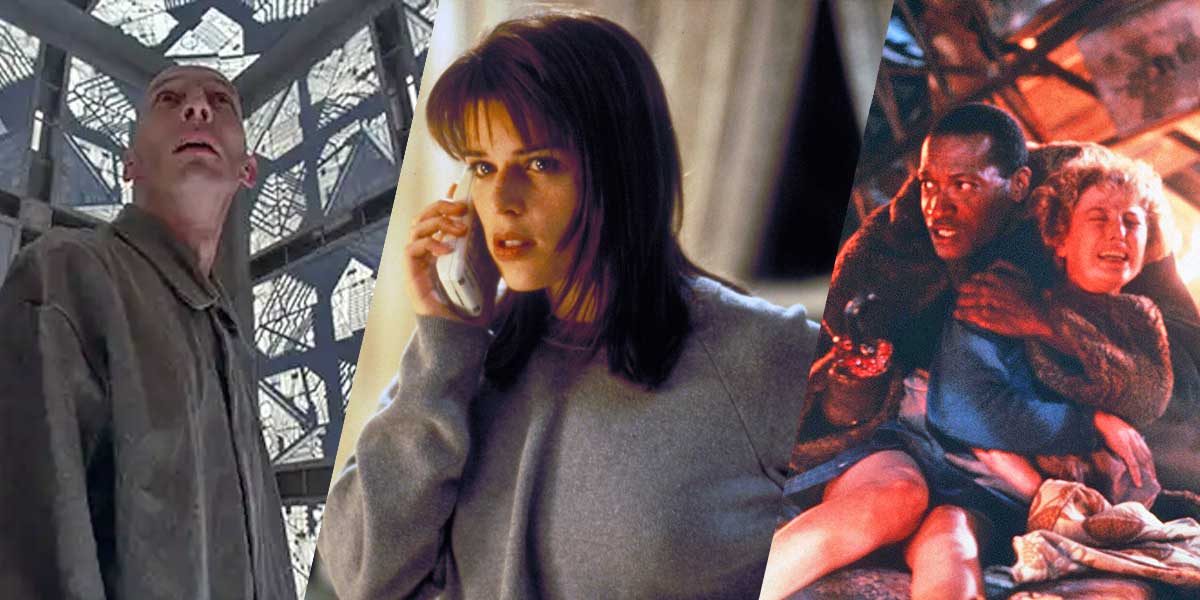 The '90s were a pivotal time for horror movies. Here are the 10 best 1990s horror movies to get you in the Halloween spirit this year!
---
Perhaps more than any other movie genre, horror cinema has been through several different waves throughout its history. It's a genre that's constantly reinventing itself with fresh ideas and new styles, which makes each specific period incredibly distinct and i observably different. The 1990s were a particularly interesting period for horror, drifting from the gruesome and gory slashers of the '80s into a more mature, experimental type of storytelling that's arguably even scarier. Many of the decade's most famous horror projects have aged surprisingly well, maintaining their fright-factor and solidifying themselves as staples of the Halloween period. Let's take a look at the 10 best 1990s horror movies to watch this Halloween.
---
1. Misery (1990)
Director: Rob Reiner
Cast: James Caan, Kathy Bates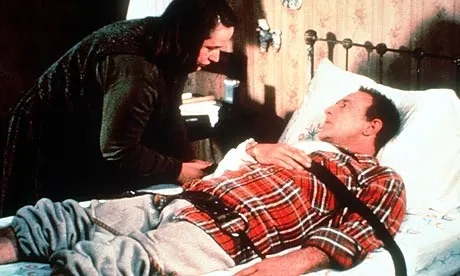 Stephen King is probably the most well-known horror author of all time, so it's no real surprise that his novels have been adapted into such successful movies across the years. 'Misery' was far from King's most beloved story upon release, but Reiner's movie perfectly captures the nuanced character work, atmospheric storytelling, and terrifying use of tension that's given it a huge boost in popularity since then. Caan and Bates provide two of their best performances as a struggling writer and his obsessed fan, whose complex dynamic drives the story forward as Caan's character finds himself kidnapped by Bates'. Misery plays with tension and apprehension in a way that very few horrors manage, capitalising on its short runtime and making every minute count.
---
2. Candyman (1992)
Director: Bernard Rose
Cast: Tony Todd, Virginia Madsen, Kasi Lemmons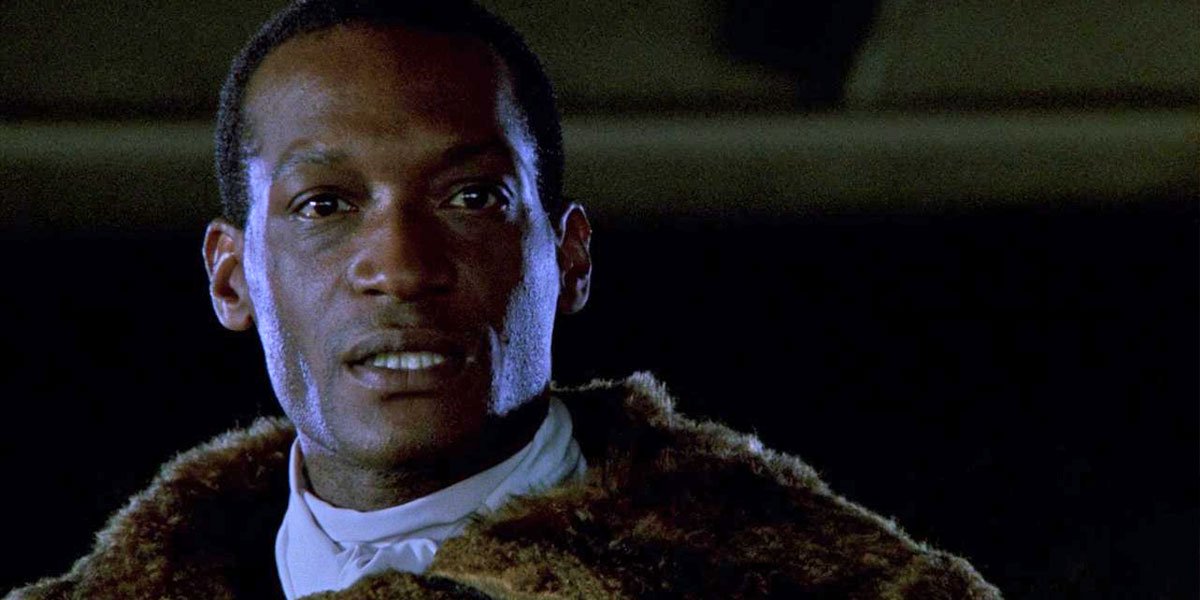 Candyman marks a clear transition for the horror genre into the more socially-aware and provocative kind of storytelling that audiences are used to seeing today. The film uses a terrifying story about a young woman researching local crimes and murders to play with ideas of folklore and urban mythology in fascinating ways, building a powerful commentary on the state of modern society that's still painfully relevant today. The film is sharp, confident, and blatantly purposeful; Rose's story hits all the right notes, and his ouse of practical effects really sucks the audience into the experience. The movie also spawned two other '90s sequels that maintain the revolutionary spirit of the original.
---
3. The Silence Of The Lambs (1991)
Director: Jonathan Demme
Cast: Jodie Foster, Anthony Hopkins, Scott Glenn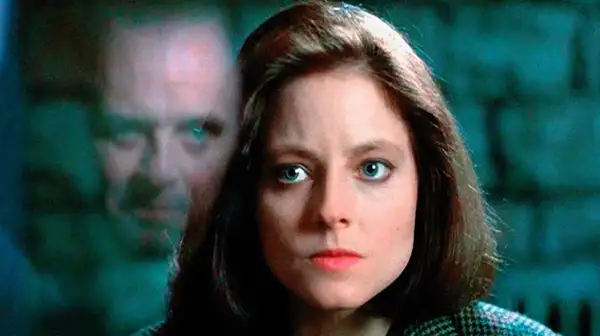 Although Demme's The Silence of the Lambs isn't an all-out horror experience in the same way as many others from this era, it's arguably even scarier thanks to its spectacular use of tension and the building fear of what's lurking in the shadows. The movie was a huge success both critically and commercially, going on to win Best Picture (among several other awards) at the Oscars in '92. But while it's a seemingly obvious pick, there's a reason it's so widely considered the crowning jewel of '90s horror. Hopkins and Foster provide two of their best performances as a psychologist and the criminal that she employs to help with a current case, Demme weaves a complex narrative web that keeps the audience guessing, and the way it blends horror tropes into such a darkly psychological story was something totally new for the time.
---
4. Funny Games (1997)
Director: Michael Haneke
Cast: Susanne Lothar, Ulrich Mühe, Arno Frisch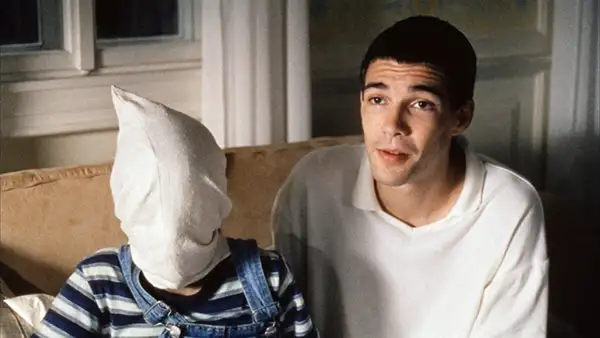 Contrary to popular belief, Hollywood wasn't the only place that groundbreaking horror could be found in the '90s. Funny Games was an incredibly popular project from Austrian director Michael Haneke that essentially took the world by storm, playing with narrative tropes that audiences had grown used to and subverting everything it possibly could. The story follows two young men who take a family hostage and force them to play twisted games in order to survive. An extremely twisted narrative meets an equally disturbing roster of characters in this psychological thriller, where everything that could possibly go wrong somehow manages to do so. Every single frame is filled with intensity and shocking imagery, coming together into an ending that's still being discussed today.
---
5. The Sixth Sense (1999)
()
Director: M. Night Shyamalan
Cast: Bruce Willis, Haley Joel Osment, Toni Colette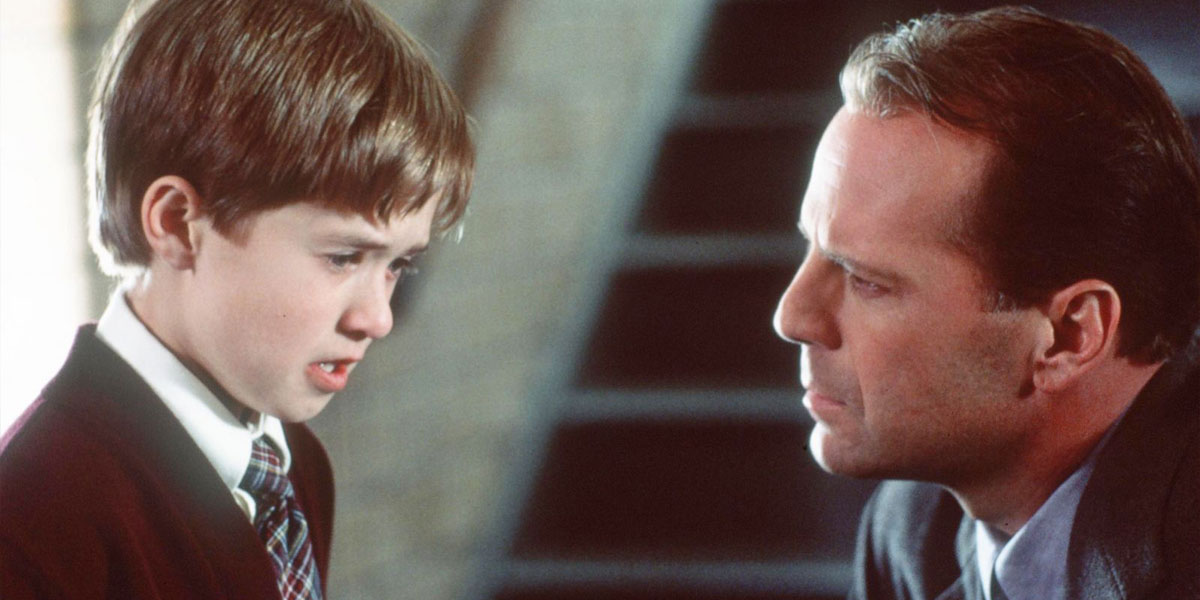 Few movies have managed to cement themselves within pop culture quite as strongly as M. Night Shyamalan's strongest project yet, The Sixth Sense. Although it's mostly famous for that shocking plot twist, the entire movie is a display of storytelling control and horror filmmaking that encapsulates everything audiences loved about this period of the genre's history. It's a very simple story, following a Bruce Willis as a child psychologist whose new client sees dead people, but Shyamalan blends unexpected jumpscares with a sharp, restrained narrative that doesn't reveal it's true hand until the final moments – which makes it a perfect movie to rewatch around Halloween and catch new details each time.
---
.
6. Mimic (1997)
Director: Guillermo del Toro
Cast: Norman Reedus, Mira Sorvino, Josh Brolin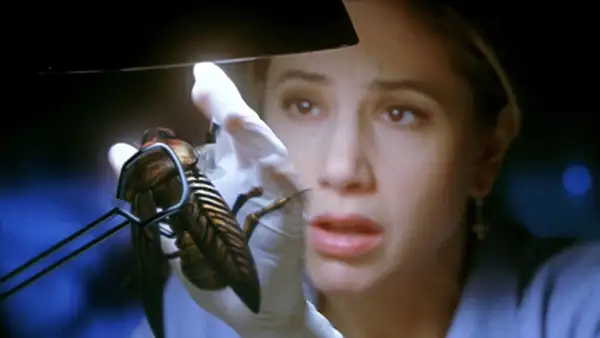 Mimic certainly isn't Guillermo del Toro's most widely-known project, as the director has become much more famous thanks to more cinematic movies such as Pan's Labyrinth and The Shape of Water, but Mimic boasts a gritty darkness that's lacking from the rest of his filmography. The movie centers around scientific experimentation, resulting in a city that's overrun with deadly insects that were designed to protect us. It's the perfect kind of macabre and twisted story to guide audiences into the Halloween spirit, keeping things intense and shocking without ever demanding too much of an emotional commitment. It's Del Toro's most understated story, but it represents a more unchained kind of storytelling that he's since left behind.
---
7. The Blair Witch Project (1999)
Directors: Eduardo Sánchez, Daniel Myrick
Cast: Rei Hance, Joshua Leonard, Michael C. Williams
See Also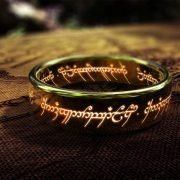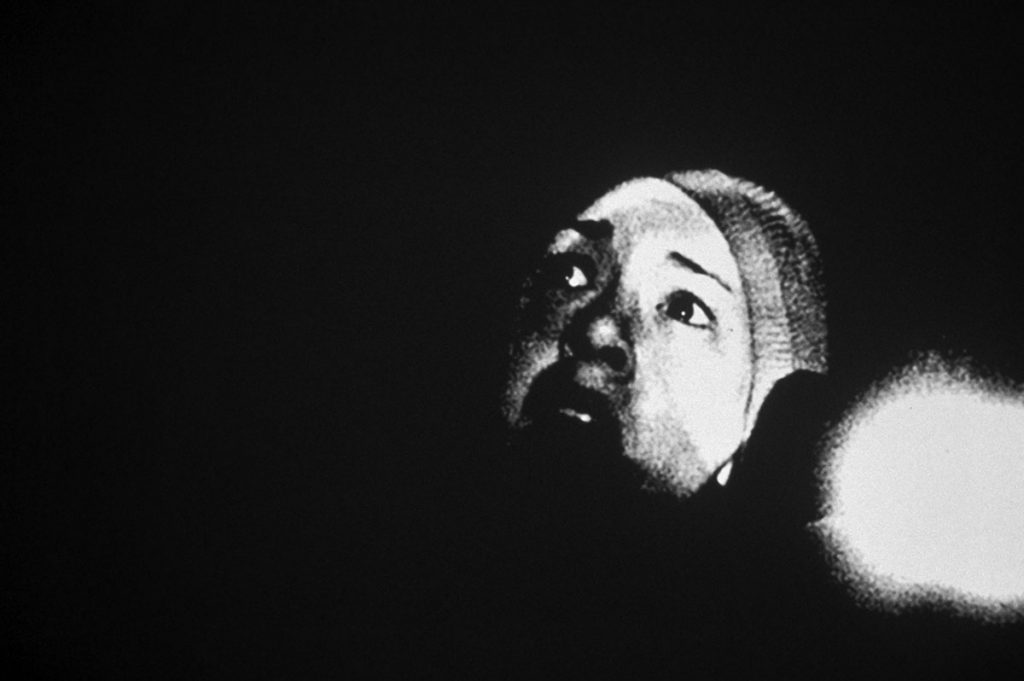 Few movies have so clearly influenced their own genre quite like The Blair Witch Project. It was arguably the first of its kind, spawning a whole wave of found-footage horrors that became popular in the early 2000s and riffed on similar ideas. The story centers around a group of friends who enter the woods in search of the mysterious Blair Witch, using their camcorder to record the experience. The greatest thing about Sánchez and Myrick's project is how simple and understated it is – everything happens on such a small scale, with such a tiny budget, yet feels important and captivating from start to finish. The way these directors managed to induce so much fear and apprehension just by using imagery and the universal fear of the unknown was a major feat that undoubtedly inspired some of today's biggest names in horror.
---
8. Bram Stoker's Dracula (1992)
Director: Francis Ford Coppola
Cast: Gary Oldman, Winona Ryder, Keanu Reeves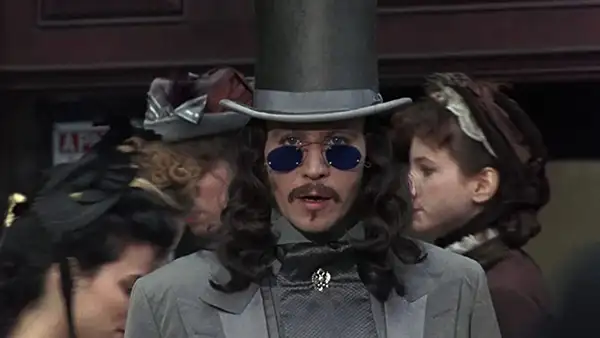 Gothic horror has always been a fairly underrepresented section of the genre, but that soon changed with Francis Ford Coppola's 1992 adaptation of Bram Stoker's classic novel. This version of the story follows Dracula as he's hunted down by Jonathan Harker and Van Helsing following a strange encounter in Transylvania. In a complete contrast with the rest of the director's filmography, Coppola's movie is an incredibly stylised and lavish version of the story that isn't afraid to make some bold calls and place the audience way outside their comfort zone. It might not be the scariest 'Dracula' adaptation, but it masters that Halloween style with its camp performances and colourful costumes.
---
9. Cube (1997)
Director: Vincenzo Natali
Cast: Nicole de Boer, Nicky Guadagni, David Hewlett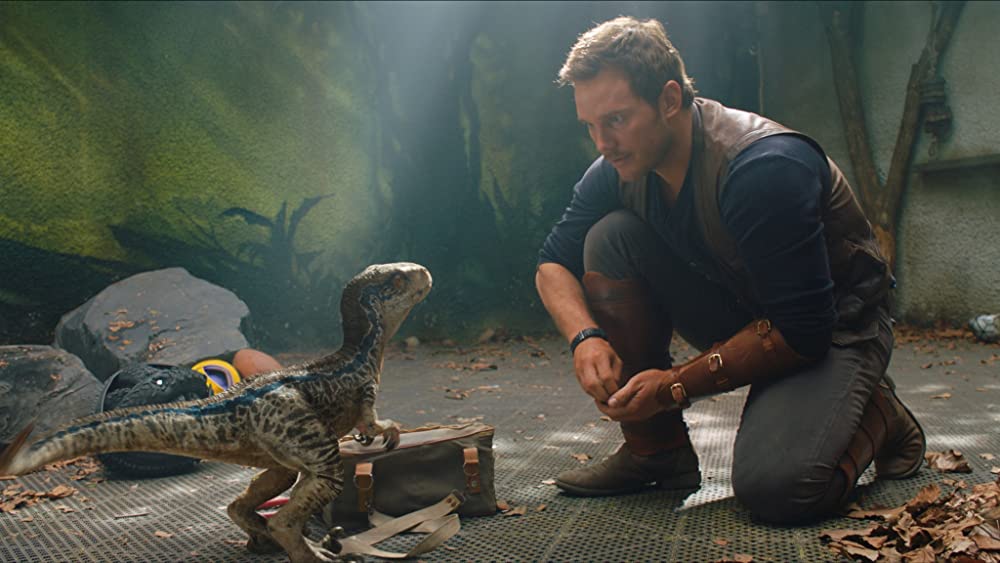 It's hard to believe that Cube is already over 25 years old, because it feels like the kind of story that was told way before its time. The film is more reminiscent of the intellectual horrors of the early 2000s (in the same vein as Saw and The Purge) than anything from the '90s. The concept is simple: a group of strangers awaken in a giant cube with no memories, and are forced to use their brains to escape. From there, Natali takes this story in such an interesting and unconventional direction that quickly captures the audience's interest and follows a route that's impossible to predict. In hindsight, it's movies like Cube that really pushed horror movies into their next phase of life, though it was somewhat overlooked at the time.
---
10. Scream (1996)
Director: Wes Craven
Cast: Neve Campbell, Matthew Lillard, Courteney Cox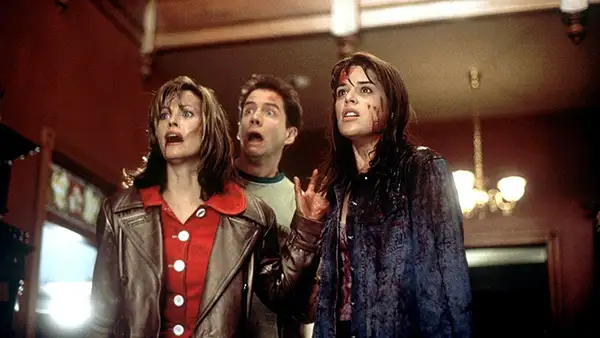 A movie that very few audiences would disagree with labelling the most pivotal horror project of the '90s, Scream was a huge sensation when it was first released that essentially rewrote the concept of the slasher and ushered in a new generation of self-aware horrors that know how to comment on their own genre. The film has spawned many sequels, but the original story of the Ghostface Killer's murders in Woodsboro and Sydney's attempts to bring him down remains undefeated within the trilogy. On the surface, Scream is an expertly sharp and well-plotted murder mystery that's brimming with inventive kills and plot twists, but underneath that facade, it's also a biting commentary on the genre itself and the way it's changed over the years. The film is a must-watch for anybody interested in horror movies, and its atmospheric storytelling make it the perfect experience for any Halloween.
---