WandaVision: Breaking the Fourth Wall (Ep. 7 Review)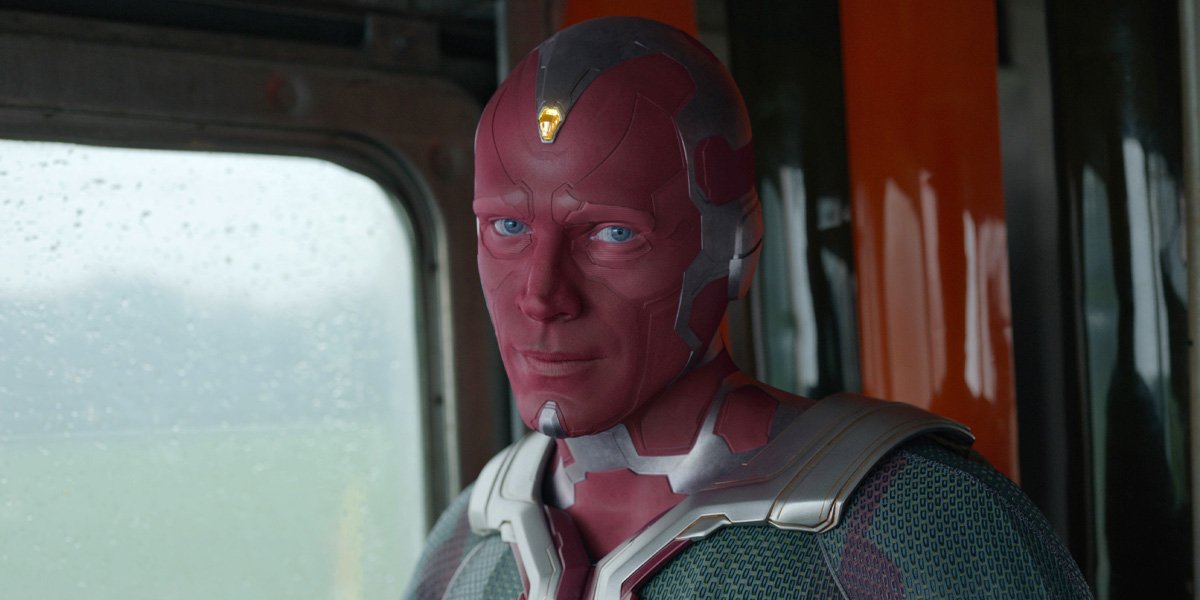 Paul Bettany in Marvel Studios' WANDAVISION: BREAKING THE FOURTH WALL (©Marvel Studios 2021)
WandaVision: Breaking the Fourth Wall lovingly embraces the meta tropes of modern sitcoms in an episode that helps crystalize the show's endgame.
---
Welcome back, friends, for this week's antepenultimate episode of WandaVision!
To the Audience: It's a Modern Family and The Office riff this week, so we won't have much need for you…
Mysterious Voice: What makes you think we won't need them?
Ok… Who was that?
Mysterious Voice: Don't worry about it!
Well, this has been a strange series of columns, may as well roll with it…
This week we pick up with the fallout of Wanda's expansion of The Hex to subsume most of the S.W.O.R.D. baddies at her doorstep and the almost dead-again visage of her husband. Our show has also moved in the late aughts and takes its cue from the great many sitcoms that feature non-sequitor fourth wall breaking interview segments. This week we get a direct homage to The Office's theme song, while Elizabeth Olsen finds herself in a warn-out parenting B-plot straight out of Claire Dunphy's life on Modern Family. Throughout the episode, we see characters make snippy comments to the camera, or give Jim Halpert-style fourth wall breaking smirks. It's an excellent homage to the modern breed of sitcoms, heightened by its willingness not to get too specific with anyone riff and instead embrace the current prevailing ethos.
I can't help but wonder if next week's episode will see the show embrace the dramedy "sitcoms" that tend to dominate the comedy sphere show. Serious shows with frequent laughs, like Ramy, or Atlanta, could serve as an inspired basis for WandaVision's endgame.
Tellingly, the show keeps Wanda and Vision apart entirely. The pair does not share a single together. Breaking the Fourth Wall works a neat trick here. When Darcy and Vision unite and take a road trip back to Wanda, the two find themselves falling into the sitcom beats despite both of their "awareness" of their unreality. Red lights – real or not – still stop traffic and a parade of construction workers and tethered schoolchildren can stop a road trip flat. Vision has, as one might expect, kept his general "awareness" of what's going on. Also, unsurprisingly, S.W.O.R.D. was attempting to resurrect Vision for untoward purposes. I cannot say I feel all that hopeful that we'll get much more MCU time with Paul Bettany after this season ends, but he sure has done great work here.
That Paul Bettany and Kat Dennings have such wonderful friend chemistry helps make the quirky plotting, and massive exposition dump about Vision's backstory downright pleasant. Dennings is genuinely incredibly at selling some mouthful writing – it's tough to imagine someone else making so much out of these scenes. If we don't get the MCU's version of The X-Files starring Kat Dennings and Randall Park after this season, then Kevin Feige has truly dropped the ball.
What I haven't done these last few weeks is spend enough time talking about Elizabeth Olsen. Just give that woman an Emmy. While genre prejudices remain abundant in awards bodies, and it's hard to imagine an MCU show defeating something like The Crown, Elizabeth Olsen is doing some of the very best work on television. The order of difficulty to balance pitch perfect performance riffs on 6 different eras of sitcom hijinks while selling the constant struggle to maintain her character's sanity and process her grief is off the charts. That Olsen manages to showcase genuinely excellent comedic chops among the splashes of pitiable pathos is a real achievement. My greatest hope for the future of the MCU on Disney+ is that the show keep giving the actors this sort of opportunity to build texture and humanity into the superhero archetypes.
And so, this week we see the much expected reveal that Kathryn Hahn's neighbor Agnes is in fact Agatha Harkness and, unlike the matronly mentor role, the character tends to occupy in the comics, here she appears positioned as our antagonist.
Mysterious Voice: Oh congratulations! You've read a comic book before.
The mysterious voice is kind of mean, everyone…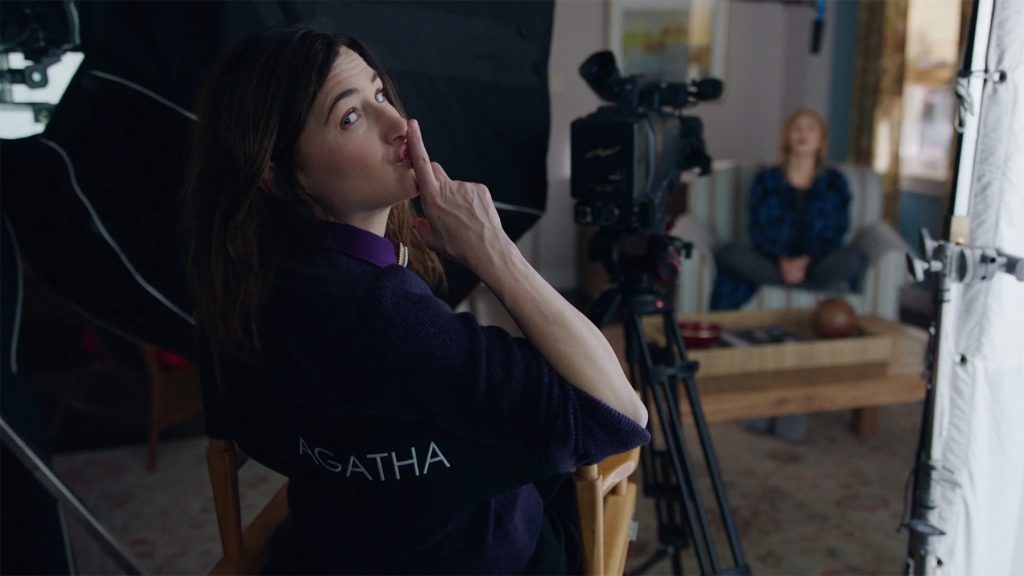 But, it's a reveal close watchers have long expected. When nearly every other cast member's prompt identification by S.W.O.R.D., Agnes' portrait was left sadly devoid of a New Jersey Driver's License. That this role doesn't feel like the usual trope of someone who is cosplaying as a friend but is actually a heel all along (starting with Jeff Bridges' Obadiah Stane in MCU progenitor Iron Man) is a tribute to Kathryn Hahn's remarkable ability to toss just enough texture into her performance. There's always been something just a tiny bit off kilter in her performance and this week's payoff makes it all make sense.
There are a great many ways this can play out, from Hahn merely being the villain of the week to her Agatha Harkness actually occupying a role regularly occupied by a different character, like Mephisto. I would not be shocked if, considering Wanda's well publicized placement in Doctor Strange in the Multiverse of Madness and Chiwetel Ejiofor's villain reveal in the Doctor Strange stringer, Baron Mordo is revealed as a behind-the-scenes big bad.
This week in mutant watch: Teyonah Parris has powers! If Wanda's hex can give Monica Rambeau powers, I remain convinced she will end up being the cause of a great many, ahem, mutations through the rest of the MCU. Not only does Monica now have powers, but they appear to be her comic alias Pulsar's power to control energy around her. She manages to "take" Wanda's hex magic and subsume it. Those certainly seem like powers that could be useful in a battle against another witch.
See you next week for the second episode of Agatha All Along! Hopefully with more catchy jingles.
Oh you thought we were done?  One more thought… nice to see WandaVision well deploy a stringer this week. Evidently freed from Agatha's control, we should get a bit more clarity on who Evan Peters' Pietro is. An imposter? A rib to fans? The actual X-Men character transported through the multiverse? As someone who loves this stuff, I've no shame in admitting this is the mystery that most interests me.
---
---
WATCH WANDAVISION: BREAKING THE WOURTH WALL
---
---
JOIN US!
Don't miss our monthly updates with film news, movie-inspired recipes and exclusive content! You'll only hear from us once a month. #nospam