To All the Boys: Always and Forever: An Enchanting Ending (Review)
Lana Condor and Noah Centineo in To All the Boys: Always and Forever (Katie Yu / Netflix © 2020)
To All the Boys: Always and Forever won't attract the unconverted, but it's a charming conclusion for fans of the franchise nonetheless.
---

Three years ago, the To All the Boys franchise took social media by storm, becoming a surprise success when its first installment was released on Netflix at the tail end of summer 2018 and gifting the world with an adorable new romcom couple for the ages in the form of Lara Jean Covey (X-Men: Apocalypse's Lana Condor) and Peter Kavinsky (The Fosters' Noah Centineo). Though To All the Boys I've Loved Before didn't deviate from romcom "rules" in any respect – telling a trope-filled "fake relationship turned real" tale – its lively leads and their charming chemistry more than sold this sweet-natured story to audiences around the world, and, as such, it was able to hold its own amongst the biggest hits on this streaming service. Putting a sequel into production seemed like a no-brainer, and thankfully, last year's To All the Boys: P.S. I Still Love You was an equally entertaining follow-up, even introducing a romantic rival in the form of Jordan Fisher's (Teen Beach Movie) John Ambrose McClaren – a fan-favorite from the books that the series is based on.
This Valentine's Day, the trilogy reaches its resolution with To All the Boys: Always and Forever, where our core couple faces one of their most formidable obstacles yet. For almost as long as they've been together, Lara Jean and Peter have planned to attend Stanford after high school. With graduation fast approaching, all that's left to do is await responses to their college applications. Unfortunately, when these notices do arrive, they come bearing bad news – while Peter has been accepted, Lara Jean has not. Initially, Lara Jean tries to fall back on her Plan B – enrolling in another college in California, despite the distance it may place between her and Peter. However, when traveling to New York for a school trip, she is unexpectedly overcome with adoration for both the city and New York University – a school that her sister has tried to sell her on in the past, formerly to no avail. On a whim, she applies to NYU, but when her wishes become reality and she's accepted for enrollment, she faces a real fork in the road – does she travel over 3,000 miles away from Peter to pursue her dreams, or does she set aside her aspirations to safeguard her relationship?
Once again, the To All the Boys franchise sticks to tried-and-true story beats that have been present in plenty of romcoms from the past (and even Netflix's own upcoming The Kissing Booth 3 is set to follow a similar plotline), but just as before, it gets by on the crackling charm of Condor and Centineo and their wholly convincing connection with one another. In particular, Condor shows that she is a true star in every sense of the word, and it's mind-boggling that she hasn't received more work after carrying this series with her charisma. Throughout this entire trilogy, Condor's Lara Jean has evolved emotionally while still channeling that compelling childlike naïveté that caused her to write those iconic love letters all those years ago, and it's delightful to see how Condor has developed alongside this character, giving one of her most passionate performances to date as she grapples with this very adult adversity.
Some may label her struggles as "low-stakes," but Condor comprehensively conveys the complexity of her concerns through and through. Given her clear commitment to Peter, her pain over possibly moving thousands of miles away from him is positively palpable, but her terror over living a life without ever having really "followed her dreams" is quite tangible as well, especially for a young woman with so much left to look forward to in life. Though she wants to believe that she and Peter are "meant to be," is this enough to prevent her from pursuing the goals that have guided her for so long? It's refreshing to see how seriously Condor takes this strife, and ultimately, it makes Lara Jean's arc more engaging (and authentically affecting) in the end.
Centineo has always been a heartthrob, but he too has advanced as an actor over the course of these three films, and he handles the more "mature" troubles in this installment quite honorably. While never trying to dissuade Lara Jean from going after her dreams, Peter is understandably quite sad to see the life they'd planned together perish before his eyes, and Centineo capably expresses each of these emotions concurrently. He never stops being that supportive boyfriend fans know and love, but he's certainly allowed to feel hurt as well, and this heartache is effectively explored as the film does a deep dive into his fraught relationship with his father (Henry Thomas, of Netflix's The Haunting of Hill House), who up and left him and his family years prior. As a result, Peter still worries that everyone he's ever loved will leave him eventually, and this sorrow is made to seem completely credible through Centineo's poignant performance.
Truth be told, it's no surprise that Condor and Centineo turn in such winning work when we take Katie Lovejoy's supremely sensitive script into account and the way it tenderly treats the conflicts at the center of this story. Even though she's a newbie to the series (after Sofia Alvarez wrote both the first and second films), Lovejoy fits in with the franchise's aesthetic right away, providing the leads with plenty of playful dialogue – including Lara Jean's signature sentimental voiceovers – but it's the care she brings to the film's central clash that truly stands out, as she offers both Lara Jean and Peter the opportunity to present their perspectives on this matter, with neither being regarded as "right" or "wrong." Yes, Lara Jean is the protagonist of To All the Boys: Always and Forever, but Lovejoy makes it so that we comprehend each character's outlook on the events at hand, creating a more well-rounded and moving film overall.
See Also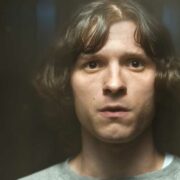 This time around, the supporting cast doesn't have quite as much to do (since Always and Forever is a pretty Lara Jean/Peter-centric story), but they're all still immensely amusing across-the-board, with Anna Cathcart's (Descendants) Kitty – Lara Jean's squirrely little sister – as the standout yet again, especially as she finds herself contending with her first crush. Madeleine Arthur (Color Out of Space) is also always a welcome addition as the cynical Chris – Lara Jean's best friend – while John Corbett (My Big Fat Greek Wedding) and Sarayu Blue (Happiest Season) make for a pleasant pair as Lara Jean's father Dan and his new fiancée Trina, respectively.
Perhaps one may say that the To All the Boys franchise "peaked" with its first installment – and it is true that these last two films have somewhat lacked the "X factor" that made the original such a sweeping and sudden success – but To All the Boys: Always and Forever does at least represent an improvement over the (still satisfying) "love triangle" theatrics of To All the Boys: P.S. I Still Love You with a continued commitment to character growth and more maturity than the series has ever seen. It's unlikely that this will be the entry to attract the unconverted, but for those already devoted to the ups and downs of the love story of Lara Jean Covey and Peter Kavinsky, you won't be disappointed.
---
---
WATCH TO ALL THE BOYS: ALWAYS AND FOREVER:
---
---
JOIN US!
Don't miss our monthly updates with film news, movie-inspired recipes and exclusive content! You'll only hear from us once a month. #nospam