Three Hidden Movie Gems from 2004

(Unsplash)
---
In 2004, movies were starting to evolve. Streaming services had not yet landed, but CGI was becoming big and many studios began to experiment with this new technology: think Spider-Man 2, The Day After Tomorrow. The Bourne Supremacy, Van Helsing, Alien vs. Predator and more. But 2004 was also the year of great dramas, such as Michael Mann's Collateral, Martin Scorsese's The Aviator, Steven Spielberg's The Terminal, Clint Eastwood's Million Dollar Baby. It was the year of the clever Eternal Sunshine of the Spotless Mind, the romantic The Notebook, the quirky The Life Aquatic. And how to forget about Richard Linklater's Before Sunset and Edgar Wright's Shaun of the Dead?
2004 was a fantastic year for film fans, and it would be impossible to list all the great movies we got to watch on that year. But we made a list of three hidden movie gems belonging to different genres that you might not have heard about. Find them all below!
---
The Last Casino
Pierre Gill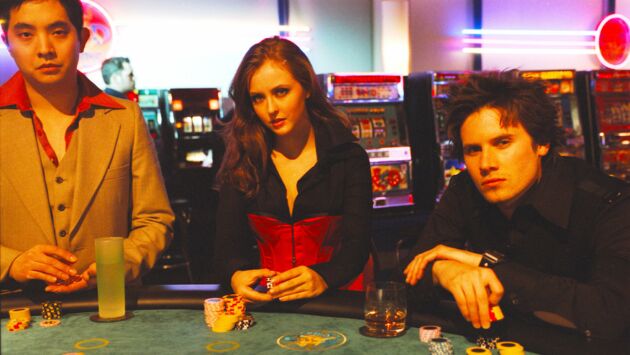 The Last Casino is a French-language movie, released in 2004 and directed by Pierre Gill. Filmed in Canada, it's inspired the famous MIT Blackjack team, a group of students from a Massachusetts university whose teacher believed that it was possible to come up with a mathematical formula that would help them win big in blackjack. Charles Martin Smith plays Doug Barnes, a card player who has been blacklisted from several casinos. To get his money back, he creates a team of blackjack experts – Scott (Kris Lemeche), Elyse (Katharine Isabelle), and George (Albert Chung) – primarily consisting of MIT students. 
Each is trained and given a new identity before they visit the casino. However, they earn little money on their first night and are outed as imposters, which leads Doug to up the pressure, as his issues with the game become more and more evident. As the students find themselves needing to win $500,000 in a week, the stakes are suddenly higher and their game needs to be pushed even further. But they have a plan.
The movie is worth your time, as it was based on true events. While the production costs were low, the plot is a fantastic tale of risk and reward. It's also made authentic by its being filmed in Canada, which has a long history with casino culture, stretching from brick-and-mortar establishments to the modern offerings reviewed on sites like BonusFinder Canada. If you're looking for a gripping story you might not have heard of, The Last Casino is the right film for you.
---
Closer
Mike Nichols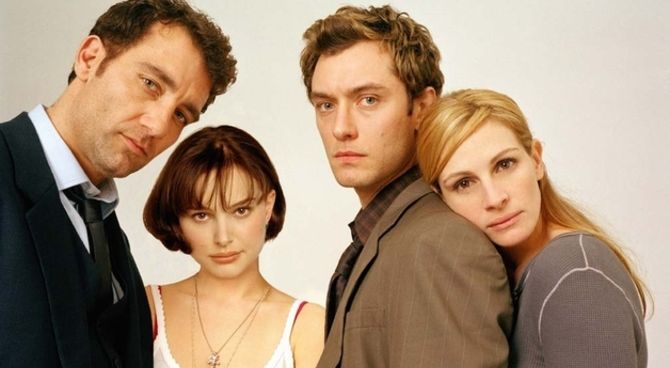 You might know Mike Nichols for his highly successful The Graduate, Who's Afraid of Virginia Woolf?, and Working Girl. But back in 2004, the filmmaker directed another film that is definitely worth checking out. Adapted from Patrick Marber's 1997 play of the same name, Closer is in no way as good as the play, as this story was meant to be told on the stage and experienced with the live audience of a theatre. But there's still a lot to love in one of the most brutally human stories you'll come across, focusing on the dynamics of modern relationships with an unparalleled authenticity.
Closer only has four characters: an American stripper named Alice (Natalie Portman), a novelist named Dan (Jude Law), a photographer named Anna (Julia Roberts), and a dermatologist named Larry (Clive Owen). These four strangers meet by chance, each under different circumstances, and embark in unlikely relationships between each other that slowly crumble as time passes. Some casting choices might not have paid off here, and the film ends in a different way than the novel that deprives it of some extra meaning, but it's still absolutely worth watching as an introduction to Patrick Marber's work, and for Natalie Portman and Clive Owen's superb performances.
---
Downfall
Oliver Hirschbiegel
Downfall was most well-known for the viral clip lampooned by so many, featuring the final days of Hitler in his bunker. While it became one of the first landmarks of internet video culture, it did not do the movie any favours, as it should be categorised as one of the greatest war movies of all time. Following the last few days of the Third Reich, it is a meaningful, well-crafted movie that shows just how human these most inhumane people could sometimes be, making it all the more chilling. 
See Also

Bruno Ganz plays Adolph Hitler, as he comes to realise that the war is lost and the coming of his Third Reich has failed. Ulrich Matthes plays his right-hand man, Goebbels, while Juliane Kohler plays mistress Eva Braun. As his inner circle begins to pressure him to leave, retreat his army and discuss terms with the allies, he refuses, and the film keeps building the tension until the final moments, making for a harrowing and gripping experience.
For fans of WWII movies, it is a must-watch. The script perfectly balances its heavy subject with the delicacy of some of its scenes, remaining interesting without glamorising its event. It's also an interesting film to discuss, as the debate is still ongoing on whether or not the film humanizes its central figure, which makes for a good topic for debate.
---
Many more gems were released in 2004: these are just three picks that you might find worth watching, depending on your tastes. Check out some of the other great hits released in that year that have been forgotten, and you may find your hidden gem!