The Witches: a Perfectly Cromulent Take on Roald Dahl's Classic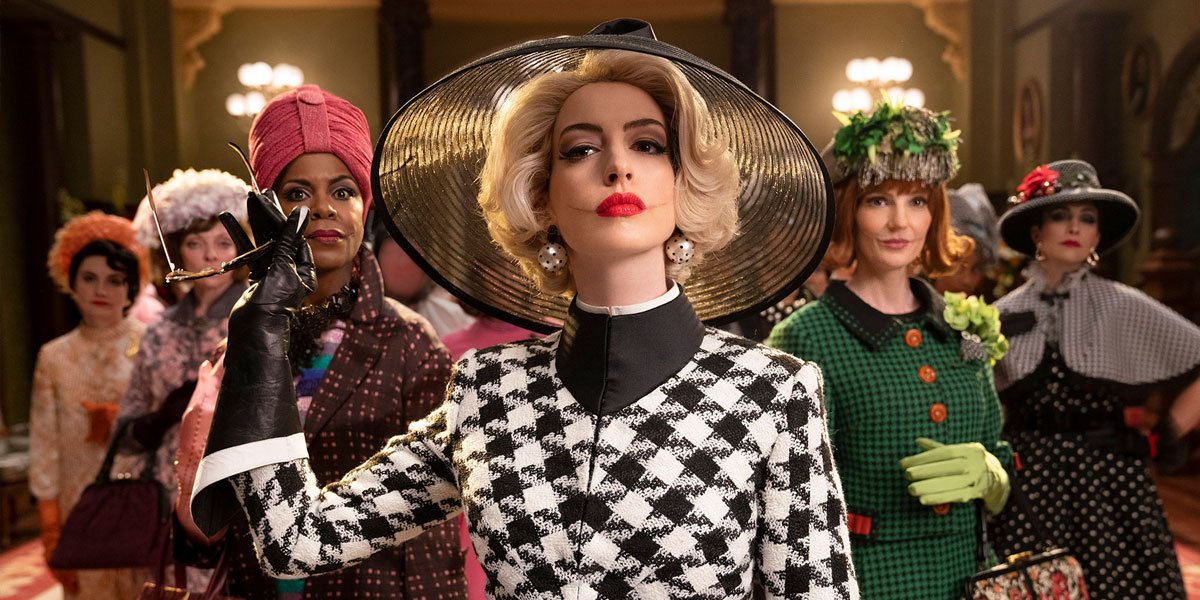 Eugenia Caruso, Penny Lisle, Josette Simon, Anne Hathaway, Orla O'Rourke and Ana-Maria Maskell in THE WITCHES (Daniel Smith / Warner Bros)
The Witches is a pleasant enough fantasy marred by a pervasive feeling of a disappointment that it did not turn out better.
---

The Witches is based on Roald Dahl's children's classic about a grandmother and a boy who encounter a coven of witches. In the world of Dahl, witches live among us harboring hatred for children while concealing their true nature: claws, bald heads, no toes, and massive spike-toothed jaws. As is typical of Dahl's work, shenanigans and magical escapades ensue with a nice tinge of darkness just beneath the surface.
As someone who has grown up with both their films, it sure is strange to see Robert Zemeckis doing his best Tim Burton impersonation.  And, strangely, it seems Zemeckis has managed to make a better Burton movie than Burton has mustered in recent years.  The aesthetics hit the sort of gentile, overly colorful fractured reality of Edward Scissorhands. Cinematographer Don Burgess heightens the palette to an extreme degree, which well fits the fantastical nature of Roald Dahl's original story.
It is fascinating to see Anne Hathaway (Love and Other Drugs) make a turn into Eva Green's usual eccentric scenery chewing lane. Hathaway almost hits the note Green usually musters – she's clearly going for it here with great zest. The role of a senior witch in a technicolor family fantasy simply requires a certain absurdity and Hathaway is game. Is it a great performance? No, but it sure is a fun one.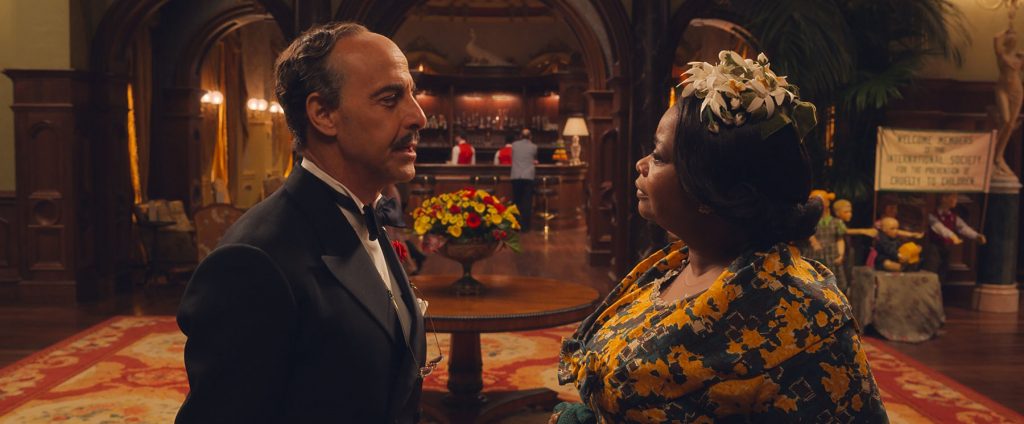 I cannot help but wonder why Octavia Spencer (The Shape of Water) keeps taking the same damn role so frequently. Spencer is an actress of tremendous talent and screen presence, but I cannot help but feel tired by seeing her so frequently play a tough-love supportive mentor type character full of pluck and acerbic line readings. Here, she has aged up to the role of grandmother but brings her usual shtick to the screen. Your mileage may vary on how effective you find her usual these days.
I do want to take a moment to touch on young relative newcomer Jahzir Bruno (Atlanta, briefly). Despite his character being saddled with a truly awful Chris Rock narration that frames the story from his future, Bruno is a wonderfully likable screen presence. He is mature without becoming too precocious, and emotive without appearing cloying. His casting could have been the starting point of a far stronger version of this story.
See Also
See… there are definitely some warts here, and perhaps the biggest arise from my own personal disappointment. I want more from a movie produced by Alfonso Cuaron and Guillermo del Toro and co-written by the latter. It is so disappointing to see that wealth of talent produce something so safe and predictable. Del Toro is such an advocate for practical effects in film that it frustrates to see such an array of non-credible CGI on display here. Even the film's darker elements feel sanded down to a muted sheen of respectability.  There's enough low stakes fantasy amusement on display here to merit your time, but it certainly isn't worth your heart.
---
---
WATCH THE WITCHES:
---
JOIN US!
Don't miss our monthly updates with film news, movie-inspired recipes and exclusive content! You'll only hear from us once a month. #nospam