The Palace: Venice Film Review

The Palace (01 Distribution)
Roman Polanski's Alps-set "eat-the-rich" satire The Palace spends its entire runtime setting up a grand finale that never comes.
---

The "satire on the ultra rich" subgenre continues to thrive, and is becoming more popular by the minute. In the past two years alone, we got Ruben Östlund's Triangle of Sadness, Brandon Cronenberg's Infinity Pool, Mark Mylod's The Menu and many more movies that used various settings and situations to depict the same divide between social classes, and ultimately make fun of the rich and their lifestyles. This year, it's Roman Polanski's turn, as the Chinatown director returns to the Venice Film Festival, after Carnage and An Officer and a Spy (J'Accuse), with The Palace, a film that attempts to do just that but that doesn't even remotely compare to the filmmaker's previous work.
Co-written by Polanski, Jerzy Skolimowski, and Ewa Piaskowska, The Palace revolves around the titular hotel: an idyllic resort in the Swiss Alps that's becoming less magical by the minute, as hoards of spoiled, demanding guests are checking in to celebrate New Year's Eve in style. Among these guests are a some Russians with suitcases full of cash, a former porn star (Luca Barbareschi's Bongo), a super-tanned businessman (Mickey Rourke's Bill Crush) looking to take care of some private "business," a Czech family who may or may not be related to him, a dog-loving Marquise (Fanny Ardant) with a fondness for caviar, a plastic surgeon (Joaquim de Almeida's Dr. Lima) whose work can be seen on many of the guests' faces, an elderly millionaire named Arthur William Dallas III (John Cleese, of A Fish Called Wanda), his penguin-loving, twenty-something wife Magnolia (Bronwyn James), and many more.
As all these personalities arrive at the hotel just in time to celebrate Y2K – the year in which the world comes to an end, according to some – the hotel's staff tries their best to comply with their requests and take care of a million mishaps and accidents that become increasingly absurd as the film goes on. As midnight approaches, the hotel's manager Hansueli (Oliver Masucci), his right-hand man Tonino (Fortunato Cerlino) and the rest of the Palace's employees prove themselves expert problem soldiers, dealing with anything from hotel room disasters to penguins, incontinent dogs and flooded toilets to various glitches and emergencies.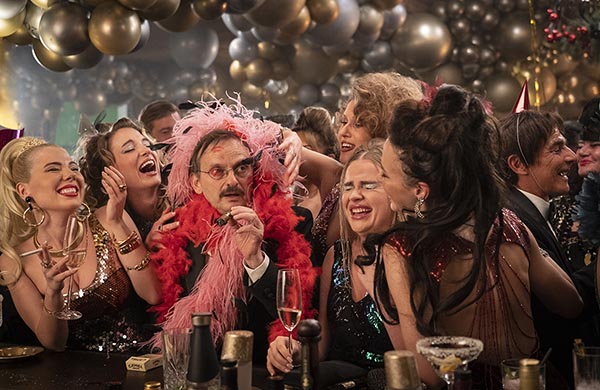 And when midnight eventually comes…. Well, nothing really happens. The Palace is a film that tries really hard to make you laugh, and, at times, it even manages to steal a few giggles. But for the majority of its runtime, it feels like it's setting the stage for chaos to ensue, and all these issues to come full circle into a grand finale of sorts. But all we get is a tonally confused final act that completely forgets about its characters, begging to question not only their relevance to the story, but also the story itself.
The cast delivers good performances, particularly Oliver Masucci as the hotel manager and John Cleese and Bronwyn James as the guests with the most interesting storyline – at least, until the point when the film forgets us to update us on their fates. Which pretty much sums up the biggest issue in the film: a screenplay that seems to be going around in circles, resulting in a film that doesn't really know what it wants to be.
See Also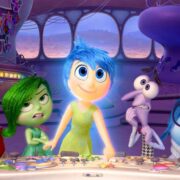 If you're expecting Carnage, you'll find a movie that doesn't come close to its level of sophistication and humour. Despite its best intentions, The Palace is ultimately more of a Hallmark slapstick Christmas comedy to watch with your family if you need something light as you get ready to celebrate the holidays.
---
The Palace premiered at the 2023 Venice Film Festival on September 2, 2023 and will be released in Italian cinemas on September 28. Read our list of films to watch at the 2023 Venice Film Festival and discover the 2023 Venice Immersive Lineup!