The Girl From Plainville (Hulu): Episode 1 Review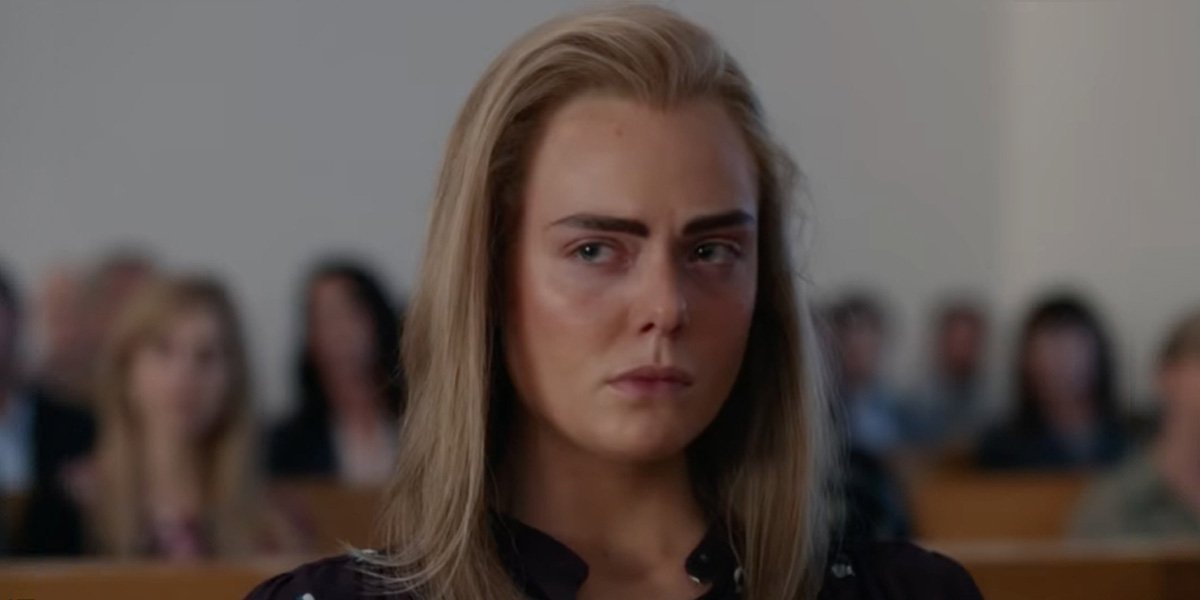 Elle Fanning in The Girl From Plainville (Hulu)
Elle Fanning excels in Episode 1 of Hulu 's series The Girl From Plainville, inspired by Michelle Carter's "texting-suicide" case.
---
Hulu's seven-part miniseries The Girl From Plainville is about to premiere on the streaming platform, and, if you're already familiar with the true story that inspired it, chances are you already have an idea of what the show is going to be like. Judging by Episode 1, which premiered at SXSW on March 12, your guesses are correct: the series tackles its subject matter with a straightforward, linear approach, introducing us to the event where everything started: the suicide of 18-year-old student Conrad "Coco" Roy III (Colton Ryan, of Dear Evan Hansen), whose body was found in July 2014 in his own truck, where the teenager had poisoned himself with carbon monoxide fumes.
But what had initially seemed to be the tragic case of a student who was struggling with mental health issues and took his own life turned into something else entirely when the police discovered a series of texts that "Coco" had exchanged with another student, Michelle Carter (played by The Neon Demon's Elle Fanning in the series), where the girl appeared to be encouraging him to commit suicide. Carter was eventually indicted for involuntary manslaughter and served a short prison sentence, and the story became known as the "texting-suicide" case.
We've already seen a documentary on the subject, HBO's I Love You, Now Die, but what makesThe Girl From Plainville worth watching is its slow-burning approach to these events, as well as an exceptional performance from lead Elle Fanning, who, even in just the one episode, manages to surprise us right until the very end, also thanks to a clever screenplay (co-writers Liz Hannah and Patrick Macmanus, also the series' showrunners) that leaves plenty of room suspense, revelations, and brilliant pop culture references.
Episode 1 serves as an introduction of the many players in this story, from Coco and Michelle's parents – Lynn (Chloë Sevigny, of The Dead Don't Die) and Conrad "Co" Roy II (Norbert Leo Butz, of Fosse/Verdon), and Gail (Cara Buono, of Stranger Things) and David Carter (Kai Lennox, of Beginners) – to their siblings, Michelle's younger sister Hayden (Callie Brook McClincy, of Doctor Sleep) and Coco's sisters Sydney (Ella Kennedy Davis, of Blue Bloods) and Paige (Leah Thompkins, of Dead of Night). But there are other characters in this story, and they are just as important, from Conrad's friend Rob (Jeff Wahlberg, of Cherry), who helps shed light on Coco's habits and mental state, to the authorities who are investigating his death – detective Scott Gordon (Kelly AuCoin, of The Americans) and prosecutor Teresa Adams (Chinasa Ogbuagu, of Mare of Easttown).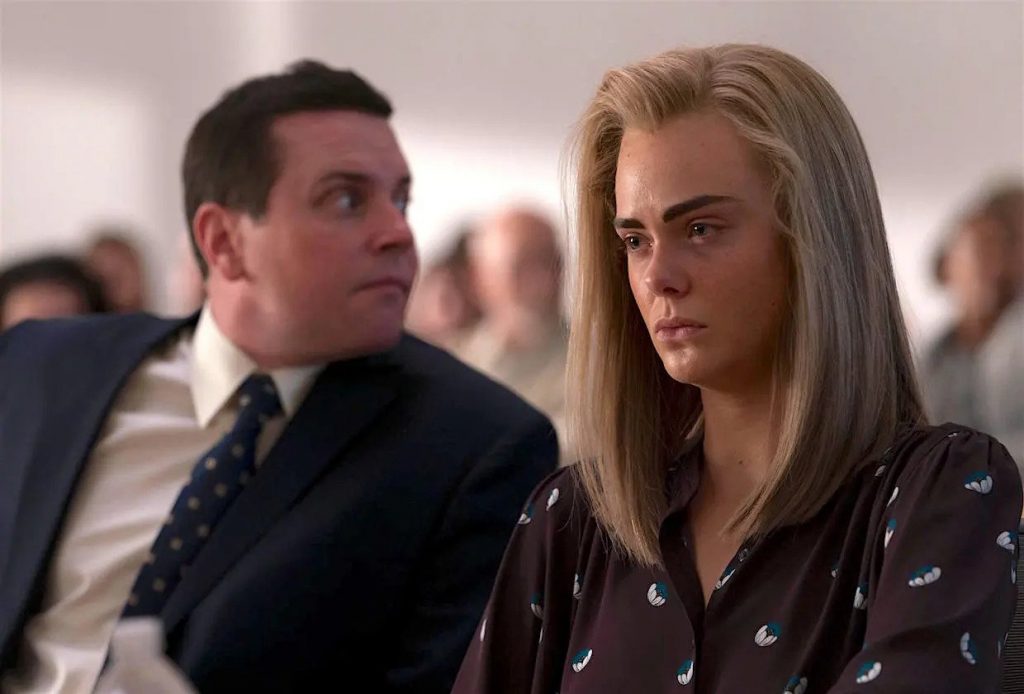 It's thanks to the latter that there's a very strong investigative element to Episode 1, which makes the series all the more enthralling: since we already know what the detectives are trying to find out, watching them slowly uncover each piece of the puzzle is very satisfying for the audience. But that's not all: at the centre of it all is the enigmatic Michelle, who would appear to be an emotional wreck, with a tendency of disclosing only what she needs to and showing heightened displays of emotions to the world: when she's happy, she appears to be the kindest and friendliest person around; when she's sad and in pain, she ensures her friends and relatives all know exactly just how miserable she is.
See Also

Thanks to Elle Fanning's incredible portrayal of a character who's also putting on a performance as another character entirely, Michelle is a puzzle of her own, and it's up to us, as an audience, to discover her true colours. Episode 1 ends with a bang, with one of those scenes you'll keep going back to just for the sheer genius of the writing behind it and the many shades conveyed by Fanning without needing to say a word, and leaves us eager to discover more in what's to come.
---
The Girl From Plainville premiered at SXSW 2022 on March 12, and will be released on Hulu on March 29, 2022. Read our recommendations of films to watch at the festival!