Mare of Easttown (Review): Winslet Steals The Show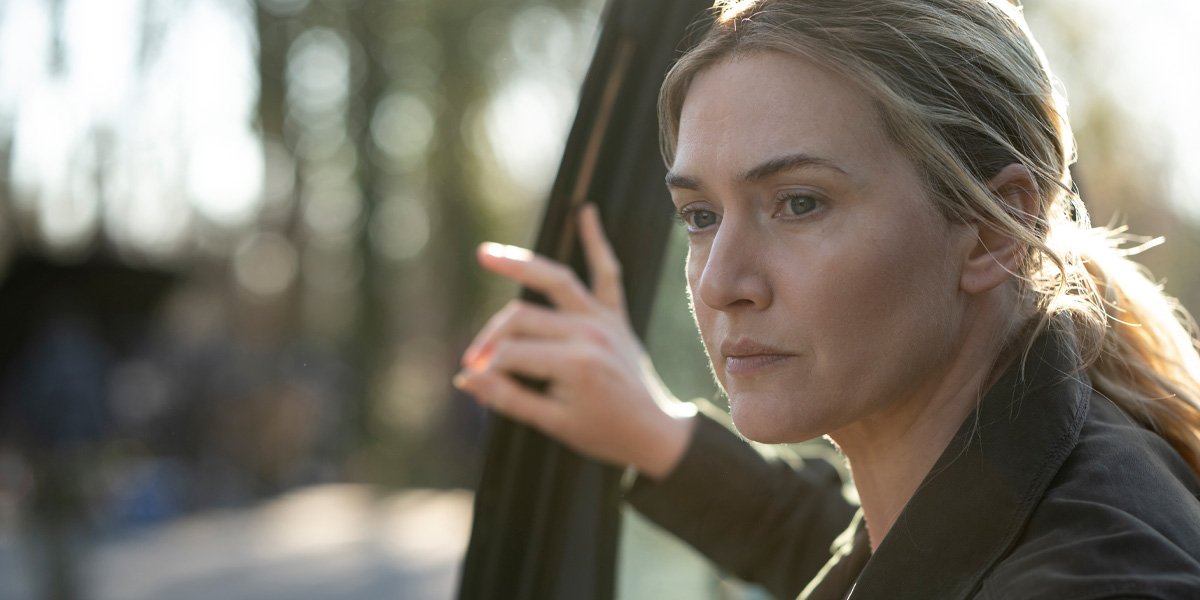 Kate Winslet as Mare Sheehan in Mare of Easttown (HBO)
For fans of Scandi-crime type telly, Mare of Easttown doesn't tread much unfamiliar ground, but a never-better Kate Winslet powers it to heights of TV delight.
---

The female detective has become quite an iconic figure on television: make-up less, in practical clothing with 'messy' hair and a complicated personal life that's frequently overtaken by a near-obsessive professional one. Throw in a new male partner whose investigative style clashes with hers, the odd personal connection to aspects of the case, and familial troubles that threaten emotional stability, and you've got yourself a crime drama that would feel right at home in the wilds of Scandinavia. While Mare of Easttown is an original HBO property, there's a lot of similarities for fans of Scandi-crime to enjoy, and plenty for newcomers to relish in discovering.
When a teenage girl – Erin (Cailee Spaeny) – is found murdered in a small Pennsylvania town, local police detective Mare Sheehan (Kate Winslet) must uncover secrets about her close-knit community in order to solve the case. Having repressed the grief over her son's suicide, the breakdown of her marriage and a looming custody battle for her grandson, Mare is desperate to pour her energy into her professional life, into catching Erin's killer, and keep her personal one from completely falling to pieces.
As with any murder-mystery drama, Mare of Easttown is quite bleak. There's a lot of dark themes – mental illness, suicide, murder, drug and sexual abuse – that manage to remain compelling without becoming oppressive, and the show takes care to let things breathe after particularly heavy scenes. Creator Brad Ingelsby's script is a tightly woven mix of plot threads that seem to pull in different directions, but knit together over the series' seven episodes, even if some conclusions aren't as well-served as others. Craig Zobel's direction adds to the efficiency of its storytelling: scenes are omitted that prove important to plot developments, but are more effective in having been told rather than shown, and characters communicate in a short-hand of looks and gestures that come from a shared history, with the show trusting that audiences will follow along. It's very well paced, with one of its crowning jewels being just how grounded it is in reality.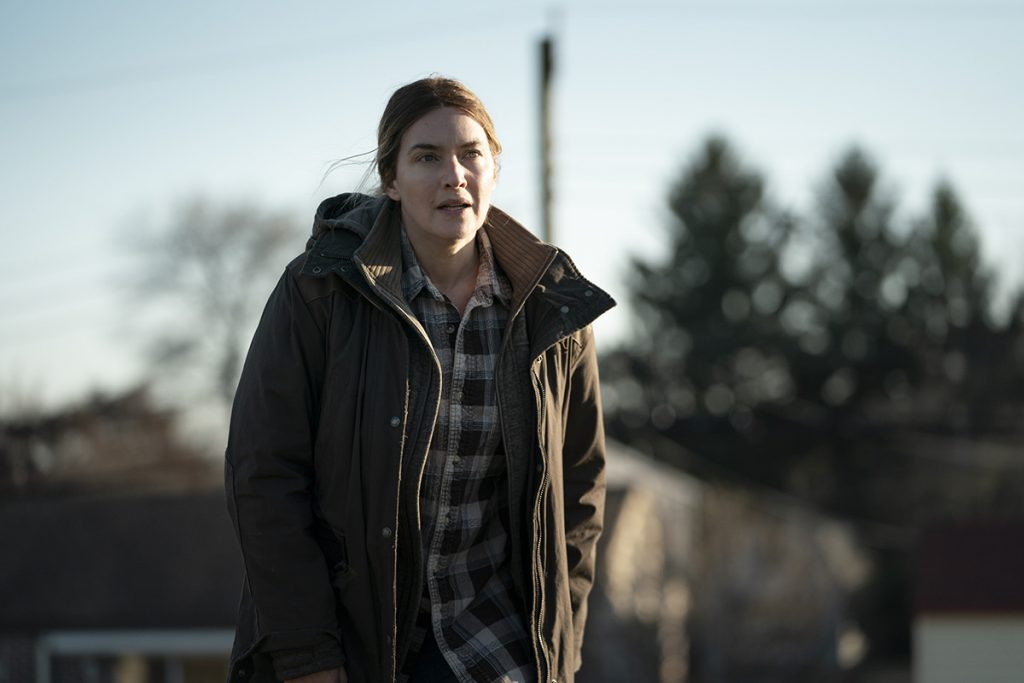 Mare of Easttown really shines in its sense of community. It's a small town – fictionalised, if heavily inspired by Ingelsby's home county in Pennsylvania – that feels lived in and authentic. There's a palpable feeling of connection between Mare and those she interacts with, effectively establishing those shared histories and a sense of familiarity. And it shows in the relationships themselves. The supporting cast is fantastic and allows Winslet to showcase differing sides of Mare's personality. Whether it's the awkwardness of a budding relationship with Guy Pearce's Richard, the steadfast support of a best friend with Julianne Nicholson's Lori, the rocky professional dynamic with Evan Peters' Detective Colin Zabel, or the tumultuous relationship with her mother, the wonderful Jean Smart – there's a new acting muscle for Winslet to flex from scene to scene.
And Winslet is another of the show's crowning jewels, by far the brightest, giving a truly remarkable, powerhouse performance. She's unafraid, raw, naturalistic, restrained and every minute detail feels deliberate, showing just how well she knows who Mare is. From her impressive mastering of the distinctive Delco accent, the way every expression of emotion feels as if it's being ripped out, to the way she drinks a beer or eats cheese from a can, there's a sense that this is a character that is a full person outside the scenes on screen. Mare feels worn-in, a woman who has lived a hard life and whose apparent emotional detachment is merely a means of controlling the depth of her feelings, a desperate clutching for control as all aspects of her life spiral in different directions. Winslet has, arguably, never been better on screen.
While a very impressive series as a whole, Mare of Easttown isn't perfect. The central murder mystery works well, but there may be a few too many last minute plot twists for some, and it doesn't tread completely unfamiliar ground for fans of Scandi-noir dramas like The Killing (Forbrydelsen) to feel like they're seeing something new. But Mare is so compelling as a central focal point, and Winslet's performance is of such a high calibre, that the journey is worth any nit-picking with its plot.
See Also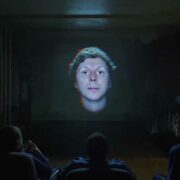 An incredible acting showcase from Winslet and a murder-mystery that's consistently intriguing make Mare of Easttown a Scandi-inspired series that lives up to its hype.
---
Mare of Easttown is now available to watch on HBO Max and Sky Atlantic.
---
WATCH MARE OF EASTTOWN:
---
JOIN US!
Don't miss our monthly updates with film news, movie-inspired recipes and exclusive content! You'll only hear from us once a month. #nospam