Some of the Most Popular Romance Films on Netflix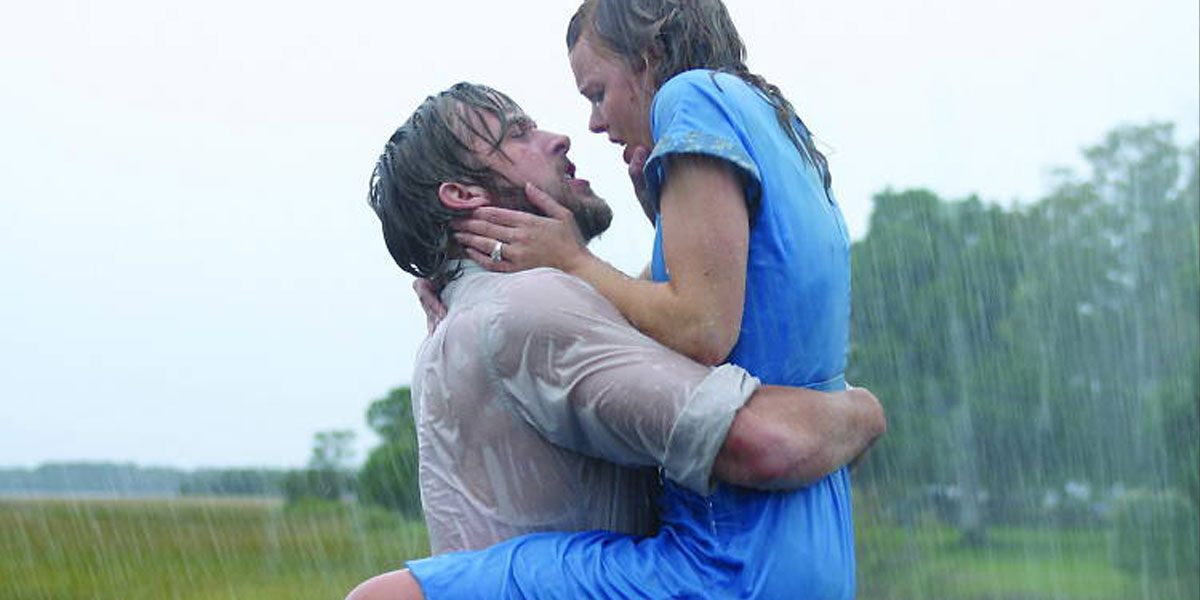 The Notebook (New Line Cinema)
---
Watching a great love film on TV can be extremely heart-warming. Do you know what would make the viewing even better? Watching a romantic film in true cinematic style on a large wall-mounted flat-screen TV, who needs the cinema!? (Click here for TV wall mounting services). Now, we know that Netflix can be extremely overwhelming, and the options are endless, so we thought that we would help by providing you with some of our favourites, and the most popular romance films on Netflix. Here goes!
---
THE KISSING BOOTH
Elle Evans and Lee Flynn have been best friends since birth. Not much could break up this friendship unless she were to develop feelings for his older brother. Oh, and she does just that. When Elle and Lee's brother, Noah, meet at the kissing booth at the school's fundraiser, they realise after kissing one another that there is a connection. Now, all that they can do is keep their bond a secret from Lee, but is it really that easy? When Lee finds out, their childhood friendship turns into turmoil, and will Elle lose Noah in the process? What will win in the end, love or friendship? Check out the original Kissing Booth and the additional two films of the trilogy on Netflix today.
---
THE NOTEBOOK
If only getting a girl to go on a date with you was as simple as hanging from the top of a carnival wheel and begging her to go out with you. Quite creepy, we know, but it certainly works for Noah, a poor lumber mill worker as he attempts a chance with affluent and wealthy Allie. The couple work at first before realising their differences, especially as her mother disapproves of their bond due to Noah's low social class. 365 letters and a newly built home later, and they find themselves back in each other's arms. Warning: as this film relates to the modern-day world, and is simply told as a story through a notebook, we can guarantee the waterworks will start. So, make sure you have a big box of tissues next to you!
---
JUST GO WITH IT
Any film starring Adam Sandler and Jennifer Aniston is instantly proven to be a hit. When Sandler's character, Danny, ditches his wedding after finding out that his wife is cheating on him, he soon realises that giving women a sob story on his failed marriage actually benefits him. Years later, he continues to perform his crafty scheme to avoid future commitment and rejection! When the only woman who knows his game plan is his office assistant/friend, Katherine (Aniston), she soon gets roped into his plans to literally "just go with it" when they find themselves off to Hawaii to assist Danny with his new love interest. However, when the two friends start to fall for one another, things get slightly confusing.
---
DEAR JOHN
After watching Nicholas Sparks' famous book, "The Notebook," be adapted into a wildly popular and acclaimed romantic film, we certainly would not hesitate upon watching another film adaptation of one of his novels, Dear John. When John, played by Channing Tatum, is on leave from the US Army, he meets college student Savannah (Amanda Seyfried), and after several dates, they begin to fall for one another. When John reconsiders his plan to discharge from the Army, he ends up spending years away from Savannah with nothing but letters that assist them in communication (Sparks seems to love a good romantic storyline involving letters!). However, when Savannah makes the call to end their relationship through a letter after moving on with someone else, will their romance ever rekindle? We will leave that for you to find out by checking out one of the most popular romance films on Netflix.
---
FRIENDS WITH BENEFITS
When Jamie Rellis headhunts Dylan Harper for a position at GQ magazine, it does not take a lot of convincing for him to sign the deal and move from LA to New York. It also does not take long before the pair start casually hooking up with the assumption that it will not lead to any sort of attachment. Or will it? As they begin to get closer to one another, it is clear that feelings have sparked, however, when Jamie overhears Dylan's true perception of her, she flees and ignores Dylan when he reaches out to her. Of course, this film does lead to a happily ever after, but it does take an enormous flash mob to win Jamie over again!
---
SIERRA BURGESS IS A LOSER
When mean girl Veronica gives out unpopular girl, Sierra's, number to a handsome football player to simply avoid talking to him, the pair who do not know each other, develop a special bond through texting. When Sierra and Veronica develop an unusual and unintentional friendship, they decide to assist one another, and Veronica helps Sierra progress with Jamey. After all, Veronica is who Jamey he believes is talking to. Highlighting that beauty does not always come in the form of looks, the film is one of the most popular romance films on Netflix as it proves that even the most self-conscious people have a chance at finding love through demonstrating their true personality.
---