SIFF 2021: 10 Films to Watch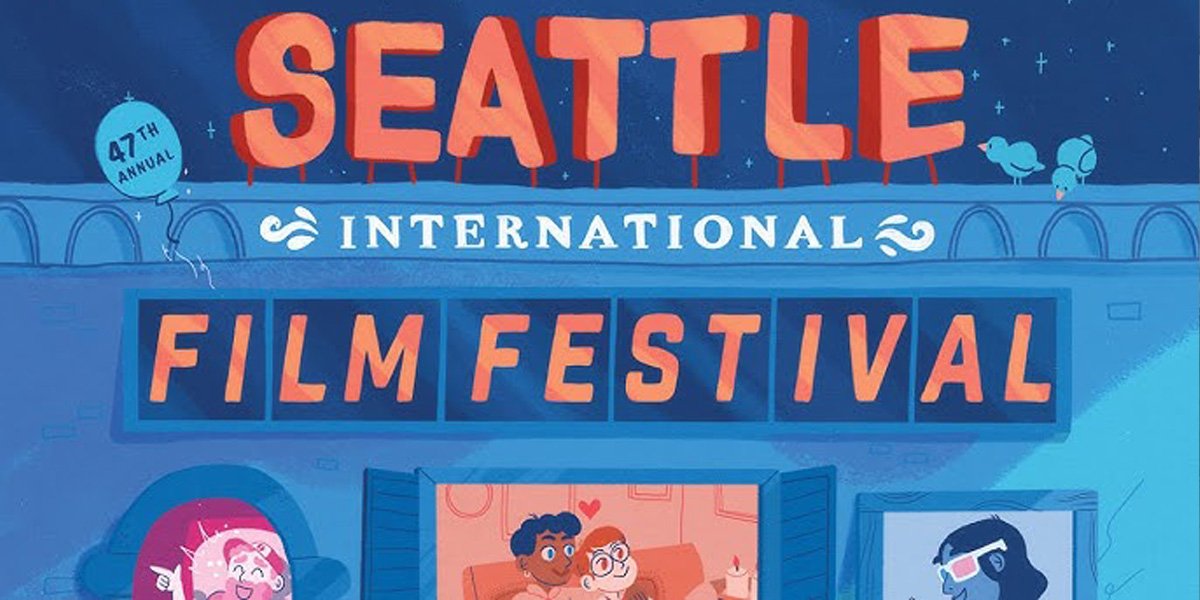 Seattle International Film Festival: Official Artwork (Courtesy of SIFF)
The Seattle International Film Festival returns this year with an exciting first-time virtual program. Here are 10 films to watch at SIFF 2021.
---
After its unfortunate cancellation last year, the Seattle International Film Festival is back with an all-virtual program of 90 feature films and 126 shorts. Despite a much smaller program than usual (the festival traditionally plays around 400 films), SIFF 2021 offers an incredibly diverse and intriguing lineup of films in a variety of genres from all over the world.
The festival runs from April 8-18 and the films can be watched at any point until the 18th, with a couple exceptions for special screening events. In addition to the features and shorts programs, SIFF 2021 is also hosting several events, from filmmaker roundtables to live Q&A's, to opening and closing night celebrations. Tickets can be purchased from the page for each film or event, which can be watched on the online web player as well as Amazon Fire TV, Android TV, Apple TV, and Roku.
Don't know where to begin? Here are 10 recommendations for films to watch at SIFF 2021, from dark crime comedies to captivating dramas to enlightening documentaries.
---

THE UNKNOWN SAINT
(Le Miracle du Saint Inconnu)
Director: Alaa Eddine Aljem
Cast: Younes Bouab, Salah Bensalah, Bouchaib Essamak
Genre: Crime, comedy
Country: Morocco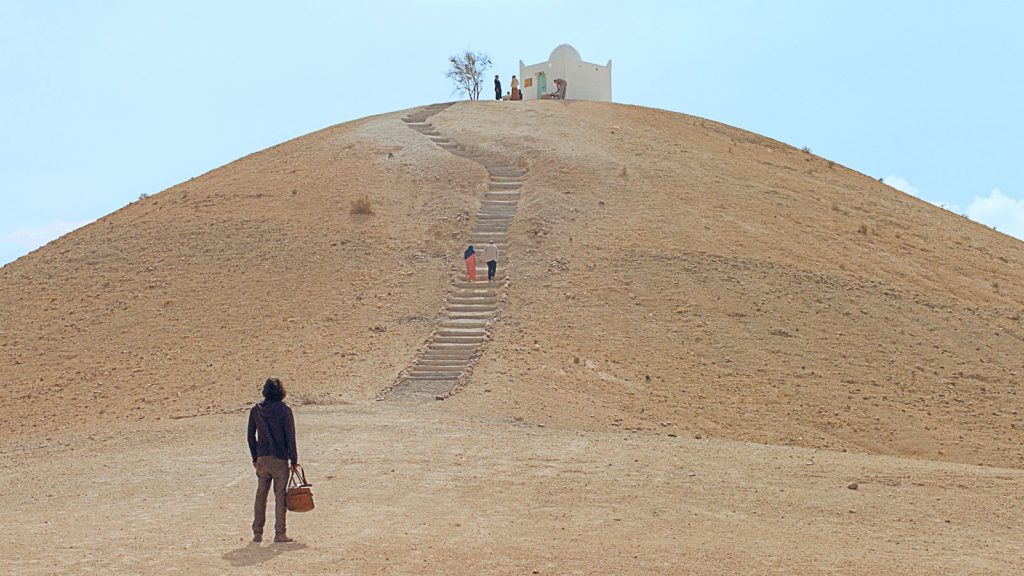 After a robbery, an unlucky thief hides his stolen goods under a makeshift grave in the desert. He's eventually caught, but as soon as he's released from jail, he goes back to grab the loot where he left it—except now that inconspicuous grave is a holy site for an "unknown saint" that's attracted pilgrims seeking its supposed healing properties and the grifters eager to exploit them. Teaming up with his former accomplice, the thief seeks to retrieve his buried goods from these obstacles in his path, including a guard and his guard dog. Finding humor in its hapless characters and their misfortunes, this absurdist crime comedy spins a compelling tale of greed, luck, and what happens when our best laid plans go awry.
---

THE PINK CLOUD
(A Nuvem Rosa)
Director: Iuli Gerbase
Cast: Renata de Lelis, Eduardo Mendonça, Kaya Rodrigues
Genre: Science Fiction, Drama
Country: Brazil

Read our review: The Pink Cloud: Vibrant Surreal Cinema Anticipates Reality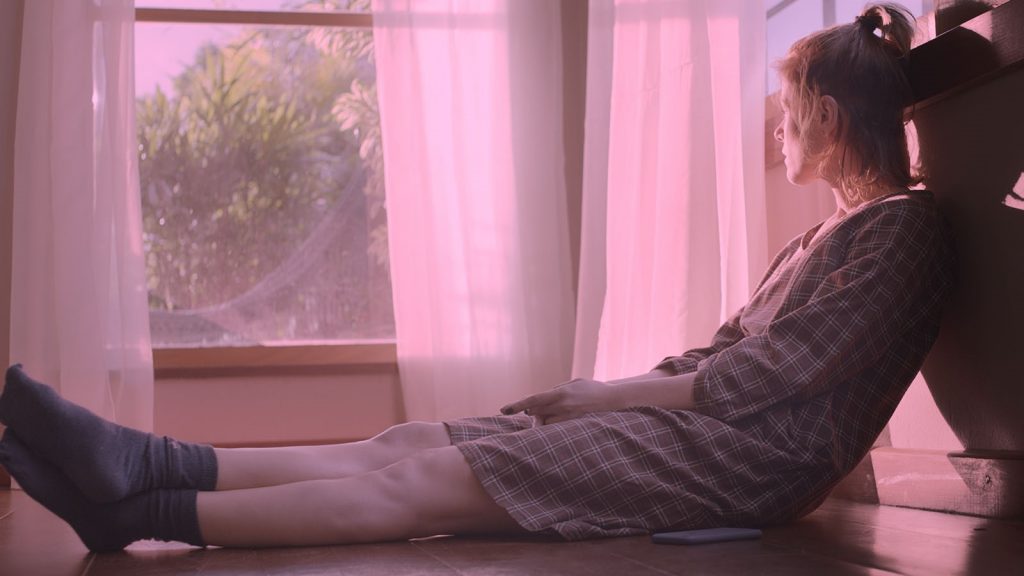 After spending the night together, Giovana (Renata de Lélis) and Yago (Eduardo Mendonça) wake up to a strange occurrence—an ominous pink cloud in the sky that kills anyone who gets too close to it. Stuck in Giovana's apartment under a quarantine expected to last just a few weeks, those weeks turn into months and those months turn into years as the new couple experience new conflicts and yearn for connection with the outside world. Sound familiar? Iuli Gerbase's feature debut, filmed a year before COVID began, eerily anticipates our current reality and helps us explore the complicated emotional states of life in lockdown.
---

THE RETURN: LIFE AFTER ISIS
Director: Alba Sotorra Clua
Genre: Documentary
Country: Spain, United Kingdom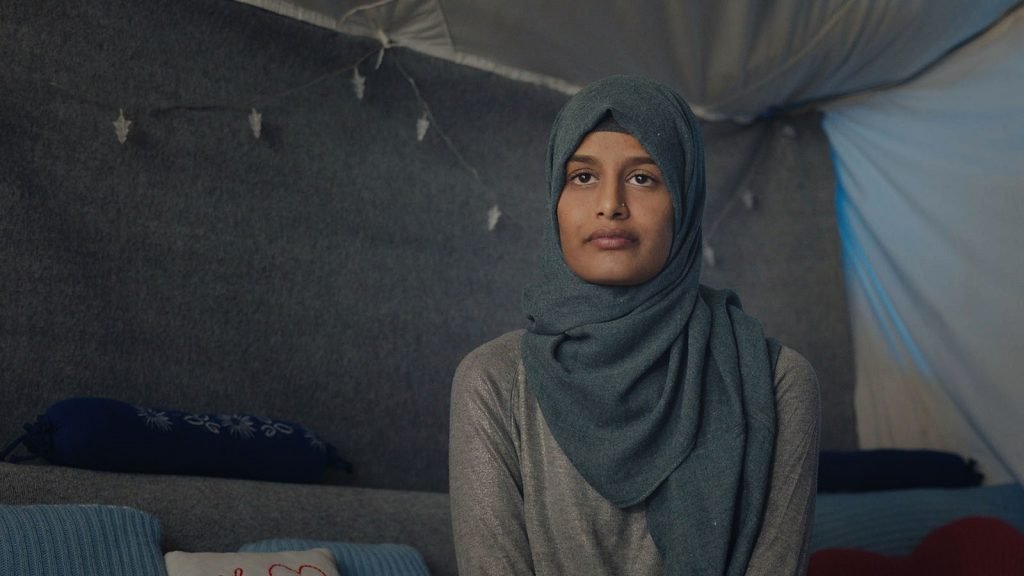 This intense yet empathetic documentary follows six women who left their home countries in the West to join ISIS with the promise of participating in the fight for an Islamic state, only to be forced into marriage and the sex trade. After the collapse of ISIS, their countries revoked their citizenships and now they are stuck in the limbo of refugee camps where they undergo ideological deprogramming. Director Alba Sotorra Clua gracefully navigates this challenging topic by letting these women share their own stories to explore issues around online propaganda, the human cost of global terrorism, and the question of whether they should be punished for their mistakes.
---

BAD TALES
(Favolacce)
Director: Damiano D'Innocenzo, Fabio D'Innocenzo
Cast: Elio Germano, Barbara Chichiarelli, Lino Musella
Genre: Crime
Country: Italy, Switzerland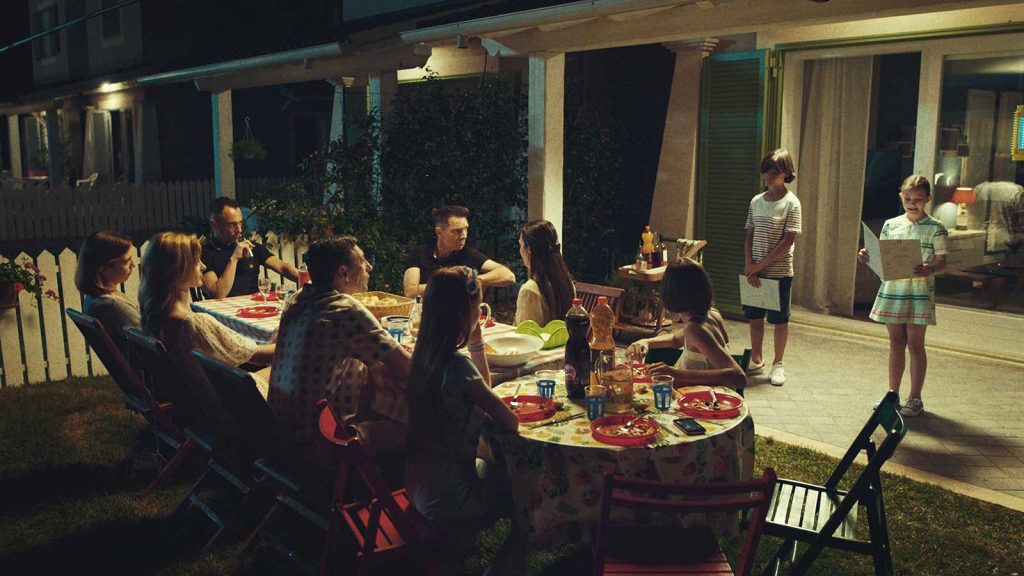 The winner of the Silver Bear for Best Screenplay at Berlinale, this impressive sophomore effort from the D'Innocenzo brothers cements their cinematic talent. Set just outside Rome in a blistering summer, Bad Tales spins a web of three stories about the dark side of suburbia, its depraved inhabitants, and the corrupt behaviors passed on to their children. With its slick camerawork, cynical screenplay, and volatile characters, this biting portrait of suburban nihilism is equal parts unnerving and darkly comedic.
---

SLALOM
Director: Charlène Favier
Cast: Jérémie Renier, Noée Abita, Axel Auriant-Blot
Genre: Drama
Country: France

Read our review: Slalom (Film Review): The Journey to Saying "No"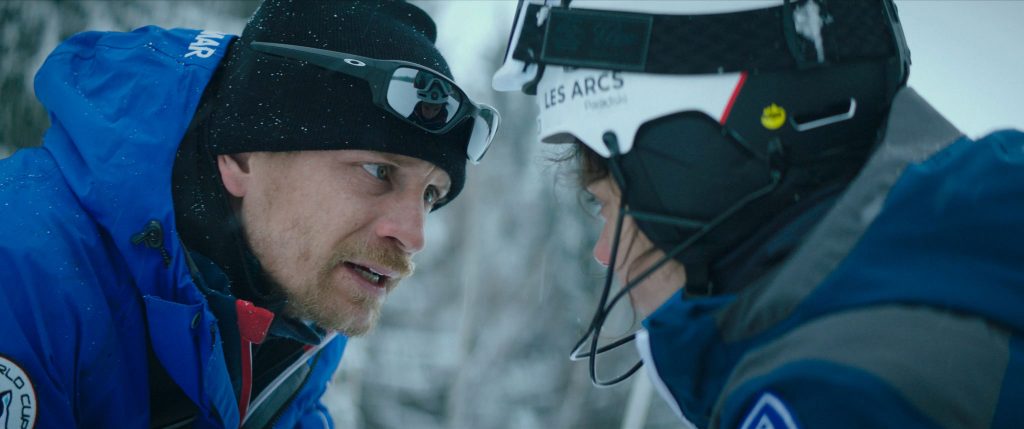 Charlène Favier's timely debut feature Slalom tells the story of the abusive relationship between Lyz (Noée Abita), a 15-year-old ski athlete training under the veteran ski champion Fred (Jérémie Renier) in the Alps. This powerful coming of age story remains entrenched in the perspective of its protagonist Lyz, and bolstered by Abita's vulnerable performance, Slalom takes you on an intense yet complex emotional rollercoaster. Having grown up in French ski resort similar to its setting, Favier lends her film a credible sense of realism and sharp, nuanced storytelling that interrogates the power dynamics of the sports world and the manipulative relationship between coaches that take advantage of their young athletes.
---

RIDERS OF JUSTICE
(Retfærdighedens Ryttere)
Director: Anders Thomas Jensen
Cast: Mads Mikkelsen, Nikolaj Lie Kaas, Lars Brygmann
Genre: Action, comedy
Country: Denmark
A seemingly random bicycle theft sets a bizarre, genre-bending explosion into motion in this beautifully absurd and unexpectedly moving black comedy-action-revenge thriller. Mads Mikkelsen stars as a veteran seeking to avenge the death of his wife with the help of his eccentric yet resourceful companions, only for their plan to fall apart as they take on a violent criminal biker gang. Come for the laughs, enjoy the thrills, and stay for the thoughtful, heartfelt storytelling aided by memorable performances.
---

SILVER LININGS
(Shorts Program)
Directors: Rayka Zehtabchi, Sam Davis, Inès Girihirwe, Anthony Lemaître, Annie St-Pierre, Konstantinos Antonopoulos, Julian Doan, Nicholas Maher
Countries: United States, Rwanda, France, Canada, Greece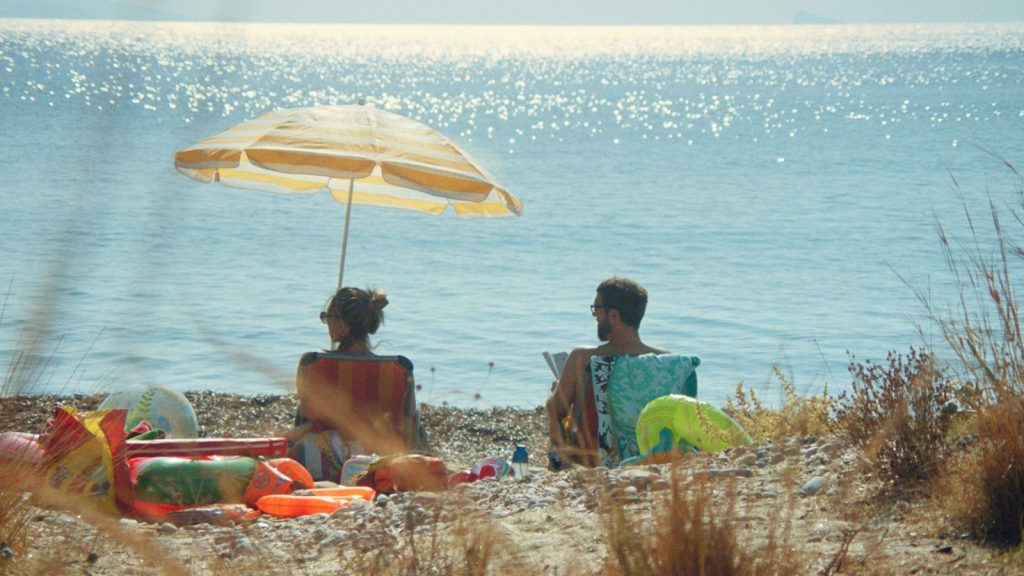 Every year, SIFF puts on memorable shorts programs, and 2021 has plenty of unique choices including shorts from indigenous filmmakers (Ancestors), experimental shorts from female filmmakers (Alt Shorts: Female (Re)Visions), and nightmarish horror shorts (Phantasmagorias). Our recommendation for SIFF 2021 is Silver Linings, a 104-minute program featuring shorts with stories about "how the worst of times can bring out the best in us." In this program are shorts about a women's support group (Breaking Ground), an unexpected discovery at the cinema (Intermission), and two parents on holiday while the world ends (Postcards from the End of the World).
---

SUMMERTIME
Director: Carlos López Estrada
Cast: 25 Get Lit Poets
Genre: Music, Drama
Country: United States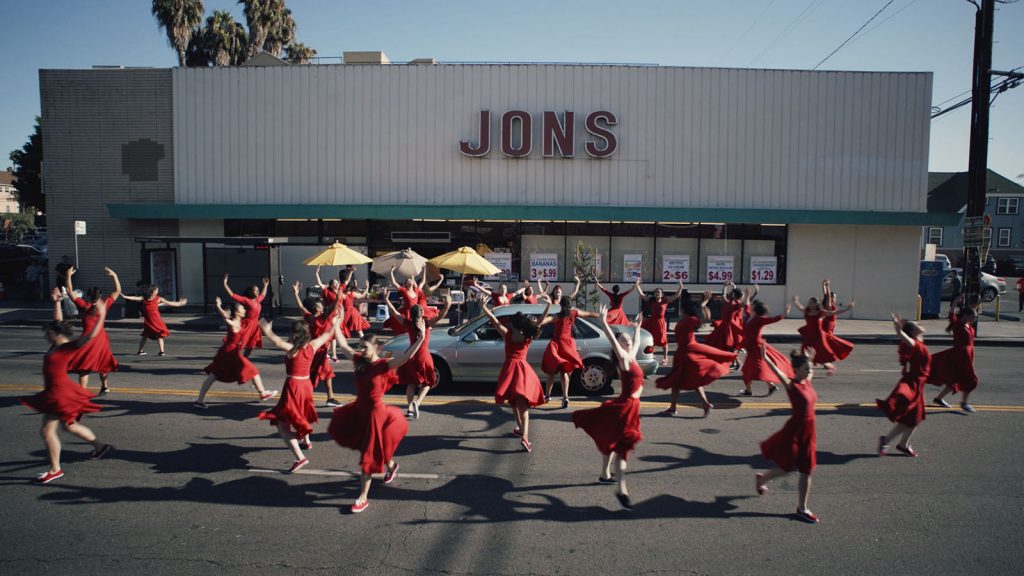 After dazzling us with his 2018 debut Blindspotting, Carlos López Estrada returns to the big screen with his electrifying Summertime. Written and performed by 25 spoken word poets, Estrada's film crafts a vibrant and exhilarating portrait of Los Angeles over one sweltering summer day to explore a diverse web of stories of hopes, fears, dreams, heartbreak, family, and identity.
---

THE SHEPERDESS AND THE SEVEN SONGS
(Laila Aur Satt Geet)
Director: Pushpendra Singh
Cast: Navjot Randhawa, Sadakkit Bijran, Shahnawaz Bhatt
Genre: Drama
Country: India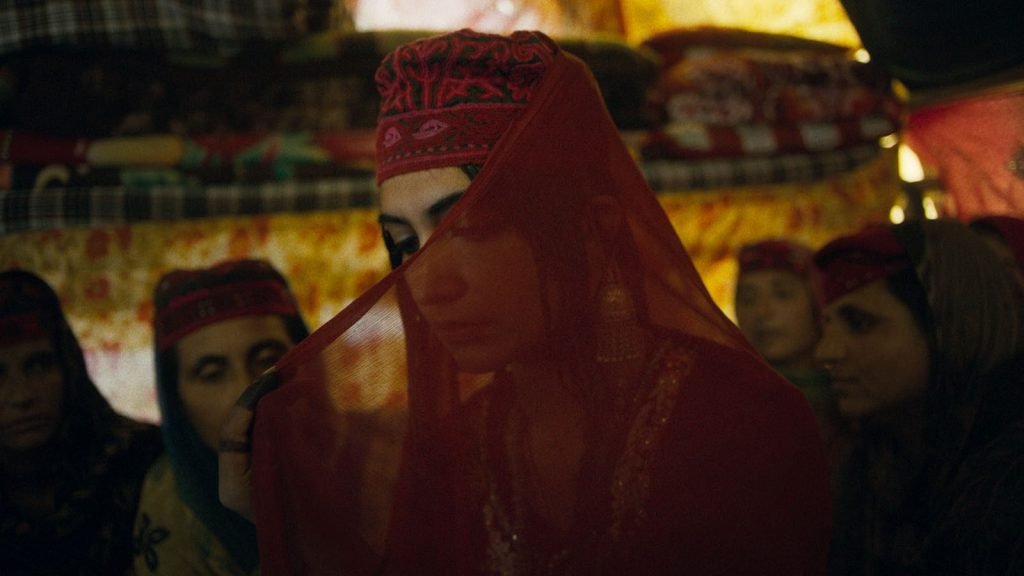 Set in the Himalayas during the Kashmir conflict, Pushpendra Singh's feature The Shepherdess and the Seven Songs spins the story of the shepherdess Laila, who captures the attention of a lustful herdsman. Taking inspiration from a Rajasthani folktale and the writing of female Kashmiri mystic poet Lalleshwari, Singh's film is split into seven segments, each set to a classical song. Come for a story to take you into another place and time, and stay for the beguiling atmosphere and majestic imagery.
---

CRIOLLO
Director: Pablo Banchero
Genre: Documentary
Country: Uruguay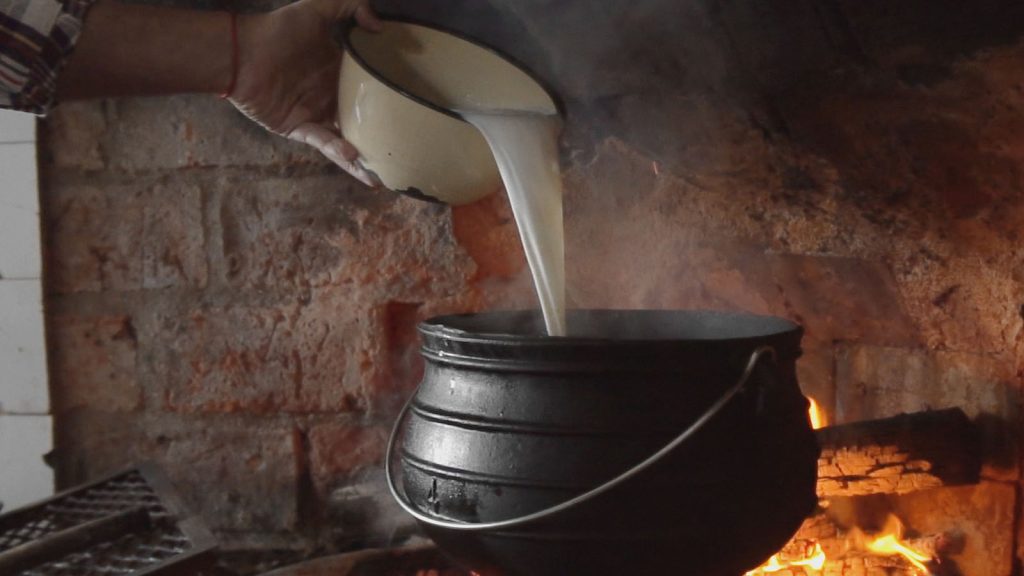 Did you know that SIFF's secret passion—apart from films, of course—is food? In 2019, SIFF hosted a "Culinary Cinema" program while the festival theme was cooking, memorably witnessed in a gloriously creative trailer that played in front of each screening. SIFF 2021 wouldn't be complete without a mouthwatering cuisine documentary to whet our appetite, and Pablo Blanchero's Criollo perfectly fits the bill. In this film, celebrated chef Hugo Soca takes us on a scrumptious journey steeped in family tradition through Uruguay's cuisine, featuring homemade wine, Emmental cheese, and fish stew.
---
The 47th Seattle International Film Festival will take place online on April 8-18, 2021.