Sam Rockwell in Movies: 5 Great Films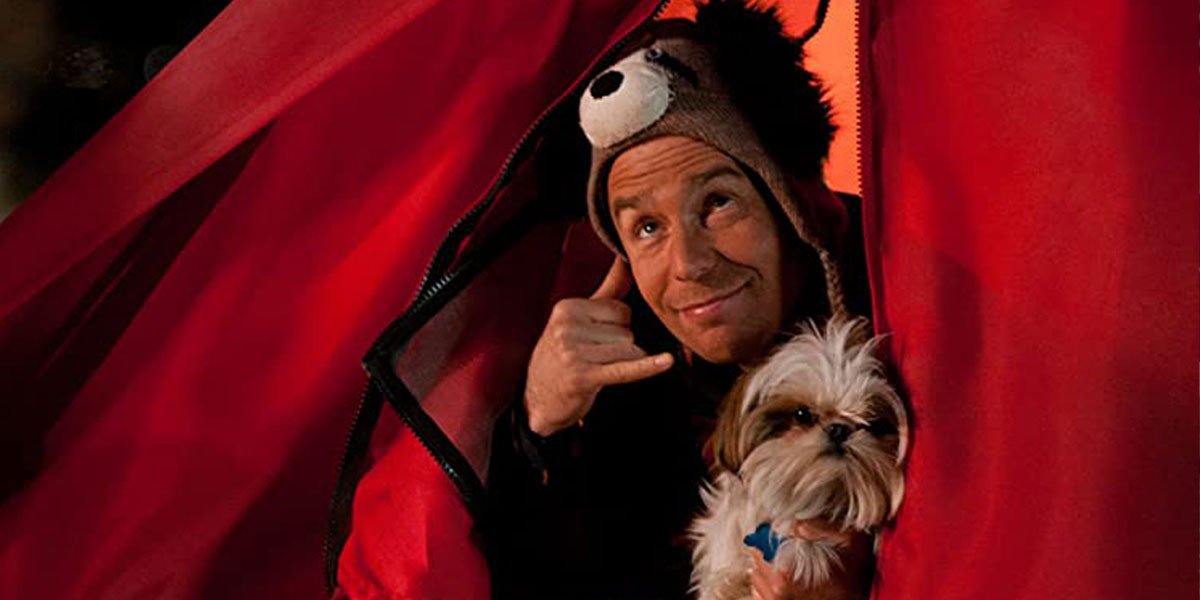 Sam Rockwell in Seven Psychopaths (Chuck Zlotnick, Blueprint Pictures)
Sam Rockwell seems to have a knack for portraying damaged, charismatic, eccentric characters. From Moon to Seven Psychopaths, here are 5 Great Films starring one of the most talented actors of our generation.
---
If there's one thing we've learned from the past year, it's that we need to keep a close watch on Sam Rockwell. In 2019 alone, the polyhedric actor has managed to charm us, move us and surprise us with a series of roles that as are diverse as they are career-defining. From leading roles such as Jojo Rabbit's Hitler Youth camp leader Captain Klezendorf and The Green Mile's violent inmate "Wild Bill" Wharton to secondary roles such as Iron Man 2's ruthless businessman Justin Hammer and Richard Jewell's real estate lawyer Watson Bryant, the intriguing characters played by Sam Rockwell might have more in common than what initially meets the eye. In fact, the Three Billboards Outside Ebbing, Missouri star tends to portray eccentric, damaged characters that often play a key role in the story and are usually given the chance to redeem themselves. And, whether the film is lighthearted comedy, a clever satire or an intense socio-political drama, Sam Rockwell tackles these roles with style, charisma and a huge deal of personality.
While the Fosse/Verdon star's entire filmography is certainly worth a watch, we've selected a few key movies to get you started. From Moon to Seven Psychopaths, here are 5 Great Films starring Sam Rockwell.
---
5. MOON (2009)
SAM BELL
Director: Duncan Jones
Cast: Kevin Spacey, Dominique McElligott
What if the unique set of memories that makes up who you are wasn't so unique after all? What if more than one person shared those exact same memories with you? Duncan Jones (Source Code)'s BAFTA Award-winning directorial debut is a psychological sci-fi drama that explores issues of identity through its lonely, compelling main character. In fact, astronaut miner Sam Bell (Sam Rockwell) is Moon's only human character: tasked with the very important mission of extracting fuel from the Moon and sending it to Earth, where it has become the most essential form of energy, Sam inhabits his lunar station with an intelligent computer that goes by the name of GERTY as his sole companion.
And, even if obvious references to 2001: A Space Odyssey make some of the twists not too hard to predict, Moon is still a compelling watch that is made even more fascinating by Sam Rockwell's captivating portrayal of a complex, conflicted, surprisingly comical character. If you liked I Am Mother and Gravity, watch Moon: you'll be intrigued.
---

4. FROST/NIXON (2008)
JAMES RESTON JR.
Director: Ron Howard
Cast: Frank Langella, Michael Sheen, Kevin Bacon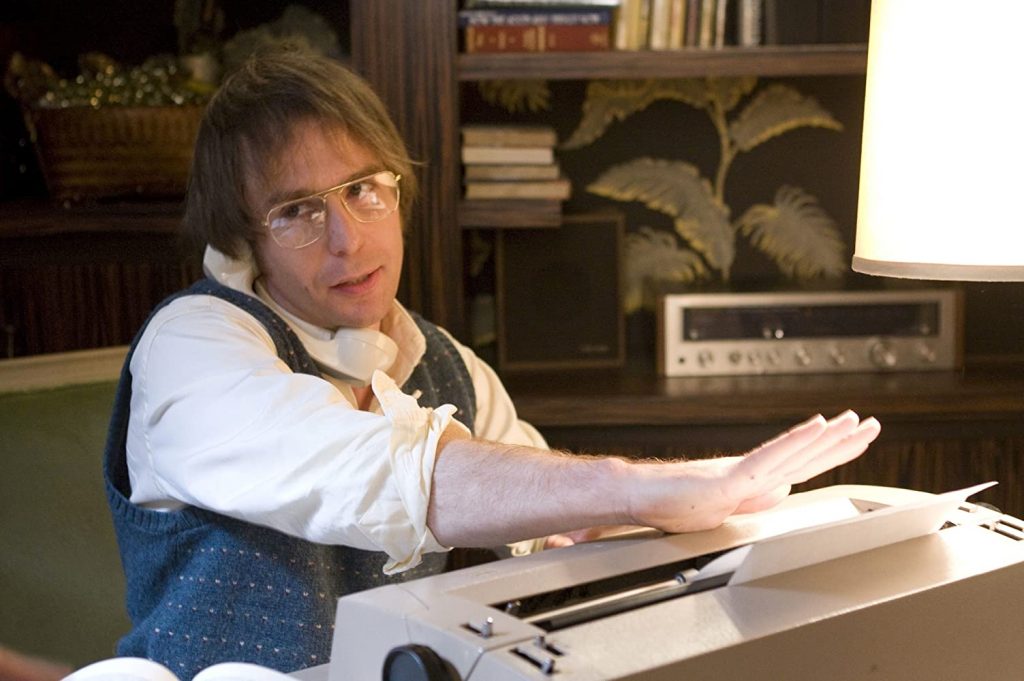 This Academy Award-nominated drama about the notorious 1977 television interviews between Richard Nixon (Frank Langella) and British journalist David Frost (Michael Sheen) is one of Ron Howard's most critically acclaimed movies. As witty as it is thought-provoking, Frost/Nixon explores a key moment in the post-Watergate era with plenty of epic first meetings, clever behind-the-scenes exchanges, eye-catching aesthetics and believable, beautifully crafted characters. One of those characters is James Reston Jr (Sam Rockwell), an outspoken writer/professor/activist who is part of Frost's media team and plays a key role in getting the former president to confess to Watergate. Eloquent, fierceless and brutally honest, James has our attention from the very first moment we meet him, when we assist to one of the many exceptionally well-written (by screenwriter Peter Morgan) exchanges that take our heroes one step closer to uncovering the truth. Charming, clever and incredibly engaging, Frost/Nixon is a superb example of storytelling and a must see for biographical drama enthusiasts.
---

3. THREE BILLBOARDS OUTSIDE EBBING, MISSOURI (2017)
DIXON
Director: Martin McDonagh
Cast: Frances McDormand, Woody Harrelson, Lucas Hedges
Full review: here!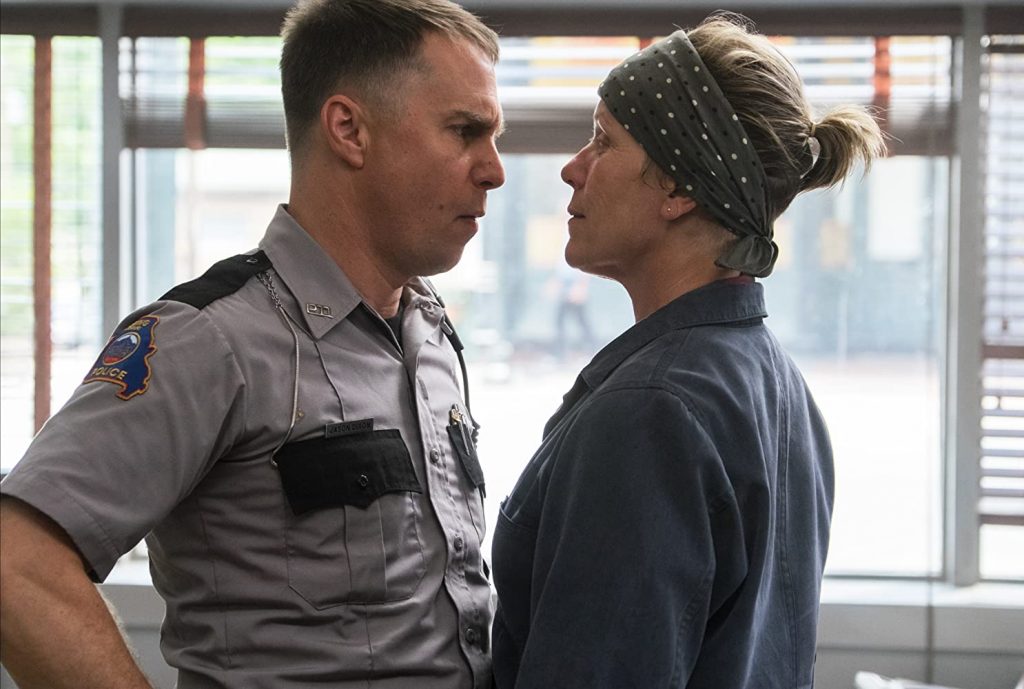 Martin McDonagh (In Bruges)'s Academy Award-winning drama about a grieving mother (Frances McDormand) looking for revenge is a modern-day western with more than one compelling character. Excellently written, extremely well-cast and superbly acted, Three Billboards Outside Ebbing, Missouri is one of those movies that flows so effortlessly that you'll want to watch it all over again when it's over. On paper, the film is about a tough woman with a strong moral code, whose grief for the brutal murder of her daughter prompts her to challenge the local chief of police (a flawless Woody Harrelson) by having a controversial message painted on three billboards on a visible road in her town.
Yet, this clever drama is also a meaningful investigation into universal themes such as justice, redemption and, most of all, forgiveness. Both a career defining role for Frances McDormand and a testament to Martin McDonagh's screenwriting abilities, Three Billboards Outside Ebbing, Missouri is bold, brutal, darkly funny and surprisingly moving, and Sam Rockwell's character will surprise you with yet another complex, raw portrayal of an outcast with a story to tell.
See Also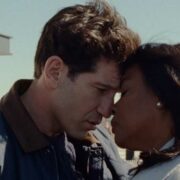 ---

2. JOJO RABBIT (2019)
CAPTAIN KLENZENDORF
Director: Taika Waititi
Cast: Roman Griffin Davis, Thomasin McKenzie, Scarlett Johansson, Taika Waititi, Rebel Wilson, Stephen Merchant
Full review: Jojo Rabbit Film Review!
How can we even begin to describe the one-eyed, eccentric, gay Hitler Troops trainer played by Sam Rockwell in Taika Waititi (What We Do In The Shadows)'s wonderfully absurd Nazi satire? The hilarious Captain Klenzendorf is yet another charismatic, flawed, surprisingly human character in Rockwell's repertoire, and one that is essential for Jojo Rabbit's message to truly sink in. And what a surprising movie Waititi's comedy is, indeed. Adapted to the screen from Christine Leunens' bestselling novel Caging Skies, Jojo Rabbit centers around a 10-year-old Hitler Youth recruit (Roman Griffin Davis) with an imaginary friend that takes the shape of a child-like, wacky version of Adolf Hitler (Waititi). Which calls for many moments of hilarity, intertwined with important reflections on the consequences of war and tragedy. Jojo Rabbit is ultimately a well-written drama about a family who is trying to survive, filled with exceptional performances from the entire cast.
---

1. SEVEN PSYCHOPATHS (2012)
BILLY
Director: Martin McDonagh
Cast: Colin Farrell, Woody Harrelson, Chrisopher Walken, Michael Pitt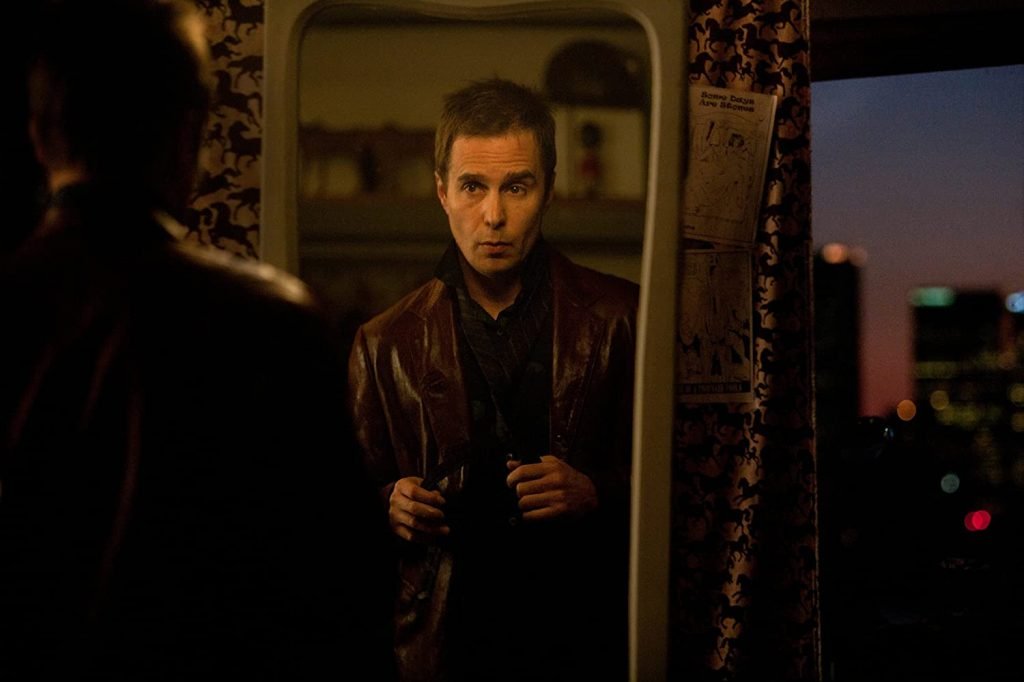 Before Three Billboards Outside Ebbing, Missouri, Martin McDonagh tackled gangsters and psychopaths in a violent, hilarious, often nonsensical comedy/crime drama that shouldn't really work, and yet it does. Seven Psychopaths is about an unlikely group of outcasts who spend their days talking about unfinished screenplays, looking for psychopaths with interesting stories to tell and… stealing dogs with the genius plan of getting rewarded for returning them to their rightful owners. But things don't always go smoothly in the dog-stealing business, and our charismatic protagonists get entangled in a difficult situation when they happen to steal a Shih Tzu that belongs to a psychopathetic gangster (a larger than life Woody Harrelson). This compelling premise doesn't even begin to sum up the madness enfolding in Seven Psychopaths, which might not have a great deal of lessons to teach, but is still pure, unadulterated, insane fun. Also starring Colin Farrell and Christopher Walken, Seven Psychopaths is an entertaining watch that you won't be able forget.
---
SAM ROCKWELL IN MOVIES: MORE FILMS TO WATCH
Richard Jewell (2019)
Fosse/Verdon (2019)
Vice (2018)
Blaze (2018)
A Single Shot (2013)
The Way Way Back (2013)
The Assassination of Jesse James (2007)
The Hitchhiker's Guide to the Galaxy (2005)
Confessions of a Dangerous Mind (2002)
The Green Mile (1999)