Cinema Paradiso: Celebrating Childhood, Connection and Cinema (Review)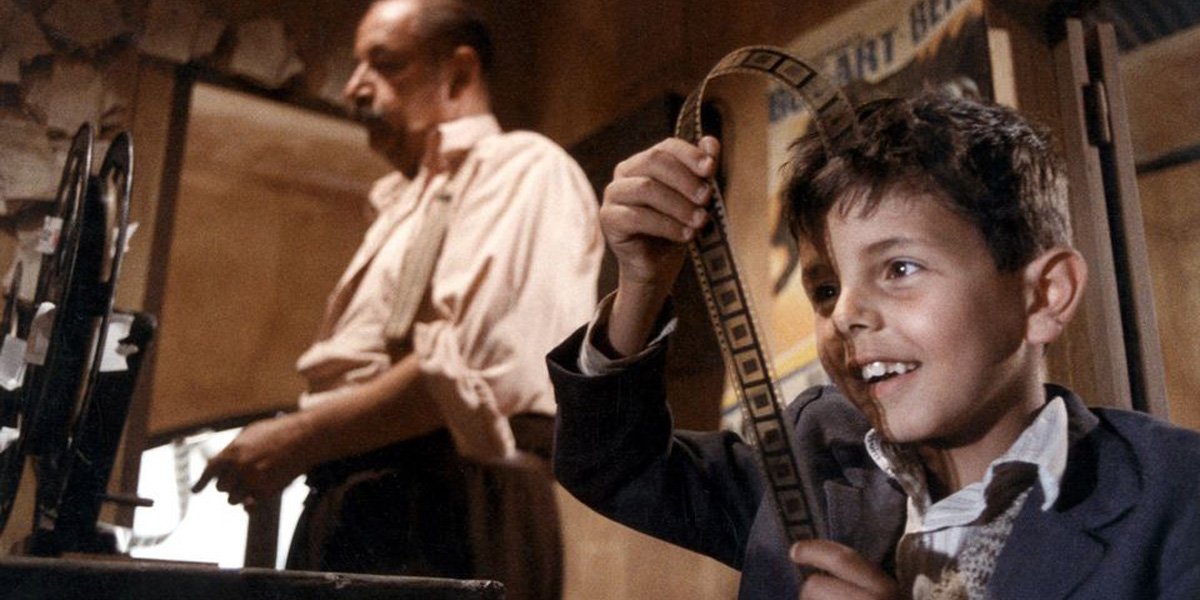 Cinema Paradiso (Cristaldifilm)
One of the greatest Italian films, Cinema Paradiso is a special, timeless classic that will make you smile and weep in equal measure.
---

There aren't too many certainties in life, but it is a given that Cinema Paradiso (1988) will overwhelm you emotionally, in the very best way. Giuseppe Tornatore's (Baarìa, The Best Offer) expertly composed drama embraces sentimentality and nostalgia in a special way, never feeling too saccharine or hurling excessive emotion at the audience, but always maintaining a heavily human connection to its viewers. There is happiness galore in Cinema Paradiso, but also notable pain and loss. The film, released in 1988, has traits of Italian neorealist works which followed World War Two but also transcends this movement with its dreamlike, fantastical qualities. Cinema Paradiso is a balancing act, and a masterful one at that. Like the wonderful films that play at the titular cinema in the small Sicilian village called Giancaldo, Cinema Paradiso dares the audience to dream, to reflect, to ground oneself in reality but also to embrace the beauties of life.
Cinema Paradiso is effectively split up into three parts, with three different actors playing the central character, Salvatore Di Vita (nicknamed Toto), at various ages in his life. At the very beginning, an adult Toto, played by Jacques Perrin (Almost a Man, The Search) and now a successful film director, receives a phone call from his mother informing him someone called Alfredo, played by Philippe Noiret (Topaz, The Postman), has died. It is revealed that Toto hasn't been back to his hometown nor seen his mother in thirty years. Through flashbacks, we see Toto as a young boy and then a teenager in Giancaldo, learning more about his childhood and important people from his life, such as Alfredo. As the title suggests, film also plays an important part in Toto's upbringing, and as a young boy he falls in love with the local Cinema Paradiso and its whirring projector. Salvatore Cascio (Everybody's Fine, Breath of Life) gives a film-stealing performance as the young Toto, playing a cheeky, kind-hearted child whose tiny face peering through a hole in the wall at a cinema screen has become one of those hugely iconic cinematic snapshots. His relationship with Alfredo – the projectionist at the cinema – is central to the narrative, particularly in these early life scenes, and Tornatore creates it so effectively with a naturalistic, flowing and witty screenplay.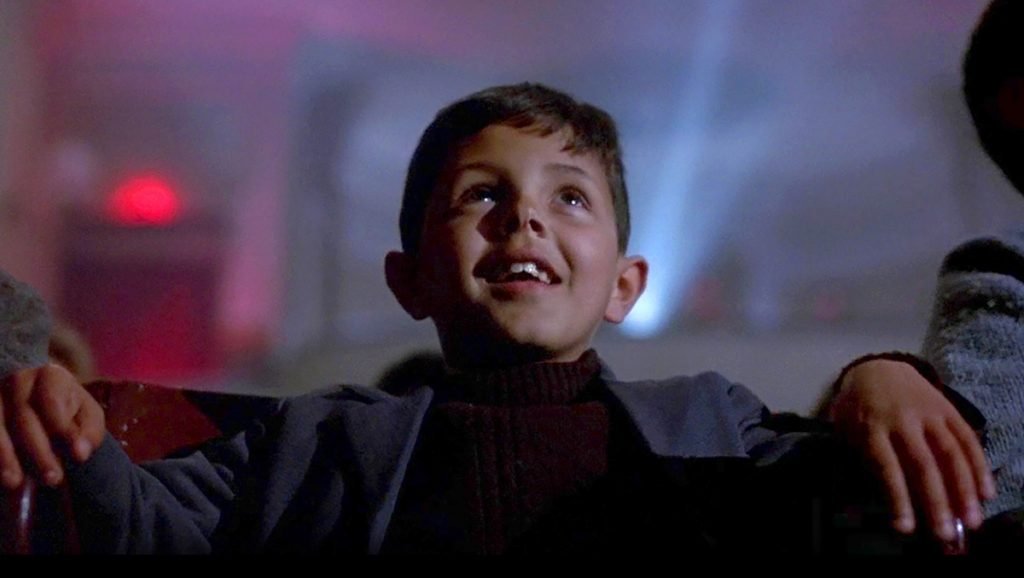 The impressive writing also creates sympathetic, well-rounded characters. The villagers, not just Toto, are the beating heart of Cinema Paradiso. From Ciccio whose gift to the other villagers is remarkably generous or the priest who makes Alfredo cut out all kissing scenes from films, right down to the man who lives in the main square and claims daily that it is 'his square!': every single character is brought to life with verve and realism by the sharp screenplay and expressive acting. And whilst cinema is central to the film, it manages to encompass life in a broader sense too. Cinema Paradiso inhibits themes of nostalgia, love, loss, human connection, and much, much more. Love is present throughout, but perhaps never more so than in the 'middle' stage of the film, when Toto is a teenager, played by Marco Leonardi (Like Water for Chocolate), and meets his future girlfriend, Agnese Nano's (Faccione) Elena. If Cinema Paradiso has any weakness, it would be in this teenage segment. It can verge on the predictable, becoming an out-and-out romance at times. This is no bad thing, but when considered alongside the other two parts, it does falter slightly. Collectively though, the narrative of Cinema Paradiso is extremely cohesive, and draws deep characters alongside a storyline which has its fair share of dramatic and memorable moments.
See Also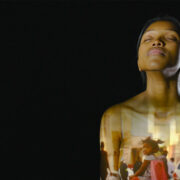 With all that said, Cinema Paradiso is still very much, above all else, a complete and utter celebration of cinema. Many of the villagers' happiest moments are amongst friends and family in front of the big screen, collectively aching and rebuilding after the recent events of World War Two. A particularly liberating and rapturous moment comes when a kissing scene, missed by the priest during a censoring session, makes it out to the public. The absolute awe and wonder on the faces of every single person in the auditorium is, quite simply, a joy to behold. And perhaps the best example of the collective experience of cinema is two people sitting next to each other and enjoying the exact same scene in a film locking eyes and, as later scenes show us, marrying and having children together.
As Cinema Paradiso journeys through these characters' lives and their personal and shared emotions, we come full circle back to the beginning, with an adult Toto finally returning to his hometown for Alfredo's funeral and recognising many old faces from his childhood. Amidst the sadness, there is love and connection, themes that shine bright in Cinema Paradiso even in the darkest moments. After the funeral, the film culminates with one of the most emotionally climactic scenes in cinematic history. Ennio Morricone's original score, which he collaborated on with his son Andrea, is one of his best and is symbolic of the film as a whole: rich, sprawling, emotive and timeless.
---
WATCH CINEMA PARADISO:
---