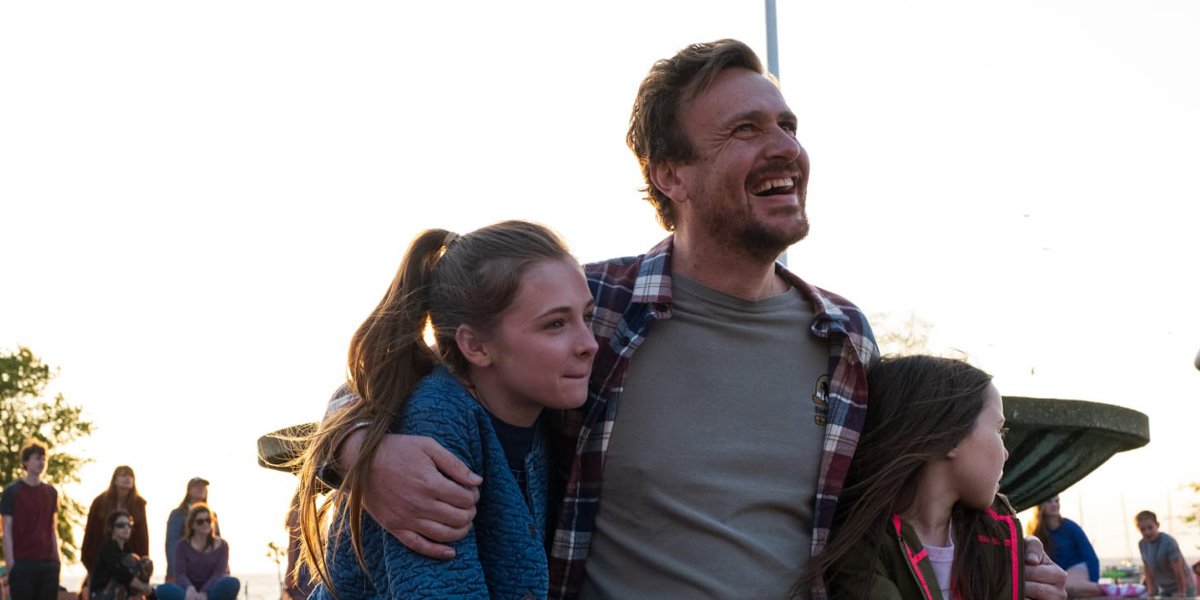 Jason Segel in Our Friend (Universal Pictures)
Our Friend 's three terrific leads overcome the narrative's somewhat scattered structure and suffuse the film with stirring sincerity.
---

Oftentimes, cinematic retellings of true-life tragedies face an uphill battle when it comes to showcasing the sorrowful story in question – if the audience already knows how your film will end, what's going to keep them engaged the whole way through? Gabriela Cowperthwaite's (Blackfish, Megan Leavey) Our Friend circumvents those concerns from the very start, choosing to begin near the conclusion of this tear-jerking tale and subsequently shifting back-and-forth between the past and the present over the course of its two-hour runtime, placing less emphasis on the eventual conclusion of these characters' journeys and instead focusing on how they individually evolve whilst enduring these trials and tribulations, prioritizing their personal progression above all else.
At times, this subversive story structure can feel unnecessarily convoluted – occasionally hopping throughout the characters' history too quickly – but when all is said and done, the emotional impact is entirely worth it, as we feel like we have truly familiarized ourselves with every inch of this "found family," allowing Our Friend to mature into something more significant and stirring than the traditional "cancer movie."
Based on the 2015 National Magazine Award-winning article for Esquire Magazine by journalist Matthew Teague, Our Friend tells Teague's touching true story in compelling cinematic form, chronicling how his family coped with his wife Nicole's (Dakota Johnson, of the Fifty Shades trilogy and Suspiria) cancer diagnosis. Upon being notified of this terrible news, Matt (played here by Casey Affleck, of Manchester by the Sea and A Ghost Story) not only has to now tend to Nicole's needs nearly at all times, but he also can't let his duties as a parent for their two daughters Molly (Isabella Kai, of Jem and the Holograms and Unforgettable) and Evie (Violet McGraw, of Netflix's The Haunting of Hill House and Doctor Sleep) lag either.
As the stress becomes stifling, in comes the couple's best friend Dane (Jason Segel, of Forgetting Sarah Marshall and The Muppets), who puts his entire life on hold – including his job, his girlfriend, and any other prior commitments – to take care of the Teagues and help in any way he can. As the family forlornly plans for a future without Nicole (whilst simultaneously wrestling with painful pasts), Dane proves to be the glue that holds the troubled souls together in these trying times, empowering everyone to look at life in a whole new way.
Without a doubt, Our Friend procures almost all of its poignancy from its electrifying ensemble, with Affleck, Johnson, and especially Segel turning in work that easily ranks among the best of their respective careers. It hardly needs to be stated how stellar of an actor Affleck is at this point (if you haven't seen his Oscar-winning turn in Manchester by the Sea, bookmark this review for later and go cure that cinematic blind spot ASAP), but, regardless, he somehow continues to surprise and find even more emotional depth to explore here, probing this pained patriarch for all his pathos and capably characterizing a role that becomes far more complex than we could've ever initially imagined.
Affleck's Matt doesn't always make all the right decisions – sometimes having a short temper or withholding his inner anguish from others when open expression would do everyone some good – but as we witness the weight he bears for his two daughters (the oldest of whom often outright disrespects him) and learn of certain secrets that have been adding even more strain on his psyche, it's impossible to not be wholly drawn in to his woes and sympathize with his struggles. Even while leaning into Matt's imperfections and never backing away from the emotional and physical brutality of this experience, Affleck still creates a character whom we come to completely cherish all the same, which is no small feat.
Equally as entrancing is Johnson as Matt's cancer-stricken wife Nicole, who always shines like the mega-watt movie star she is, but instead of coasting on this captivating charisma, she too isn't afraid to unveil the uglier aspects of this household's hardships. In spite of her diagnosis, Nicole is never portrayed as some "saint" by any means (as many "cancer movies" do by "deifying" those with the disease), and Johnson's willingness to dig into the darker side of Nicole's suffering is nothing short of superb. Try as she might to accept her fate, Nicole can't always resist the temptation to rage against this disease for the way it has damaged both her and her family, sometimes even taking it out on her loved ones as well.
Johnson's emotionally exposed performance gives us insight into the insufferable distress brought on by her awarness of her inevitable demise, and as a result, we palpably perceive this pain right alongside Nicole. Occasionally, Johnson's Nicole can be shortchanged by the story as it devotes more time to her male co-leads to flesh out their troubles and traumas, but, thankfully, these moments are few and far between, and just when we think we're losing sight of Nicole, Johnson returns and reels us back in again with her admirable authenticity and pure-hearted portrayal.
However, as affecting as Affleck and Johnson are, it's Segel who steals the show as the titular "friend" who goes well above and beyond what is expected of him and selflessly offers to shoulder much of the stress this family is facing without asking for commendation or compensation of any kind. In his first major leading performance since 2015's The End of the Tour, Segel quickly reminds us just how appealing of an actor he is, tackling this tough role with tender truthfulness and tremendous tenacity. Segel is never content to convert into a magical "Mary Poppins/Nanny McPhee"-esque caregiver who takes away all of the Teagues' torment and solves all of their struggles with a snap of his fingers, inhabiting a far more imperfect individual who makes mistakes but still never loses sight of his loyalty to Matt, Nicole, and their two daughters.
See Also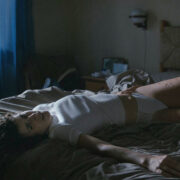 Even when some may start to think Dane's altruism is being taken advantage of – especially as both Matt and Nicole make rude remarks in fits of frustration – Segel's Dane conveys charitable chivalry and never holds a grudge, clarifying that he has chosen to be here, and he's in it for the long-haul, all ups and downs included. In addition, though Segel's comedic charm is definitely on display in his scenes as this "co-parent" of sorts, his most memorable moments are actually those in which we see Dane's life outside of these current obligations, illustrating his own internal ailments and demonstrating what drives him to stay devoted to the Teagues through thick and thin. In the end, Dane becomes the character with the most depth and dimension by far, flourishing as a fully formed figure who feels like a friend to not just this family, but to us, too.
Though Our Friend's aforementioned story structure is somewhat scattered – traveling between multiple timelines for reasons that only become apparent as the film reaches its finale – Brad Ingelsby's (Run All Night, The Way Back) sentimental script succeeds with its character-centric beats that allow each actor their appropriate time to provide their perspective on the tragedy taking place and re-evaluate their relationships with one another as the problems pile up. Even if the time-hopping takes a few scenes to adjust to, each individual memory works as a moving "mini-movie" on its own, always compassionately and compellingly characterizing the cast thanks to Ingelsby's warm and witty writing.
Our Friend isn't here to pull the rug out from beneath its audience or spotlight a "shocking" story – giving away its game plan as soon as the movie stars – but over time, we realize that it's the years-long journey here that matters, not the film's inevitable outcome. Thanks to its three terrific leads and a script full of stark sincerity that expeditiously explores the entirety of their profound progressions throughout this plight, Our Friend offers a poignant new perspective on the "cancer movie" and earns laughs and tears in equal measure.
---
Our Friend will be available to watch in US cinemas and at home on Demand on January 22, 2021.