The Good Place: 5 Iconic Things We'll Never Forget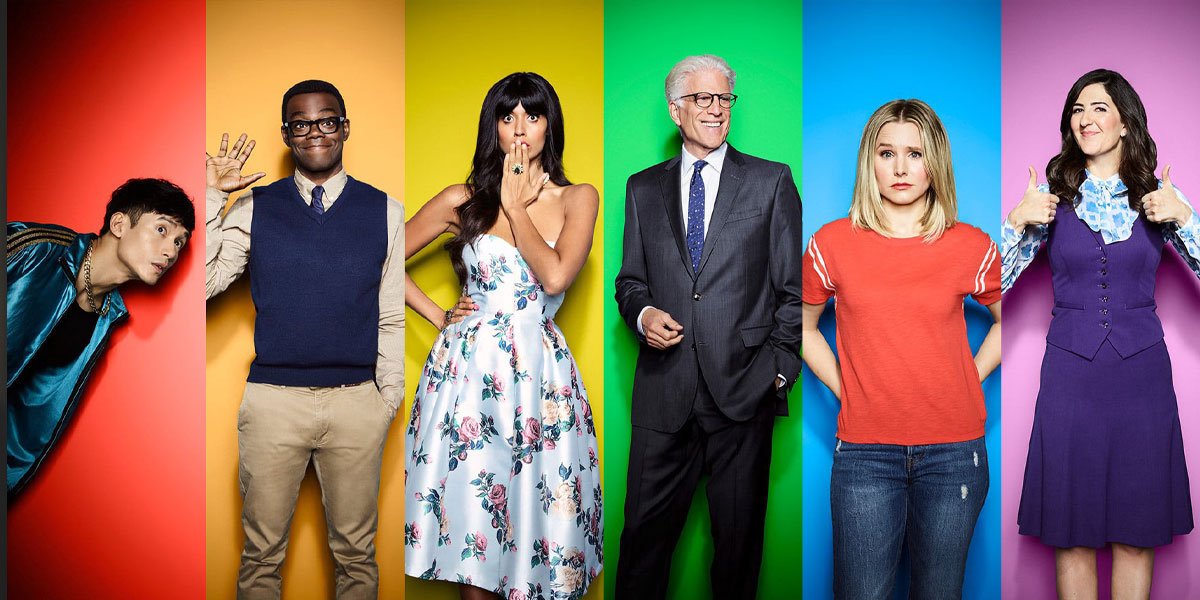 Manny Jacinto, William Jackson Harper, Jameela Jamil, Ted Danson, Kristen Bell and D'Arcy Carden in The Good Place (NBC/Netflix)
The Good Place has come to an end, bringing home 6 Emmy nominations for its fourth and last season. Here are 5 iconic things from the show.
---
It's wrap-up time for Netflix's original comedy The Good Place. With its fourth season, Michael Schur's series draws to a close and brings home 6 Emmy nominations. Before finally saying goodbye, let's cast a glance at a couple of iconic things from the show we'll be highly unlikely to forget. Welcome to the good place. Everything is fine.
---

1. THE FROZEN YOGHURT PARLOUR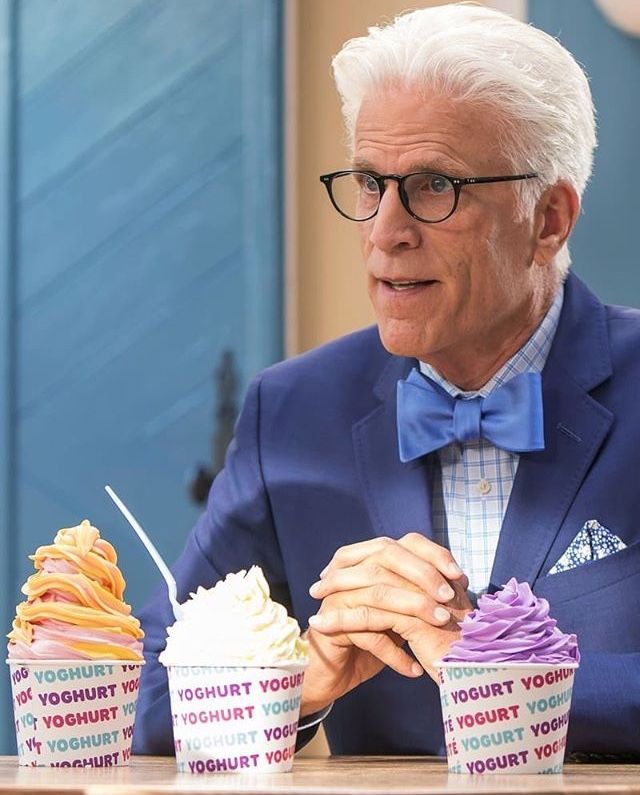 "There's something so human about taking something great and ruining it a little so you can have more of it". Michael (Ted Danson)'s line has already gone down in history as the perfect summary for the spirit in which The Good Place was created. In other words, the Good Place is a supremely mediocre place meant to be home to mediocre souls and offer them mediocre pleasures. If you are the number one advocate for frozen yogurt and rejoice in its crowd-pleasing taste, it's fine. The good place is the perfect neighbourhood for you. Just don't complain when you'll be craving for ice cream and there will nothing more than artificially-flavoured dietary surrogate at a spoon's reach.
---

2. THE LAND OF THE FORKING BULLSHIRT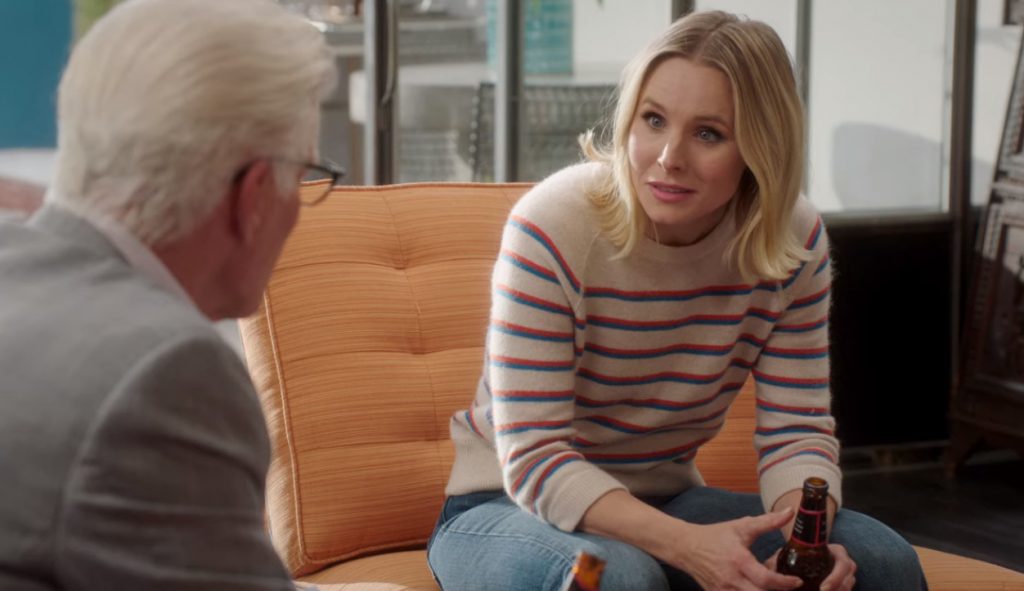 "I guess someone has been watching The Good Place here". That's what your Netflix-bingeing friends would remark as they hear you use the good place's twisted slang. The show's season 1 introduced Michael's neighbourhood as – literally – heaven. Therefore, all evil must be kept out of the place at any cost. So, Michael decided to deploy preventive censorship to turn the residents' swearwords into endearingly funny semi-homophone neologisms. Throughout the series, Eleanor (Kristen Bell) can't resist the pull of the dark side of the language and her bad-girl talk gets translated into a series of "forking" "bullshirt(s)".
---

3. SHRIMPS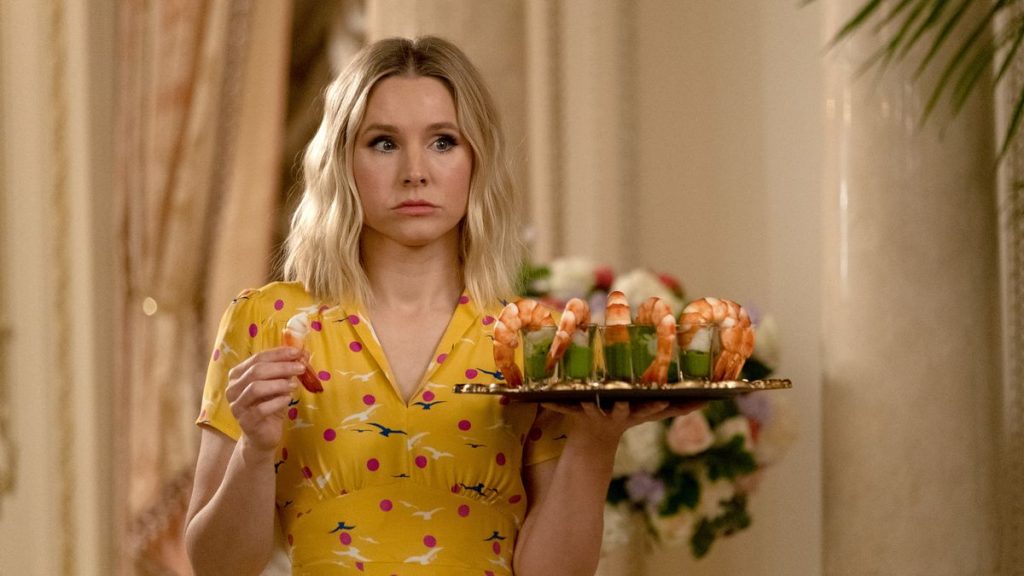 Who doesn't love shrimps? Probably vegetarians, vegans and people who don't like shrimps. Ok, let's try this again. Even if you love shrimp, there's a chance you will be disgusted at the indigestible amount of shrimps The Good Place is packed with. As you might already know, Eleanor forking loves shrimps – especially when she can have unlimited quantities of them during cocktail parties – to the point that she grabs an indecent amount of shrimps at one of Tahani (Jameela Jamil)'s parties without thinking about other guests. As a trick to make her feel paranoid, Michael has giant shrimps flying in the sky over the neighbourhood, to the astonishment of residents and the nausea of viewers. A good way to get rid of your culinary addictions.
See Also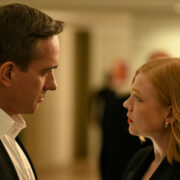 ---

4. RICKETY TROLLEYS AND ETHICAL PROBLEMS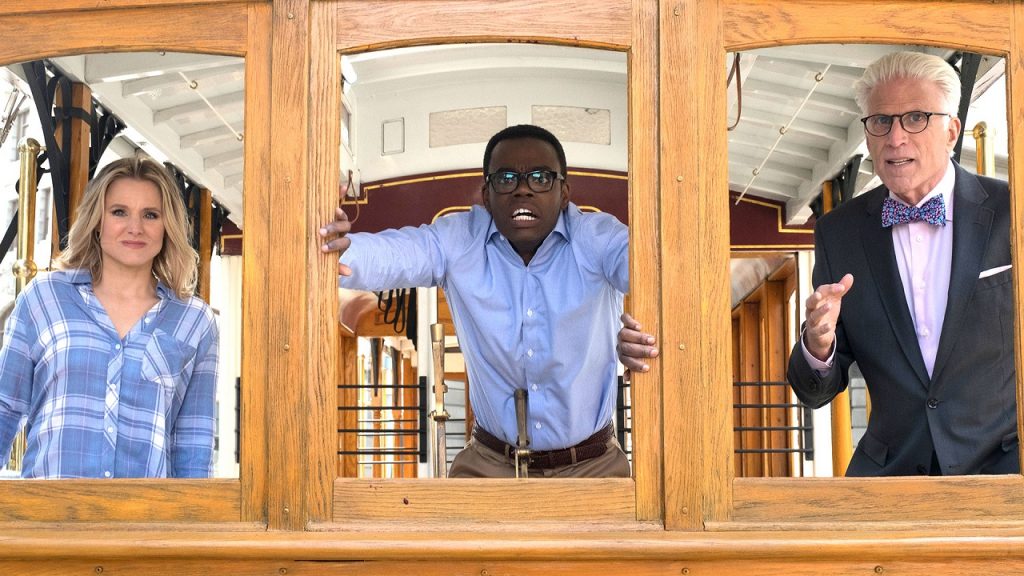 The trolley problem is an ethical thought experiment that has a runaway trolley rushing headlong onto its tracks. There are five people in front of the trolley. They are tied to the tracks and cannot move. Just before the group, there's a lever. By pulling it, you can divert the trolley to a side track and save five people. Still, there's one wandering person on the side track, and if you pull the lever, the trolley will kill them. What are you going to do? Trying to teach Eleanor Ethics to make her a better person, Chidi (William Jackson Harper) uses the trolley problem as an example of the principles of utilitarianism (the more people benefit from an action, the greater the good). Knowing that Chidi is infamous for not being able to take any decision, Michael simulates the trolley incident as a way to torture him. So, what about you? Would you pull the lever?
---

5. A BURRITO. THE BURRITO?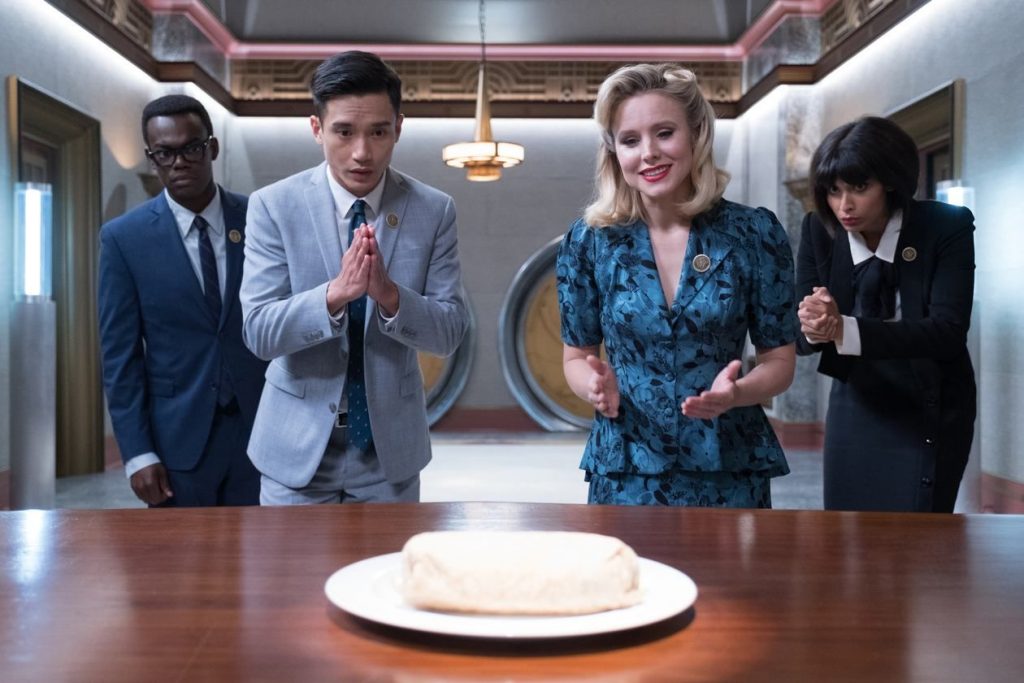 The game is over. Our heroes have lost the battle for a second chance to prove their worthiness and gain admittance to the real good place. Or have they? As Chidi and Eleanor's human party ask The Judge (Maya Rudolph) for a hearing to plead (relatively) innocent and undeserving of the (fake) good place, the first thing they see when they reach The Judge's interdimensional office is a nice hot burrito lying on a neat white plate. For sure it's an enigma, they all think. We have to crack it before we meet The Judge. As it turns out, burritos are nothing but delicious burritos even in the afterlife, and immortal judges are not prevented from having a sweet salty tooth for Mexican cuisine. #LetTheJudgeEatHerWrap.