After death: The Beyond as Seen On TV
The Good Place, Good Omens, Supernatural (Netflix/Amazon/The CW)
From Good Omens to Supernatural, a look at the most pop and politically incorrect "beyond" seen on TV: between angels, demons and apocalypses, 5 authors tell us about what awaits us after death.
---
Click here to read this article in Italian!
---
The beyond and what happens after we die are among those questions that have been tormenting human beings since the beginning of time. During the centuries, we have been trying to find more or less sacred or profane answers to these questions. According to the Christian religion, how we behave in life determines whether heaven or hell awaits us. Many believe in reincarnation; others have faith that we're going to become "ancestors" who are destined to guide and protect our descendants. No matter what your faith is (or isn't), the only real certainty is that, somewhere out there, there will always be an author, writer or filmmaker who'll decide to turn these ideas into consumer goods for popular culture and the media.
Many television authors have recently started to develop their work around the beyond and the creatures that inhabit it, who are given a pop, desecrating interpretation. In fact, some of these authors managed to create such engaging and captivating stories that have now become new cornerstones for both pop culture and fandom.
Here are the 5 TV series that convey what we believe to be a compelling and fascinating portrayal of the beyond.
---
5. MIRACLE WORKERS (2019,-)
SEASON: 1, ONGOING
Creator: Simon Rich
Cast: Daniel Radcliffe, Steve Buscemi, Geraldine Viswanathan, Karan Soni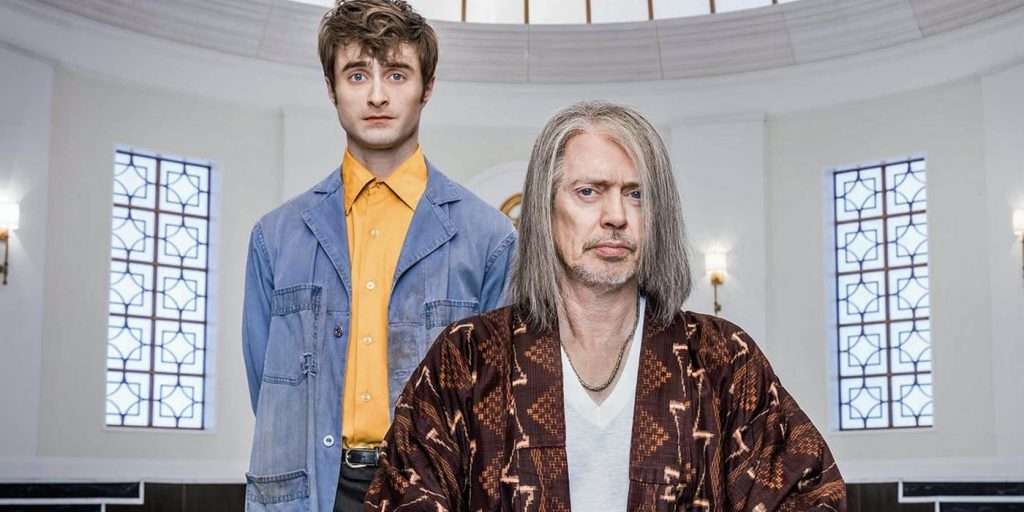 Being an angel is no easy task, and Craig (Daniel Radcliffe), who is in charge of gathering and handling prayers when they reach heaven, knows it well. But when God (Steve Buscemi) decides it's time to blow up the entire Earth, Craig and a bunch of other angels will be the ones trying to save it, looking for a miracle.
In a Paradise that looks like a cross between a multinational and a job centre, Daniel Radcliffe is a kind of modern, clumsy Clarence (It's a Wonderful Life) – a role that fits him like a glove.

Miracle Workers's first season, comprised of 7 episodes, aired this year and was positively received from both public and press, who helped guarantee its renewal for a second season.
---

4. DEAD LIKE ME (2003-2004)
SEASONS: 1 AND 2, CANCELLED
Creator: Bryan Fuller
Cast: Ellen Muth, Rossella Acerbo, Callum Blue, Jasmine Guy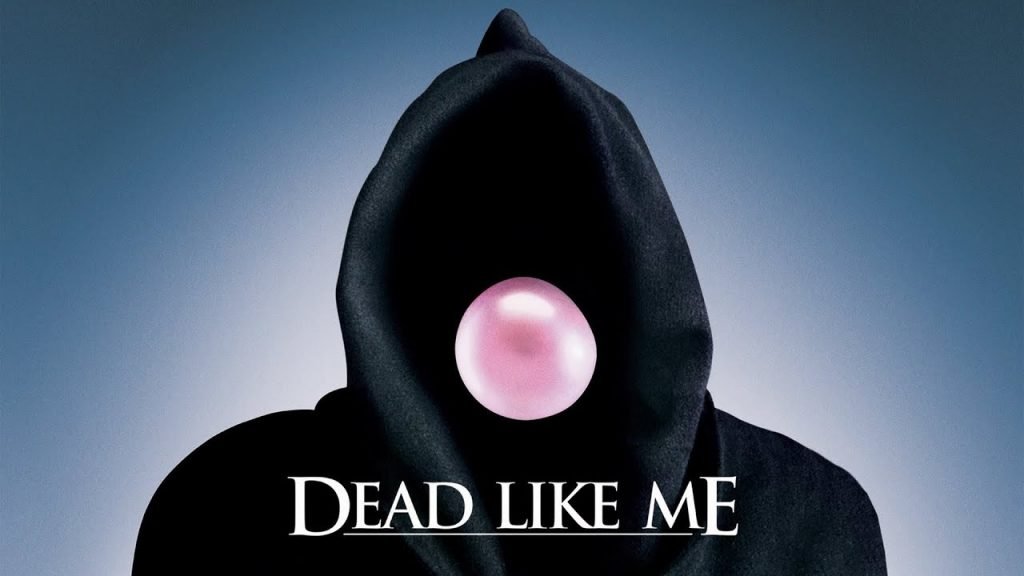 Georgia Lass (Rossella Acerbo) is an introverted girl who has a difficult relationship with her family, and who happens to die during her first day of work due to unfortunate (and tragically hilarious) circumstances. She then becomes a Reaper, working for Death, who charges her to retrieve the souls of those whose deaths happened as a result of accidents, homicides or suicides. The series' creator is Bryan Fuller (Hannibal, American Gods), a director whose works often deal, in different ways, with themes that have to do with the beyond, the supernatural and the relationship between the dead and the living. In Dead like me, we don't really get a comprehensive depiction of the dynamics of the beyond, but rather a specific portion of it, one that is represented by the society of the Reapers. It's a peculiar show, one that is both melancholic and amusing, and one that is recommended to the director's fans as well as those who are looking for something unusual, something that will make you think. Unfortunately, the series was cancelled after two seasons due to low ratings.
---

3. SUPERNATURAL (2015, -)
SEASONS: 15, ENDING IN 2020
Creator: Eric Kripke
Cast: Jared Padalecki, Jensen Ackles, Misha Collins, Mark Sheppard, Jim Beaver, Mark Pellegrino
See Also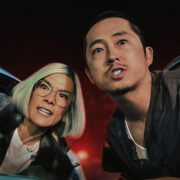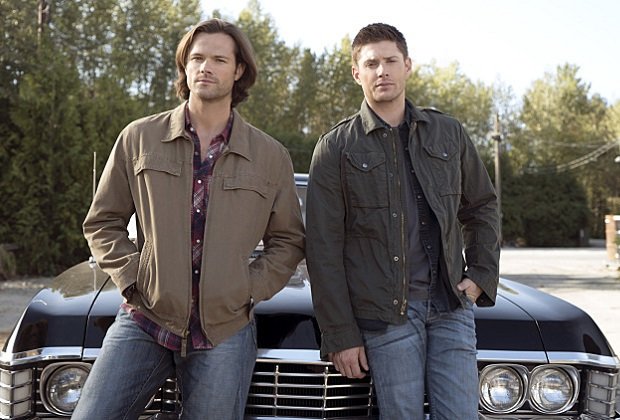 Developed from Eric Kripke (Timeless, The Boys)'s idea, the shows follow the adventures of Dean (Jensen Ackles) and Sam (Jared Padaleki) Winchester, two demon hunter brothers who drive through the United States on board of their beautiful 1966 Impala. Starting from its fourth season, the war between heaven and hell is tied into the lore of the show, as the two realms have all intentions to help fulfill God's final design, therefore triggering a chain of events that will ultimately lead to the Apocalypse. In this version of the beyond, angels and demons acquire manners that get more human-like as the seasons go on, as a result of their need to occupy a human body in order to be able to walk the Earth.

It's a pleasant show for monsters, urban legends and popular culture enthusiasts alike, but it's one that will be hard to catch up with if you haven't been watching it since it first aired, as it is made up of 15 seasons of about 24 episodes each.
---

2. GOOD OMENS (2019)
SEASON: 1, ENDED
Creators: Neil Gaiman and Terry Pratchett
Cast: David Tennant, Michael Sheen, Frances McDormand, Jon Hamm, Benedict Cumberbatch
Crowley (David Tennant) the Demon and Aziraphale (Michael Sheen) the Angel have been friends since forever. When they discover that the Apocalypse is about to take place, they decide to join forces, hoping to prevent it from happening. Based on Neil Gaiman (also the show's screenwriter)'s novel of the same name, it was one of the most successful series of the past year, mainly thanks to the undeniable chemistry between Tennant and Sheen, who portray the two protagonists as an old and hilarious married couple. Just like in Supernatural, Good Omens's Beyond is inspired by Christianity, with the classic juxtaposition of heaven and hell. The show cannot be missed by those who are partial to the charm of biblical mythology reinterpreted with a pop style, but also by those who admire an over the top, British kind of humor, one that is, at times, nonsensical. It's an enjoyable series that consists of just one season, made of six episodes with a beginning and an end.
---

1. THE GOOD PLACE (2016)
SEASONS: 4, ENDS IN 2020
Creator: Michael Schur
Cast: Kristen Bell, Ted Danson, Jameela Jamil, D'Arcy Carden, William Jackson Harper
Eleanor Shellstrop (Kristen Bell) is a horrible person. In the beyond, she is mistakenly sent among exceptionally good people, and she ends up causing a series of damages. This is the premise that sets off The Good Place, one of the most entertaining and jaw-droppingly good series we've seen in the past few years. During the course of our lives, a score is assigned to each and every one of the actions we make, whether good or bad, and that very same score will decide if we are destined to end up in the "good" or in the "bad" place after we die. In between huge flying shrimps, glamorous parties that end in tragedy and monks who adhere to their vote of silence even in death, Michael Schur (Brooklyn Nine-Nine, The Office)'s The Good Place will show you a Beyond that you'd never be able to imagine … for the most part. It's the perfect show for those who are looking for something light, that can be seen all at once (its episodes are only 22 minutes long).